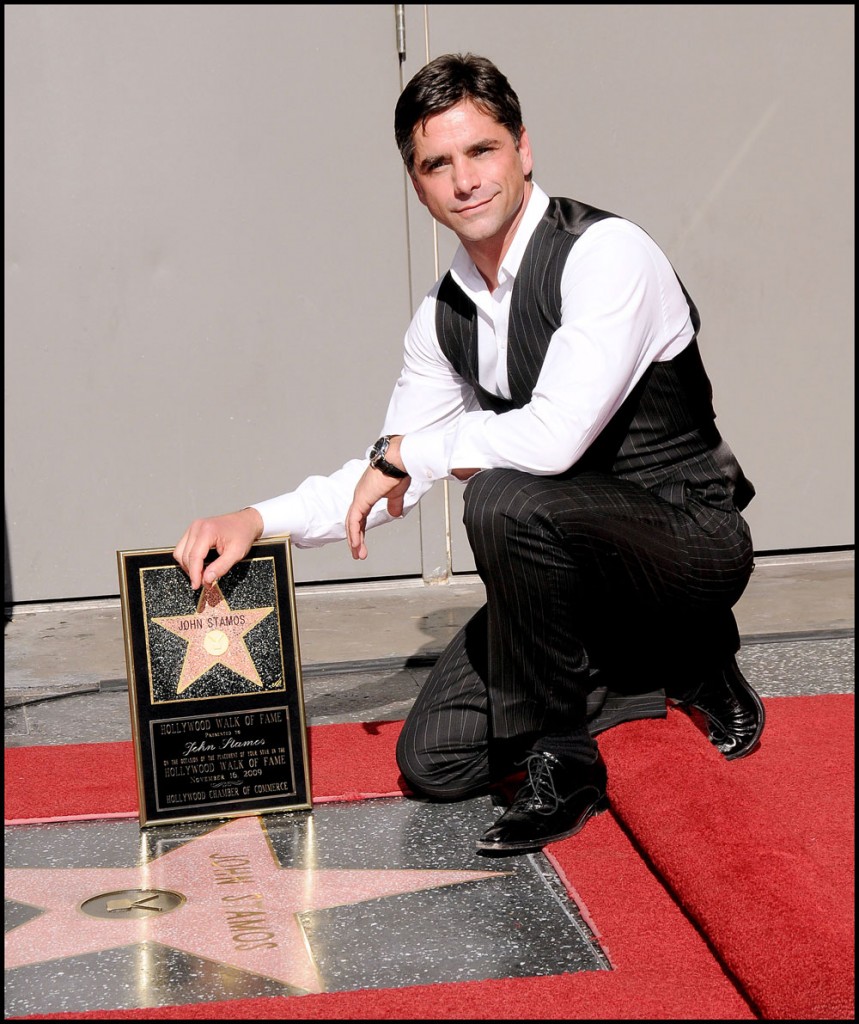 John Stamos involved the FBI when he became the victim of a $680,000 extortion plot by a couple in Michigan. The couple had incriminating photos of Uncle Jesse getting his drink on at a party in Florida in 2004. There's no word what he was up when he was caught on film, but I'm guessing that it involved sex and/or drugs. They sent him a bunch of e-mails trying to get a settlement and threatening to go to the tabloids with the pics. Instead of dealing with the couple, Stamos called the FBI, who raided their home and retrieved evidence of the extortion attempt.
The FBI has arrested a couple of Michigan residents for trying to extort $700,000 from the erstwhile Full House and ER star, or as the feds like to call him, Mr. X.

Per an affidavit obtained by The Smoking Gun, 23-year-old Allison Coss and 30-year-old Scott Sippola threatened to go public with photographs they claimed would be extremely damaging to the 46-year-old Stamos' squeaky-clean reputation, unless the actor coughed up some major cash.

And it was Stamos himself who helped crack the case.

The legal docs refer to Stamos only as "Mr. X, an actor," but The Smoking Gun reports that the photos were snapped during a 2004 party that Stamos, Coss and Sippola all attended.

Neither federal officials nor Stamos' rep would immediately comment on the report. There's also no indication on just what made the candid-camera moment so potentially compromising.

But according to the affidavit, Team Stamos tipped off the feds, who used an undercover agent posing as one of the actor's posse to make a money drop at a Michigan airport and snare the alleged perps.

A search warrant was executed at the house shared by the pair and agents found three photos of Mr. X, along with papers containing his cell phone number and numbers for various tabloid magazines.

The two suspects are now free on bond but under orders to refrain from any contact with the actor, currently hoofing it up on Broadway in Bye Bye Birdie.
[From E! Online]
I read the FBI agent's affidavit on The Smoking Gun hoping to figure out what these photos could contain that would potentially embarrass Stamos. He was married to gorgeous Rebecca Romijn back in 2004 so any kind of infidelity would be incriminating. There's nothing in the paperwork about the nature of the photos, though, so it will probably remain a mystery. You wonder what he was getting up to at that party. If someone thought it was worth $680,000 it had to be something naughty. The extortionists should have aimed a lot lower, though. It's not like Stamos is rolling in residuals from Full House, and his three year gig on ER ended with the series' conclusion earlier this year.
Stamos was boozing it up in public as late as the summer of 2007, when he appeared visibly wasted on an Australian TV show. He at first blamed his slurry appearance on jet lag and Ambien, but later admitted to being drunk.
Here's Stamos getting his star on the Walk of Fame on 11/16/09. He's shown with some of his Full House costars