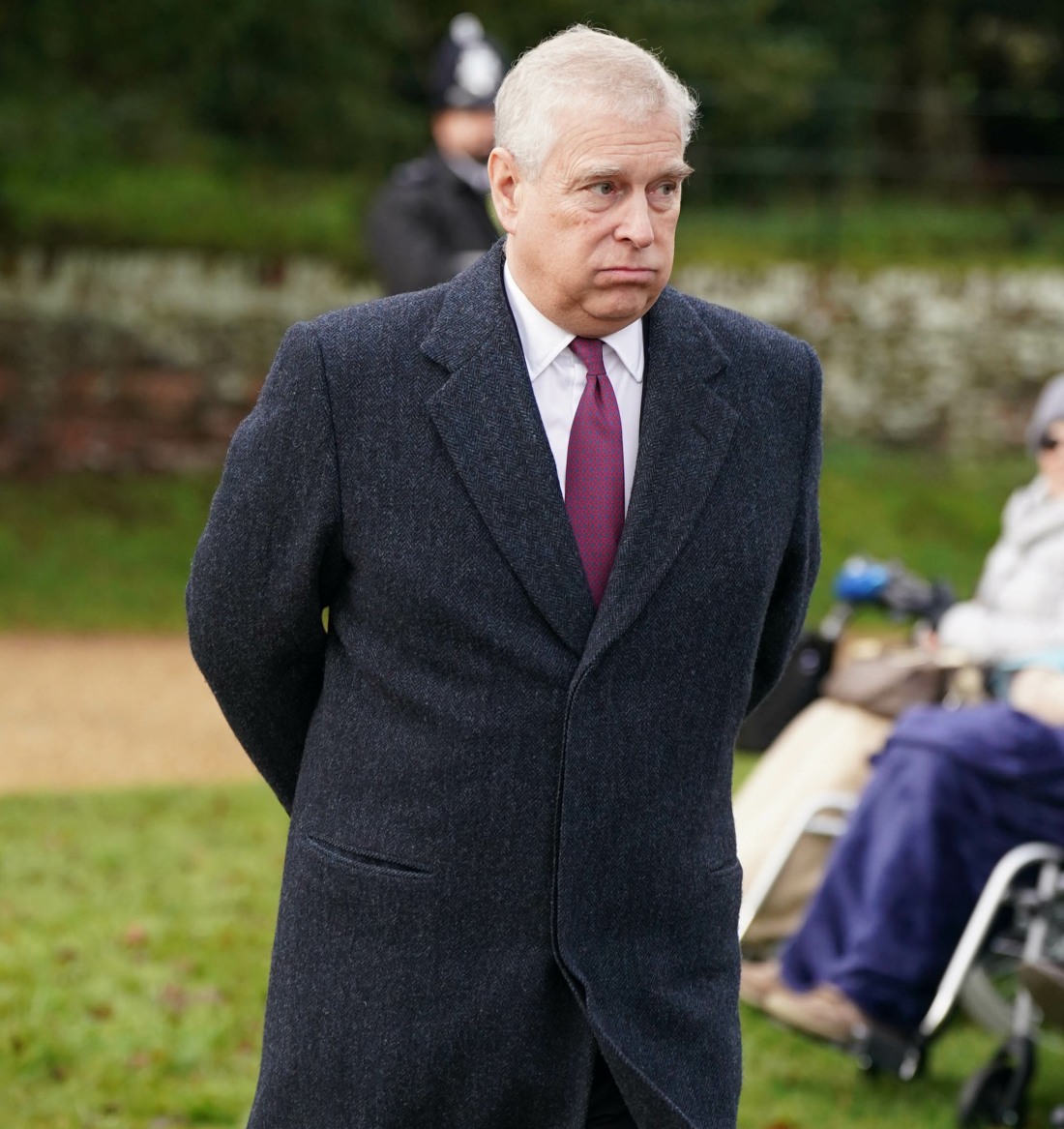 King Charles's idiotic plan was hatched early this year – he ordered the evictions of the Duke and Duchess of Sussex and Prince Andrew from their Royal Windsor homes, Frogmore Cottage and Royal Lodge respectively. Charles's scheme – which he happily leaked to the tabloids – was that Andrew should be downgraded and made to move into Frogmore Cottage, while Prince William and Kate would be moved into Royal Lodge at some point. The Sussexes didn't fight their eviction and no one knows who is living in Frogmore currently (which is another story altogether). Meanwhile, Andrew "fought" his eviction and Charles ended up forgetting about it entirely. Andrew and his brother were able to hash out a "deal" at Balmoral over a month ago.
Prince Andrew has been granted permission by the King to stay indefinitely at his Royal Lodge home, after thrashing out a deal with the monarch. The disgraced Duke of York has been given time to assure his brother he can come up with the necessary funds to carry out much needed repairs on the 30 room royal mansion. Andrew and the King were at loggerheads this summer when the monarch suggested his brother move out of the property and into a smaller four-bedroom cottage on the Windsor estate, vacated by Prince Harry and Meghan Markle.

But now Andrew, 63, has been granted a "stay of execution", despite his annual £250,000 handout being cut by the King and his home needing an estimated £2million in repairs. It can also be revealed Andrew had forked out more than £200,000 for roof repairs over the summer, described as an "interim payment".

However, the Grade II listed house is in need of much more urgent repair including damp throughout the property. Royal sources have confirmed the King and Andrew met privately at Balmoral at the end of August, during a royal family gathering, where the issues were discussed. A friend of the Duke's suggested there had been a "cooling of relations" with the King and his brother. Andrew was further buoyed by Prince William driving him to and from church during the family stay, representing a further thawing in the camp.

A source said: "Andrew's stance has paid off. He has refused all attempts by the King to leave his home, dig his heels and the King has relented and granted a stay of execution. He (Andrew) is in agreement that the property needs repairs, for which he has already paid more than £200,000 recently to sort out the roof and has said he will make the further necessary renovations. It seems the King just wants to move on for the time being which might be a good idea for everyone."

It is understood Andrew has not divulged how that he is intending to meet the costs for the repairs, while his inheritance he received from the late Queen is not known. The Duke has lived in the former home of the late Queen Mother since 2004 with his ex-wife, Sarah, Duchess of York.

Palace insiders believe the residence had been earmarked for the Prince and Princess of Wales and their three children after their move to Windsor last summer, in order to be closer to the late Queen before her death last September. They are currently living in the four bedroom Adelaide Cottage, although it is said to be too cramped for the family's needs.
While Andrew and Fergie are always crying poverty, I absolutely believe they have millions stashed away in random accounts, just as I believe that QEII ensured that Andrew would have some kind of inheritance or fund to draw from after her death. So, I believe Andrew will "find the money" to make the repairs, and even if he doesn't, Charles will just pay for it and they'll cover it up. Just so we're clear, Charles had this big scheme to evict two princes from their homes, both princes had valid leases and only one of them ended up getting evicted. The evicted prince was the one who committed the crime of marrying a Black woman and speaking his truth about being in an abusive family. The other prince who gets to keep his home is the rapist and human trafficker.
PS… Where oh where will the Wales family live now? Well, Kate has her separation house, so really, the question is: where is William staying? I'm starting to come around to the idea that William really did move into Frogmore.
The Duke of York has attended church in Balmoral with senior royals in an apparent show of unity which insiders say marks an end to any talk of a "family divided"

Find out more 👇https://t.co/aVZMkfHR3B pic.twitter.com/NRn6ts02Pq

— The Telegraph (@Telegraph) August 28, 2023
Photos courtesy of Avalon Red, Cover Images.