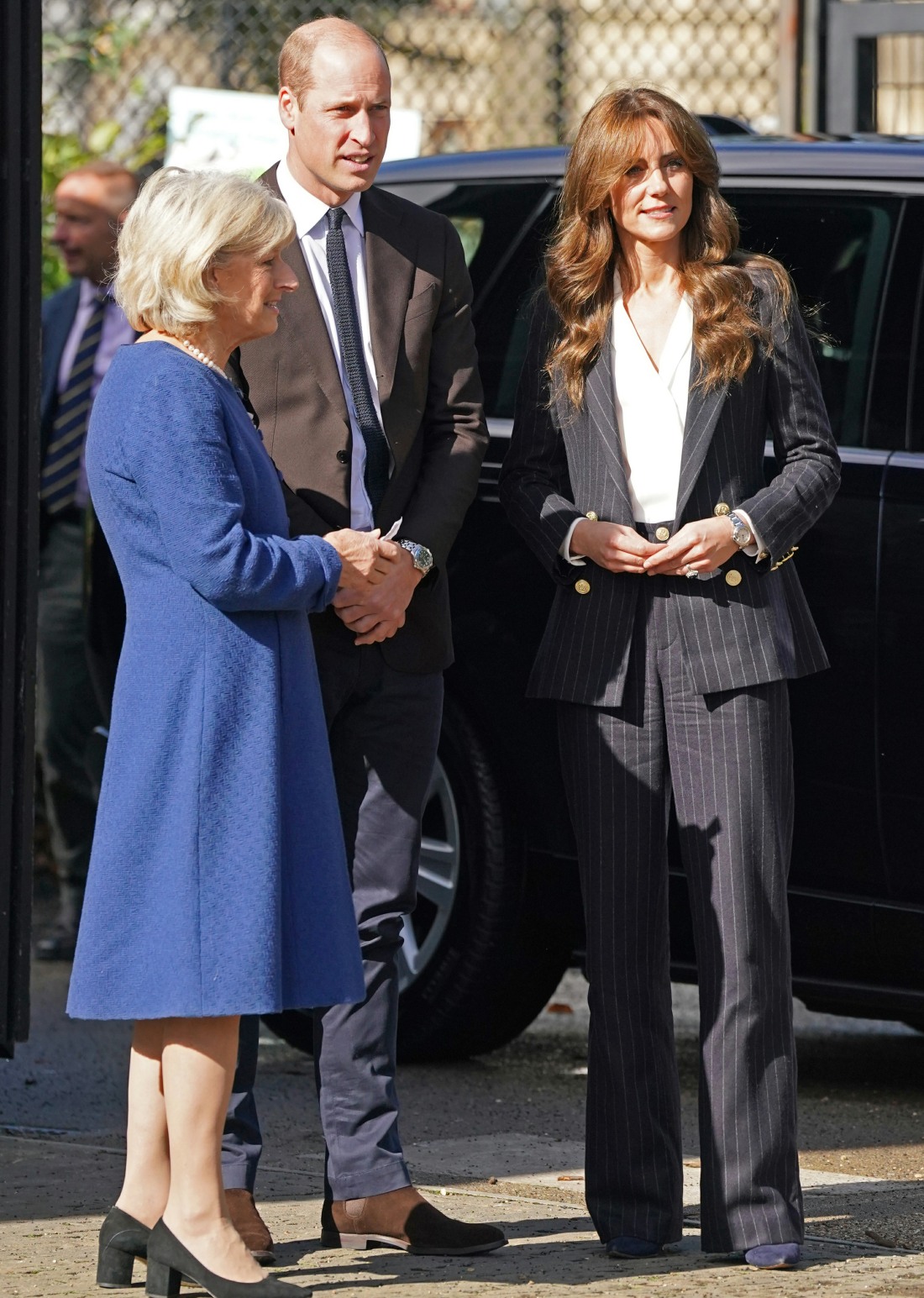 Forgot this was happening today! As announced last week, Prince William and the Princess of Wales stepped out today in Wales to mark Black History Month in the UK. These two racists, who smeared and bullied a Black woman until she was suicidal, believe that they can simply photo-op their way into forcing people to believe that they're not white supremacists. They arrived together in what will be an increasingly rare joint appearance. This appearance also marked the 75th anniversary of the arrival of the HMT Empire Windrush to the UK. They were thrilled to do a photo-op with Black people!
Fashion notes: Kate repeated the £549 Holland Cooper pinstriped blazer and matching suit pants. This suit is so bad! While I'm glad that Kate is finally in her grown-up pantsuit era, can someone convince her to either buy suits that fit, or somehow invest in a tailor so that she doesn't look like a hobo? She just wore this stupid suit too – this is the suit she wore last Thursday, for her big Early Years meeting with Apple CEO Tim Cook. It was actually less about Early Years and more about Tim Cook giving them free iPhones in exchange for a quick photo-op. That wig looks like the Kensington Palace gopher has been chewing on it with some regularity.
They played ping-pong too and I have no idea why. These photos are infuriating!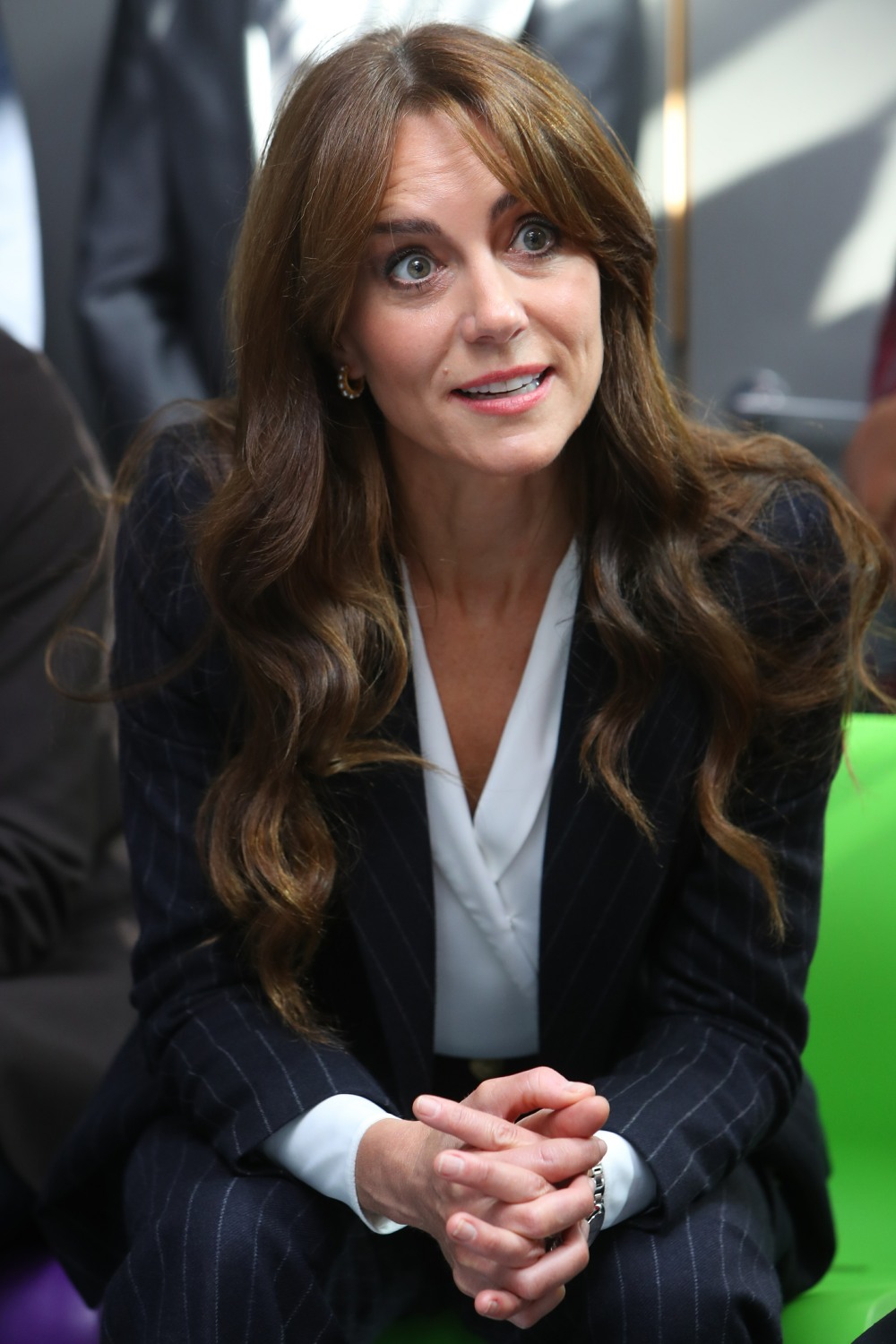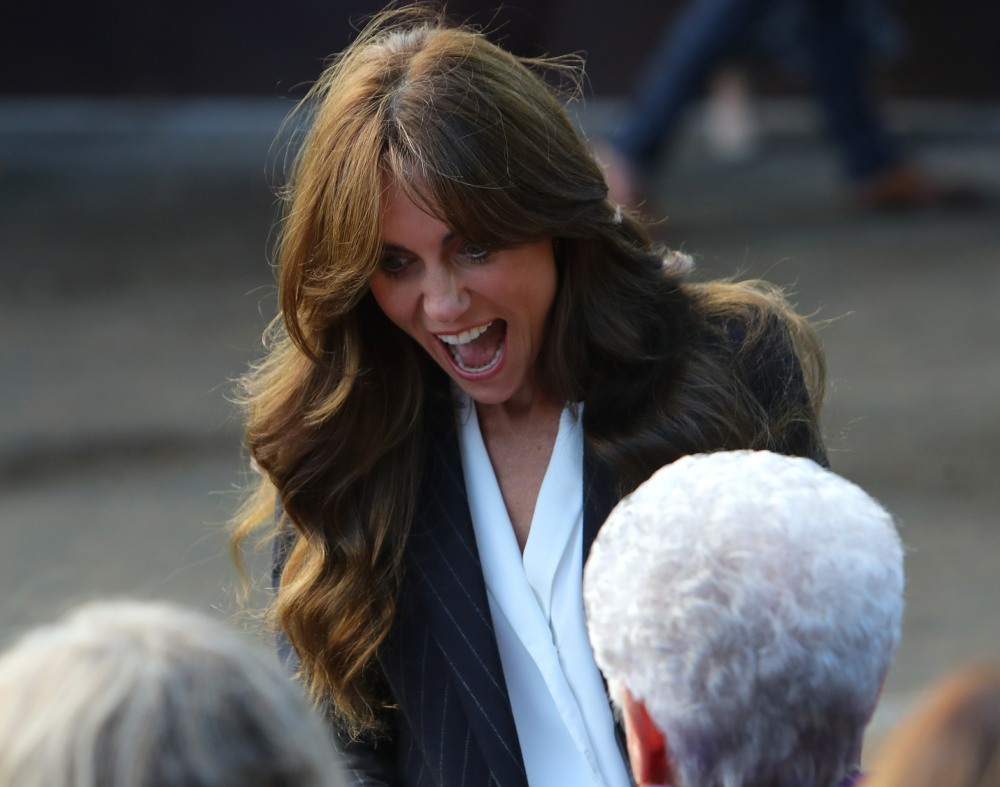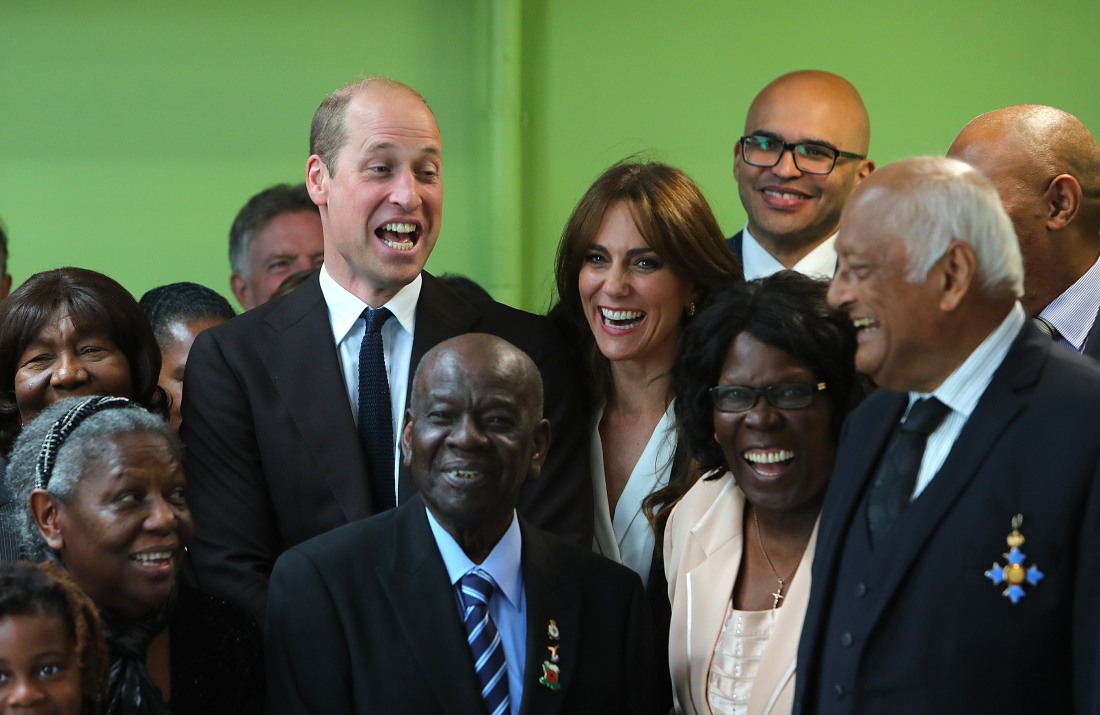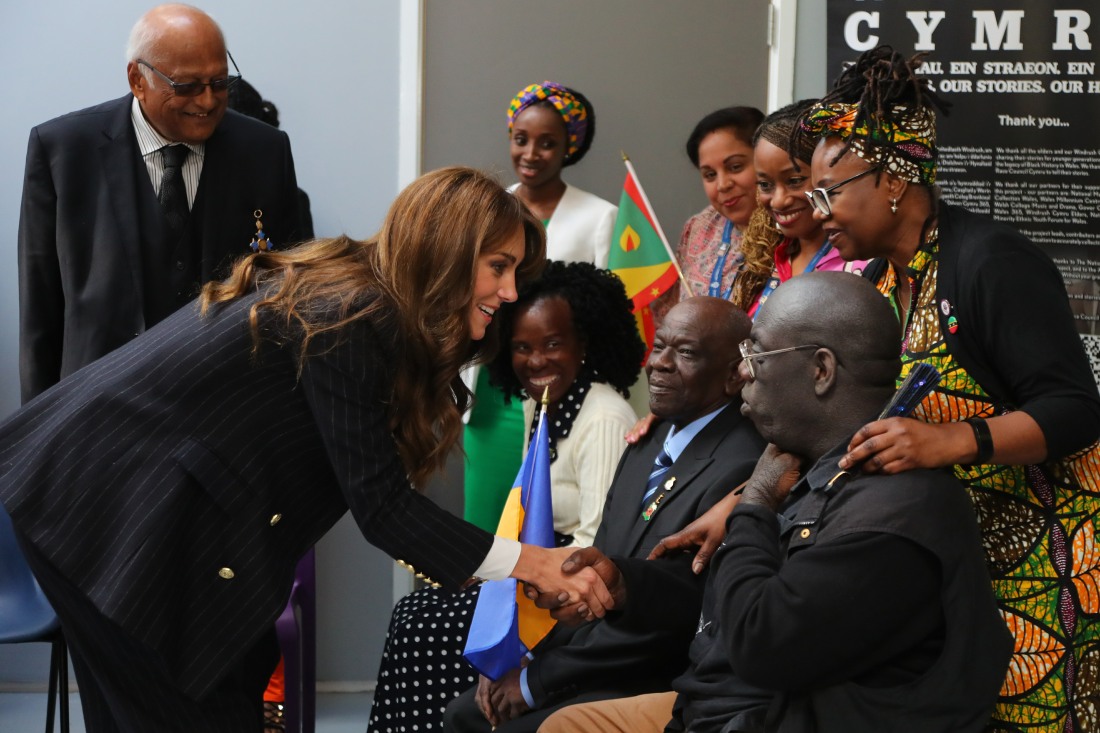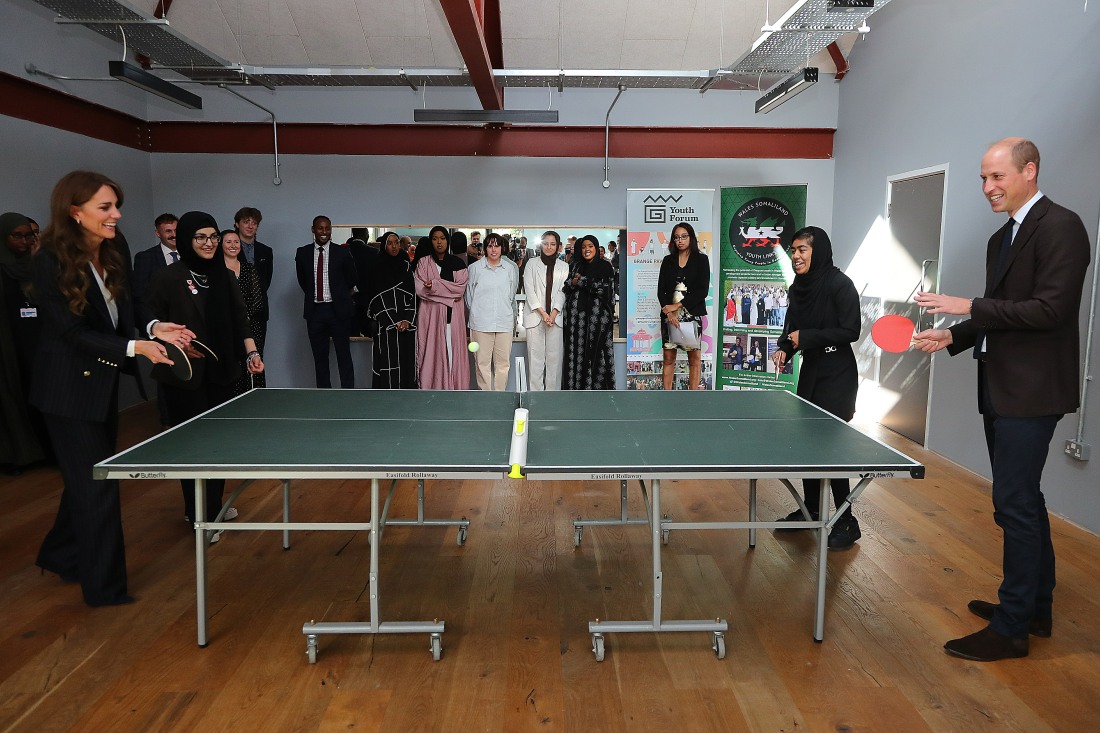 Photos courtesy of Cover Images.