It's really difficult to keep up with all the news in the Tiger Woods' scandal, but the gist of it is that the guy slept with a ton of women outside his marriage without using condoms, that there's plenty of evidence that he was a serial cheater, and that he may have fallen in love with one or more of his mistresses. Some of women Tiger had extramarital affairs with have been willing to come out and cash in and others are staying silent while their "friends" sell the story to the tabloids. Every day there are more sordid details coming out. Here's a highlight of some of the latest news in what has become the biggest celebrity scandal of the year.
Tiger's text messages to Jaimee Grubbs
Jaimee Grubbs, a reality show contestant who sold her story to US Weekly for a reported $150,000, has now released text messages from Tiger. We previously heard Jaimee's desperate voicemail message from the world's number one golfer asking her to change her voicemail greeting as his wife was getting wise. We've also seen excerpts from e-mails Tiger sent to one of his numerous other mistresses, Rachel Uchitel, proclaiming his love and discussing a bizarre dream in which he walked in on her sleeping with two other famous guys. Here come the texts to Jaimee, and they're about as stupid and embarrassing as you would expect. They could be much worse, though:
July 26, 2009
Jaimee: I drove out for the night to surprise a friend with a present for there birthday
Tiger: what kind of present your naked body
Jaimee: haha no a watch I slept alone
Tiger: alone with him that is
Jaimee: haha I wish
Sept. 27, 2009
Jaimee: miss u
Tiger: now that's hot so who is your new boy toy
Jaimee: no new boy toy … still running dry… been on 2 real dates in the pat 2 months
Tiger: I need you
Jaimee: then get your tight ass over here and visit me! I need u
Tiger: I will wear you out soon
Jaimee: how soon? I got a new piercing
Tiger: really. Where
Jaimee: I just sent u a pic of it … is on my cheek below my eye … implanted a little diamond
October 1, 2009
Jaimee: is it orange county time yet?
Tiger: oh stop
Jaimee: hahaha I know … but you canceled on me last time so the anticipation is killing me … im finding myself watching sports center … haha j/k it isn't that bad
Tiger: its never been that bad
Jaimee: very true … I only watch football
Tiger: Figured you would say that. Big black guys.
Jaimee: u are my first, last and only black guy! U should feel special
Tiger: why do I not believe that?
October 18, 2009
Tiger: send me something very naughty
Jaimee: some things are worth waiting for lol … besides im at work
Tiger: go to the bathroom and take it
Jaimee: haha ur too much
October 18, 2009
Jaimee: are u leaving me cause your wife is still in newport I am lonely now … i like falling asleep in your arms
Tiger: sorry baby I just can't sleep. Its just a problem I have.
Tiger: she is not here. They left this morning
Jaimee: well I appreciate you not wanting to wake me up but if y couldn't sleep I would have rather sat up and talked to u more … find out why I keep falling more and more for u
November 26, 2009
Tiger: happy thanksgiving to you
Jaimee: u too love
[From US Weekly via Fox411]
Jaimee apologizes on "Extra," also dated George Clooney
I get the sense from the dates and exchanges here that Jaimee was just another booty call for Tiger. It's like he's testing the water asking her if she has a boyfriend and she's probably one of a handful of women he texted that night hoping to hook up. That's ok for Jaimee, though, she's getting paid. Jaimee went on Extra last night and talked about the extent of her feelings for Tiger "I knew we had a respect between the both of us, that we cared deeply for each other and we did very much trust each other," and how she's upset by all the stories of his infidelity. She felt like "I was the only girl, so to go back and see specifically now when there's more and it's really hard."
She also sort-of apologized to Tiger's wife Elin, and said "I couldn't describe how remorseful that I am to have hurt her family and her emotionally." Yeah, she's so sorry about it that she sold all her evidence to the tabloids and is appearing on celebrity gossip shows. By the way, Grubbs also dated George Clooney around the same time she was hooking up with Tiger. I hope Clooney paid her enough money to keep quiet, or maybe he just doesn't care.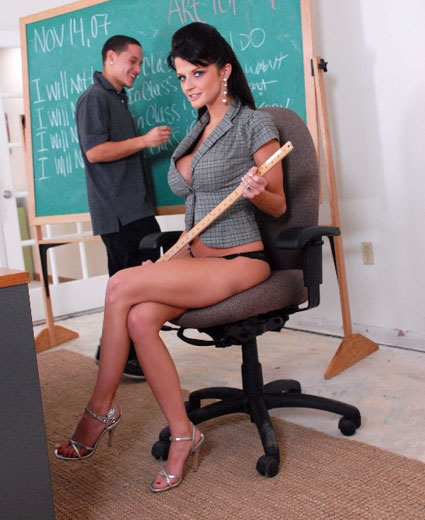 13th woman, another pornstar, linked to Tiger
Deadspin (via US Weekly) has yet another pornstar bedding Tiger. (US Weekly has Tiger's number at 13, and it's probably higher, but I don't know where they're getting the extra 2. Here's a recap from DailyFill that has the number at 11.) We've already heard about blonde Holly Sampson, who hasn't talked to the press since the scandal broke. She did record a live chat with porn website Naughty America back in May in which she admitted to sleeping with Tiger at his bachelor party. Now there's another pornstar linked to Tiger, an adult film actress named Joslyn James. James must not have received enough cash from Tiger. She's wanted in the state of Washington for non-payment of child support.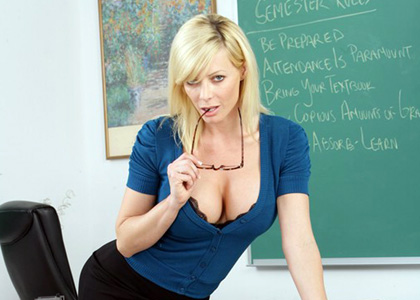 One of Tiger's pornstars was a hooker
To top this sordid scandal off, reader Ray points out that Holly Sampson, one of Tiger's porn stars, was listed as an escort on convicted madam Michelle Braun's website. (That link is to an archive of the page and is SFW.) This means that not only was Tiger banging cocktail waitresses, Perkins hostesses, club promoters, and porn stars without a condom, he was also sleeping with at least one paid professional. The guy needs to go to rehab for sex addiction stat, both because of his own very self-destructive tendencies and to try and salvage an image that's already in the sh*tter. I can't remember another scandal in which a celebrity's image was so massively shattered with so much detail so quickly.