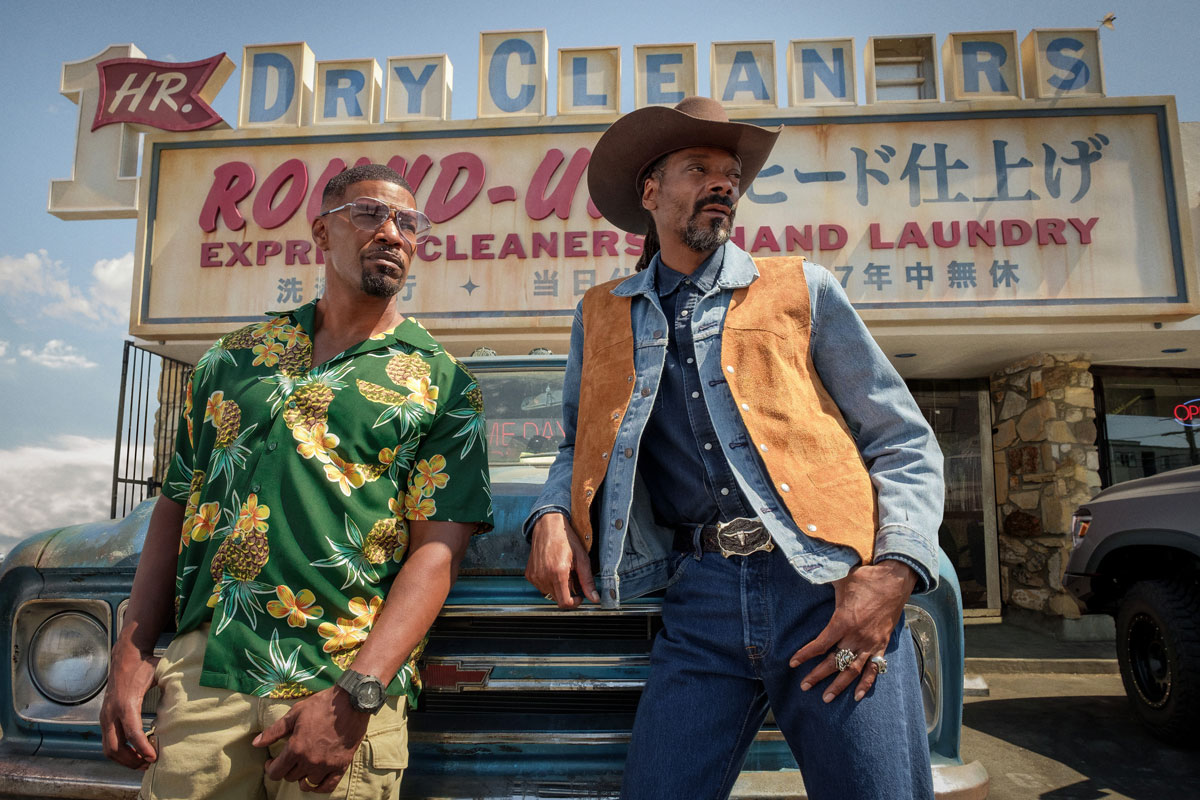 Last week, Snoop Dogg made headlines with an Instagram post announcing that he's given up smoking weed. The post was a black-and-white picture of the D-O-Double-G with his hands in a prayer position and the text, "After much consideration & conversation with my family, I've decided to give up smoke," he wrote in the dramatic social media post. "Please respect my privacy at this time." That was followed by a second post reaffirming the request for his privacy. Quelle dramatique!
At first, people were confused about whether or not Snoop was serious or playing a prank on his fans. Then, the tone shifted towards being concerned that perhaps he'd had his last dance with Mary Jane because of a serious health problem. There was also some praise and support for Snoop's attempt at a sober life. Finally, fans suddenly turned into Swifties, breaking down the language of his post and speculating that because Snoop never said he was giving up cannabis, just "smoke," that clearly meant he was about to launch an edibles line.
Some fans were seemingly unsure whether the rapper was serious:"Today isn't April Fool's day Snoop," one wrote. However, others flooded his comments with support. "I had a pulmonary embolism last year and had to give up smoking as well; so more edibles for Edible Dee it is," another commented. "I know how hard this transition is especially for someone like you. Take all the time you need."

"The courage, the boldness, the ability to announce that you're stopping something that made you SO SO SO much money which created a character that you and all of us are used too is truly remarkable," a second supporter chimed in. "As a sober man I speak for me and all of us sober people around the world, welcome to sobriety!!!"

Although, the Martha & Snoop's Potluck Dinner Party host didn't specify whether he would be giving up cannabis altogether, the internet was quick to make its own assumption. "Snoop about to become an edibles legend," a fan guessed, while another added, "Isn't he leaving the door wide open for edibles?"

Even professional fighter Conor McGregor had the same thought. "Does that mean THC edibles? Maybe Oil? Maybe drops? .. What's the approach," he said. Meanwhile, Queen Latifah took to Instagram to show her support, writing, "We ❤️you over here!!!❤️💪🏽🙏🏽😎❤️!!!"

The news also comes on the heels of his highly anticipated performance in honor of the 30th anniversary of the release of his album "Doggystyle." The concert will be streamed live on Amazon Music's Twitch channel tonight, November 17th.

Even if Snoop Dogg has his sights set on edibles, it's the end of an era for the rapper who has long been vocal about his passion for smoking weed. The television personality has shared iconic stories about getting high with fellow celebs, like Ed Sheeran, Matthew McConaughey, Pharrell, and Willie Nelson, PEOPLE reports.

The good news is Snoop has already dreamt up a fire weed brownie recipe with his cooking partner in crime, Martha Stewart.
If Snoop's given up smoking for health reasons, I hope it's more of a "I need to take a break" reason than a serious health issue. Also, I thought Snoop had already launched an edibles line, so I looked it up and he did start one back in 2015 called Leafs By Snoop. In 2022, he released cannabis-infused version of onion rings, called Snazzle Os. I think it's possible that now that pot is legal in 24 states in the US that Snoop is expanding the brand. Count me among those who are also curious about whether or not Martha Stewart would be involved in a potential new edibles line. (She already has her own CBD edibles as well.) Oh, and if you've never heard Matthew McConaughey tell the story of Snoop switching out his prop weed for real weed on the set of The Beach Bum on Jimmy Kimmel Live!, it's really funny because of the chemistry and delivery of the two of them telling it together.
UPDATE: Mystery solved! Snoop's giving up fire pit smoke. He's announced that he is partnering with Solo Stove, a smokeless fire pit brand to be their official "smokesman."
Photos via Instagram and credit: Leon Bennett/Getty Images via Netflix press, Parrish Lewis/Netflix © 2022 via Netflix press