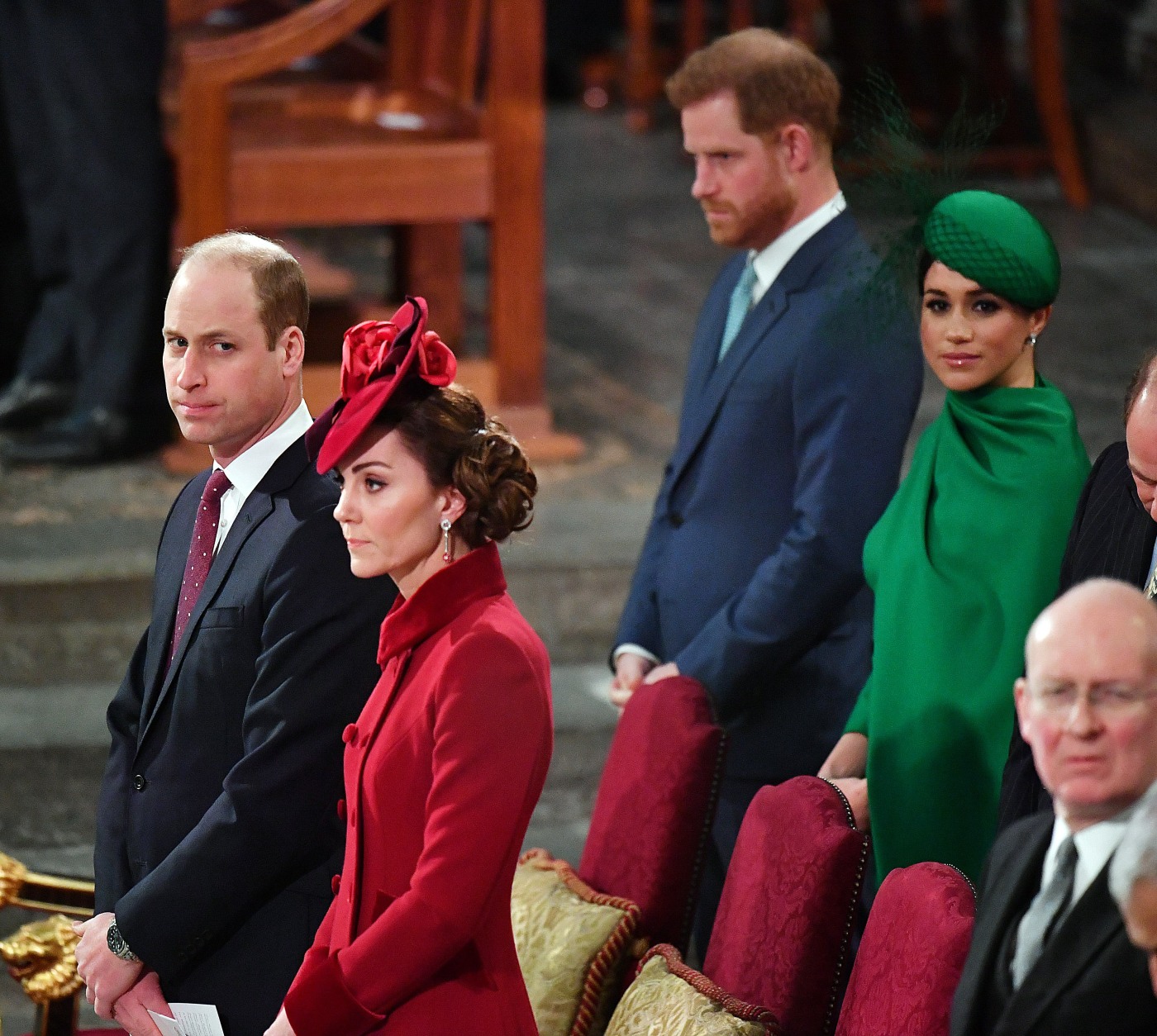 To recap, Roya Nikkhah at the Times got a new set of lies and orders from Buckingham Palace or Kensington Palace over the weekend. The new story is that the Duke and Duchess of Sussex are desperate to be invited to Sandringham for Christmas, only King Charles doesn't trust them and he's dithering about inviting them. The follow-up stories are all about how Prince William would throw a tantrum and refuse to go to Sandringham for Christmas if the Sussexes are invited. Now there's another follow-up, via a Jennie Bond interview with the Sun. William is incandescent with rage and YET Harry should absolutely bring his children (but not Meghan, I guess) to Sandringham so the kids can "know their place in the family." Ah, yes, the grand Christmas tradition of treating children differently depending on their places in the line of succession.
Royal expert Jennie Bond exclusively told Fabulous: "Christmas is all about family. Being together, laughing together, sharing gifts and love. Sometimes it's the only time in a year that whole families can get together for a proper catch up, so Harry's absence from the celebrations at Sandringham will be painfully obvious.

"Little Archie and Lilibet should be running around with their many cousins, pulling crackers, opening presents and understanding their place in the family, connecting with their relatives even though their lives are thousands of miles away. But that's not going to happen.

"I don't think William will be shedding a tear over this. Deep down, I'm sure he still loves Harry, but I don't think he can see a way out of the rift that has opened between them."

Jennie said, "It was Harry who said in an interview that he would always love his brother even though they were on different paths, but there has been no similar declaration from William. I think he is still deeply hurt by Harry and Meghan's attacks, particularly on Catherine. That is a no go area as far as William is concerned and he is understandably very protective of his wife, who was once regarded by Harry as 'the sister he never had'. There are very few people that any member of the royal family can trust, but they always hope that they can trust one another. It's the tightest of closed circles.

"But Harry has driven a coach and horses through that sibling trust. He has revealed William's private thoughts and conversations – or at least Harry's version of them – and that will be extremely hard to forgive, and impossible to forget."

Instead of mulling over his fallout with Harry, William is throwing his energy into work, and was recently in Singapore for the Earthshot Prize. Jennie said: "William is thriving on his own. He is fiercely facing forward with his life, he's forging ahead with his causes and preaching hope and optimism about projects to save the planet. He is shining on the world stage and, in truth, he's probably quite happy not to share it with Harry.

"I think William has closed his mind to the prospect of reconciliation with Harry, and I can't see a time when Meghan would be welcomed back into the bosom of the family – or a time when she would ever want to be welcomed back. I doubt that William thinks about them for more than a fleeting moment – and then he probably tries to blank out those thoughts."
"Little Archie and Lilibet should be running around with their many cousins, pulling crackers, opening presents and understanding their place in the family…" Did you know that royal kids aren't allowed to celebrate much of "royal Christmas" with their parents? The kids are shuffled off while the adults eat and drink. That's how the Windsors show the kids "their place" in the family. The Windsors even have rules about what kind of "gag gifts" they have to give each other. Anyway, Christmas is what you make it – some people like to be around their extended family and some don't. I shudder to think how Archie and Lili would actually be treated if the Sussexes did go to Sandringham.
Anyway, at this point, William is just using any excuse, any story, any narrative to scream "I'm still mad at Harry, I'll never forgive him, I hate Meghan too!"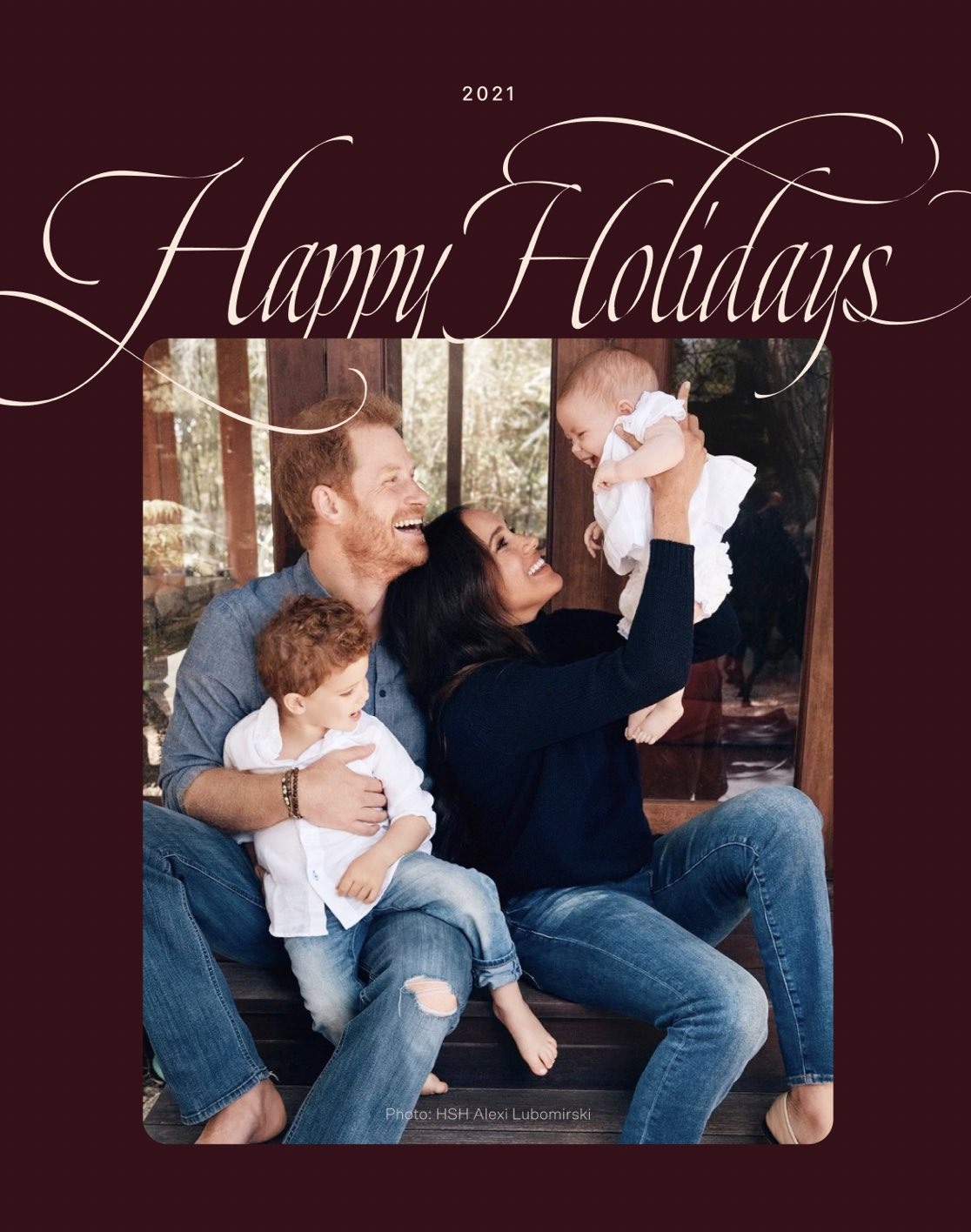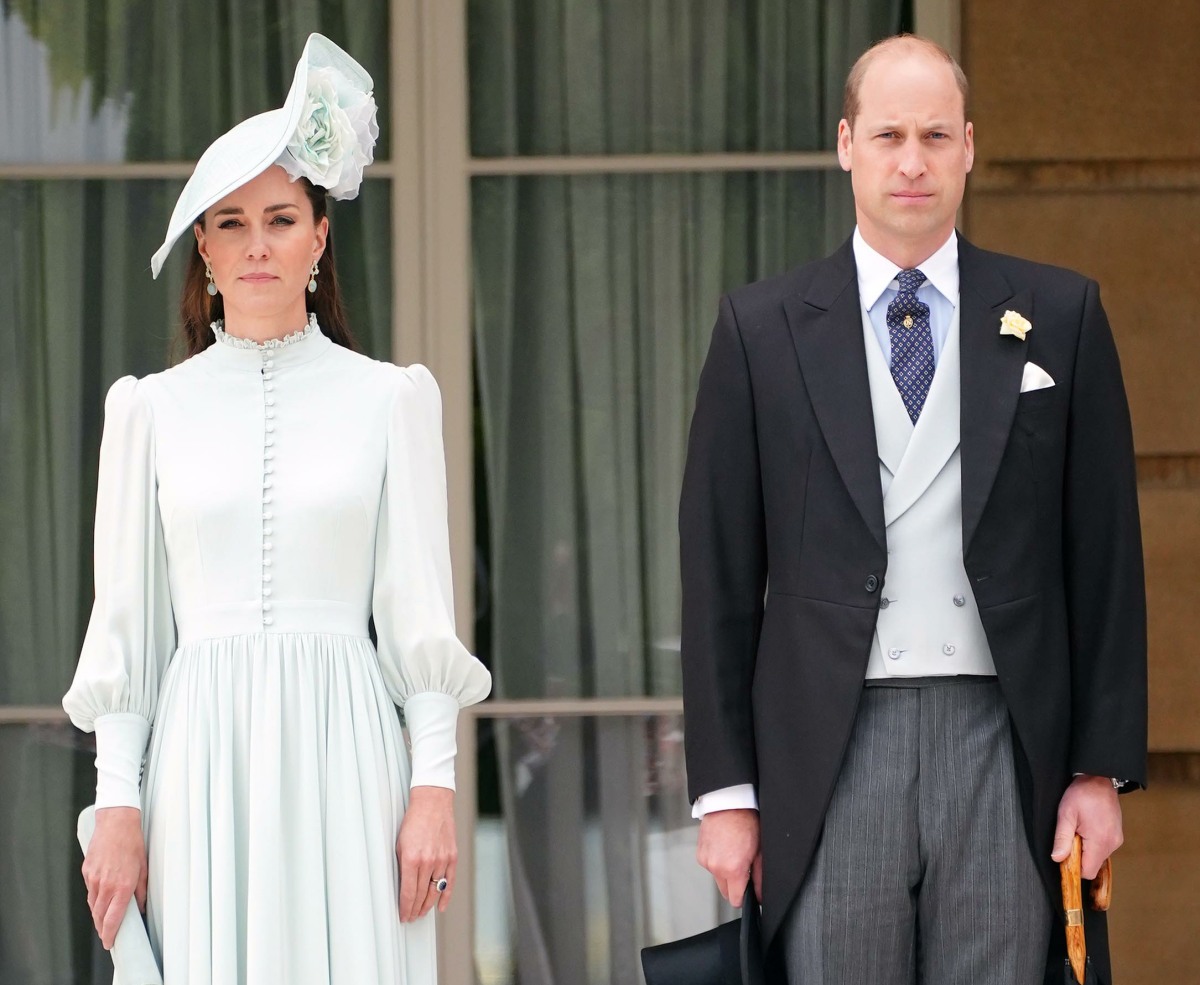 Photos courtesy of Instar, Avalon Red, the Sussexes' Christmas cards.