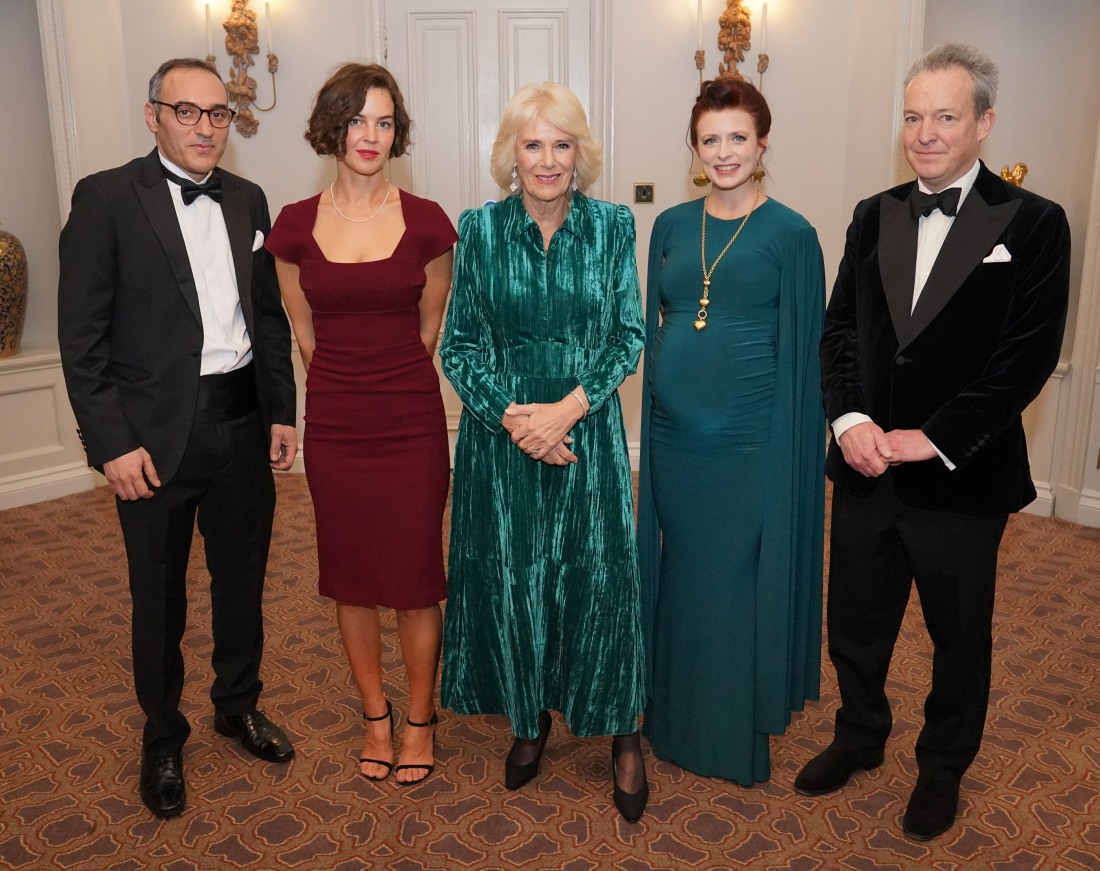 Here are some photos of Queen Camilla on Monday at the Foreign Press Association Awards. I know people are like "of course Camilla is cozy with the press," but these awards were for actual journalists and war correspondents, not royal rota dumbasses. Still, it shows that Camilla has always been pretty smart about how she deals with the press. Like, I think this woman is deplorable, but I hate-respect how she's played the game.
The Queen has condemned the abuse of female journalists and online disinformation during a speech at the annual Foreign Press Association Awards. In the keynote address, Queen Camilla said women were among the "bravest reporters of all" as she spoke of how "tough" the profession can be.

She said: "From trailblazers like Martha Gelhorn and Christiane Amanpour, to those such as Marie Colvin and Daphne Caruana Galizia, who have so tragically paid with their lives, their courage was matched only by their conviction that the truth matters. Perhaps this has never been more evident than in our digital age, where disinformation runs rife and where female journalists are increasingly targeted on social media."

The Queen, 76, was speaking at the Sheraton Grand London Park Lane hotel for the 135-year celebration of the Foreign Press Association (FPA), the oldest and largest association of foreign correspondents in the world. The King is also an honorary member.

During her speech, Camilla quipped that she had been "the subject of one or two stories myself over the years" as she said she understood the responsibilities of the profession. The Royal also used the occasion to pay tribute to the journalists who are "now risking their lives" reporting from the conflicts in Ukraine and the Middle East "in these most difficult of times".
"Where disinformation runs rife and where female journalists are increasingly targeted on social media…" I mean… she's right and she's also part of the problem. It's not just female journalists – although that's a huge problem – it's basically any and every woman with a public profile. And Camilla is part of that too. The hate campaigns Camilla has unleashed have led to innocent women being targeted online and in print. Just one year ago, Camilla dined with Jeremy Clarkson just before the Sun published a Clarkson column, one of the most vile and misogynistic columns I've ever read, and it was all about the Duchess of Sussex. Camilla is the bully pushing disinformation, misogyny and hatred. Just a reminder: the palace has never condemned any or all of the racist, misogynistic hate campaigns against Meghan.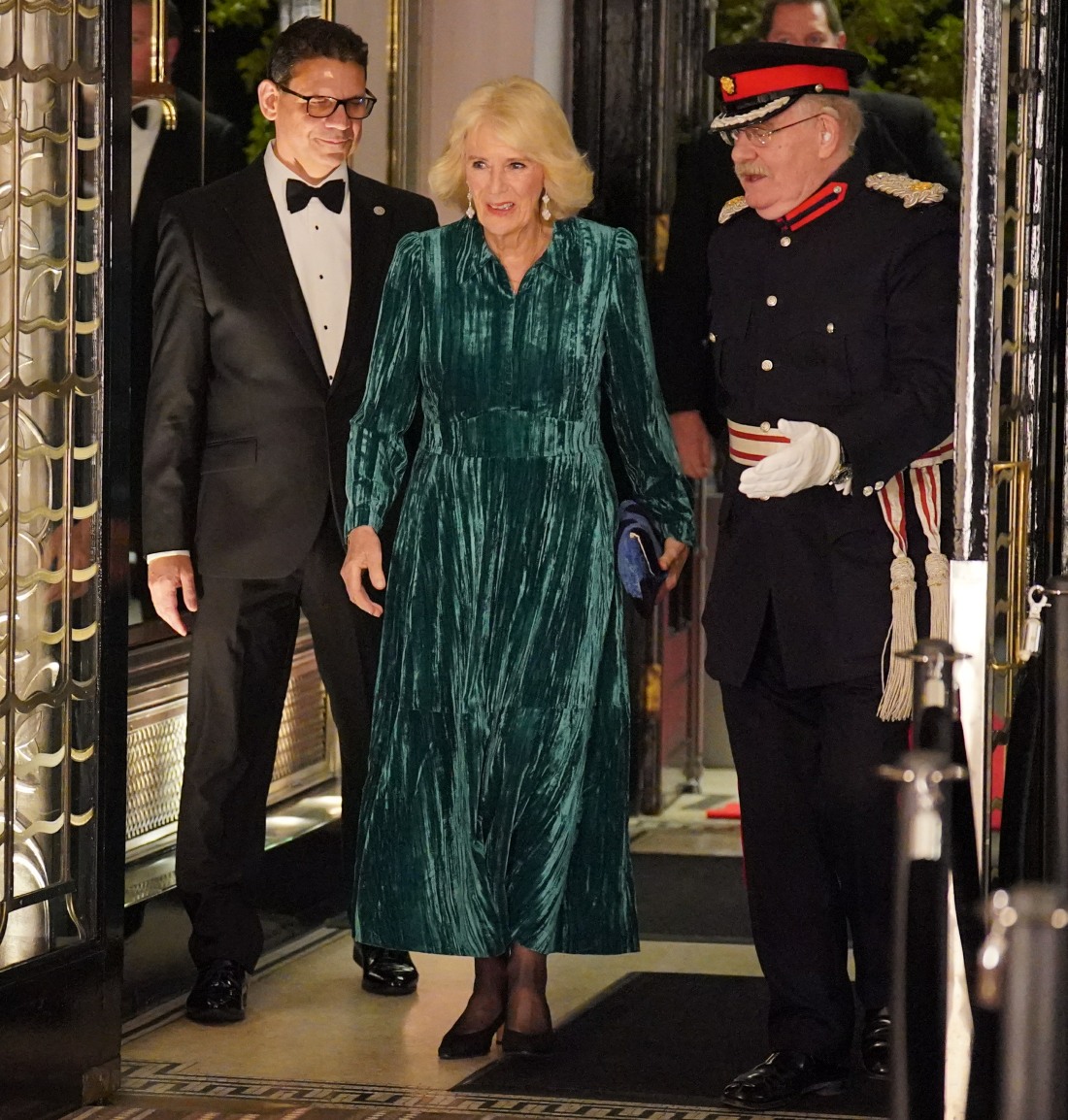 Photos courtesy of Cover Images.