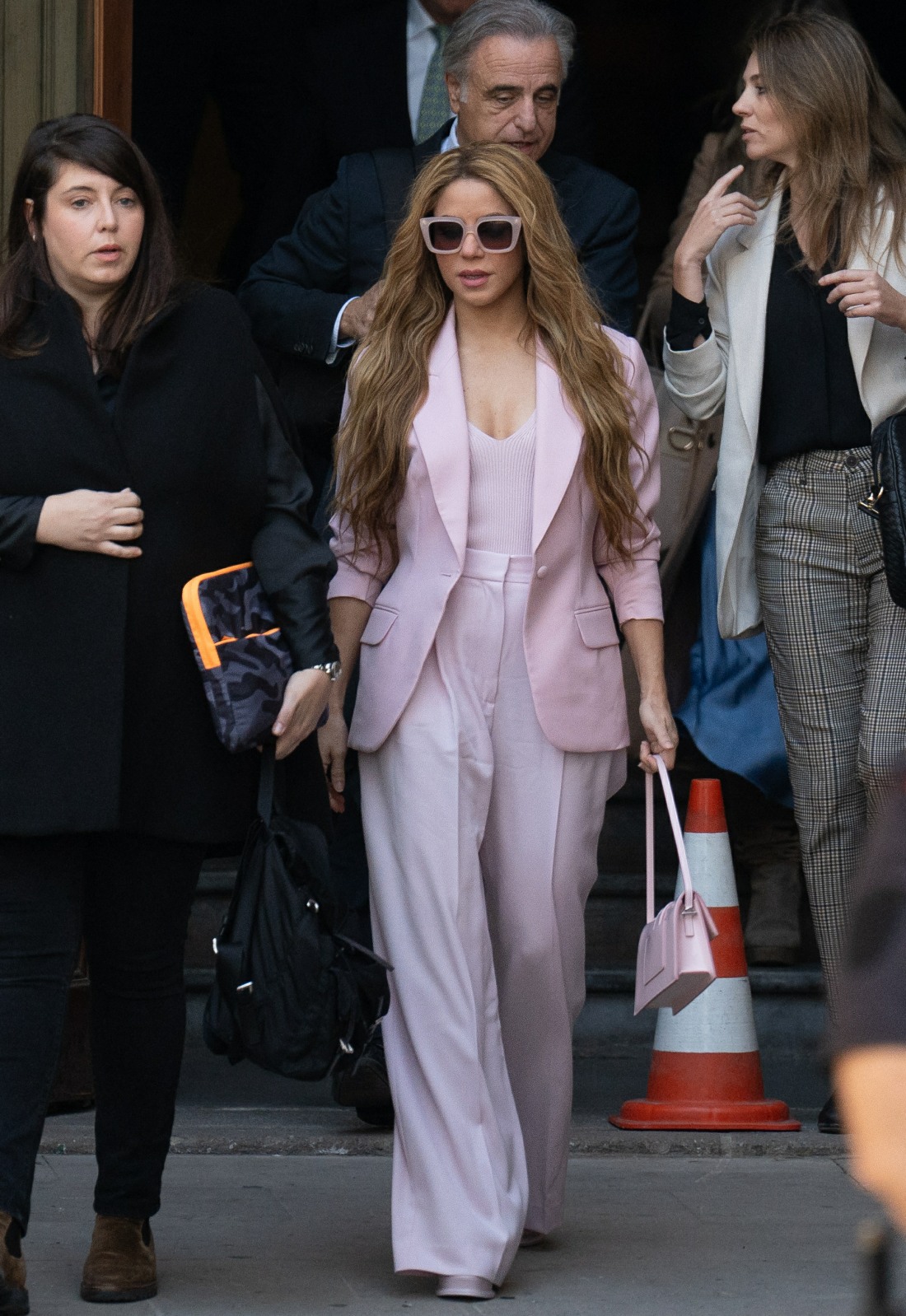 For five years now, the Spanish tax authorities have been on Shakira's ass. They've opened up several investigations, charged her with tax fraud in several jurisdictions, made public statements about Shakira, and it all had the feel of a targeted campaign. Especially after Shakira gave a sort of epic interview last year, where she explained, in detail, why her relationship with Gerard Pique fell apart and why she has every confidence in her accountants at PricewaterhouseCoopers. She talked a lot about how she was sick and tired of being the latest celebrity targeted by the Spanish tax authorities and she promised to fight back with her extensive record-keeping. But she moved to Miami and she's basically like "nah, I don't want to deal with this sh-t anymore," so she made some kind of plea deal.
After having maintained her innocence for nearly five years, pop star Shakira struck a last-minute deal on the opening day of her tax fraud trial in Barcelona to avoid the risk of going to prison.

Shakira told the presiding magistrate, José Manuel del Amo, on Monday that she accepted the agreement reached with prosecutors. She answered "yes" to confirm her acknowledgment of six counts of failing to pay the Spanish government 14.5 million euros (about $15.8 million) in taxes between 2012 and 2014. The trial, which was expected to include more than 100 witnesses over several weeks, was instead called off after just eight minutes.

Under the deal, Shakira is to receive a suspended three-year sentence and to pay a fine of 7.3 million euros ($8 million) in addition to the previously unpaid taxes and interest. She will pay another fine of 432,000 euros ($472,000) in exchange for having her prison sentence waived.

However, she now has it on her legal record that she was found guilty of tax fraud, which could affect another pending tax case.

The fraud allegations had hinged on where Shakira, now 46, lived during 2012-14. Prosecutors in Barcelona alleged the Colombian singer spent more than half of that period in Spain and therefore should have paid taxes on her worldwide income there even though her official residence was still in the Bahamas. Tax rates are much lower in the Bahamas than in Spain.

Shakira said in a statement provided by her public relations firm that she had wanted to fight on but put her family, career and peace of mind first.

"I have made the decision to finally resolve this matter with the best interest of my kids at heart who do not want to see their mom sacrifice her personal well-being in this fight," she said. "I need to move past the stress and emotional toll of the last several years and focus on the things I love, my kids and all the opportunities to come in my career."
I'm kind of bummed that she didn't fight, which is what she promised to do. She made the Spanish tax authorities sound corrupt and desperate and she made it sound like she would fight the good fight. But I also understand why she would just feel like putting an end to her Spain chapter. She lived in Spain for years to support Pique and all he did was cheat on her and treat her like garbage. She wanted a new life and a new chapter. I mean, I wouldn't want to give up $24 million for a situation I found so dodgy, but maybe this speaks to what kind of extensive wealth Shakira really has.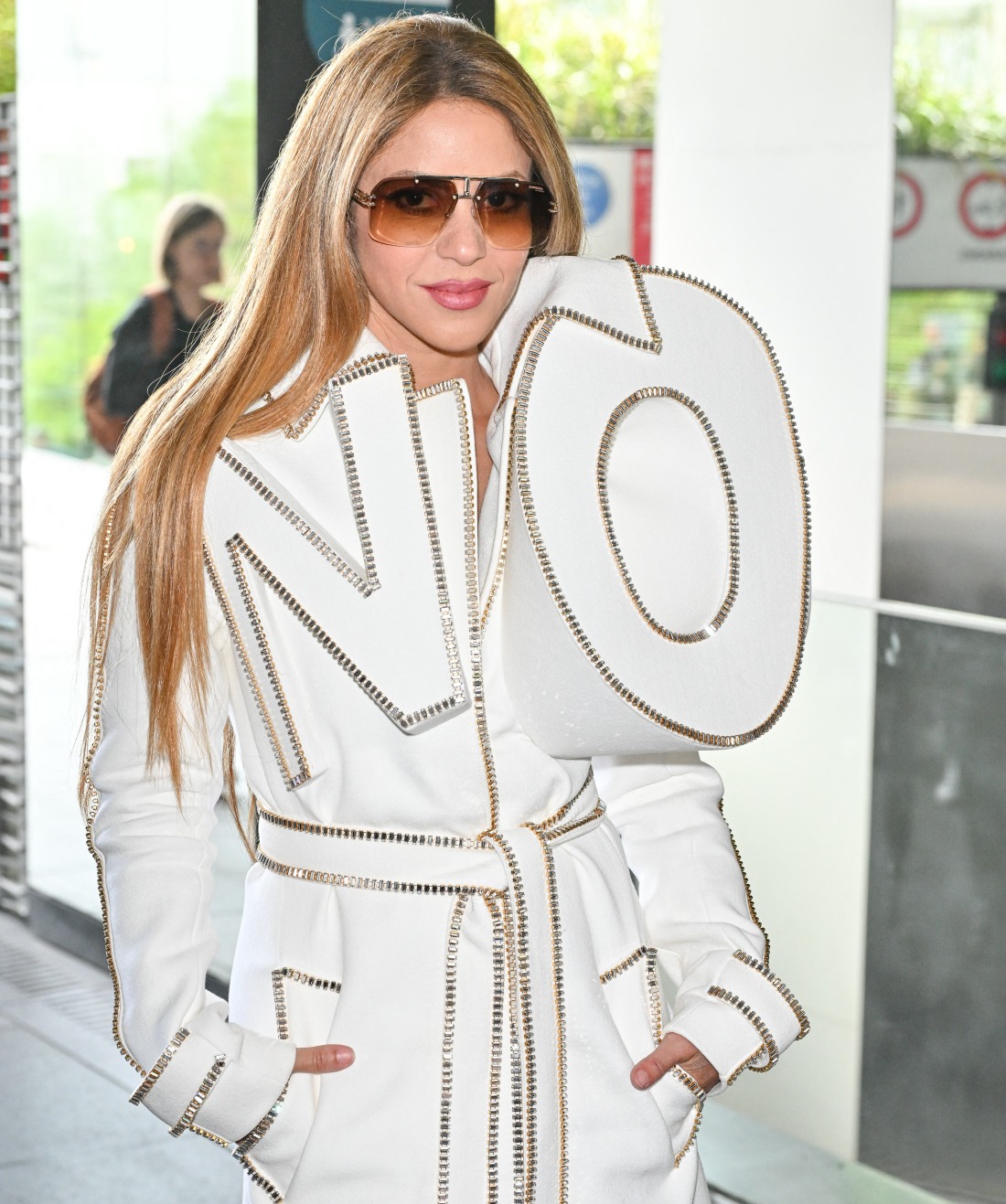 Photos courtesy of Cover Images.