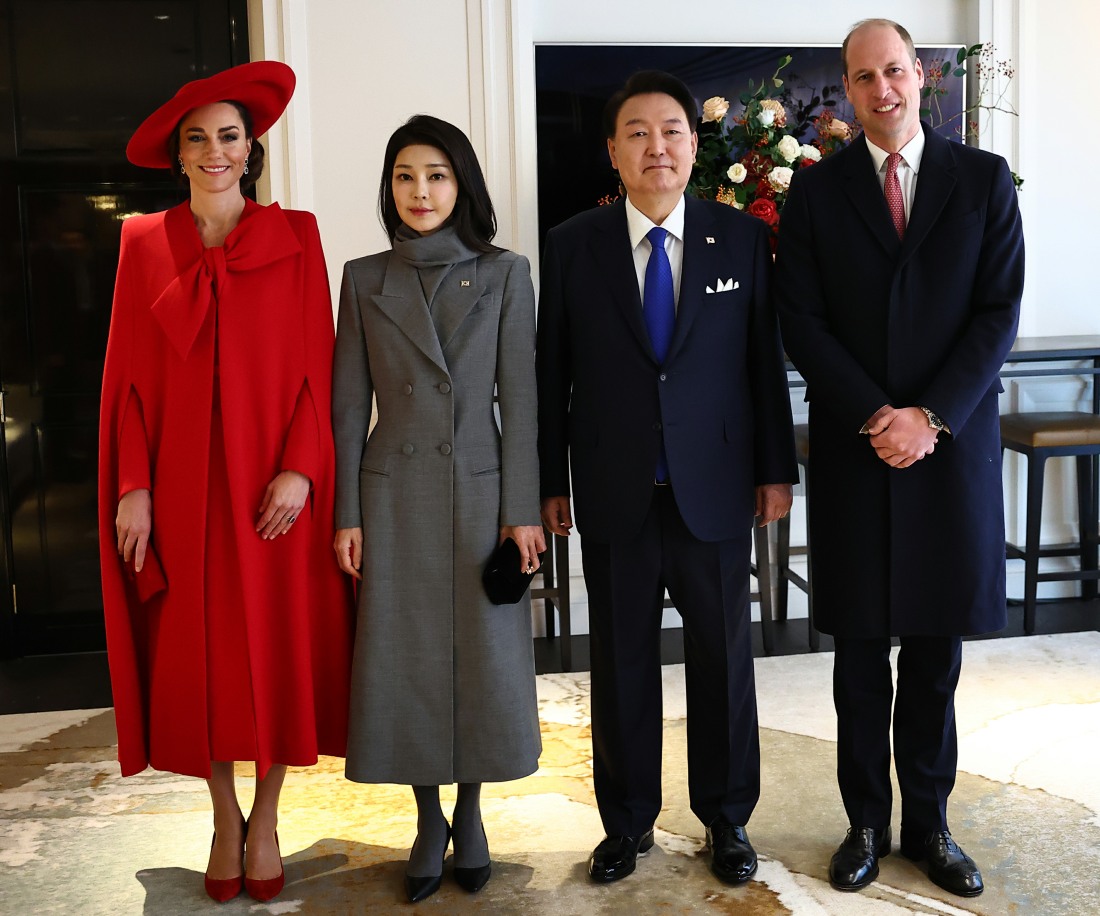 South Korea's President Yoon Suk Yeol and First Lady Kim Keon Hee are on a three-day state visit to the UK this week. They arrived today and one of the first things they had to do was take a line-up photo with the Prince and Princess of Wales. Then the South Koreans were taken to King Charles and Queen Camilla, where they all viewed a Horse Guards Parade. Which is a pretty big honor. William and Kate were at the parade as well, and protocol demanded that Will and Kate travel by car together. There's a photo of them in the car which reminded me so strongly of Charles and Diana pre-divorce. Peg and Wig are totally over it.
Kate finally got to wear something new as well – I genuinely believe her clothing budget has been slashed, but she still needed to buy her absurd coatdresses and whatever this is. It's a caped coat by Catherine Walker, with a big, dumb bow. It reportedly retails for something like £3000. All that money for something which looks like a big, red potato sack with a bow.
Tonight, the Windsors will host a state dinner/banquet and there will likely be a lot of tiaras and jewels on display. I'm very curious to see if Camilla continues to put severe limits on what Kate can borrow from the royal collection. I suspect we won't see anything "new" on Kate – she'll probably get the Lotus Tiara or the Cambridge Lovers Knot.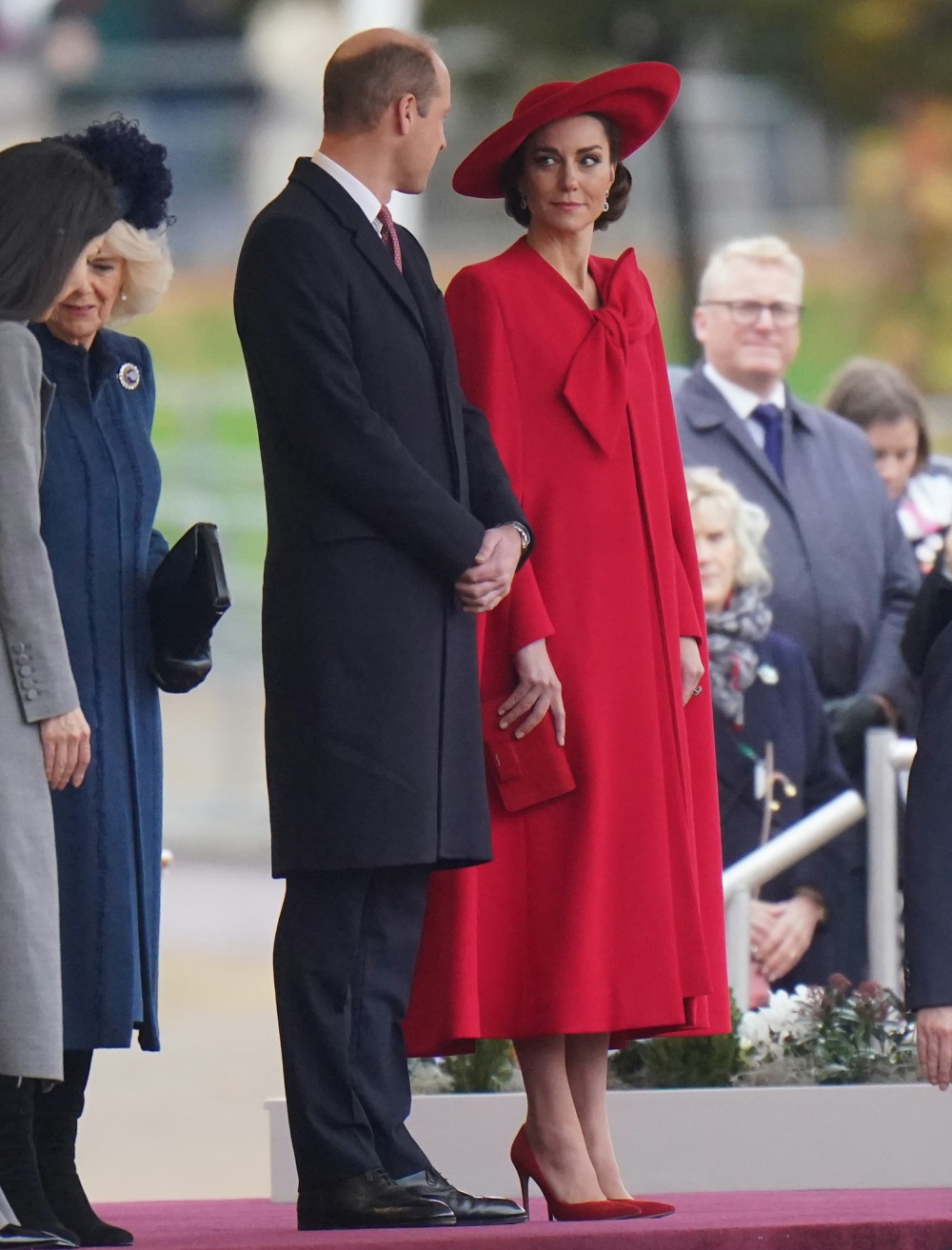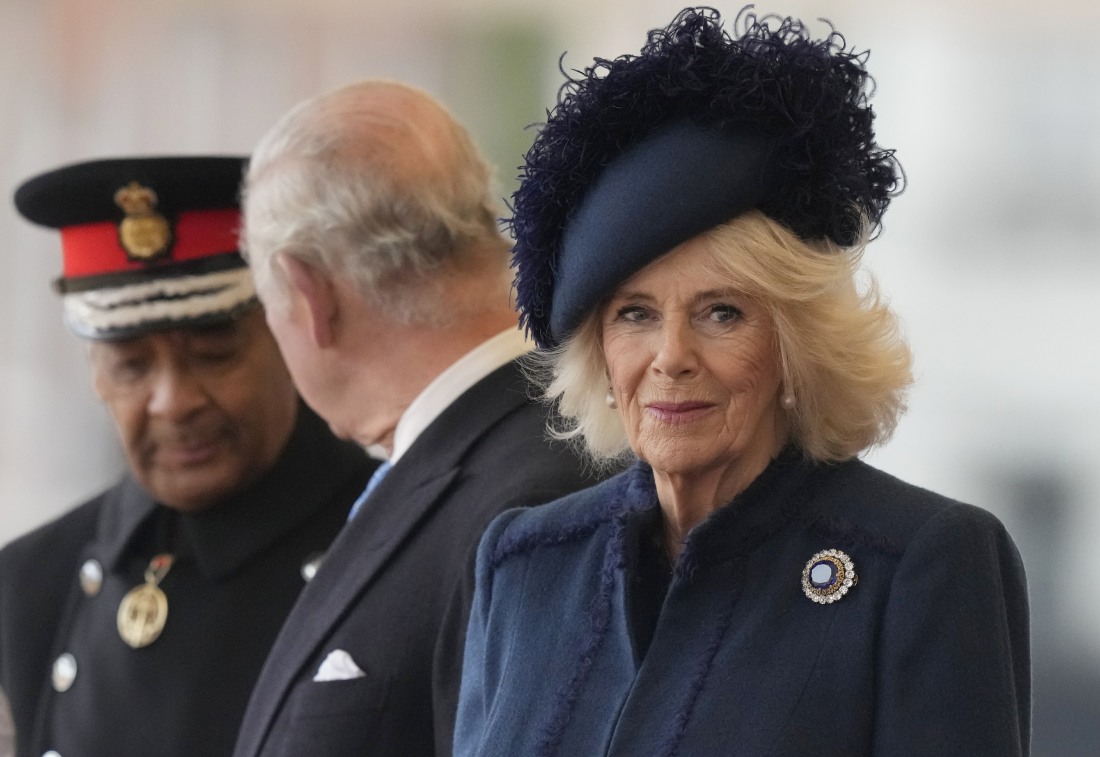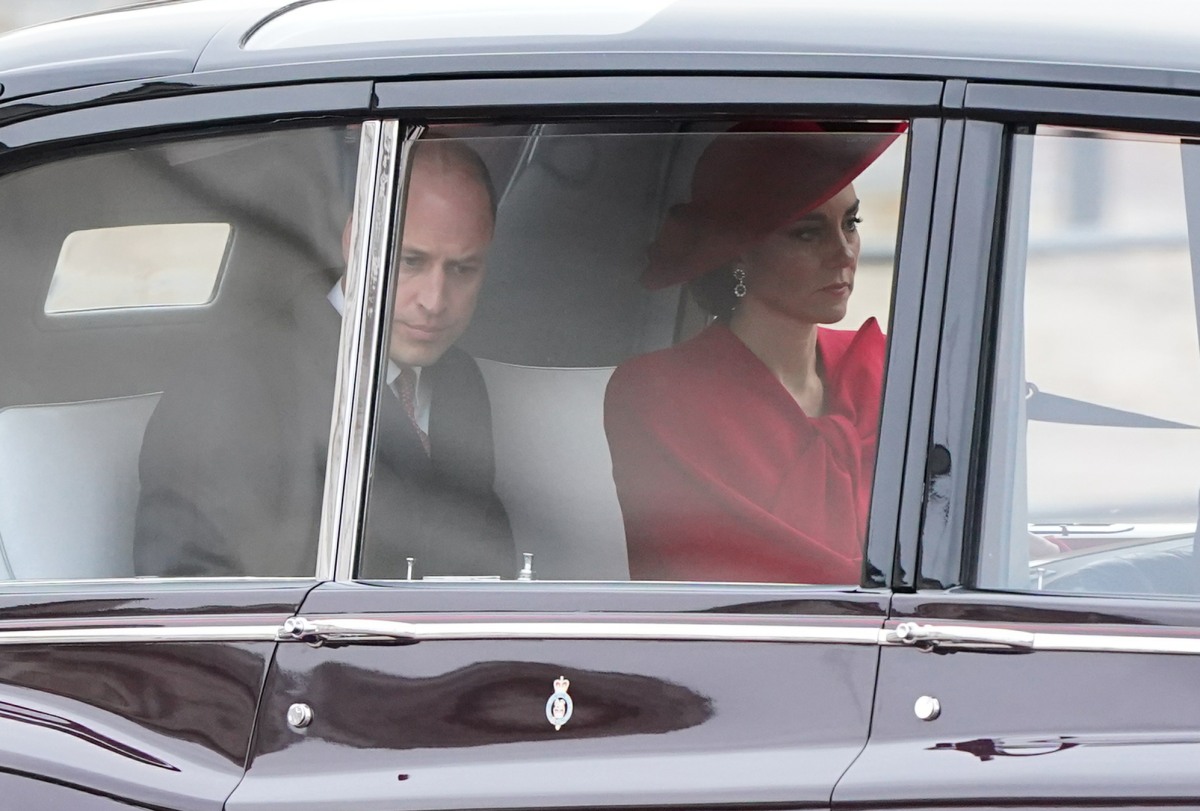 Photos courtesy of Cover Images.