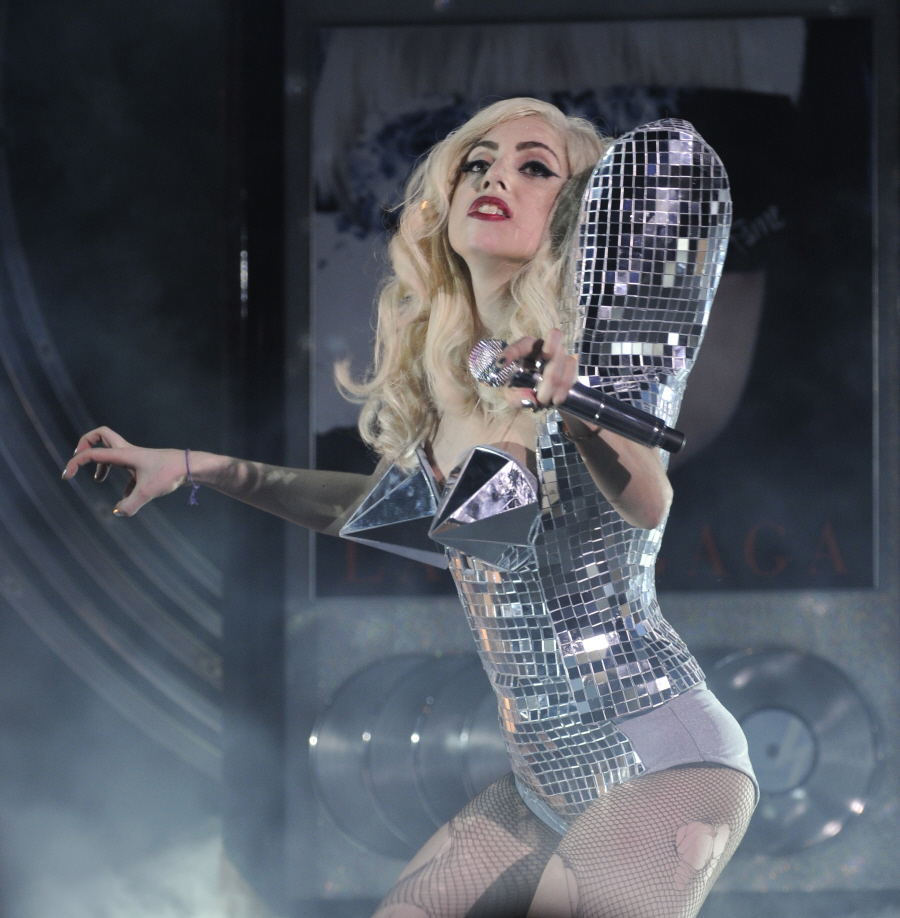 Well, I didn't expect this. It seems Lady Gaga is a huge Susan Boyle fan. Not only does Gaga think the world of SuBo, Gaga is also interested in doing a duet with the woman The Sun refers to as "the hairy angel". Which is insulting, right? So Susan has a little mustache. She's still a star! Now everyone has to be plucked, tucked and sucked. Anyway, Gaga declares that SuBo is her pick for "woman of the year" and although their "styles are different" Gaga is totally open to a collaboration. Mother of…!
ONE person I didn't expect to buy into the SUBO dream was eccentric pop star LADY GAGA. The hairy angel's rags to riches story has won her hordes of celebrity fans including DEMI MOORE, OPRAH WINFREY and even US president BARACK OBAMA.

Now it turns out Lady G is a Susan Boyle supporter too. And as crackers as this sounds, she's not ruling out a GaGa/SuBo collaboration.

The Poker Face singer said: "I love Susan Boyle. She is my woman of the year. She has achieved more in this year than most artists will in a lifetime. This time last year nobody even knew who she was and now she is knocking the world's most established artists off the album and singles charts. Our styles are different. I don't know if we could work together, but never say never. It would be great to work with somebody of that talent."

The double act could be known as GaBo – or SuGa.

The unusual pair would have one thing in common, both are absolutely bonkers. I just hope SuBo doesn't go on to adopt GaGa's unique dress sense.

It's bad enough watching the American star prancing around in her PVC pants. But the thought of a pair on the Highland lassie with the big chassis is enough to put me off my dinner.

GaGa reckons she has followed Susan's success since the beginning and loves to watch the video of her first Britain's Got Talent audition.

She said: "I have watched the clip of her singing on BGT a thousand times and every time I see SIMON COWELL's face it makes me laugh out loud. He thinks he knows everything but even he wasn't expecting that."

Both GaGa and SuBo have high-profile gigs to bring in the New Year tomorrow. Lady G is being paid £200,000 to perform at the swanky Fontainebleau hotel in Miami, while Susan will be singing on Japan's biggest TV music show, Kohaku Uta Gassen.
[From The Sun]
At first I thought this interview with Gaga might be fake, but it looks authentic. Gaga really is SuBo's biggest fan, bless her heart. Does SuBo have a big gay following? She will if Gaga gets her hands on her. And yes, the idea of Susan Boyle in one of Gaga's get-ups is hysterical.
Lady Gaga performing in LA on December 23, 2009. Credit: Aaron D. Settipane/WENN.com. Susan Boyle performing in France on December 9, 2009. Credit: WENN.