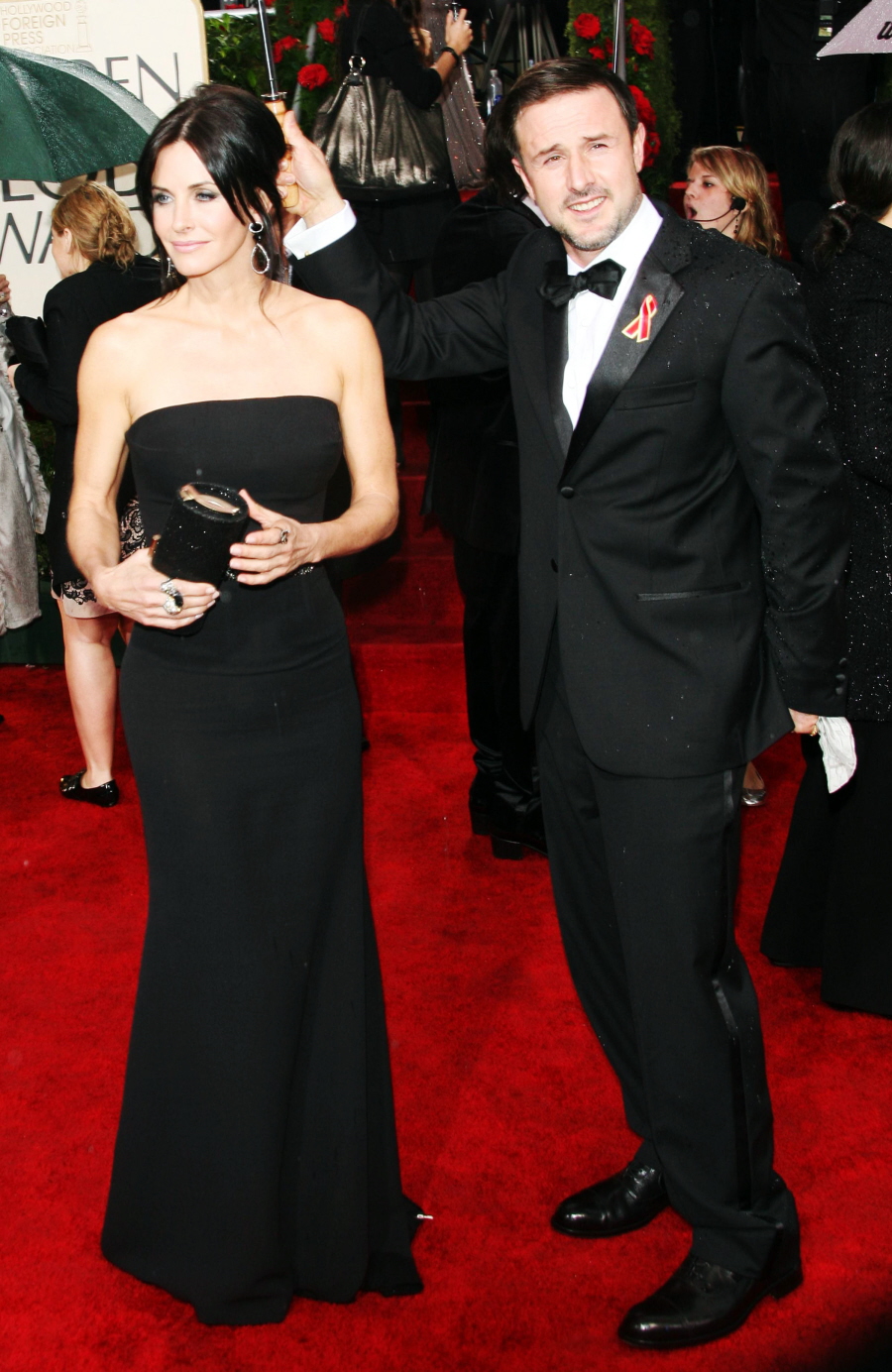 A couple of weeks ago, Star Magazine began pushing the rumor that Courteney Cox was pregnant. The proof seemed to be that Courteney was looking a little "filled out" on the Golden Globe red carpet, as opposed to her usual figure, which generally borders on the "very, very slender". Personally, I thought Courteney had her boobs done, but in general she's seemed to have put on some much-needed weight, so maybe she just gains weight in her boobs. CB didn't really think a pregnancy was happening, but she did point out that Courteney has spoken before about her desire to her have another child – she and David are parents to daughter Coco, who is 5 years old. Now David Arquette has sort-of spilled the beans that he and Courteney are considering adoption:
Could Coco Arquette have a little bro or sis sometime soon?

David Arquette says he and wife Courteney Cox are considering expanding their family.

"I don't know. I mean, it takes a lot for us to do it, so maybe adoption," Arquette, 38, said on The Bonnie Hunt Show. Cox, 45, underwent in-vitro fertilization to have Coco at age 39.

Added Arquette, "Listen, I like practicing as much as possible! But it's hard… I'm exhausted!"

Late last year, the National Enquirer reported the couple were in the process of adopting, which her rep called "a complete fabrication" at the time.

Meanwhile, daughter Coco is growing up to be just like her mom, Arquette beams.

"She's a little messy so that's sort of on my side, but she's very strong-willed which is very Courteney-like," he says.

"We got her a flute recently and she is just walking around [pretending to play]," he adds. "We're jammin' a lot, a little Jethro Tull."
[From Us Weekly]
I think it would be great if Courteney and David adopted. To my way of thinking, Courteney already put her body through a lot when she carried Coco, and at the age of 45, it would only be harder if she and David tried to have another biological child. I think Courteney and David seem like very good parents, and they're probably ideal candidates for adoption. I hope they seriously consider this!
Courteney & David at the Golden Globes on January 17, 2010. Credit: Fame Pictures. David & Courteney at a Save Darfur benefit on December 17, 2009. Credit: WENN