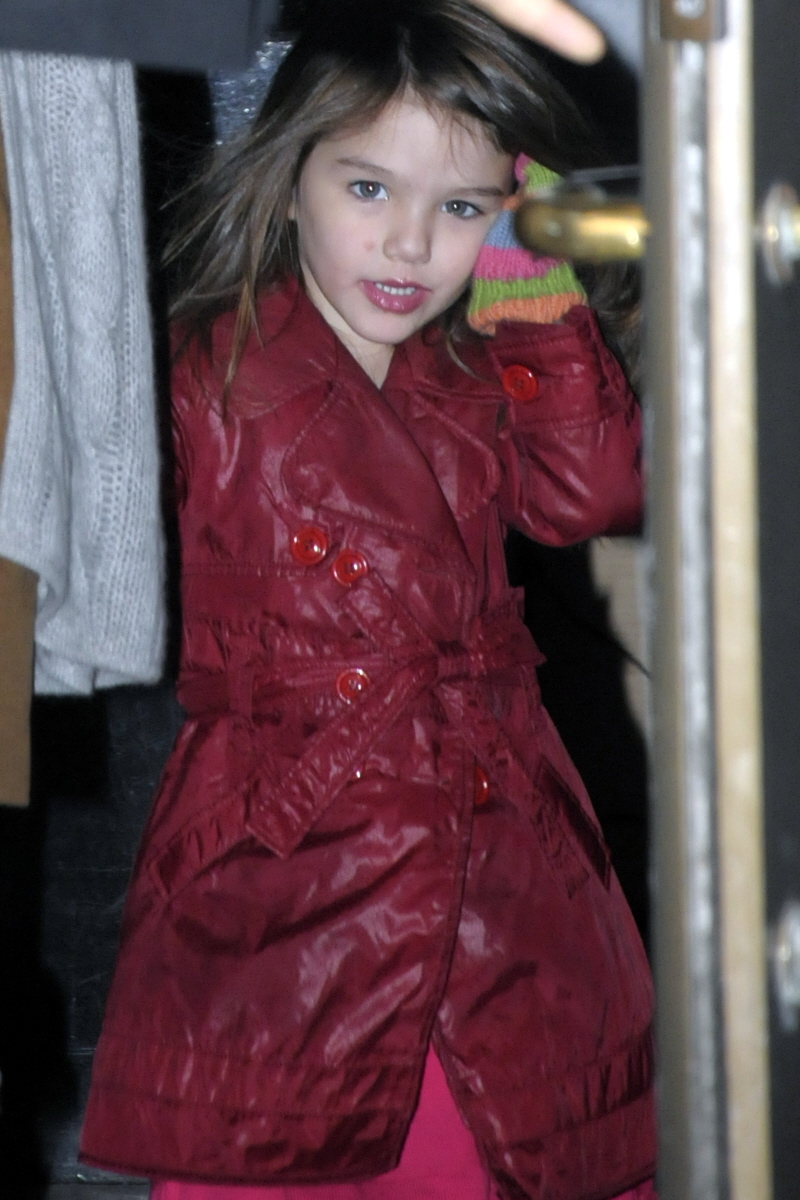 It's like Suri Cruise has to reject any attempt to make her anything less than a perfect little doll princess. After attending the Super Bowl with her parents, Suri was all "screw sports" and found a great red sparkly doll coat and a tube of lipstick and convinced her mom to take her out on the town. This (above) is a photo of Suri yesterday in New York, wearing lipstick.
Suri has worn lipstick previously, but it looks like she's forgone the old candy-pink color for a more mature red. At least she's not in heels again, right? And at least she's wearing a coat, albeit a very thin little sateen one. This kid kills me. What's not killing me is Us Weekly's article on Suri's lipstick, which starts out "Pucker up!" Gross. Us Weekly also had some older quotes from Tom Cruise, in which Tom clims Suri loves to "get her nails done with mom. Suri's very much like her mother. She will not wear trousers, only dresses."
Speaking of Katie, she was photographed all over New York yesterday, which always leads to some funny photos. Paparazzi got a glimpse of Katie double-fisting some Starbucks, which led the National Enquirer to ask if Katie was a "java addict" or "coffee fiend". I think she was just being nice and buying her assistant a coffee, but it's still a great photo (below). Katie also went to the opening of the first Hermes men's store in new York, and I f-cking love her long grey coat. I want it!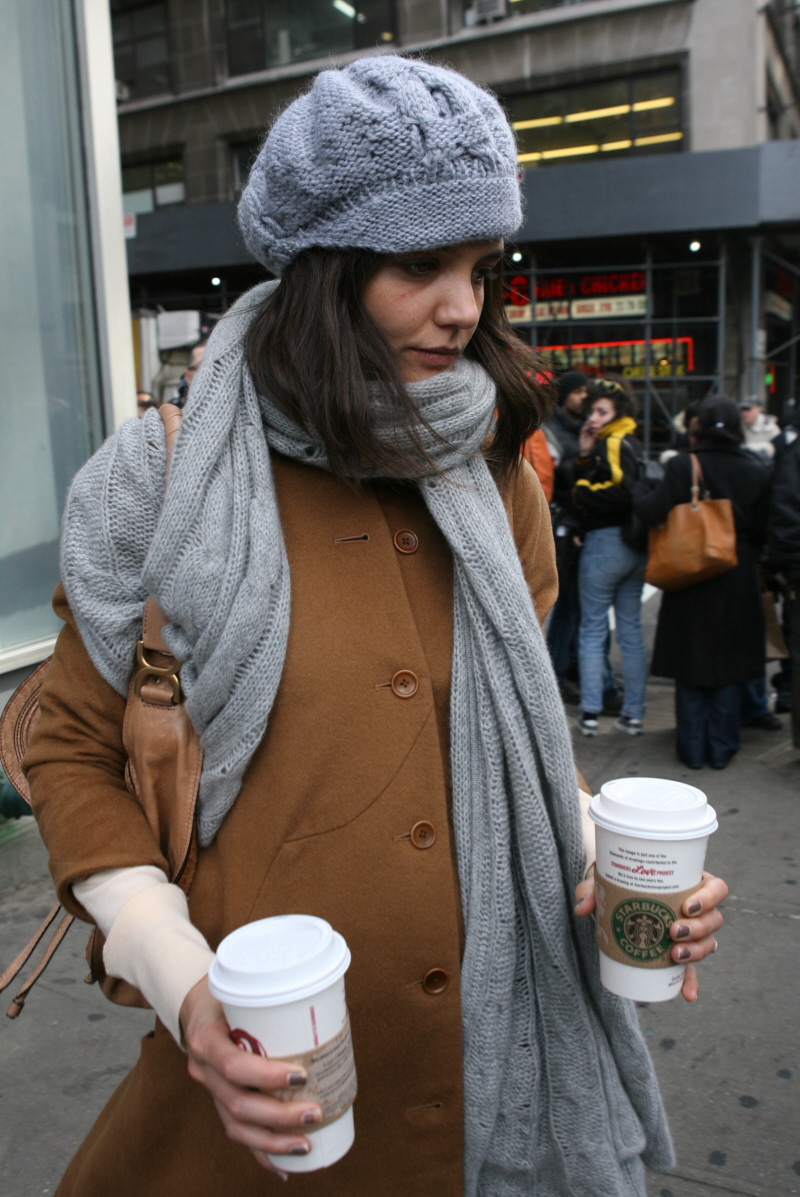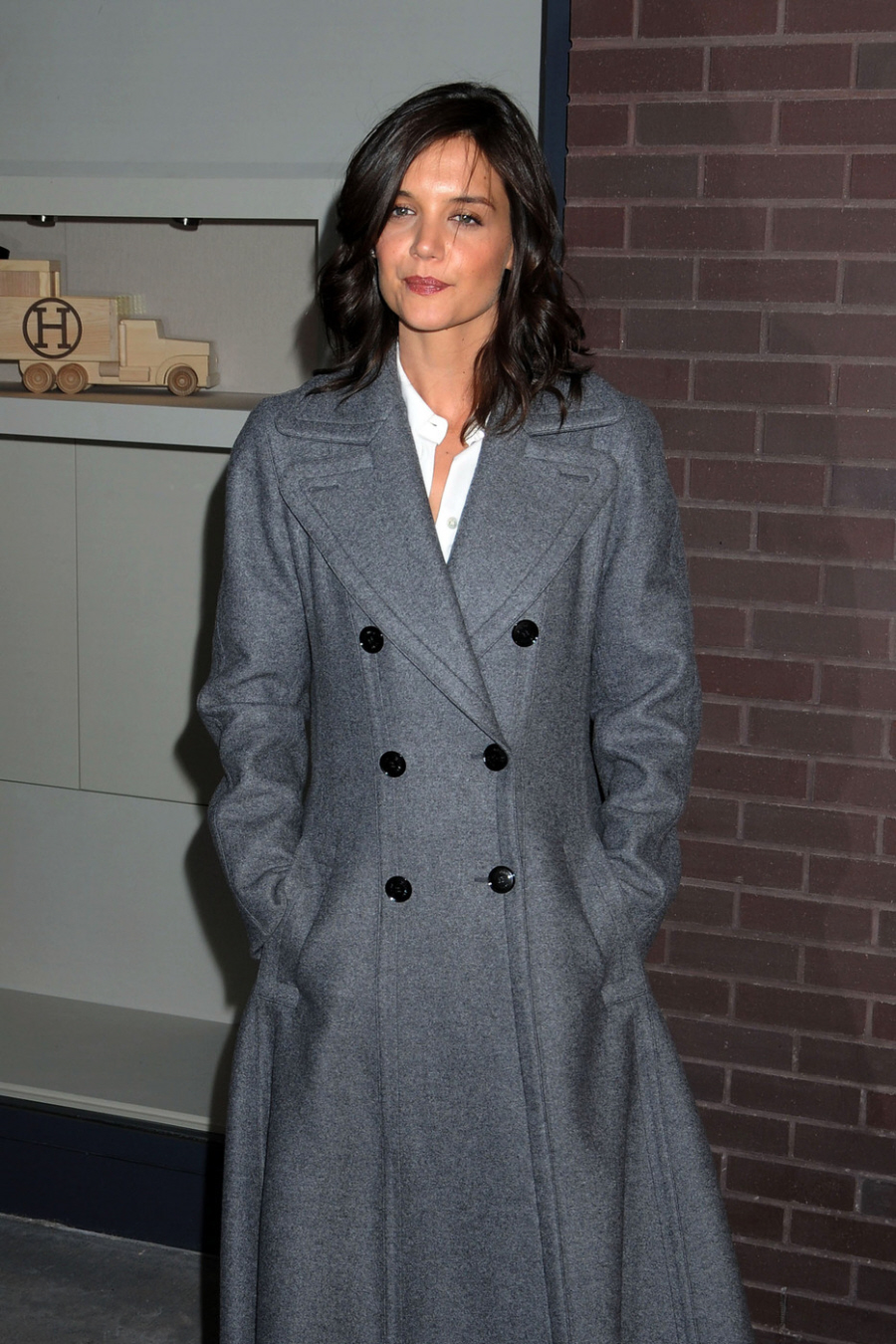 Katie Holmes and Suri out and about in New York on February 9, 2010. Credit: INFphoto.com and Pacific Coast News.