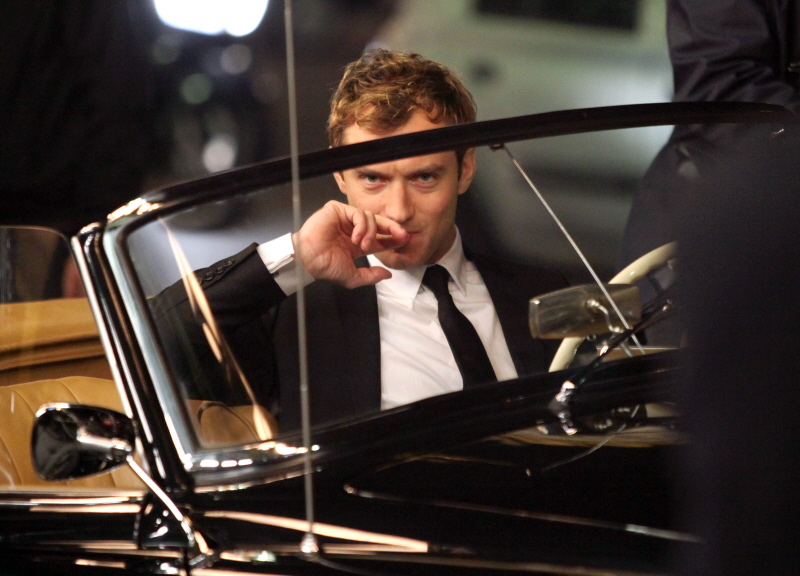 Try as I might, I just can't stay mad at Jude Law. I'm pretty sure he's a douche, a womanizer, and an arrogant bastard. But somehow, he wears it well. Especially well when he's dressed impeccably in Dior, filming a commercial for Dior Homme cologne, and being directed by his Sherlock Holmes director friend Guy Ritchie. The above photo is my favorite. Jude looks naughty as hell, doesn't he? It reminds me of something Jude might have said a few weeks ago: "Men like Robert Pattinson must now play the Adonis. For me it was always a restraint, a restriction." Really, Jude? Because you wear the naughty Adonis vibe very well.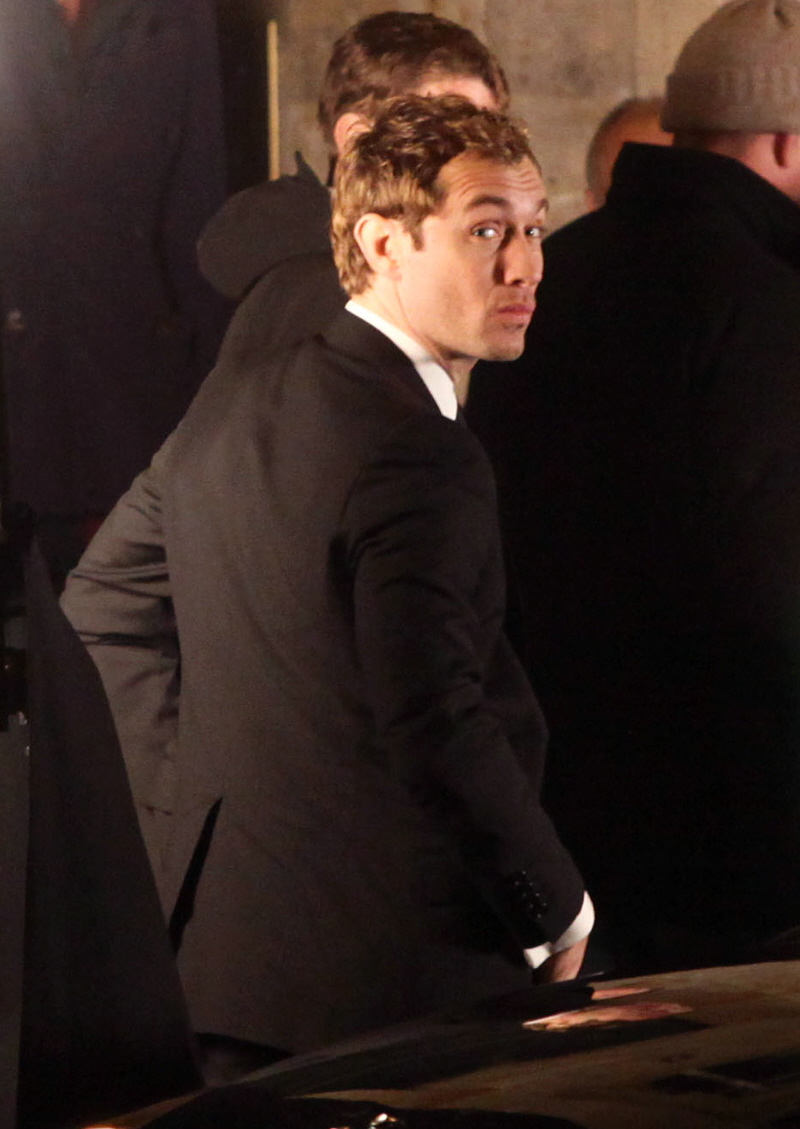 Sidenote: The other day, commenter Mairead claimed that Jude Law's "hair treatments are coming along nicely – I think he's getting that procedure done where they take microscopic slivers of hair and skin from the back of the head and transplant it to the top. I've seen men here with it done and it looks excellent." I'm looking at these photos, and Jude's hair does seem to be growing back quite magically, and this time it's not a question of sketchy Photoshop. So… plugs? I think Mairead is right!
Anyway, this post was just about these lovely photos. Repo Men is still being killed at the box office, even though the reviews weren't entirely bad. But it's showing last weekend was rough, and I suspect it will slide even further downhill this weekend. Poor Jude. At least he can still make money off of being an Adonis.
Jude Law & Guy Ritchie in Paris on March 26, 2010. Credit: ANG/Fame Pictures.