Here is Katy Perry at the Met Ball last night. I didn't include her on the Trashy or Classy lists, because really, who cares? I think she's pretty, but she's never been fashionable. It's like she's the budget Dita Von Teese, only Dita is like a million times better. Anyway, I only saw photos of Katy's dress when it looked normal and boring, but apparently the dress was lined with LED lights. See:
Totally moronic, right? Anyway, Katy told Us Weekly: "I love it! I think it's so much fun. I feel like I have to wear something to represent women who do their own thing and have spontaneity!" She also said that she had the light switch in her bra, and "I don't know if that's a good place for it or not!"
Anyway, Katy also appears on the cover of Lucky magazine for June. She talks about the evolution of her look, saying, "I've gone from Betty Boop to more Bettie Page. It's less cute and more meow." Bettie Page? Bitch, please. Katy also talks about her style in the olden days, pre-fame: "I was completely broke. I used to borrow outfits, get my makeup done at makeup counters, and then sneak into events. It was cool! I seemed to be wearing things right." Here is the cover shot and addition photo: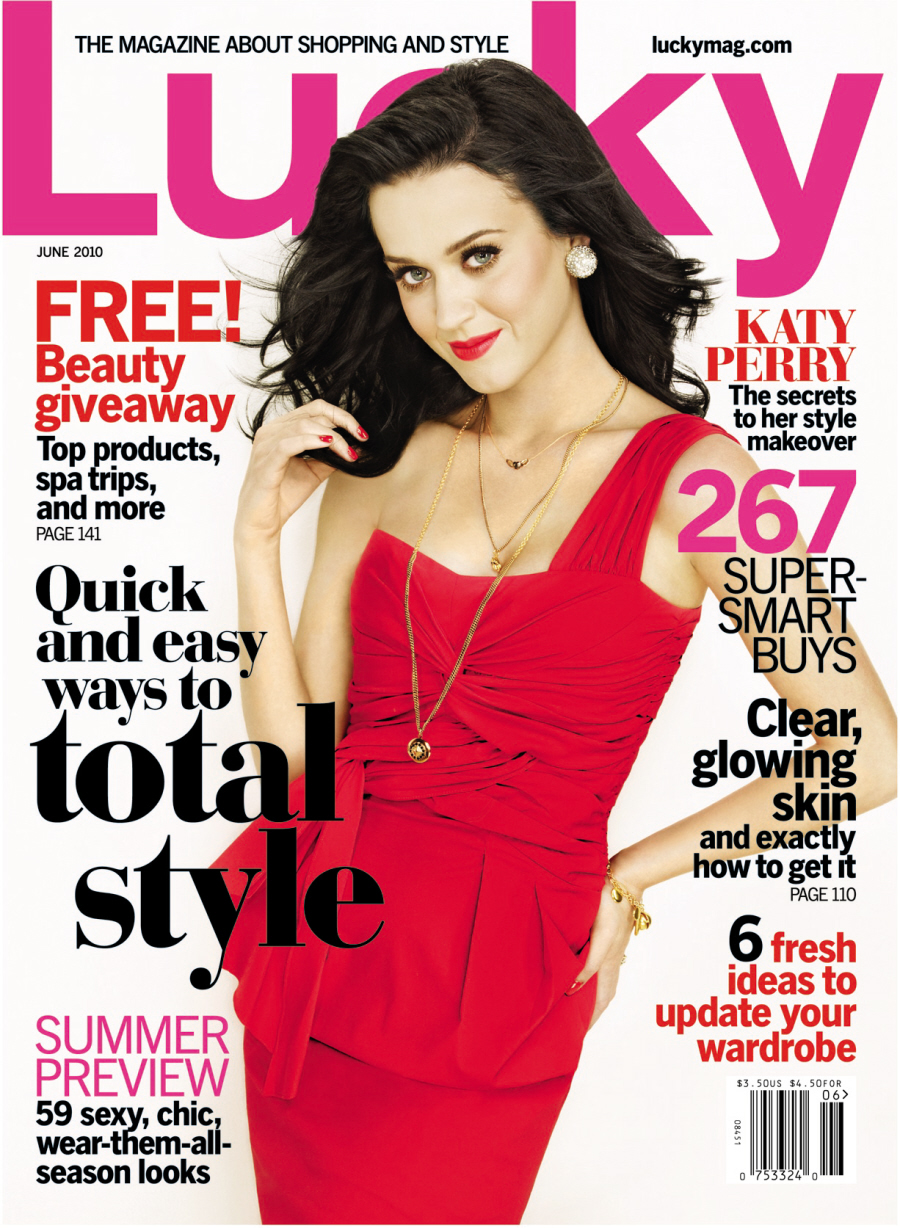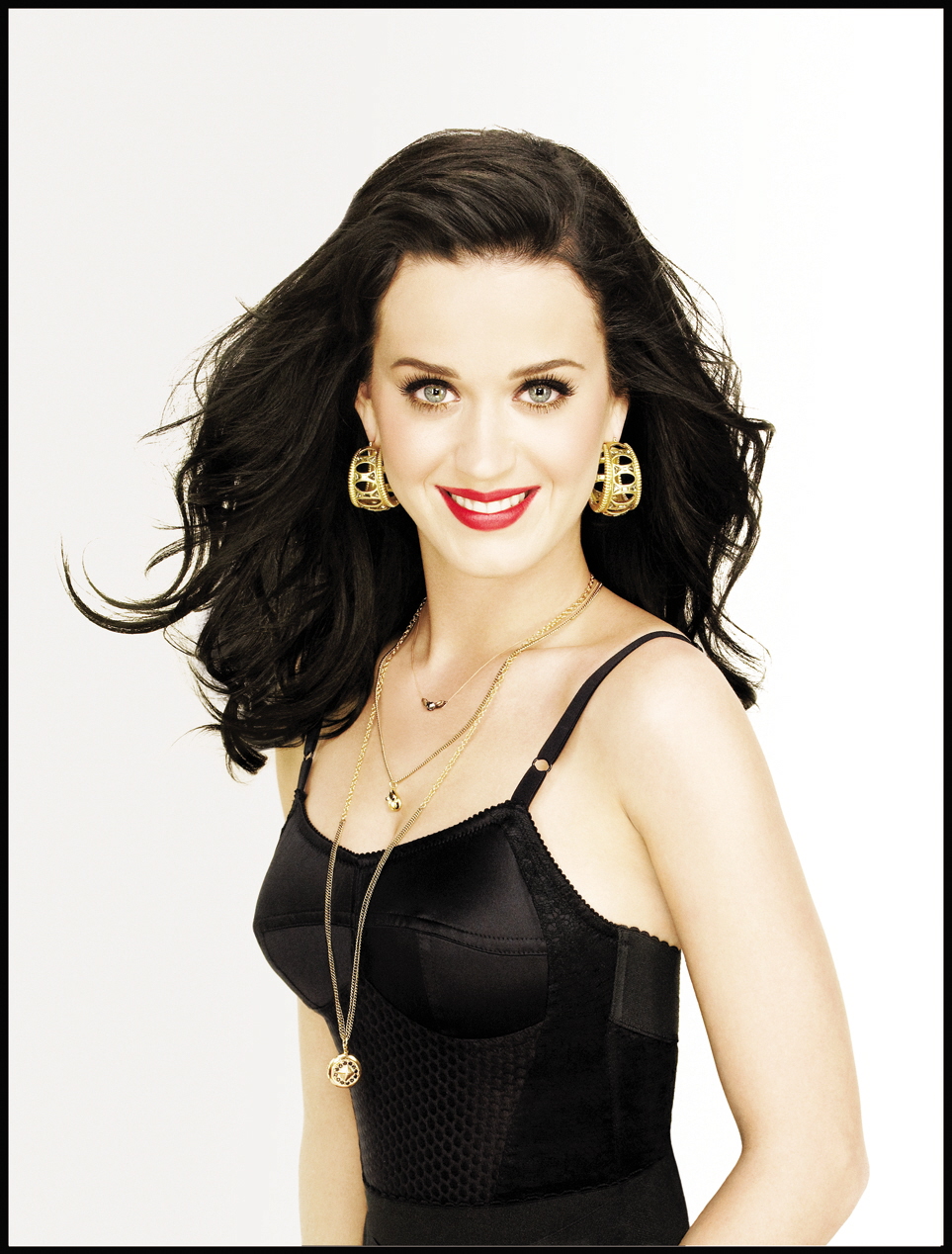 Photos of Katy in Lucky Magazine, courtesy of Lucky online.