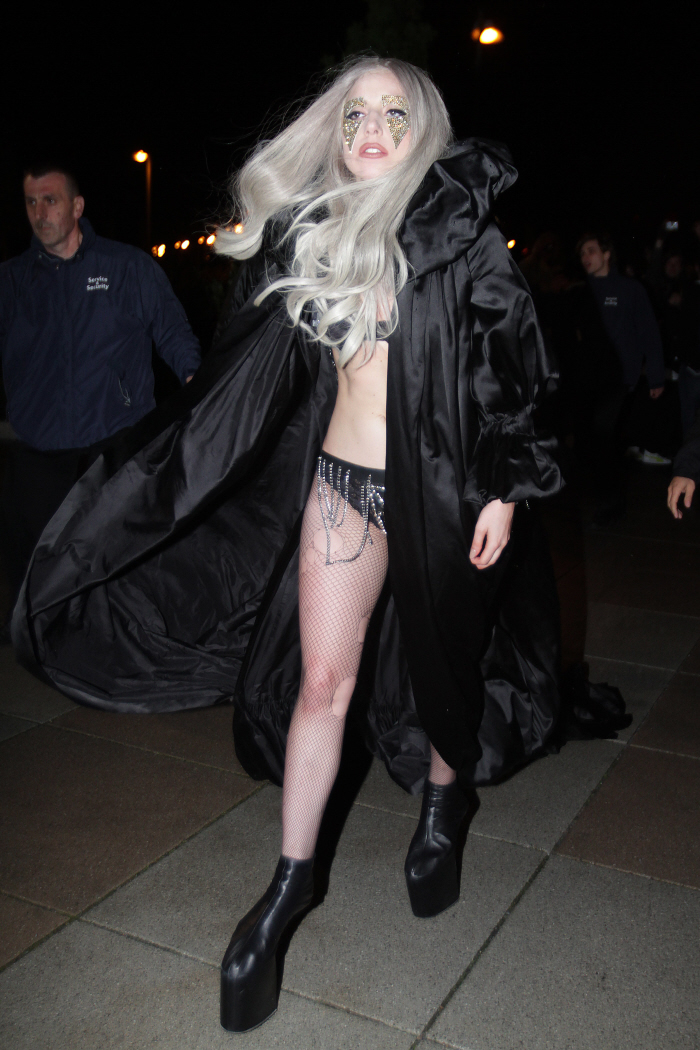 I saw this story over the weekend, but I honestly thought it was part of Lady Gaga's epic interview with the UK Times, but I was wrong. Gaga talked about ecstasy and lupus with the Times. She didn't really discuss the penis rumors, although the lady journalist who shared a bathroom stall with Gaga confirmed that there's no wang. However, when Gaga was on a French television show, she ended up talking about her penis. Or lack of a penis? At this point, I have no idea. But I don't really care, either. Neither does Gaga. Here's what she said:
"I love the rumor that I have a penis. I'm fascinated by it. In fact, it makes me love my fans even more that this rumor is in the world because 17,000 of them come to an arena every night and they don't care if i'm a man, a woman, a hermaphrodite, gay, straight, transgendered, or transsexual. They don't care! They are there for the music and the freedom. This has been the greatest accomplishment of my life- to get young people to throw away what society has taught them is wrong. Gay culture is at the very essence of who I am and I will fight for women and for the gay community until I die."
[Gaga, transcribed by HuffPo]
See, this is why I kind of love Gaga. I mean, sure, some (many) of her stunts aren't half as important or groundbreaking as she thinks they are. And she churns out good, solid dance music, not high art, like she – and her diehard monsters – seem to think. But I will always give Gaga credit for respecting her fans and treating them with as much affection, goodwill and love as they show her. It's not just lip service, in my opinion. She really does embrace the LBGT community fully and completely. Speaking of, Gaga was also talking about her video for her new single, "Alejandro" – she said: "I've been unable to find that with a straight man in my life. It's a celebration and an admiration of gay love – it confesses my envy of the courage and bravery they require to be together. In the video I'm pining for the love of my gay friends – but they just don't want me." I'm willing to bet there are quite a few gay dudes out there who would play with Gaga, actually.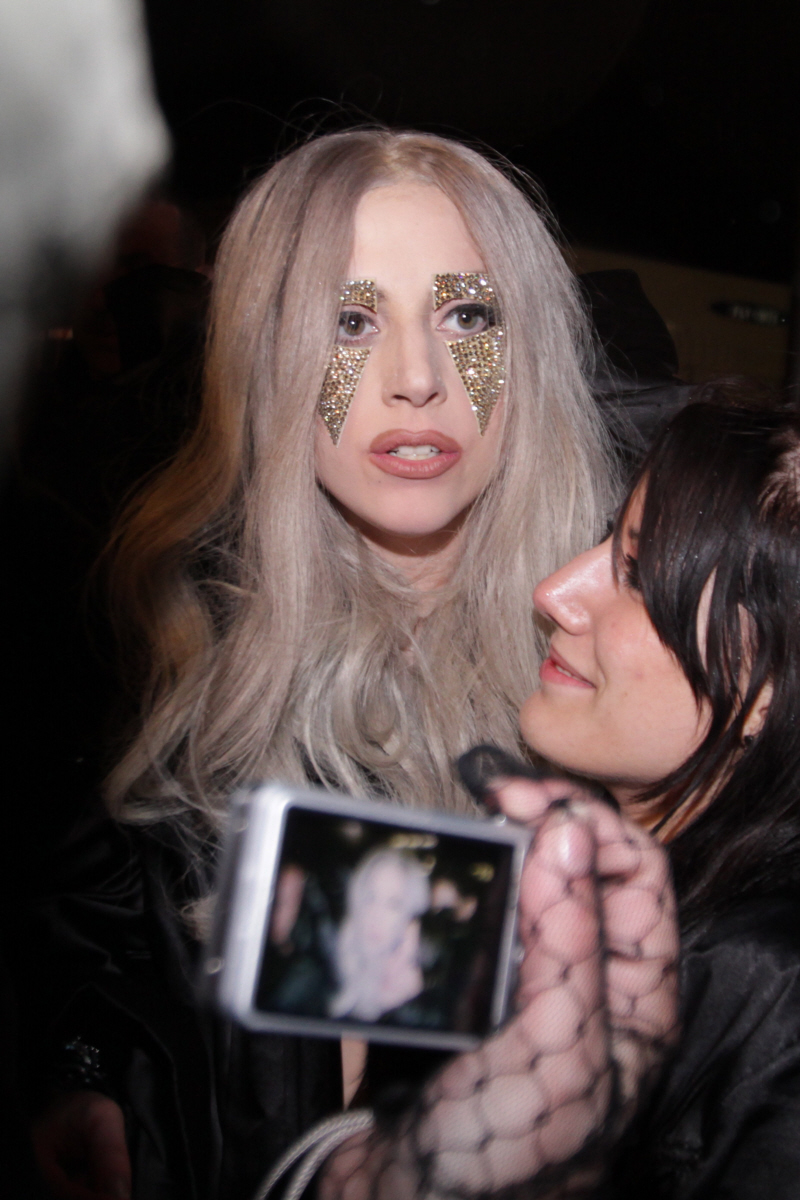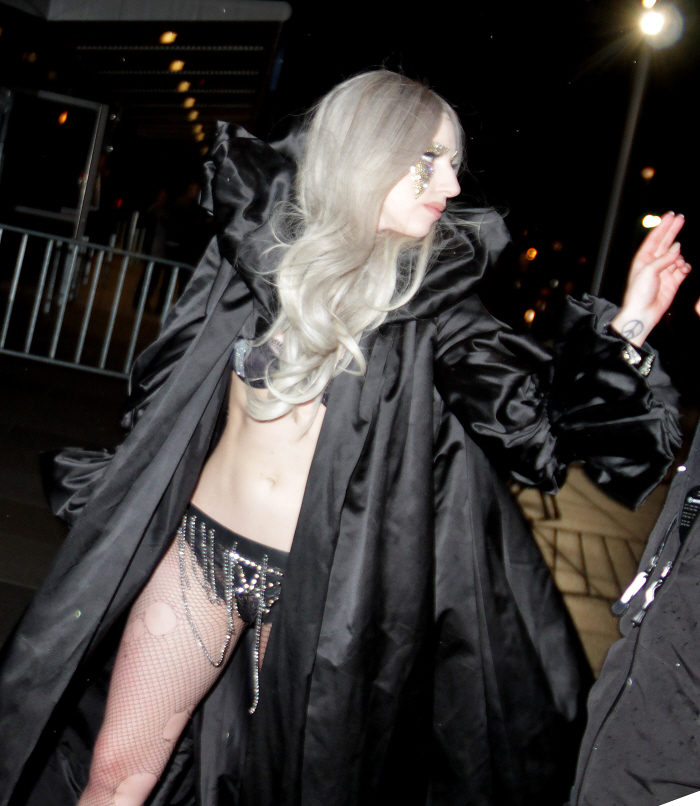 Lady Gaga on May 11, 2010. Credit: WENN.