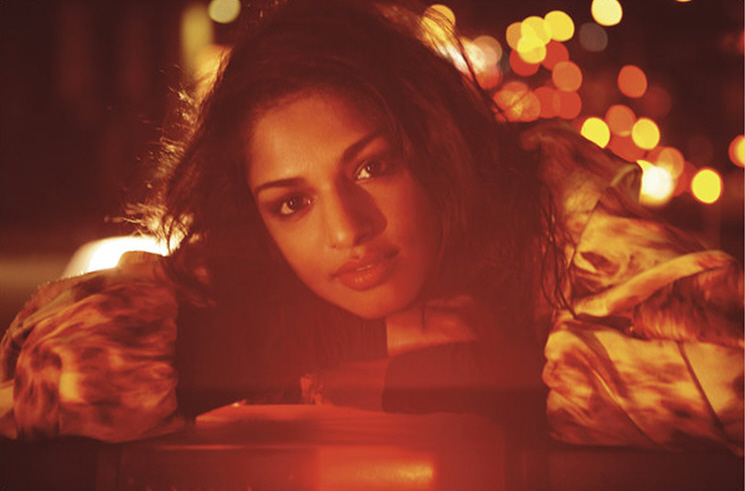 So M.I.A. is still giving crazy interviews. And when reporters simply transcribe the crazy, M.I.A. throws a childish tantrum and tweets their actual phone number. Case in point: M.I.A. was interviewed by Lynn Hirschberg for the New York Times in a piece calling "M.I.A.'s Agitprop Pop". Clever. Anyway, there's a lot of politics in the interview, as there was in her recent Complex Magazine interview. M.I.A. drops lines like, "And my giving birth is nothing when I think about all the people in Sri Lanka that have to give birth in a concentration camp." She also says that the Los Angeles Sinhalese community was harassing her after she began to speak out on Sri Lankan issues, saying, "We went to the Grammys, we had the baby and we bought the house… A month later, all this stuff was happening in Sri Lanka… and I started speaking up against it. And then, within a month, I found out my house was being bugged, my phones were being tapped and my e-mails were being hacked into. I was getting death threats, like 'hope your baby dies.' The biggest Sinhalese community is in Santa Monica, people who are sworn enemies of the Tamils, which is me."
There's more stuff in the piece, but suffice to say, M.I.A. did not appreciate being quoted, I suppose. So she tweeted Hirschberg's phone number (which I'm not going to print) with the message "CALL ME IF YOU WANNA TALK TO ME ABOUT THE NYT TRUTH ISSUE, ill be taking calls all days bitches." As Gawker notes, "The poor writer is probably being besieged by confused fauxhemians right now and will have to screen her calls for months or change her number. It would be really awesome if Hirschberg retaliated by Tweeting M.I.A.'s number, but we have a feeling that there are still people out there with some tact."
By the way, would anyone like another taste of M.I.A.'s crazy? From her Complex Mag interview (the one where she kind of says Jay-Z is a sell-out)… here is M.I.A.'s thoughts on Google:
"Google is the most powerful corporation in the world, and why do you think that is? It's 'cause they log the most data and they collect the most information and that's the thing that everyone's gonna want and that's the thing that no one's gonna have. That's what it's about and it's important to tell people in the street or poor people to arm themselves with knowledge 'cause that sh-t's a commodity… America's not raising its generations saying, "Knowledge is currency." Corporations are raising themselves saying, "Knowledge is currency, and we're gonna collect it all." And the people are not being told that. Do you get that from watching My Super Sweet 16 or reality TV, that they're trying to tell the masses that it's about knowledge? No. You can Google the words "Sri Lanka" and it doesn't come up that all these people have been murdered or bombed, it's pages of: "Come to Sri Lanka on vacation, there are beautiful beaches." You're not gonna get the truth 'til you hit like page 56, you know what I mean? When Ikhyd goes on the Internet and taps in some words, he's gonna get exactly what they want him to get."
[From Complex Magazine]
I know what point she's trying to make – about media and corporations and who controls the news, et cetera. And Google does do some sketchy sh-t (and I say that knowing that we have Google ads – MY BAD GOOGLE GODS). But to call Google "the most powerful corporation in the world"? How limited is her scope? That's kind of the point of the NYT piece too – Hirschberg quotes Ahilan Kadirgamar, the spokesperson for the Sri Lanka Democracy Forum, at length and his point seems to be overwhelmingly that M.I.A. is out-of-touch and lacking in a wide-ranging comprehension of the vastness of Sri Lankan politics specifically and international politics in general. At one point he says: "People in exile tend to be more nationalistic… And Maya took a very simplistic explanation of the problems between Sri Lanka's Sinhalese government and the Tamils. It's very unfair when you condemn one side of this conflict. The Tigers were killing people, and the government was killing people. It was a brutal war, and M.I.A. had a role in putting the Tigers on the map. She doesn't seem to know the complexity of what these groups do." Probably because at this point, she's just the wife/fiancee of a billionaire's son who spends her days drinking wine with reporters from the New York Times?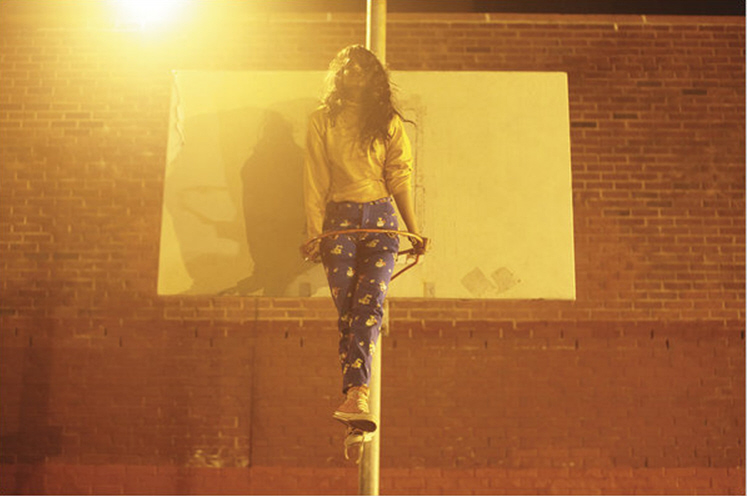 Photos courtesy of The NYT.