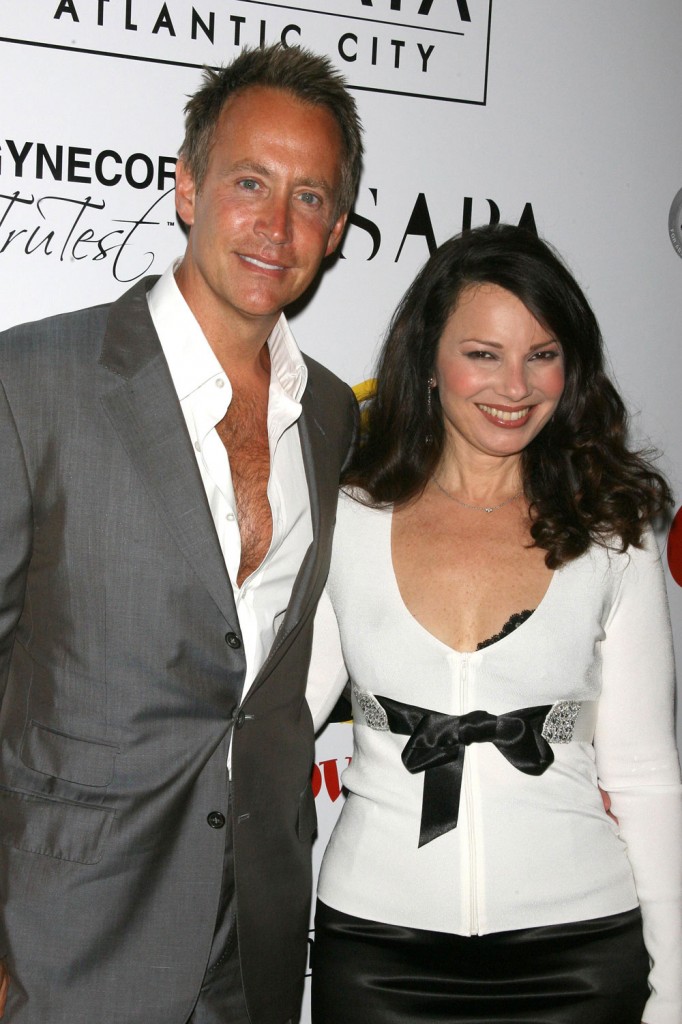 Nasal-voiced wonder Fran Drescher, 52, was married to a man for 21 years who ultimately came out as gay. Fran is best of friends with her ex, Peter Marc Jacobson, a writer/actor who co produced the hit 90s sitcom on which Fran starred, The Nanny. The two were separated for several years before divorcing in 1999. Now Jacobson and Drescher are working on a sitcom together loosely based on their true life experience. It sounds positive and potentially fun, although given their past work it could easily veer into pure cornball territory:
Fran Drescher has never been shy about voicing her support for gay rights: In 2008, she and her former husband co-hosted a cocktail party in LA to benefit an organization that has sought to block California's ban on same-sex marriage. But it turns out that the cause was even closer to the Nanny star's heart than her fans could have guessed — as In Touch can now exclusively reveal, Peter Marc Jacobson, the man to whom Fran, 52, was married for more than two decades, is gay. "Peter and I met when we were 15," Fran tells In Touch. "We were just kids and didn't know who we truly were. We went through a lot together." The couple split for good in 1999, and according to an insider, Peter later came out of the closet to Fran. They continue to collaborate and are still "the best of friends. We love each other dearly," she says. "We have even fixed each other up! I more successfully than him, by the way." They're even working together on a new sitcom based on their relationship. "Peter and I feel so blessed to have met each other and to still have a caring, loving relationship," Fran says. "Love is what we're all about."
[From In Touch Weekly via Huffington Post]
It sounds like these two are still pitching this show and hoping to get some interest in it. They could probably use the money, but I bet they still do pretty well off the residuals for The Nanny. As annoying as that show is, it really appeals to international audiences and is shown in 20 other countries around the world, including Australia, Italy and Russia. I see it dubbed on German TV all the time. Maybe this new show will be a hit for them, although it's hard to imagine that it will be groundbreaking in any way or involve any characters that aren't predictable stereotypes. Hopefully their storytelling ability has matured in the past 10 years.
Fran Drescher and Peter Marc Jacobson are shown in 2007 in the header. She is shown below on 4/2/10. Holy Botox! Credit: WENN.com