Star: Angelina Jolie has done orgies, been "dominated by men & women"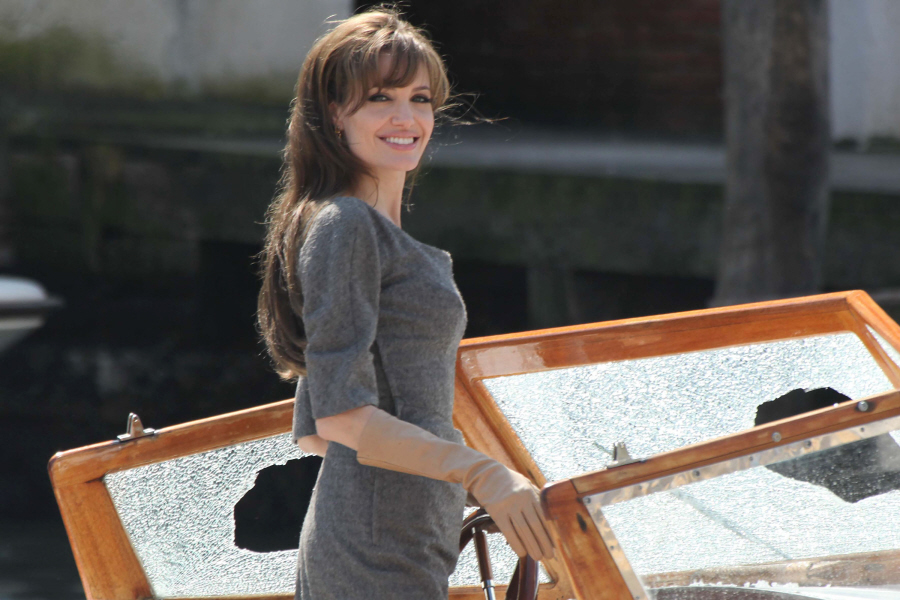 So I finally got a chance to read Star Magazine's full cover story on Angelina's voodoo, and her affairs with everyone from Ralph Fiennes (hot), Lenny Kravitz (meh) and Ethan Hawke (ew). First, let me point out that in Star's print edition, they put up photos of Ralph, Ethan and Lenny, all of them shirtless, side-by-side. It's kind of awesome. All three look like they're fresh from mounting La Jolie. Anyway, here are some additional highlights from the story:
The Ethan Hawke affair in 2003, on the set of Taking Lives: "They hooked up while they were shooting… Angie and Ethan couldn't keep their hands to themselves, and they spent a lot of nights together in their hotel suite… but it didn't last because Ethan was two-timing Angelina."

Angelina had a "conniving plan" to steal Brad: "She always had a crush on Brad. She first fell in love with him when he was in Interview With A Vampire. She told her entourage about this fantasy years before they got together, complaining that Jen was a boring choice for his wife."

Lenny Kravitz Affair: They met in 1990s. "Angie and Lenny would hook up all the time."

She's done orgies too: "She's experienced S&M and orgies… she wanted to be tied up with leather straps and be dominated by men and women, and liked the sex to be rough. It's the forced submission she found exciting, the inability to break free."

Voodoo: "She keeps packets of weird powders made from ground-up herbs and roots close to her body… Brad has always turned a blind eye to her quirks."
[From Star Magazine, print edition]
I like that even Star seems to dismiss the sh-t as "quirks". Meanwhile, The National Enquirer also has a funny story about Brangelina – according to them, Maddox is now completely in love with Johnny Depp (HA!), and Brad was not pleased AT ALL.
Little MADDOX JOLIE-PITT is almost obsessed with JOHNNY DEPP – and daddy BRAD PITT is NOT amused!

Johnny became like a second dad to the 8-year-old son of Brad and Angelina Jolie while filming The Tourist with Angie in Venice, Italy, pals say. And the chummier Maddox got with Johnny, the more Brad stewed, an insider revealed.

What's more, Brad says it's ALL Angie's fault! Maddox was only following his mom's lead – "It was a dream shoot for Angelina, and even more of one for Maddox – because he got to visit his 'Pirate' hero on the set."

"Maddox is going through a pirate phase – he's all about pirate toys, eye patches and stuffed parrots… he likes to talk in a mock pirate voice."

When Maddox met Johnny, he begged Depp to "talk pirates" with him. Angelina encouraged the friendship, but Brad was left steaming.
[From The National Enquirer, print and online editions]
Lastly, we have In Touch's latest story about how Angelina and Brad hate each other. This one seems terribly thrown together, even more so than In Touch's usual hate-fest. According to their source, Angelina picked a fight with Brad in the middle of the party they went to in Malibu last weekend. Angelina "flipped out" because Maddox and Pax were "rough-housing" and Brad pulled Angelina aside and told her she was "overreacting and being ridiculous". After that, "Angelina sulked for the rest of the day… she hates when Brad is undermining her authority." Angelina is now Cartman from South Park.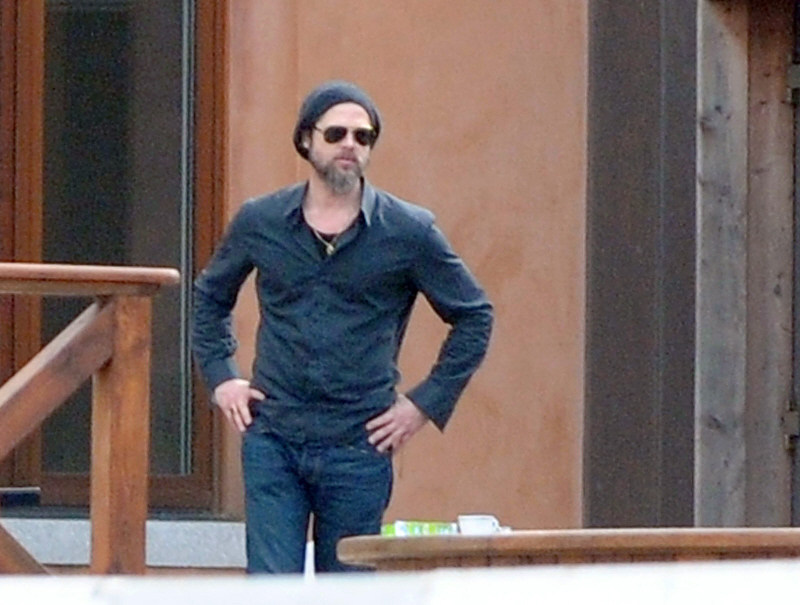 Header: Jolie on April 9, 2010. Brad on April 4. Credit: WENN.
Written by Kaiser

Posted in Angelina Jolie, Brad Pitt, Johnny Depp, Maddox Jolie-Pitt

- Zach Galifianakis is awesome [Buzzfeed]
- Prince at the Billboard Music Awards [D-Listed]
- Bieber's Billboard look [Go Fug Yourself]
- Married to Medicine recap [Reality Tea]
- Celebrity first marriages [Pajiba]
- The last Mad Men baffled a lot of people [Lainey]
- Karolina Kurkova's crazy hot dress [Moe Jackson]
- Jennifer Garner on set [Popsugar]
- Kitten vs. Lizard [CDAN]
- Doetzen Kroes' great butt [Celebslam]
- Shameless star Jeremy Allen White [OMG Blog]
- RIP Ray Manzarek [Bossip]
76 Responses to "Star: Angelina Jolie has done orgies, been "dominated by men & women""