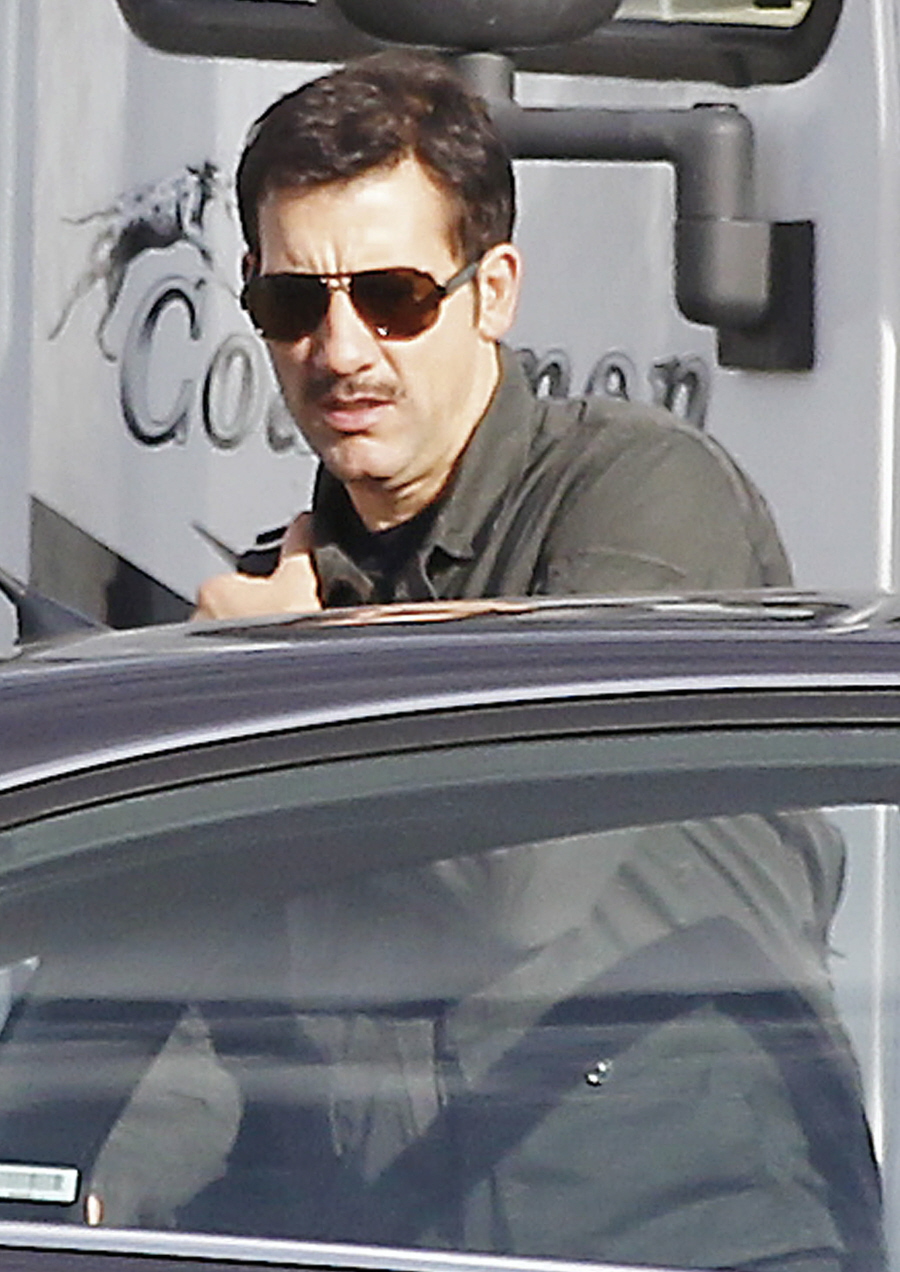 It's weird how one little line of fuzz is the difference between "hot sexy rough fantasy with a delicious accent" and "ew, gross, 1970s budget porn star". Such is Clive Owen's fate. To be fair to him, this facial hair monstrosity is for a movie, The Killer Elite, which he is filming in Australia right now. The film also stars Jason Statham (yum) and Robert DeNiro (yum – yeah, I said it). Clive is playing "he will play the leader of a vigilante group fighting to protect the families of SAS agents…[Ed. Note: … with a porno mustache]." So Clive isn't even the lead! Damn it. F-cking character work best supporting mustache bullsh-t.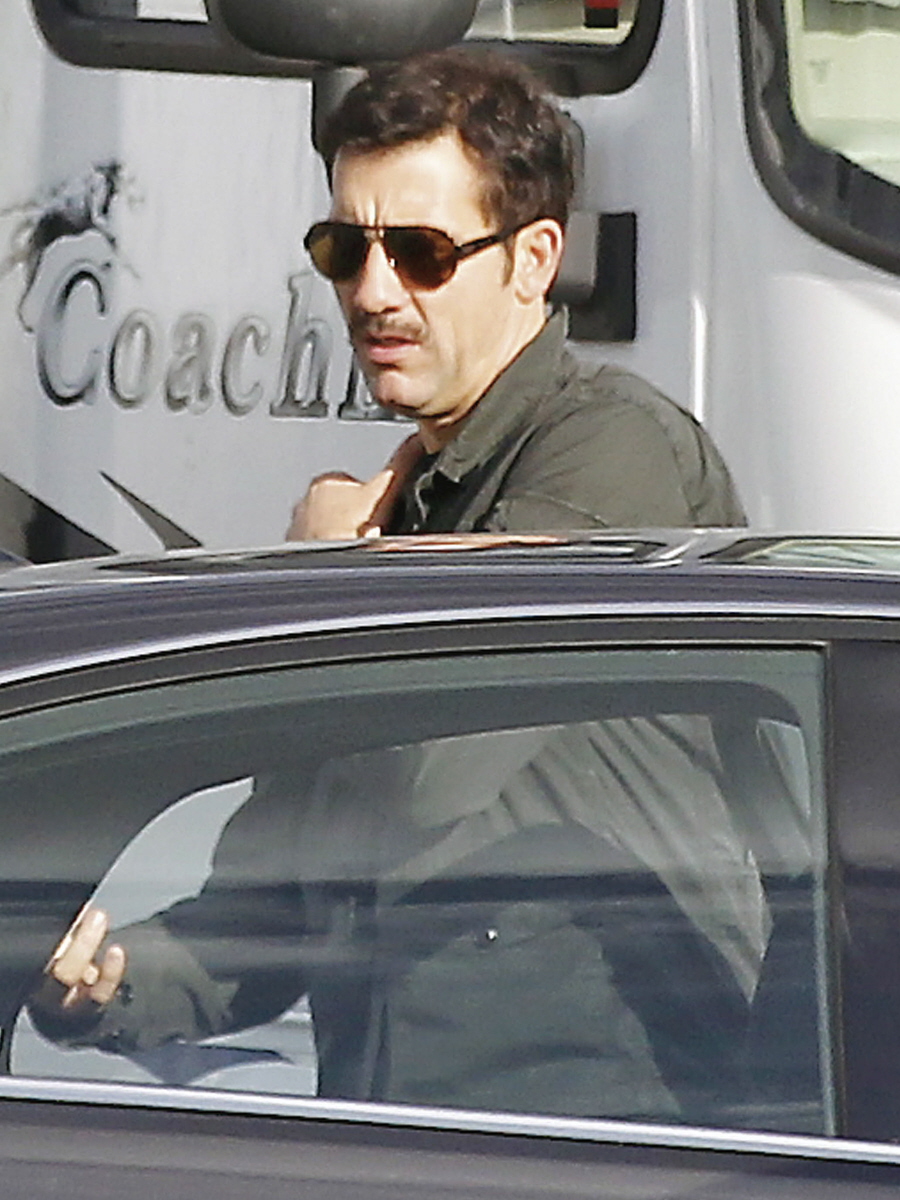 And that's about it. There's no Clive Owen gossip kicking around. No scandals, no affairs, no hidden love children (thus far). He keeps his sh-t tight. The mustache is the only hint of scandal, and it's only a scandal in my mind just because he's so pretty and manly, and I hate that I feel nothing for him with pornstache. Would I still hit it? Would I ride that fug pornstache into the sunset? Eh. If the mustache was standing right in front of me, and I could hear It speak, and I could see Its beautiful green-hazel eyes, yes, I probably would ride the 'stache. But I wouldn't put my mouth on it.
F-ck, maybe I would. Damn it!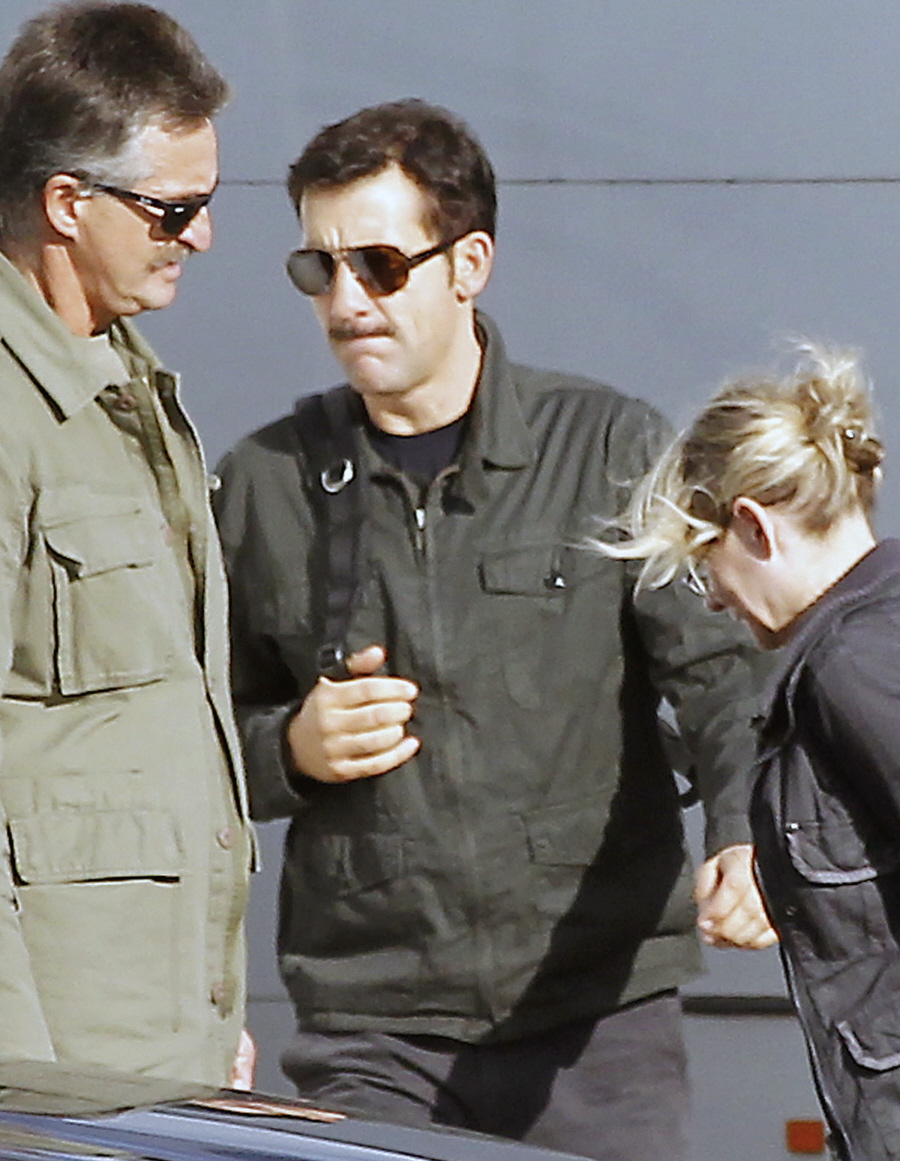 Clive Owen in Australia on June 15, 2010. Credit: Fame.