For the five people who actually care, the last bachelor, Jake Pavelka, and his would-be bride, Vienna Girardi, have predictably broken up. There were rumors of trouble in this showbusiness pairing from the start. Jake's ex girlfriend spoke out to say that he told her he loved her well after proposing to Vienna and the show, and we heard that Vienna was only scheming to land Jake to get famous. Vienna has a troubled background including a failed marriage to an Iraq veteran who claims she slept with his best friend and stole all his money to pay for a boob job while he was deployed overseas. She was also reportedly planning more plastic surgery in a futile attempt to get famous "like Heidi Montag." Well Vienna has earned some more headlines with this breakup, but she better plan something fast if she wants to prolong the public's very mild to nonexistent interest in her.
Bachelor Jake Pavelka and fiancee Vienna Girardi have called it quits, a rep for the couple tells UsMagazine.com.

"Jake and Vienna have split and appreciate the respect for their privacy at this time," the rep tells Us.

Pavelka, 32, surprised fans on The Bachelor last season when he chose Girardi , 24, who often clashed with the other women, over contestant Tenley Molzahn. On the finale, he claimed he was in love with both Molzahn and Girardi, but ended up popping the question to Girardi because he felt more of a spark with her.

Shortly after his decision, he told Ellen DeGeneres he was also impressed by Girardi's "values and spirituality and different things like that … I just realized, 'Wow, we really line up.'"

"We make each other glow inside and out," Girardi, an ex-Hooters waitress, also gushed to Extra.

The news comes as a surprise as the two seemed tighter than ever: During Pavelka's recent stint on Dancing With the Stars, Girardi was often in the audience rooting him on.

"Chelsie [Hightower, his partner] has been great," he told Us of his final dance on the show's finale. "I really enjoyed it, but dancing with my beautiful fiancee really was special."

Earlier this month, they even took a trip to Disneyland, where Pavelka said he would be happy to wed Girardi in the "land of happies!"

Even though she told E! News they wouldn't wed "for a few years," they were already talking babies as of this past March.

"We want five kids," he said in the E! interview.

No word if she'll be giving back the $50,000, 3-carat ring by Neil Lane she received from Pavelka on the show.
[From US Weekly]
Jake prolonged his 15 minutes with a decent showing on Dancing With The Stars this year, but I have a feeling that unless he hooks up with a minor starlet, gets a DUI or is arrested we won't be hearing about him for some time. The Frisky reports that Vienna was seen flirting with a TV actor I've never heard of called Gregory Michael from Greek. If she wants to land another D-Lister she better put on her game face while she's still able to get access to events. Barring that, she can always chose the Heidi Montag route to fame with a new face. I bet it will take her 6 weeks before she's showing off her plastic surgery in one of the secondary rags like In Touch or Life & Style. It looks like she's already had a nose job recently.
Vienna 3/22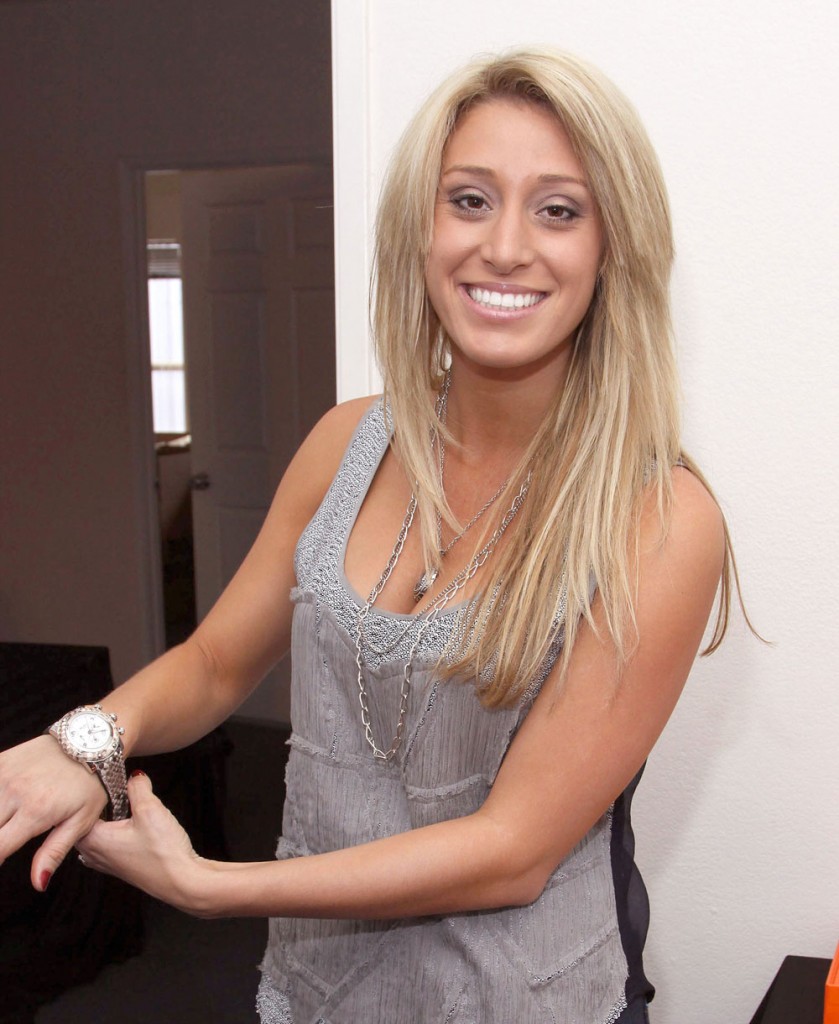 Vienna 5/19