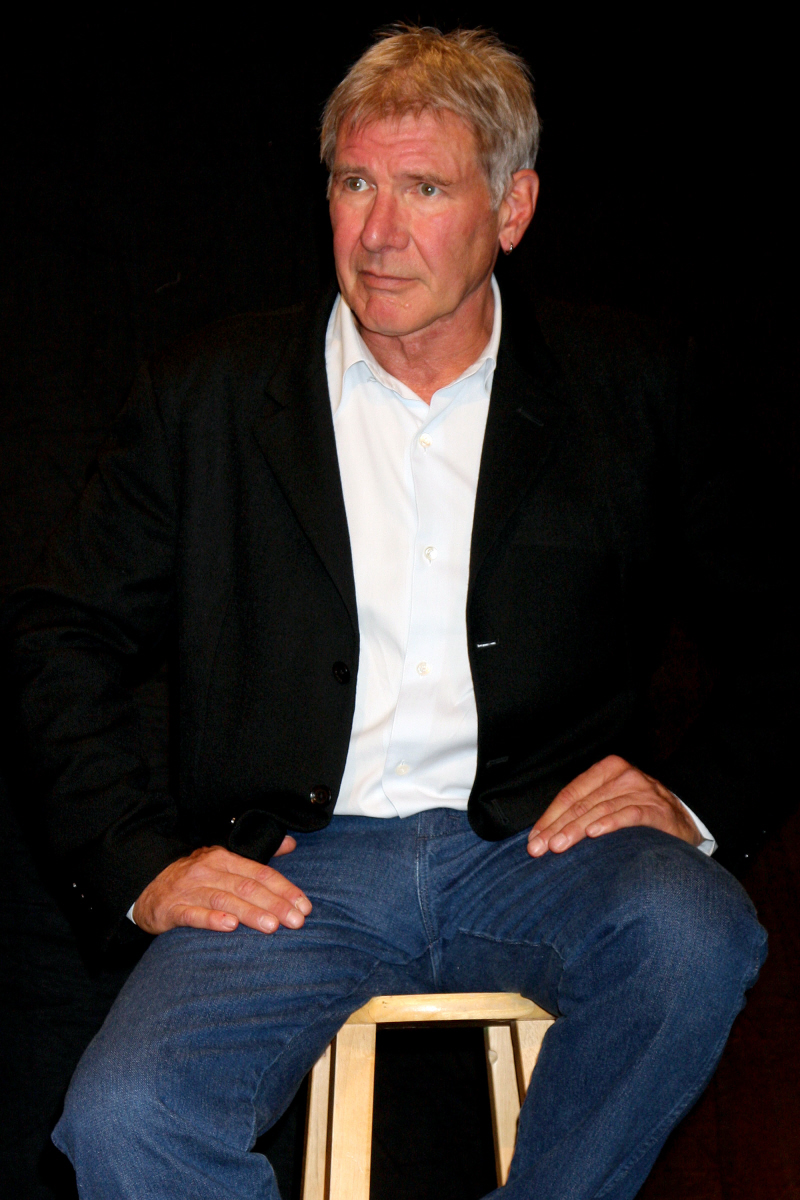 Last week, Harrison Ford and Calista Flockhart got married in Santa Fe, New Mexico, at the governor's mansion. In fact, the ceremony was presided over by New Mexico's chief justice, and NM governor Bill Richardson hosted some kind of reception for them. All in all, it had the potential to be a very swanky affair. Not so much, as it turns out. People Magazine says that Harrison was wearing Wrangler jeans for the ceremony. Calista wore a sundress.
Who needs an Armani tux? When Harrison Ford married longtime girlfriend Calista Flockhart on June 15, the movie star opted to tie the knot in more offbeat designer duds: Wrangler jeans.

Completing the laid-back approach to their surprise Santa Fe, New Mexico, nuptials, Flockhart donned a casual white sundress for the outdoor ceremony on the grounds of Gov. Bill Richardson's hilltop mansion.

Flockhart's son, Liam, 9, served as ring bearer as the couple exchanged bands and simple vows. Looking on were Gov. Richardson, who performed the simple ceremony; his wife, Barbara; the governor's official counsel; and New Mexico's chief justice, Charles W. Daniels, who officially pronounced Ford, 67, and Flockhart, 45, husband and wife.

The intimate, no-frills wedding underscored what those close to them have long known: Ford and Flockhart are in it for the long haul.

"They're both honest in their approach to life and to each other," says Bernie Pollack, a Ford pal and his longtime go-to costume designer. "This [marriage] will only enhance what they already had."

Ford, who is in New Mexico shooting the action-fantasy Cowboys & Aliens, had a day off from work for his wedding, but was back on-set a few days later.
[From People]
Personally, I think it's tacky to wear jeans only because it was at the governor's mansion. If they were getting married on some beach somewhere, sure, wear jeans or a sundress, that's fine. But the location of the ceremony seemed to demand something a bit more formal. I would even have gone for khakis. Some stone-washed chinos perhaps. In any case, now that I know jeans are allowed, I plan to get married in sweatpants. What? They're comfortable!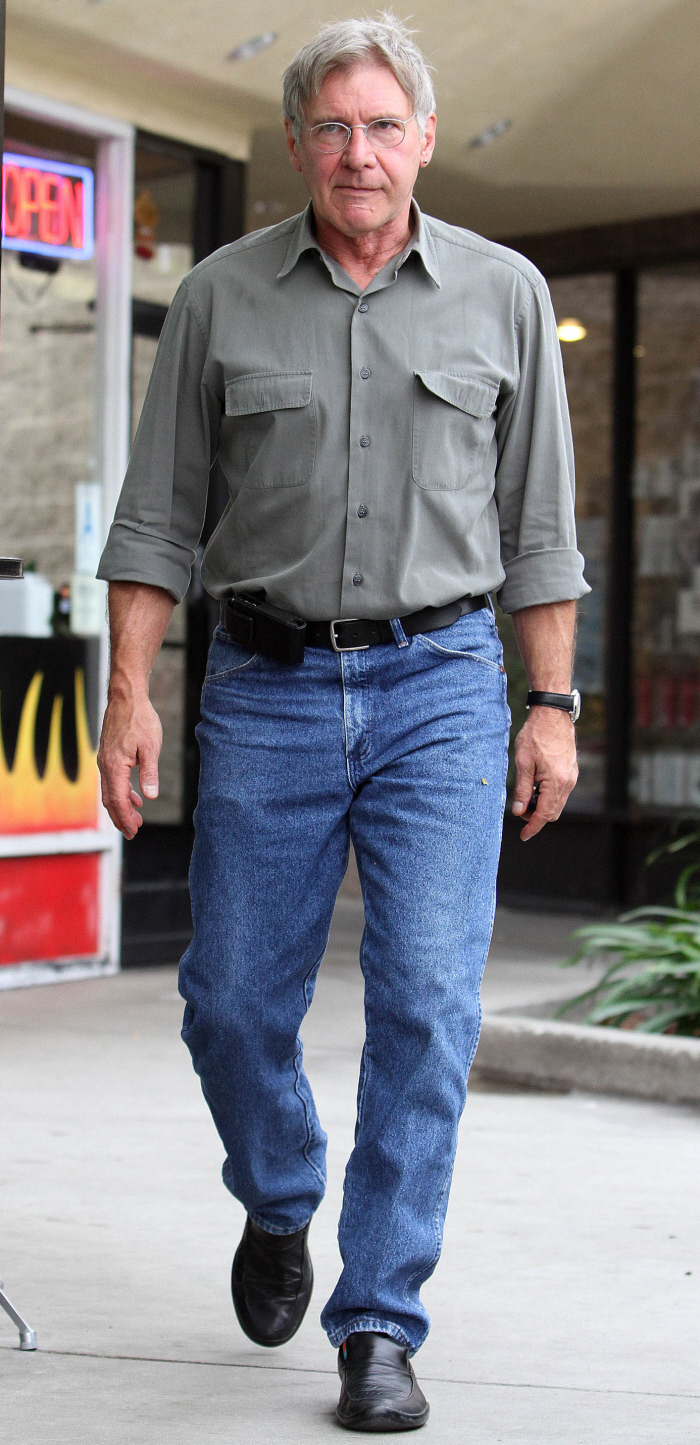 Harrison Ford in jeans on December 22, 2009 & September 29, 2009 Credit: WENN.