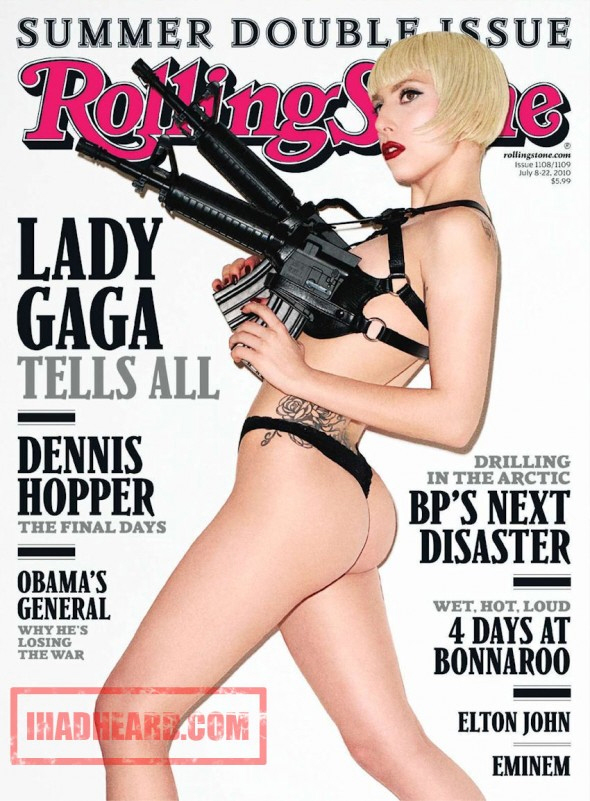 Lady Gaga is a lucky bitch. Her new appearance on Rolling Stone will likely be one of the biggest-selling magazines of the year. Unfortunately for Gaga, that has more to do with Gen. Stanley McChrystal's bitchy, unprofessional, immature tell-all interview in the same issue – that's the one that got him fired (full piece here, it's totally worth a read). But still, no one puts Gaga in the corner, and she's really bringing the crazy for this piece. We already had the early excerpt from Gaga's piece, where she talked about Michael Jackson and whatever. But the new excerpt is all about Gaga's Illuminati dreams.
Lady Gaga has been accused by some as having ties to the Illuminati. The pop star reveals a bizarre dream she had that even has her believing the rumors.

"I have this recurring dream sometimes where there's a phantom in my home," Gaga tells Rolling Stone. "And he takes me into a room, and there's a blond girl with ropes tied to all four of her limbs. And she's got my shoes on from the Grammys. Go figure—pyscho. And the ropes are pulling her apart."

But it gets even stranger. "I never see her get pulled apart, but I just watch her whimper, and then the phantom says to me, 'If you want me to stop hurting her and if you want your family to be OK, you will cut your wrist.' And I think that he has his own, like, crazy wrist-cutting device. And he has this honey in, like, Tupperware, and it looks like sweet-and-sour sauce with a lot of MSG from New York. Just bizarre. And he wants me to pour the honey into the wound, and then put cream over it and a gauze."

Gaga was confused by her dream and turned to other sources to find out its meaning. "So I looked up the dream, and I couldn't find anything about it anywhere. And my mother goes, 'Isn't that an Illuminati ritual?' And I was like, 'Oh, my God!'"

She even consulted her good friend and mentor Deepak Chopra about past dreams. "The devil's trying to take me, Deepak. I'm a good girl!" she told the spiritual leader, who eased her fears.

But she admits her nightmares inspire her eccentric stage shows. "I do have morbid dreams. But I put them in the show. A lot of the work I do is an exorcism for the fans but also for myself."
[From Rap-Up]
Yes, I know Gaga is trying too hard. Yes, I roll my eyes at this sh-t too. But I still like her. Plus, there's always a chance that she's genuinely crazy, that all of this is not an affectation. We'll see. CB and I have a little side-wager about when and if a major Gaga breakdown will occur. CB thinks it's happening very soon. I think Gaga has another six months to a year of this stuff.
One last piece of Gaga news – Page Six had this weird story about Gaga partying in NYC Monday night, and how her dad called in to ask the staff to bring his little Gaga a $700 bottle of champagne. Page Six's source said: "The staff at first didn't believe it was Gaga's dad. They asked for his credit-card number three times and Googled him before they took his order." The source also said it was a good thing Gaga's daddy wasn't there, because she was wearing, "a transparent jumpsuit with a few carefully placed sequins over her nipples and private parts." You laugh, but Christina Aguilera is going to be wearing the same thing in six months!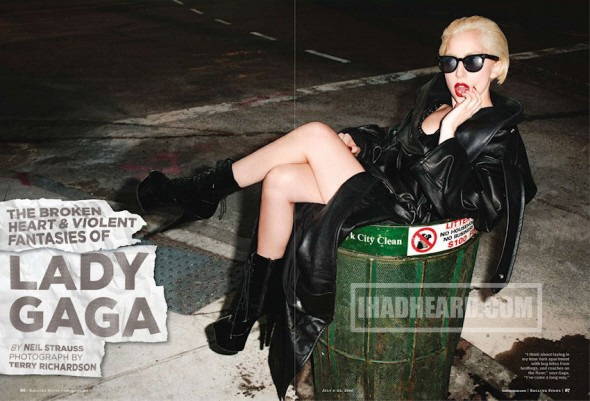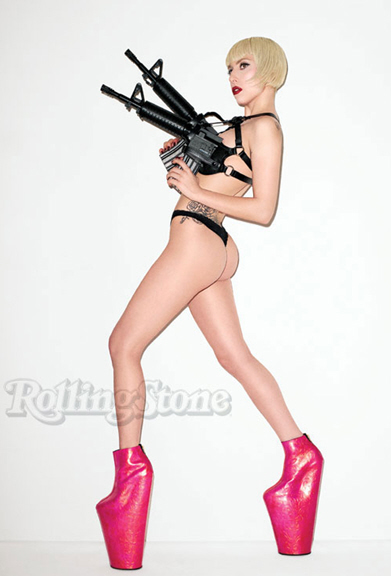 Photos courtesy of I Had Heard.