One of my favorite things about Jennifer Aniston is that she's an unapologetic animal lover. She loves her puppies, and you can tell she totally spoils her dogs, and probably even prefers animals to people. I can relate to that – I prefer my dog to most people too, at least I do when he's not being a B-A-D D-O-G. Why do I even spell it out? I call him "Bad Dog" so often, he thinks it's his name, and he always comes to me right away, wagging his tail, when I ask him "Why are you such a bad dog?"
Anyhoodle, Us Weekly's big headline for this story was "Jennifer Aniston Adopts – Another Puppy". The unspoken: "Not a Baby". Eh. They go on to say that Jennifer rescued a cokapoo from a pet rescue "boutique". Only in Hollywood.
Jennifer Aniston has just become a mommy again — to a puppy!

A source tells UsMagazine.com that Aniston, 41, recently adopted a cockapoo rescue puppy from Saving Spot!, a Dog Rescue non-profit based out of Los Angeles pet boutique Spot!

The single actress decided to open her home to the pooch "because she fell in love with her acting coach's dog" adopted from a West Hollywood rescue, the source explains. A rep for Aniston could not be reached for comment by UsMagazine.com.

The cockapoo cutie won't be the first canine in the Marley and Me star's life: Aniston is also mother to Norman, a 15-year-old corgi-terrier mix, and Dolly, a 4-year-old white shepherd.
[From Us Weekly]
Her white German shepherd (Dolly) is the bomb, that dog is so f-cking cute. Cockapoos are very trendy, right? Or they were a few years ago? They're the designer dogs who were bred for dog lovers with allergies. They're not a purebred, though, they're a mix of Cocker Spaniel (Oprah's favorite) and Poodle breeds. Oh, Jessica Simpson's dog (the one eaten by coyotes) was a Cockapoo. Aw, puppies! Here are some random photos I found of Cockapoos, courtesy of Google Images (more images here!):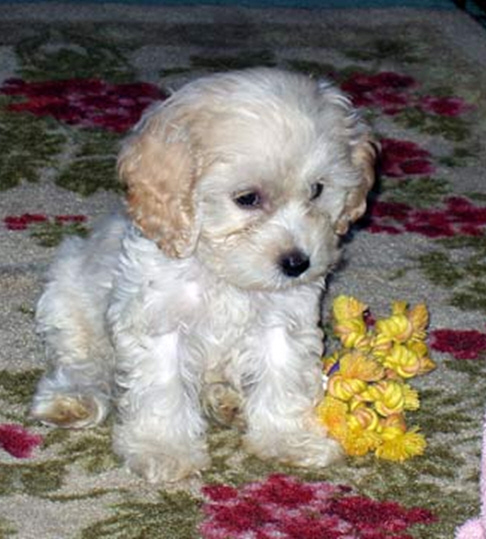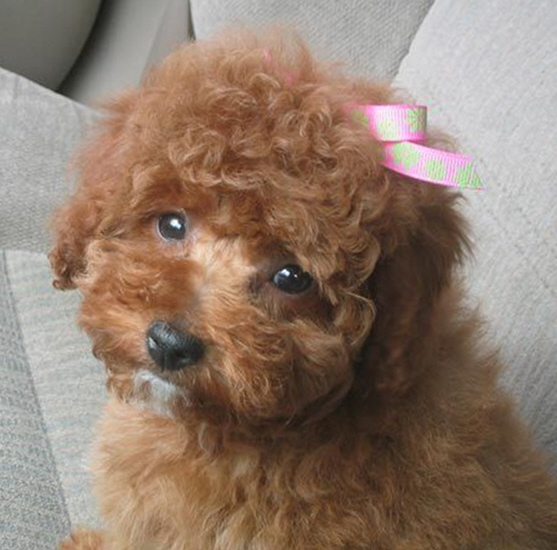 UPDATE: Apparently, Jen's rep denied this story to Just Jared, but everyone else is still running it. I have no idea.
Here are some photos of Jennifer with her own dog Norman, plus some stunt puppies she's worked with in films: