It was either last year or the year before, Lara Flynn Boyle did a guest spot on Law & Order. She and her married lover had conspired to kill one of his friends and steal a bunch of money, and they got her in the end. I mention this because it took me most of the episode to realize that the actress was actually Lara Flynn Boyle. She was so utterly unrecognizable, it was crazy. Remember the old Lara? The one that f-cked Jack Nicholson for years and wore a ballerina tutu to the Golden Globes? The one that used to get criticized for being too thin? Yeah. Look at her now.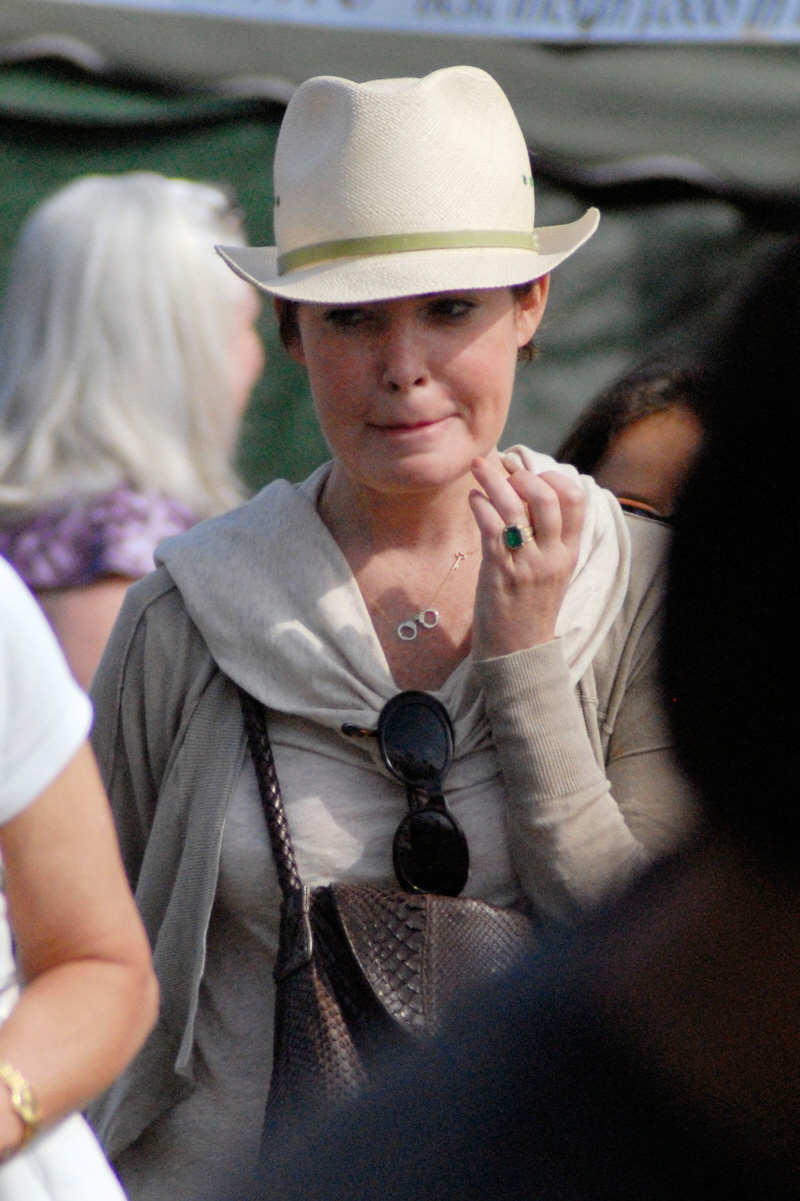 Now, before you say, "Oh she just gained some weight" or "She just filled out." JUST NO. No, this is not just weight gain, although that is part of it, and on that point, I'm glad that she did gain some weight. Her body looks healthy, actually. But she has completely jacked her face to the point of puffy immobility throughout the years. Just watching her trying to move her mouth in these photos is causing me pain. Oh, Lara. Why?!? And as Lainey asks, "How Does This Happen?"
Update by Celebitchy: As many of you have pointed out, Boyle's puffy face may be caused by steroids like Prednisone used to treat an undisclosed medical condition. She's probably had her lips plumped too but there's probably a non-surgical medical reason why her face looks like this, as she's been puffy like this for over two years.
Here are some older photos, just for comparison: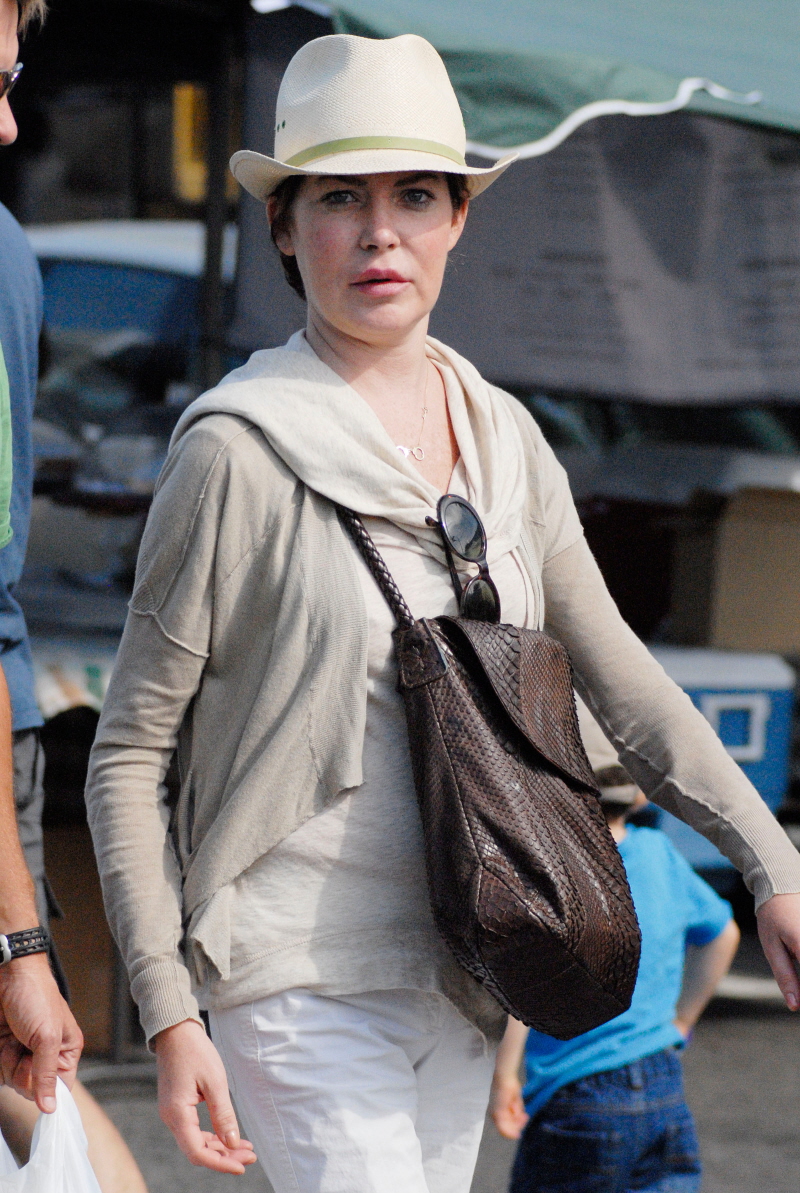 Lara Flynn Boyle on August 1, 2010. Credit: Fame.