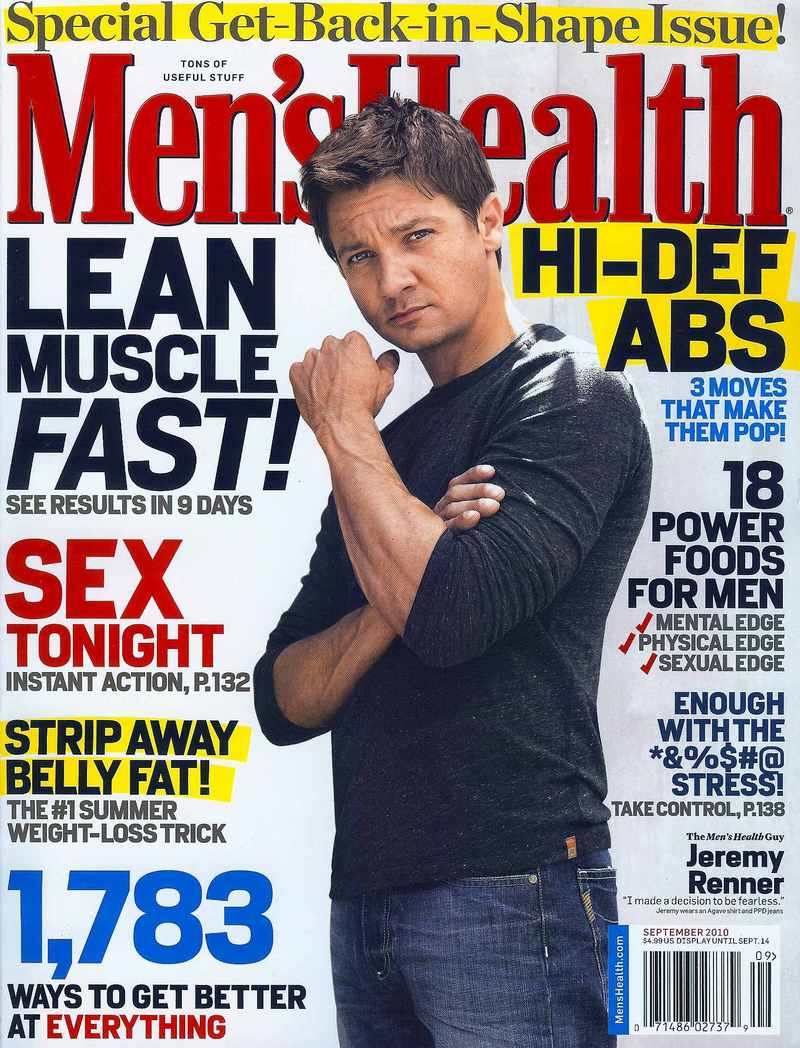 Try and tell me that this little pocket lover isn't the cutest thing you've ever seen. Look at Jeremy Renner! Oh, such a cutie. He's on the September cover of Men's Health Magazine to promote his supporting role in The Town, which is probably the one film I'm most excited about seeing this fall. The Town was directed by (and stars) Ben Affleck, and Renner and Jon Hamm are also in it! It's a hot guy buffet. There's gunplay too! Mm…
Anyway, I digress. Renner, Men's Health, cutie, adorable. In the interview excerpts, he talks about he's not interested in being "tabloid". Then maybe he shouldn't have boned Jessica Simpson? I mean, I don't fault him for that move or anything, but her public career at this point is just being in the tabloids.
Academy Award nominee Jeremy Renner has really taken off in Hollywood. The handsome "Hurt Locker" star is on the cover of the new Men's Health and shares how he started his acting career on stage with "nineteen years of emotional repression" pouring out of him, which led to his emotional and powerful turn in 2010's Best Picture. Later this year he can be seen in Ben Affleck's next directorial effort, "The Town."

But, aside from acting, Jeremy just wants to stay true to himself. "My plan isn't to be able to do what I want to do when I want to do it, and not because I have to," he told the mag. "I call it my 'pull-chute' plan. That's a military thing, you know … time to pull chute, like, time to kind of float and enjoy the view."

He'd rather just not be in tabloids and chooses to be fearless and live for himself instead.

"I don't need some tabloid running off with something just because I got drunk some night and showed my ass to the bartender," he said. "I made a very conscious decision to be fearless, to live a life of fear-freeness. I decided to do something every day I was afraid of."

Like? "I swam with sharks," he recalled of a scuba trip off California's southern coast. "I was terrified of sharks and I'm still terrified of sharks, but at least I was taking action—and not being squelched by something I don't know about."

In addition, he says "sometimes I just kind of want to have fun and be unconscious for a while."
[From Men's Health, excerpts courtesy of MTV]
Jeremy kind of sounds like a cool boyfriend, for me at least. He likes to go swimming, he likes to get naked in bars and he likes to be unconscious. We're peas in a pod! Ah, my little pocket boyfriend. Plus, I'm not that tall, so maybe if I got him so lifts, he could tower over me. He might like that. Or maybe he'll just stick to maybe-boning Charlize Theron?
Here's the trailer for The Town again. Jesus, this looks so GOOD.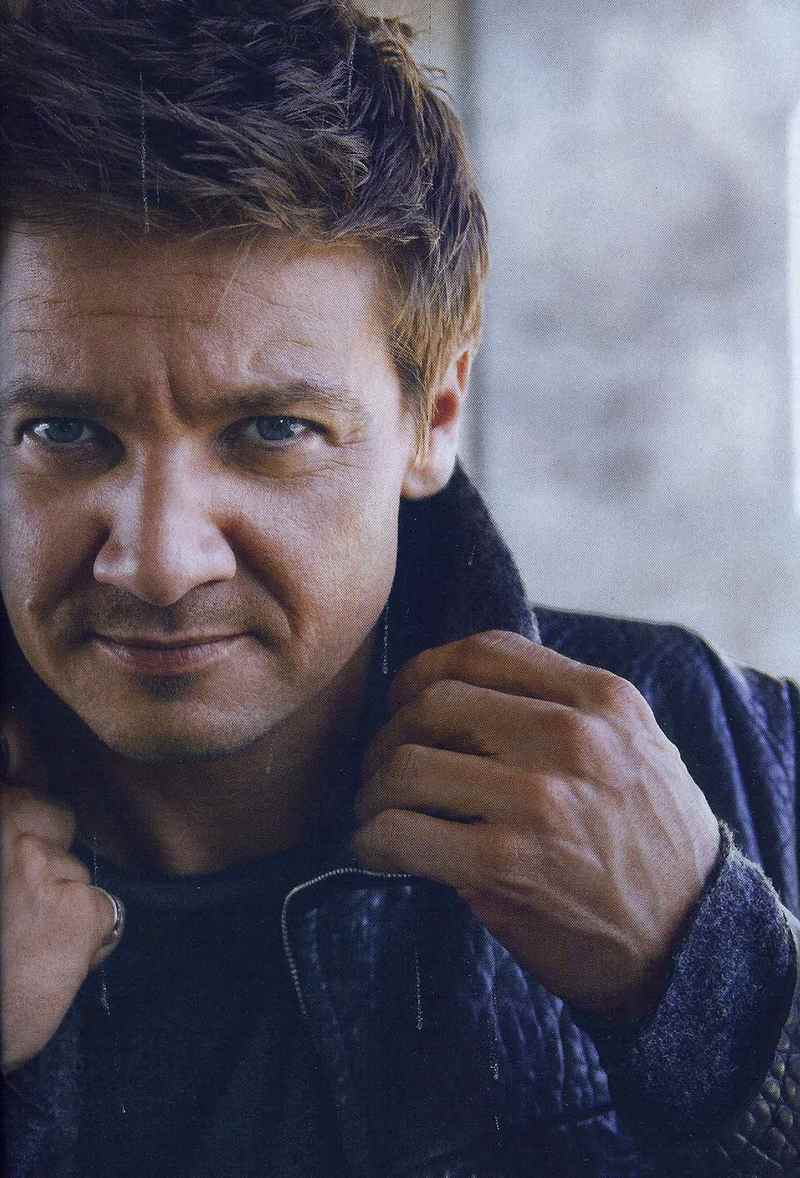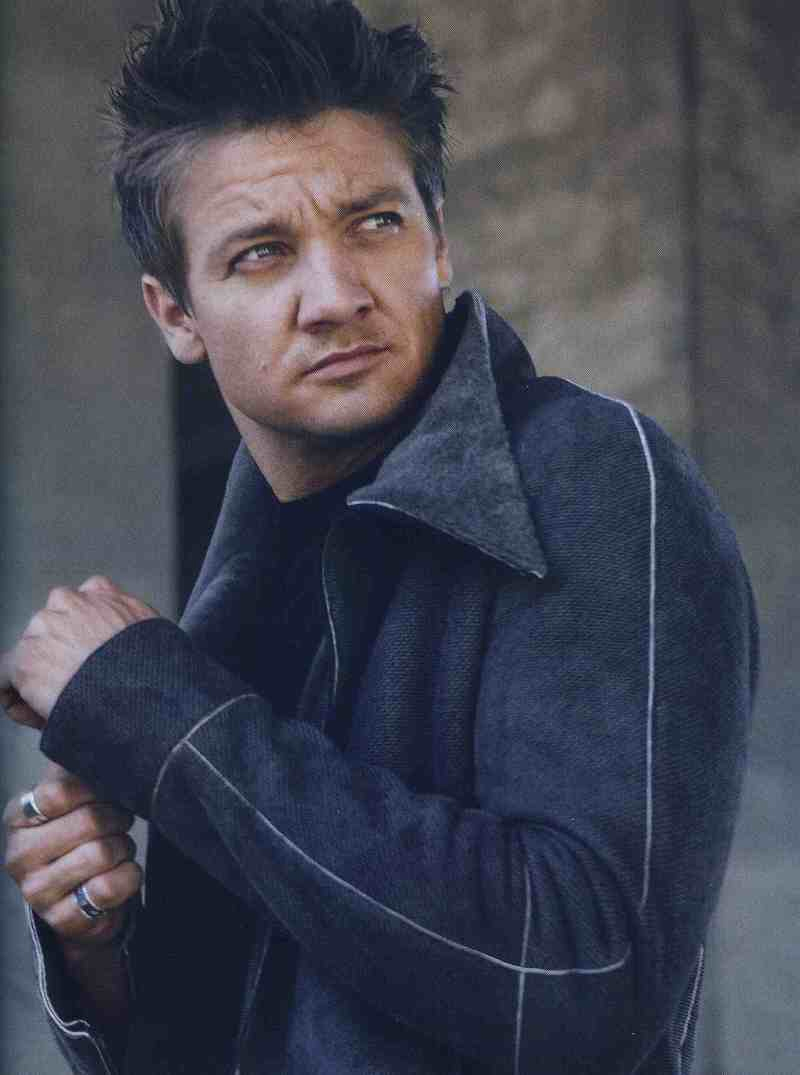 Men's Health photos/scans courtesy of A Socialite Life.