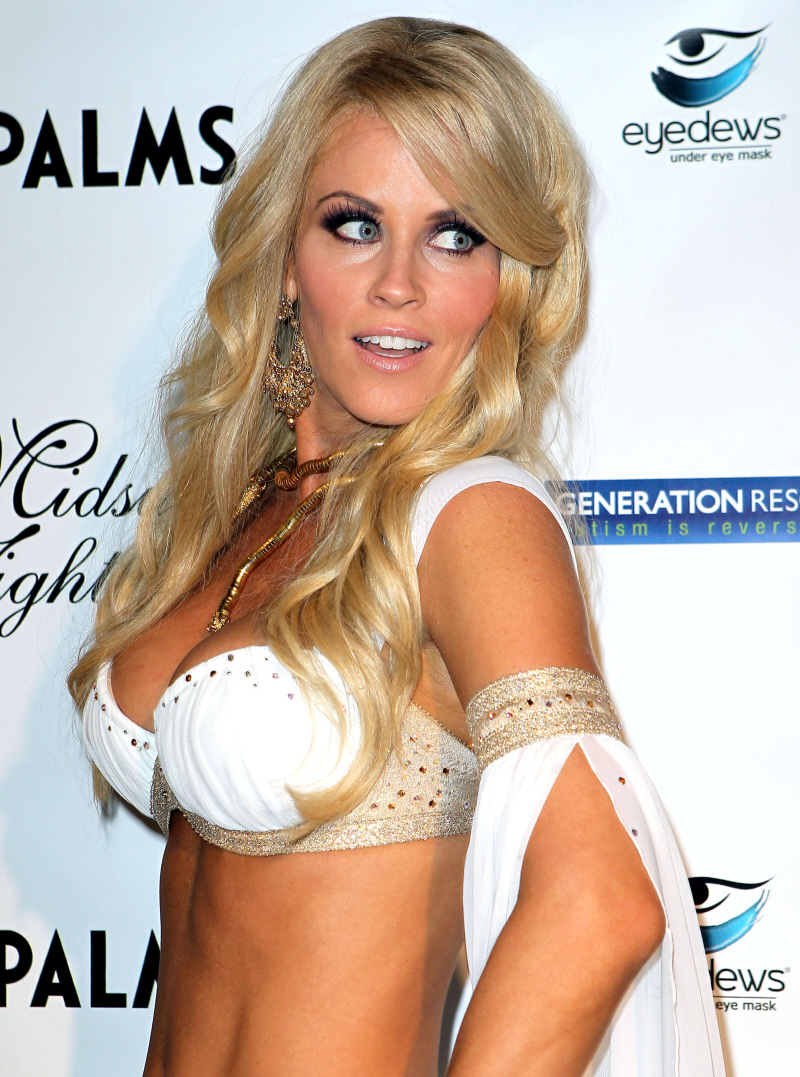 I still cannot get over how jacked Jenny McCarthy looks in these photos. When I first saw them, I thought it was my imagination, like "Oh, it's just because her hair is weird" or "maybe it's just a little Botox" – but she really looked crazy at this Las Vegas event. It's made me wonder, actually. Remember when Jenny and Jim Carrey split up this past April, and a week later every tabloid was saying that it was because Jim went off his meds? Now I just think that Jenny might be the crazy one, honestly. If she steps out of the house thinking she looks awesome like this, she might have some problems. And to go along with her jacked face, she also has a winning, suspiciously positive attitude:
After parting ways with Jim Carrey four months ago, Jenny McCarthy says she's still single — and loving it!

"I'm enjoying it tremendously!" McCarthy, 37, told UsMagazine.com of single life at Saturday's 4th Annual Midsummer Night's Dream at Palms Pool & Bungalows in Las Vegas.

Her proof: "Look at me in this outfit," she said of her super-skimpy, cleavage-bearing outfit. "Would I not be hitting this? Come on."

She added of the daring look: "I have one more year to pull off an outfit like this, so I better hit it while it's hot."

As her L.A. house undergoes renovations, McCarthy moved to Sin City from Los Angeles about a month ago with Evan, her 8-year-old son with ex-husband John Asher. "I really love it," she says of the Nevada gambling capitol. "I was never really a fan of Los Angeles. Coming out [to Las Vegas] believe it or not, I feel more peaceful."

How does she entertain her little boy in the city? "Evan has seen every single show and he's gone to every casino, every arcade," she said. "There really is only so much you can do with a kid."
[From Us Weekly]
Holy crap, she's only 37 years old? I thought she was… much older. She really was older, wasn't she? She shaved her age down at some point, I'm sure. Let me do a little research… no, apparently she's turning "38" in November. Hmpf. Maybe I was confused because of the Botox? I swear to God, ladies, nothing ages you faster than Botox. Instead of just having some laugh lines and wrinkles, suddenly your 'Toxed face looks like the puffy, waxy, jacked version of your old face.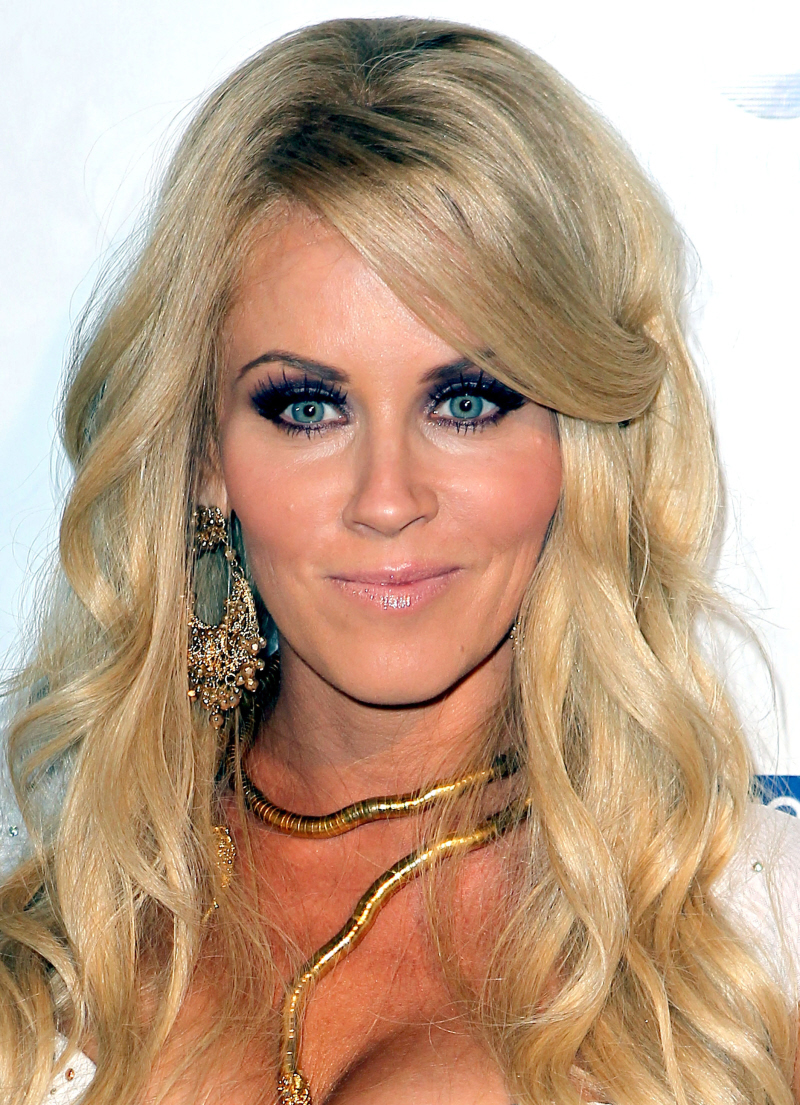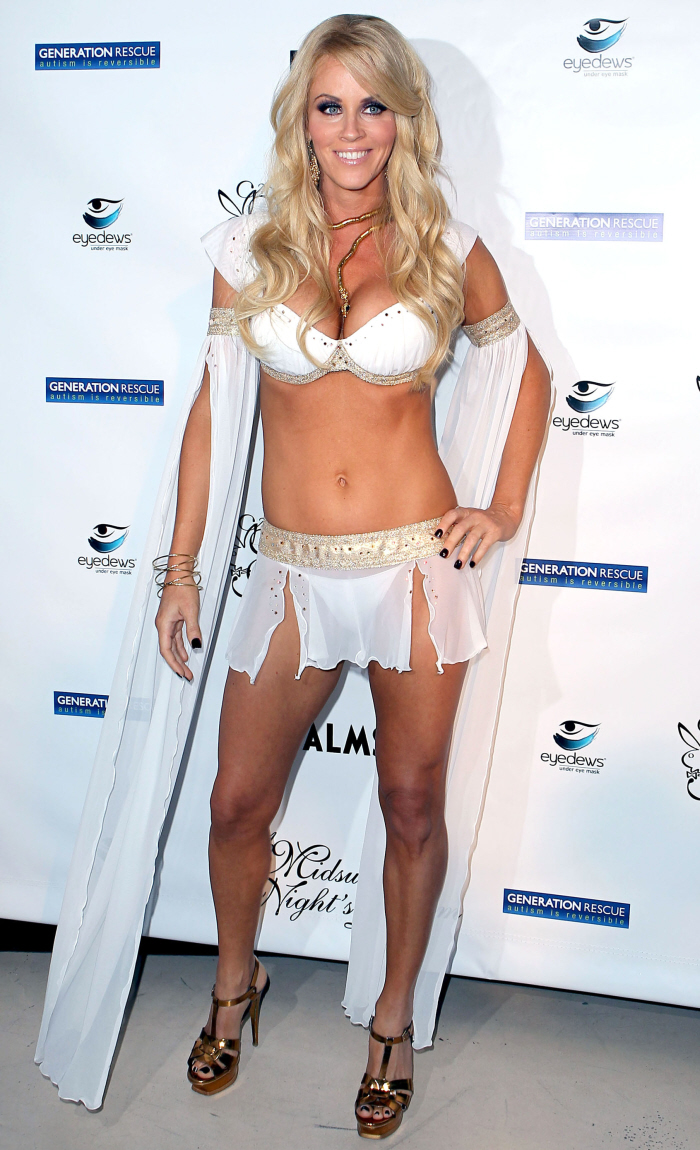 Jenny in Las Vegas on August 14, 2010. Credit: WENN.