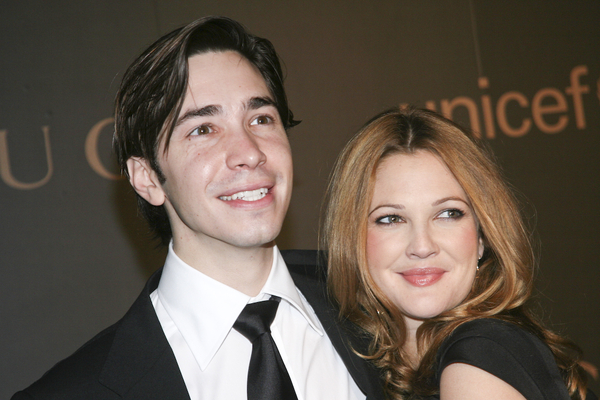 When Drew Barrymore and Justin Long, that guy from the AppleMac ads, were in Mexico for Drew's birthday in February Drew reportedly asked about possible wedding locations.
The '50 First Dates' actress reportedly looked at possible wedding venues while enjoying a recent holiday at Mexico's Casa Magna hotel, on Tulum Beach.

Justin, 29, organised the romantic getaway as a 33rd birthday present for Drew, who reached the age on February 22.

A source is quoted on the Daily Mail website as saying: "Justin booked a cleanse package for her and they spent time having massages and doing yoga.

"The retreat hosts intimate weddings and Drew enquired how much it would cost for a private ceremony in the summer."

The couple started dating after meeting on the set of 'He's Just Not That Into You', and have been virtually inseparable ever since.
This isn't really a concrete prediction of marriage, since Drew could have been asking for a friend, and the summer wedding could be in any year, not necessarily 2008.
Drew has been married twice before. Her first marriage, with Welsh bartender Jeremy Thomas, lasted just 39 days. Her second marriage, to comedian Tom Green, lasted three months. Hopefully third time's a charm for Drew, who has had a steady relationship history in recent years. Her last relationship with Fabrizio Moretti ended in early 2007 after almost five years together.
When Justin was asked during a gushing interview on Oprah about what attracts him to Drew, he replied "She smells great… (and) she's the most compassionate person I've ever met."
Note by Celebitchy: We reported on Monday that Justin was supposedly busted at a club making out with another woman, so it seemed like either these two have cooled it lately or that they've already broken up. Then Drew and Justin were spotted out over the weekend twice – hiking and going to the movies. They're probably doing fine, and if that other story was true they've patched it up.
Since this story originated in The Daily Mail, it's probably either not true or based on a simple question Drew asked while down in Mexico about the weddings held at their resort. She could be hasty a third time and jump into marriage, and she's certainly thrown herself into this relationship, but hopefully they'll take their time with making such a huge commitment.
Update: Hollywood.tv had this video of Drew and Justin kissing while out to eat, and says that the National Enquirer reports that they're planning to marry in the Caribbean.
Drew Barrymore and Justin Long are shown at the Raising Malawai event on 2/6/08, thanks to PRPhotos.