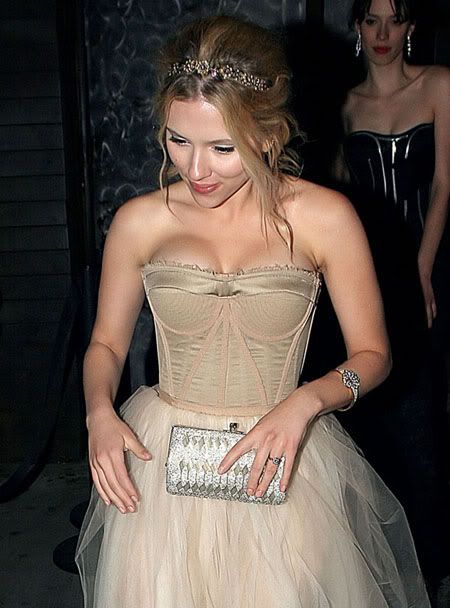 Scarlet Johansson proudly showed off her new engagement ring at the Costume Institute Gala last night in NY. She wore an linen-colored Dolce and Gabanna dress with a tight bodice and tulle skirt. Her hair was up in a messy style accented by a beaded flower headband with loose soft waves falling around her face. She looked incredibly happy and relaxed.
Johansson's ring looks like its a round cut solitaire on a gold band.
Yesterday Johansson's rep confirmed the rumors that she was engaged to her live-in boyfriend, actor Ryan Reynolds. Jaybird observed that it's quite a coincidence that she's due to release her album at the end of the month and just happens to announce her engagement now, but maybe she really wanted to wear the ring out to this special event and couldn't wait.
Thanks to Splash for these photos.