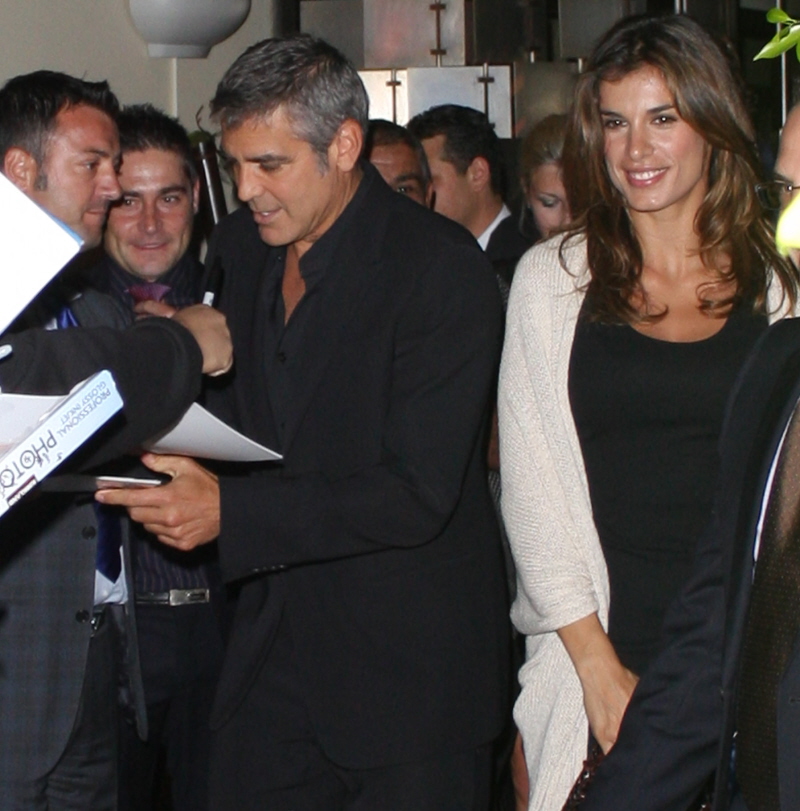 These are some additional photos of George Clooney and Elisabetta Canalis last Thursday. This paparazzi-friendly photo op was pretty much the only "promotion" Clooney did as an actor to promote The American, which came out last Wednesday. He didn't do any big interviews, no magazine profiles, no premieres, no film festivals. It was just some pap photos, an appearance at the Emmys to pick up the Bob Hope Humanitarian Award, and lots of commercials for the film. That's it. And he won the weekend box office! CB and I thought The American was going to tank, and I really though Machete would do much better (it came in second). However, according to Deadline Hollywood, it's not all good news:
1. The American (Focus Features) NEW [2,823 Theaters] Opened Wed
Friday $3.8M, Saturday $4.9M, 3-Day Weekend $13.3M, Est 4-Day Holiday $16.1M, Est Cume $19.2M

This is the way a Clooney picture should be sold from now on. Even though early exits show that attendance was partly driven by the "George Clooney factor", he just can't muster wide domestic appeal even if he is still a big name on the international scene. Focus Features marketed Clooney's The American to his core +35 adult audience as the more cerebral and sophisticated choice that was a counterprogramming alternative to the summer's mindless crap. (Focus did the same with 2005′s The Constant Gardener.) Problem is, moviegoers didn't like what they saw: the CinemaScore was a poor "D-". Focus execs say Control helmer Anton Corbijn's performance exceeded internal projections which undoubtedly it did. But a star of Clooney's status should be able to muster a better 6-day opening than just $16.1M — and didn't.
[From Deadline Hollywood]
I kind of think that an estimated 6-day opening of $19 million with absolutely no exertion is still kind of awesome – it speaks to Clooney's die-hard fan base, and also the wisdom of the adult moviegoer. Of course, there are still questions: why did Clooney not do anything for the film? Lainey at LaineyGossip is wondering aloud if there's some kind of story/gossip to go along with it, but there's always the possibility that though reviewers didn't hate the film, Clooney knew he made a dud and he wanted people to forget it.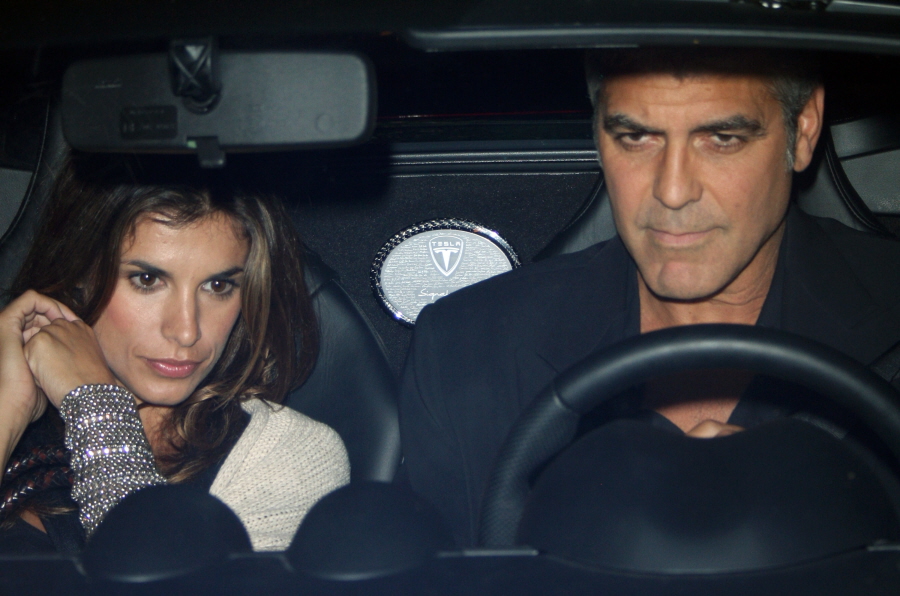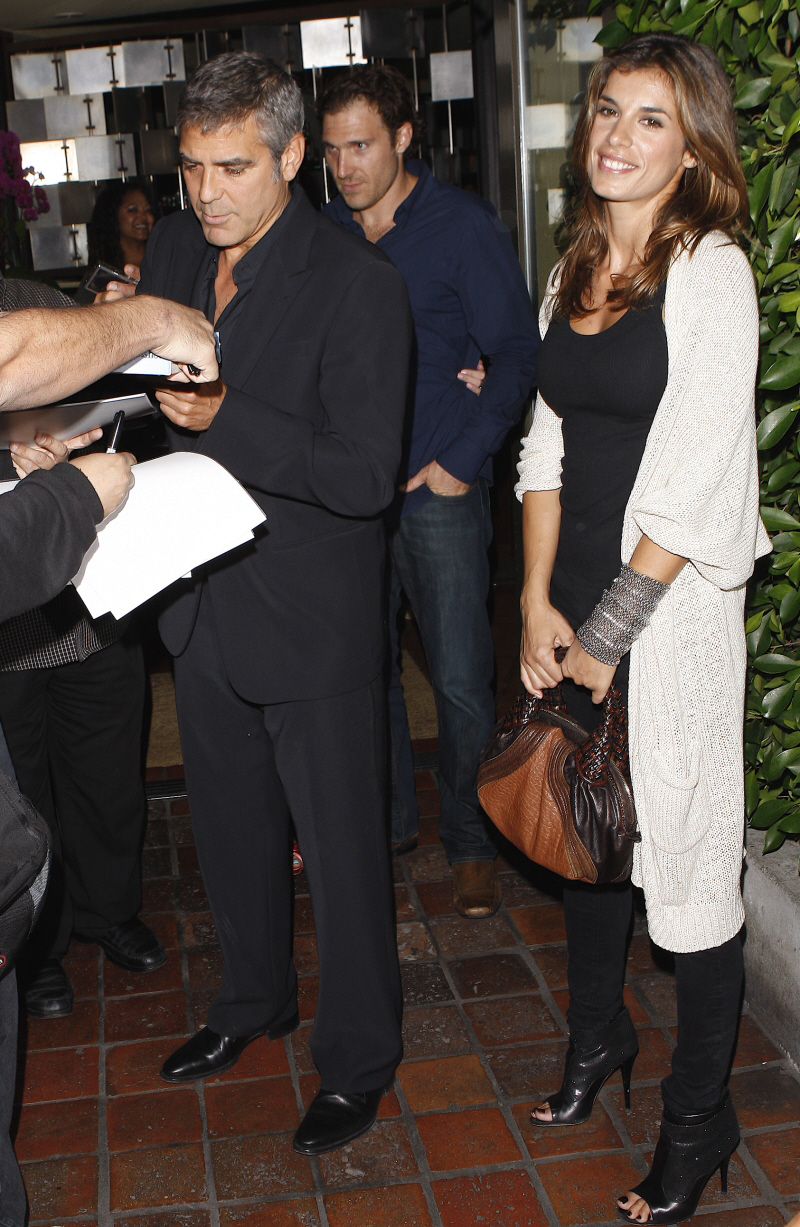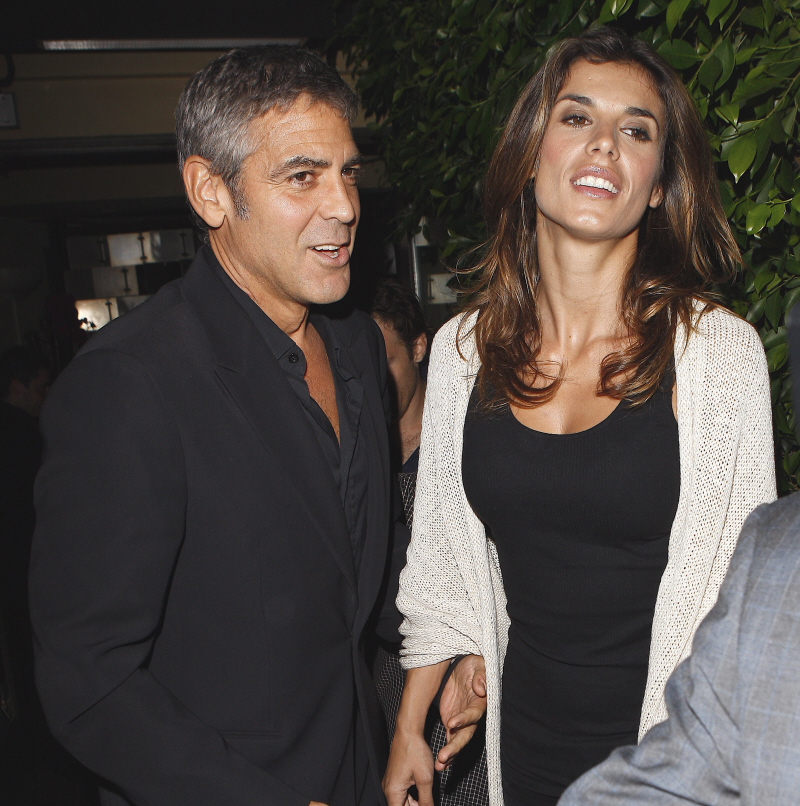 Clooney & Canalis on September 2, 2010. Credit: Fame & WENN.