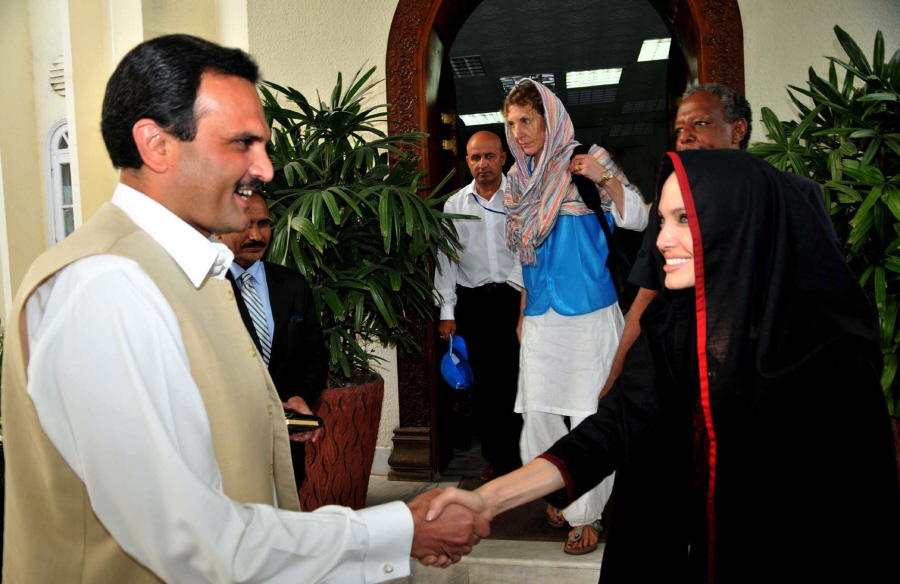 We already talked about Angelina Jolie's trip to Pakistan early today, but new photos have just been released, and I wanted to use them. If you wanted the information about Jolie's trip, or the donation pages for the UNHCR, go here. Anyway, in addition to making a plea for more funding for the UNHCR mission in Pakistan – or just funding in general, directed anywhere to help the Pakistani refugees – Angelina also did a short interview with the Associated Press:
She speaks with such passion – just a small quirk, though – did she mispronounce "irreparable"? Anyway, she says in part, "It's extraordinarily complex situation. These are very, very long, extended situations that need our constant support for a very, very long time." Also, just a note about her hijab – is anyone else amused that Angelina picked out an big, black ensemble for her trip? She has colorful hijabs, I've seen her wear them before. I guess she thought, "Oh, this is a tragedy, I should wear all black, like always." Instead of looking like she's grief-stricken, however, she's giving me Grim Reaper vibes. And I only say that because I love her – Angelina, go back to the colorful hijabs!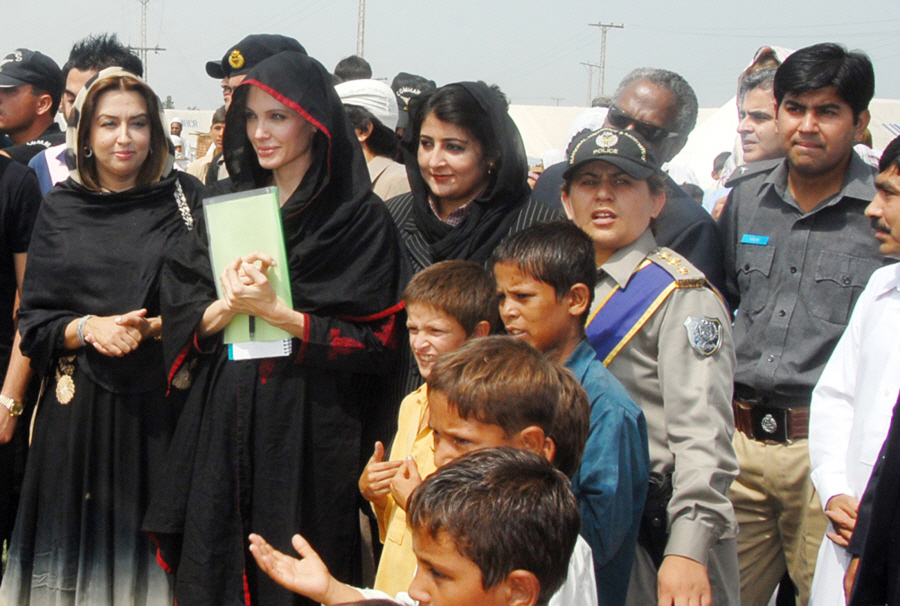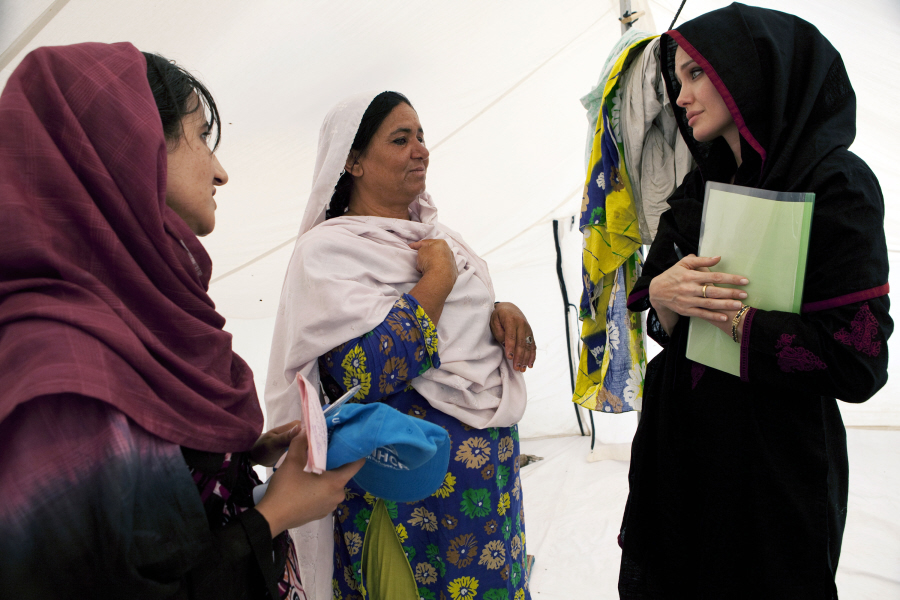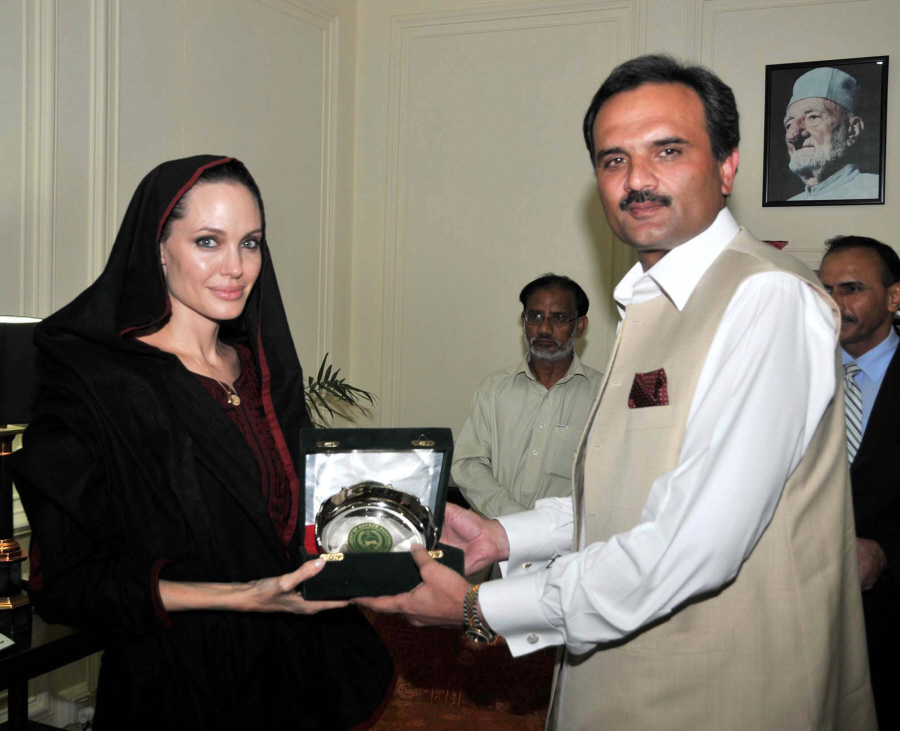 Angelina Jolie in Pakistan on Sept. 7, 2010. Credit: WENN.