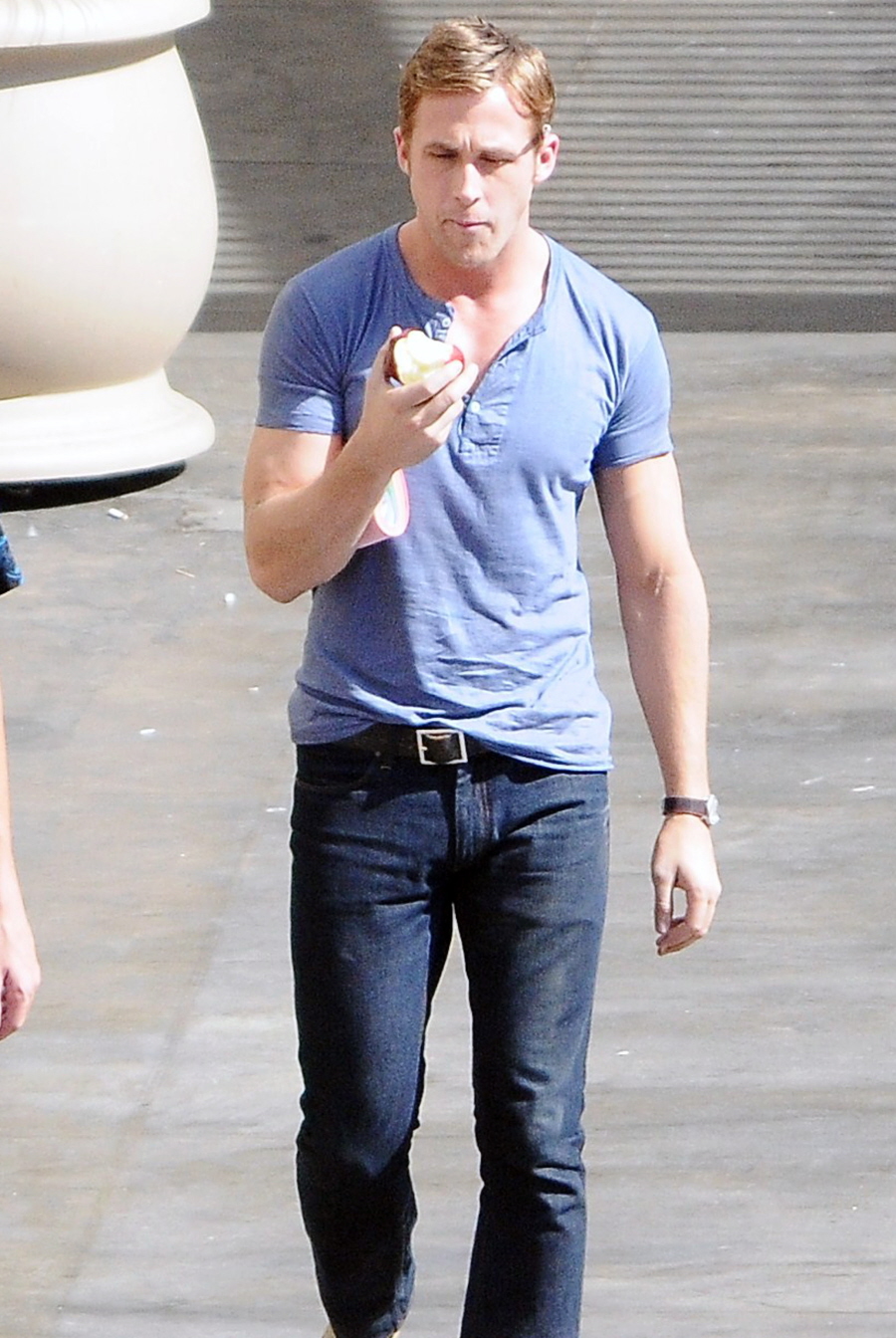 These are new photos of our lover (I'm sharing!) Ryan Gosling on the set of his new film, Drive, in Los Angeles yesterday. He was eating an apple (cute!) and wearing the f-ck out of a pair of jeans and a tight blue shirt. My God… the costuming department needs some awards, stat! Thank you thank you thank you to whoever put Gosling in this ensemble. I know, it seems like we're on constant Bulge Watch over here (check out The Hamm's bulge earlier this week!), but in our defense, there are some good bulges going around. And there are so many sites devoted to bikinis and cleavage and upskirts and all. Bulge Watch just seems harmless and fun and like the girls can get something too.
As for the film, Drive seems somewhat Michael Bay-esque. I know, there's horrible to say. But here's the plot description: "A Hollywood stunt performer who moonlights as a wheelman discovers that a contract has been put on him after a heist gone wrong." So a dude is doing stunt driving all over LA (probably) as he runs for his life and beds babes, probably. The cast includes Gosling, Carey Mulligan, Christina Hendricks, Bryan Cranston, Albert Brooks and Ron Perlman. There's a potential for love scenes for Ryan with Hendricks and Mulligan, hopefully. Can I just say – Christina and Ryan's love scenes could be really, really hot. Fingers crossed.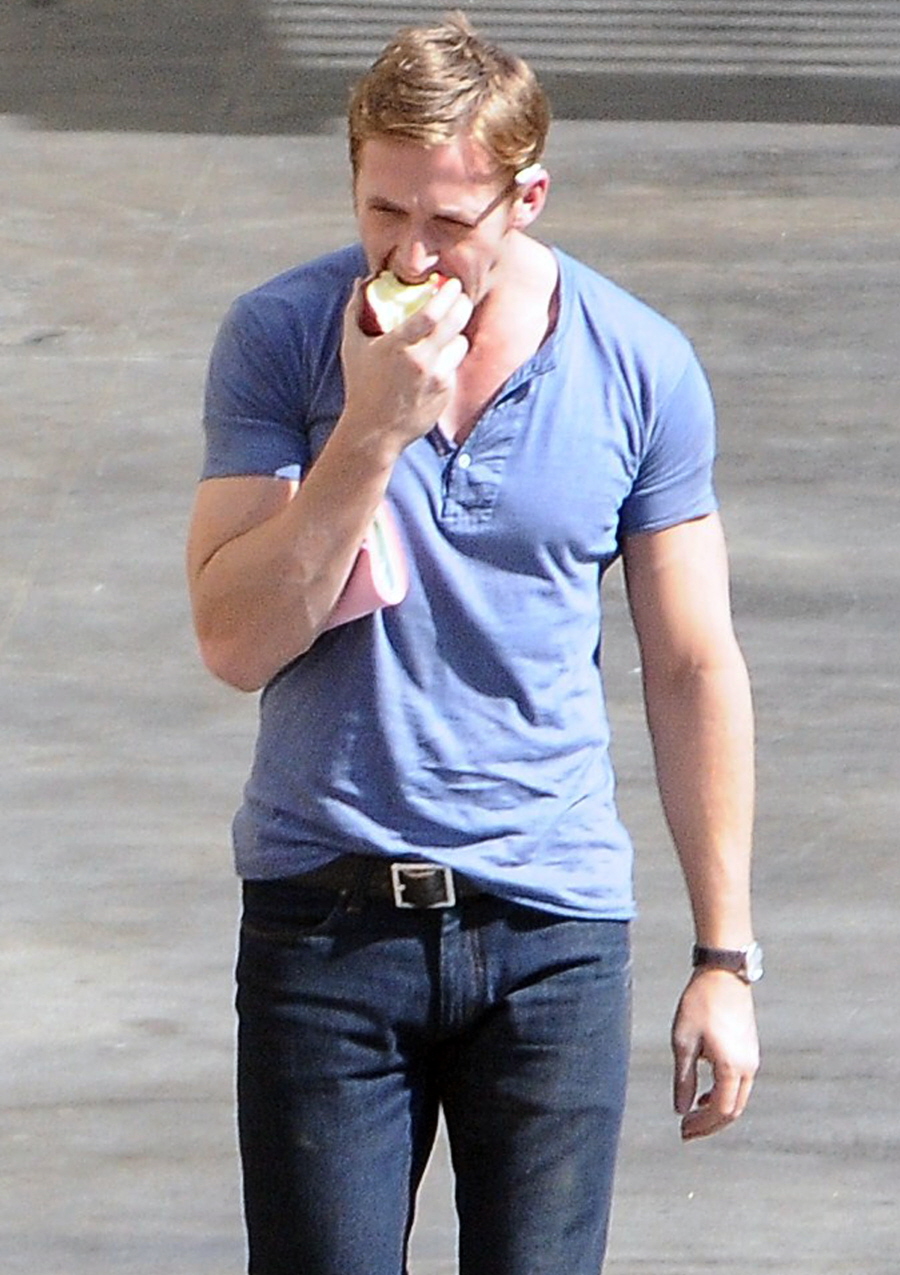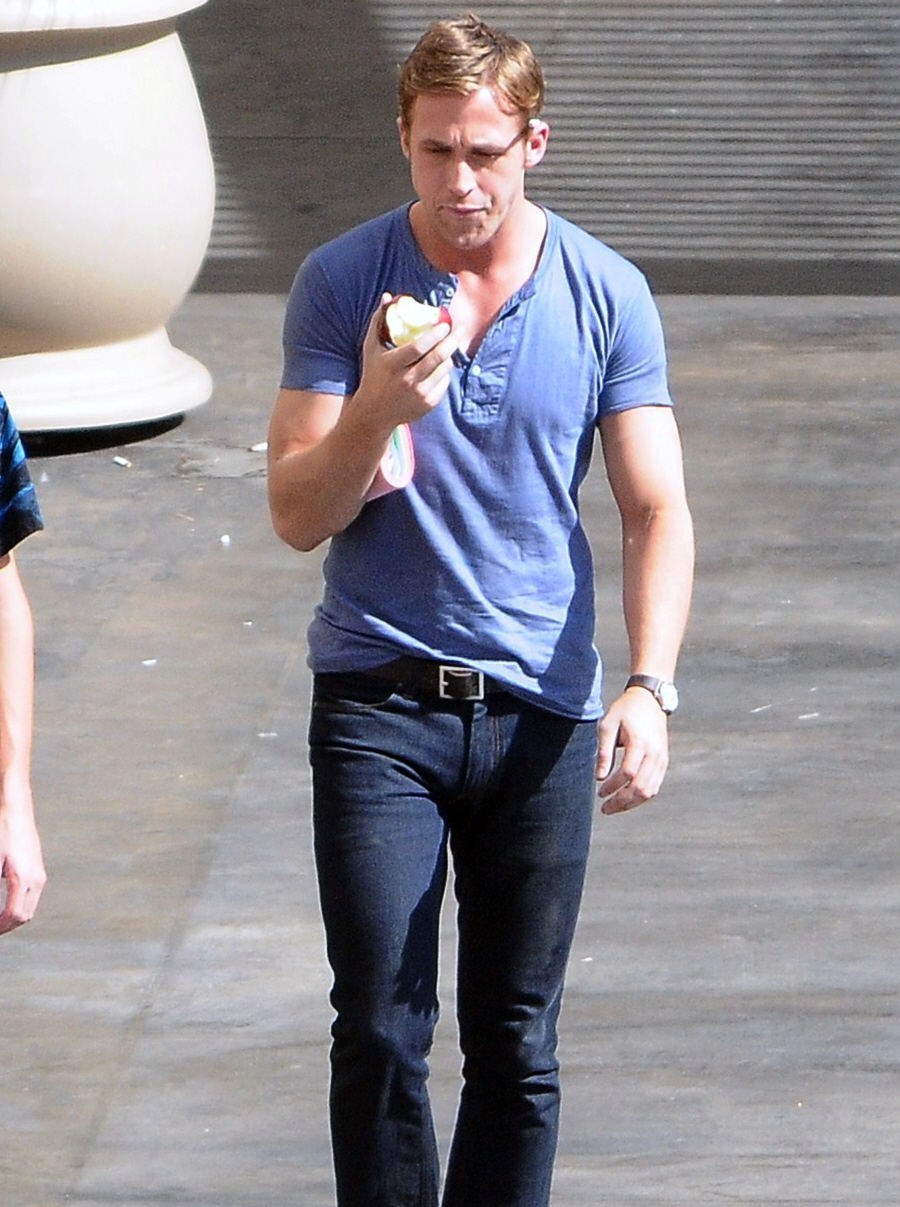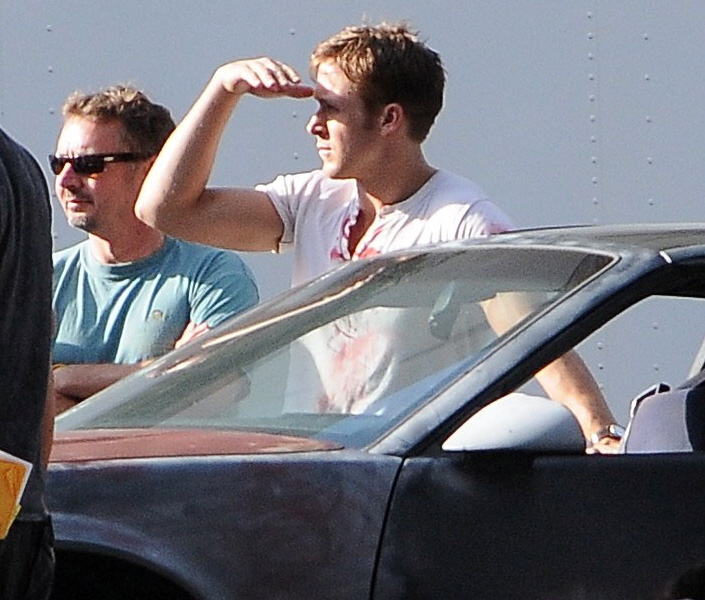 Ryan & Carey on Sept. 29, 2010. Credit: Fame.