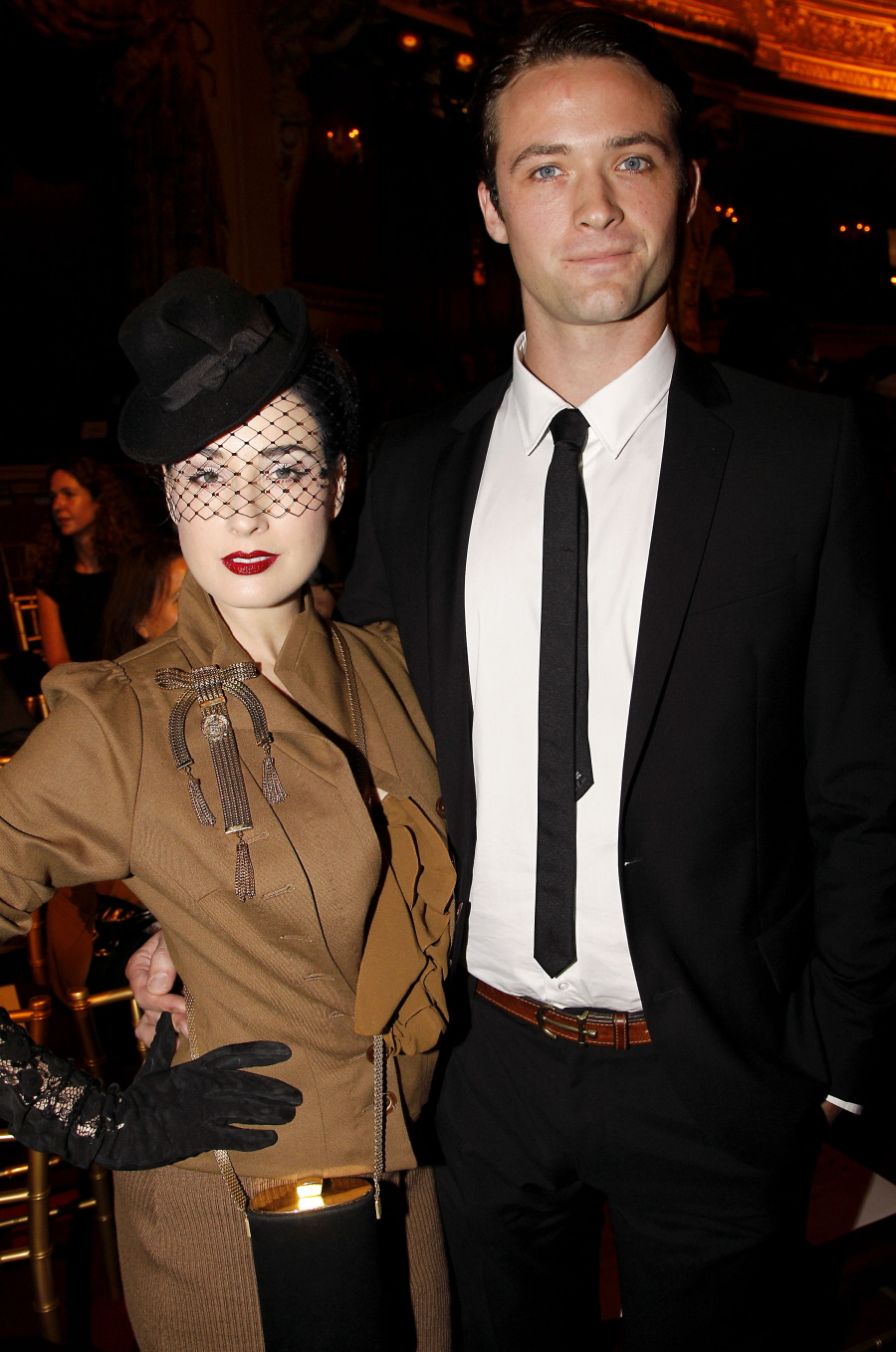 In the Spring of last year, Dita Von Teese began publicly dating a young, hot French aristocrat. His name? Count Louis-Marie de Castelbajac. He's either 26 or 27 at this point – and Dita is 38 years old. Anyway, long story short, they're still dating, they're still hot, and they showed up to some events in Paris over the weekend and the photos are too good to pass up. This boy… goodness, he's lovely.
These are photos from today's Dior show – although I am including one photo from a few days ago, when Dita and Louis-Marie were in costume for the 90th birthday party for Vogue. Why is my head being filled with images of hot sex with a gorgeous masked Frenchman now? Sigh… it doesn't even have to be with me. I would so watch Dita and Louis-Marie's sex tape. I nominate Count Louis-Marie for Hot Guy Anyday.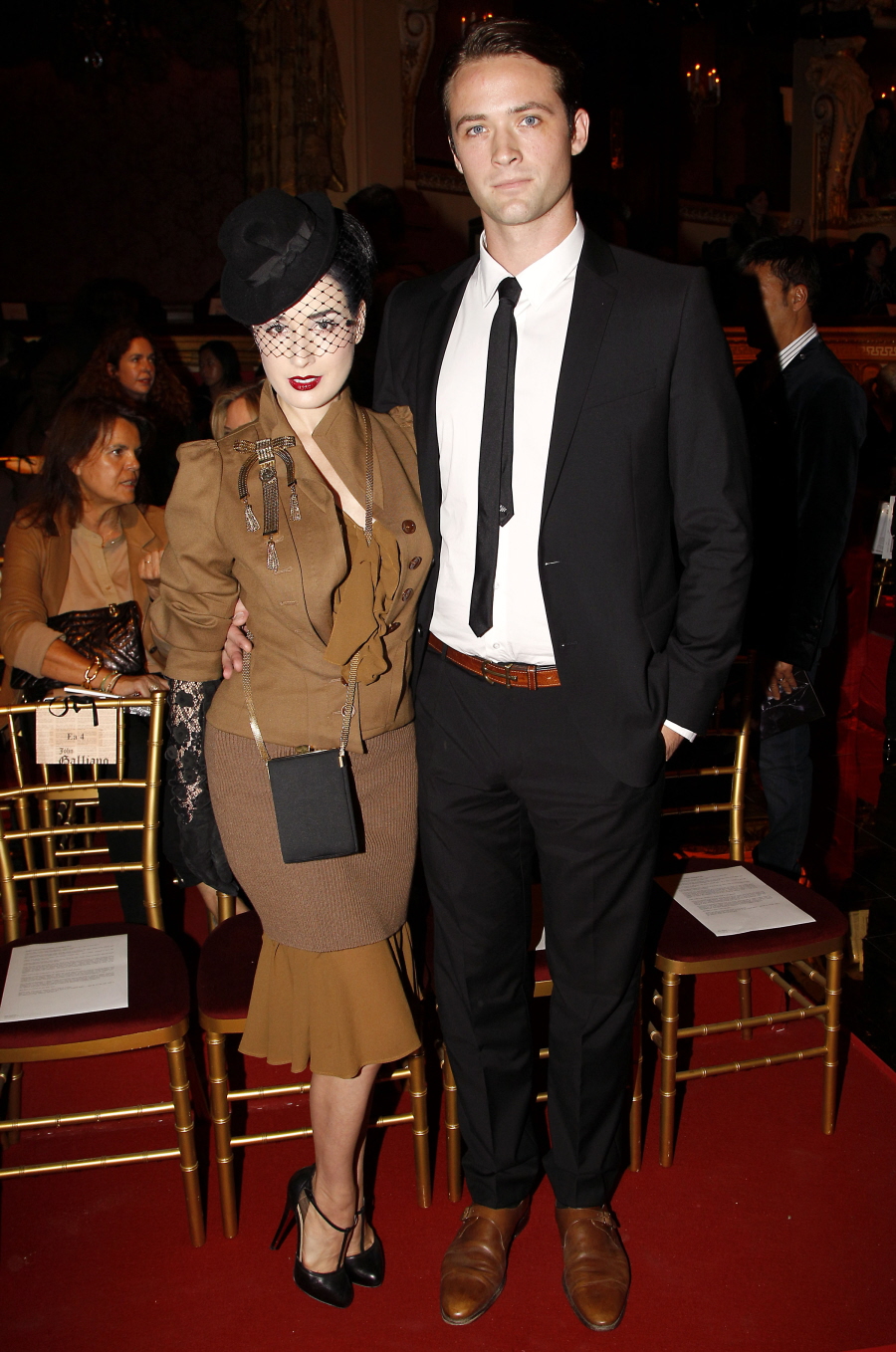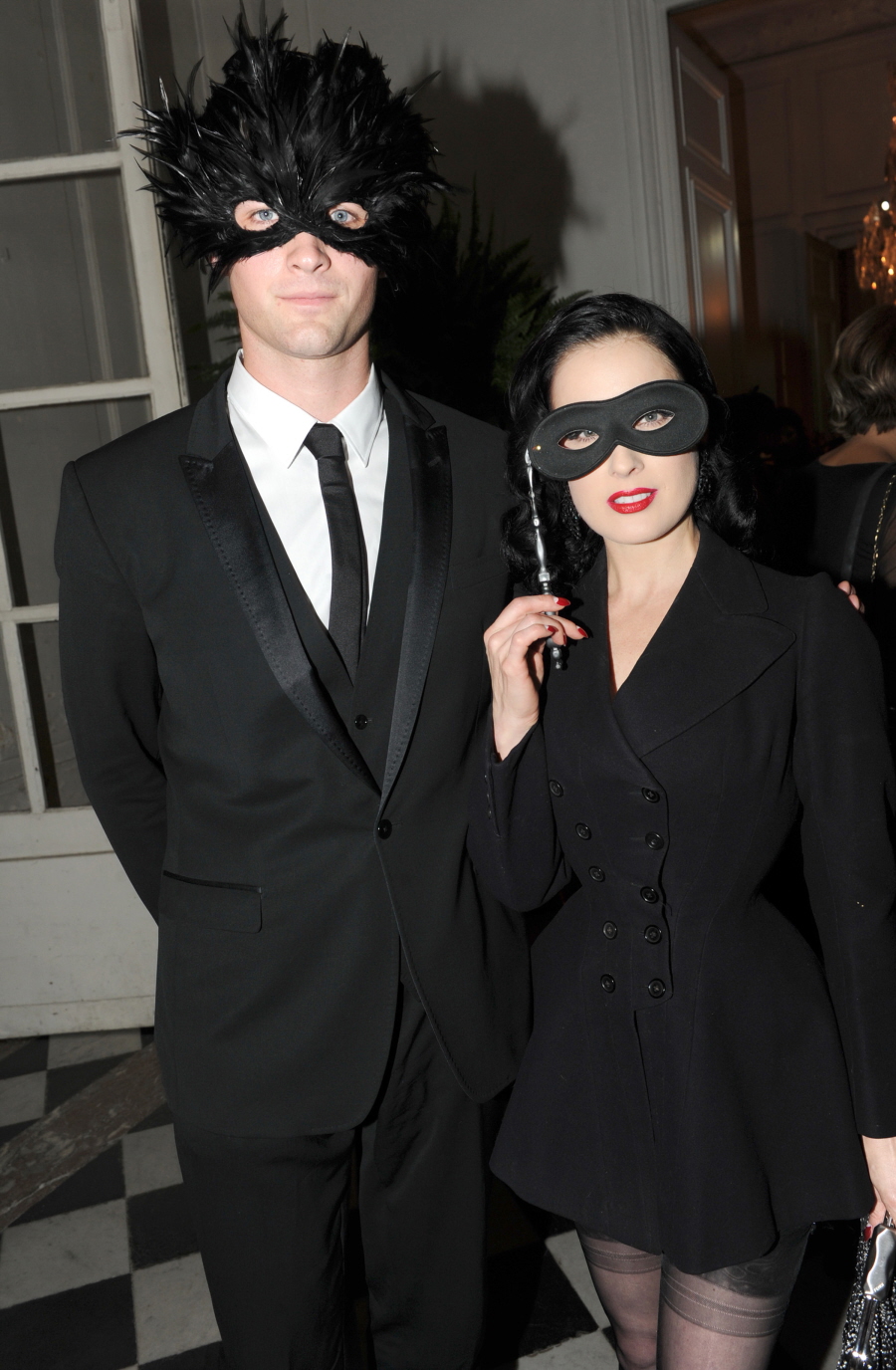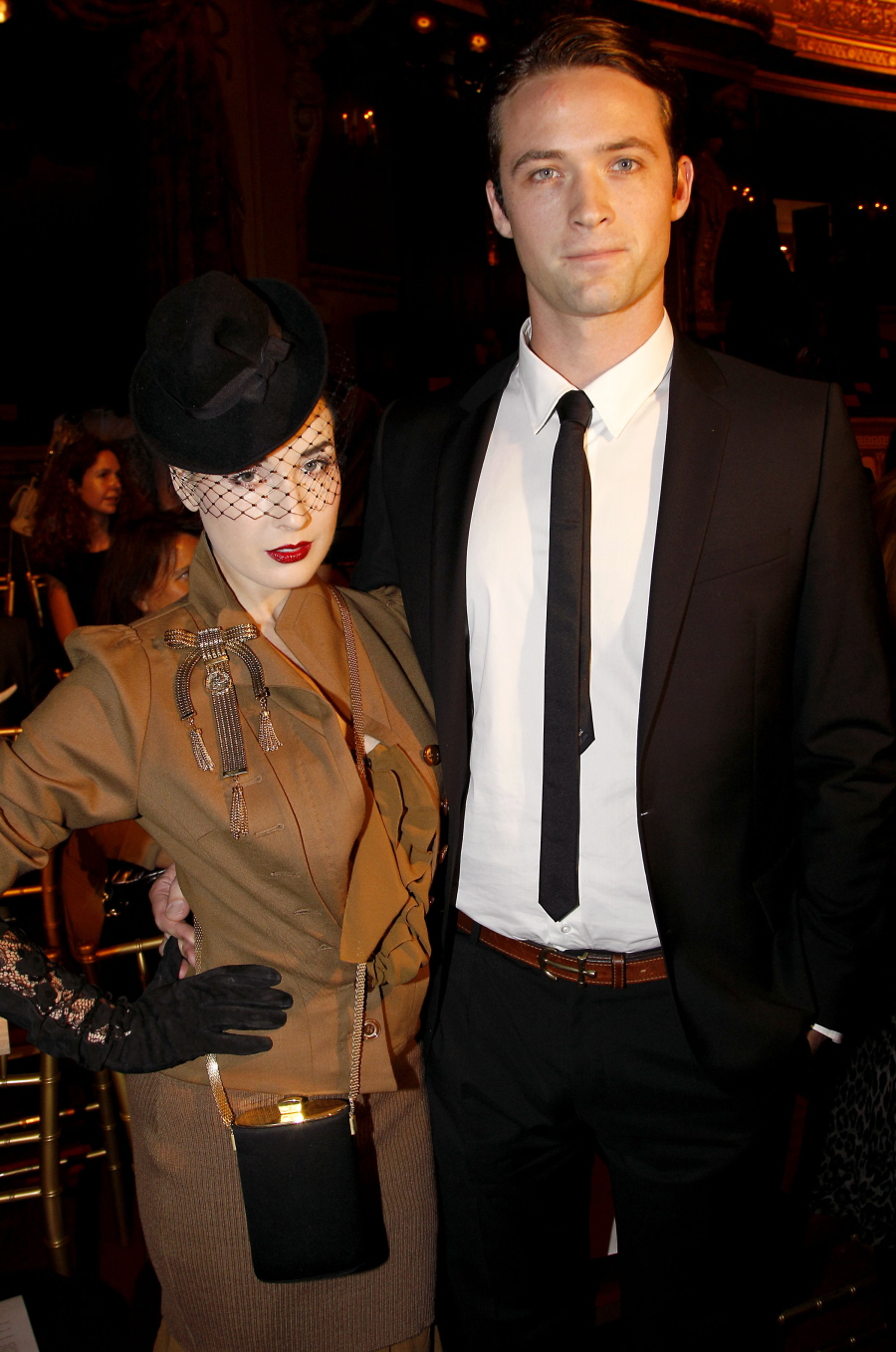 Dita and Louis-Marie on October 4, 2010. Credit: Fame.