Is Kate Middleton making another public push for marriage?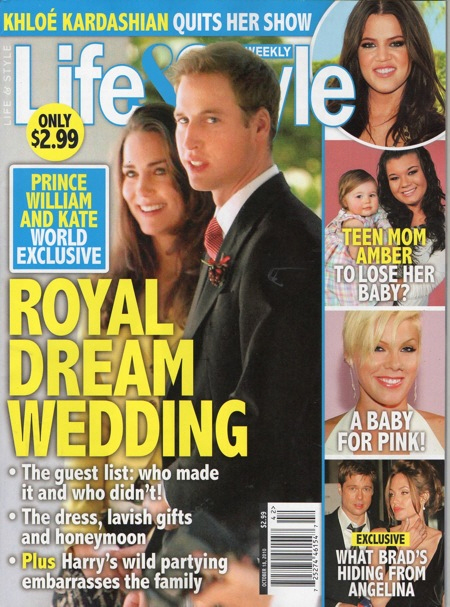 Life & Style's cover story this week is kind of putting the cart before the horse. They seem to take it as a given that Prince William and Kate Middleton will marry, and now we're on to discussing the guest list. L&S speaks to entertainment journalist Katie Nicholl, who writes gossip pieces for The Daily Mail. I recognize her name because I've always enjoyed her Mail stories, and she has some suspiciously good sources in Kate Middleton's camp. I've always suspected that Nicholl has probably even interviewed Middleton (off the record, or as an unnamed source) for some of her stories, and I think Nicholl probably also has spoken to members of Middleton's family. So that makes this Life & Style story very interesting… is Kate making another public push to marry Prince William?
When Prince William finally weds longtime girlfriend Kate Middleton in June 2012, only a select group of VIP's will make the guest list! The location they're eyeing, St. George's Chapel in Windsor, seats only 1,300 people—compared to father, Prince Charles and mother, Diana's massive ceremony of more than 3,500 guests. So which famous faces made the cut?

Life & Style has learned that likely VIP's on the guest list include first lady Michelle Obama, Diddy and Rod Stewart!

"Elton John, who was extremely close to Diana, will most certainly be at the wedding," adds an insider. Meanwhile, scandal-ridden Sarah Ferguson, who was caught on tape negotiating a bribe in exchange for access to her ex, Prince Andrew, "is banned," a palace insider tells Life & Style.

And Both Prince Charles and Queen Elizabeth will have a strong say as to who makes the cut.

"It will be the job of aides at Clarence House, which is the Prince's London residence, as well as Buckingham Palace, where the queen lives, to compile the guest list," royal correspondent Katie Nicholl, author of William and Harry, a book about the royal brothers, tells Life & Style. "There's a lot of protocol involved — many heads of state and European royal families must be accounted for and included."
[From Life & Style]
Yeah… if there is a wedding, the only one inviting everyone they want will be the Queen. Everybody else's guest list will take a back seat. After all, the Queen is probably going to end up paying for it (and by that, I mean the British taxpayers).
Anyway, this comes at an interesting time. A few weeks ago, the Enquirer and British tabloids were reporting a minor scandal involving Kate's brother. Kate's brother James Middleton was involved in some kind of financial scheme (it sounds like a Ponzi scheme) that lost a lot of people's money, and James is now under investigation. A source told the Enquirer: "The last thing the royal family wants is to have Wills' future brother-in-law arrested during the wedding festivities. By 2012 the investigation should be over, and James Middleton will have been cleared, or not. Kate is very upset about the delay. It just gets worse and worse for her. She's been waiting seven years to marry Wills – and now she thinks the royals are just looking for any excuse to freeze her out."
Also – yesterday, Prince William saved someone's life. He's working as a rescue helicopter pilot, and he saved a man who was injured on an oil rig during an emergency mission. It was pretty good – although Prince William has been in his military and flight training for five years, and this is pretty much the first thing he's done with it. Still, good job.
Here are some newish photos of Will last week at a charity event. Those Windsor genes really kicked in, didn't they?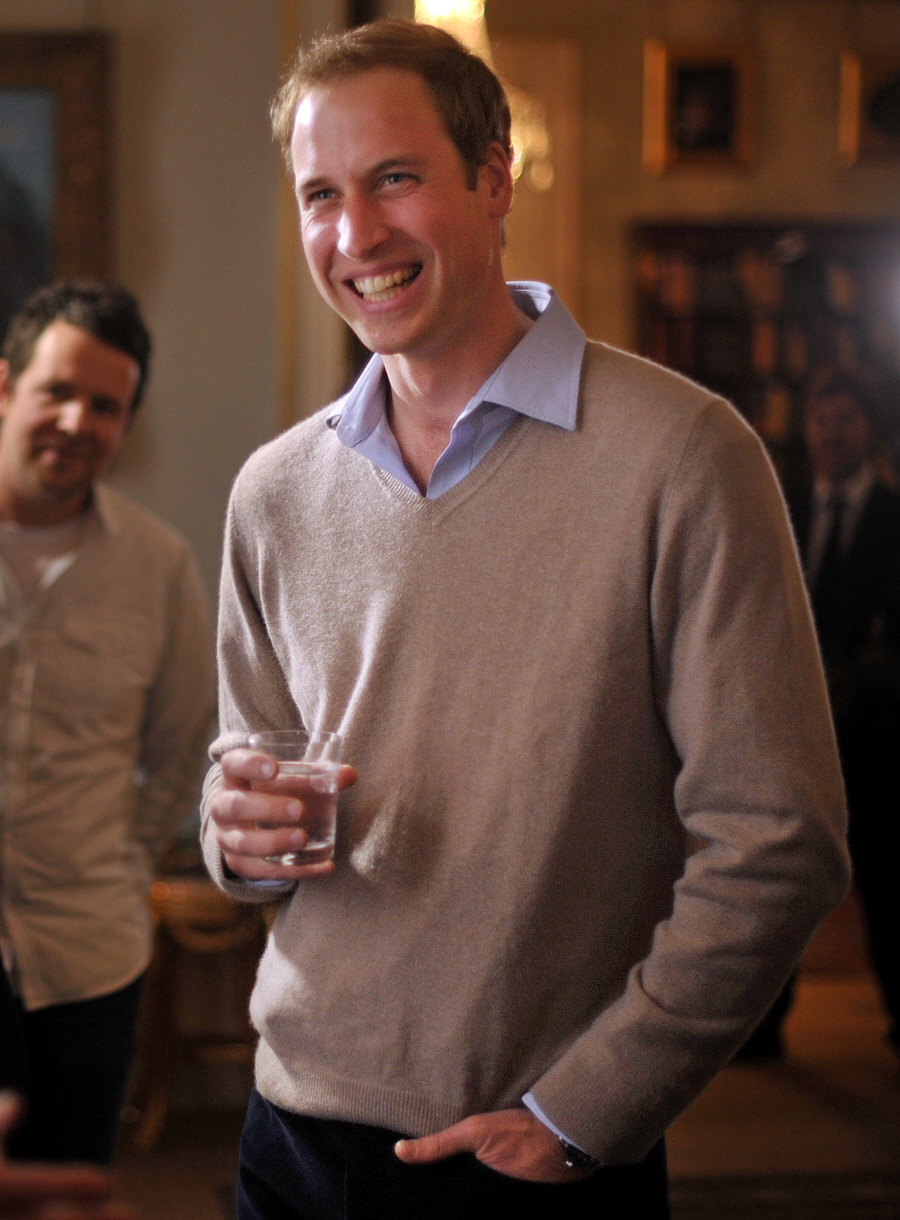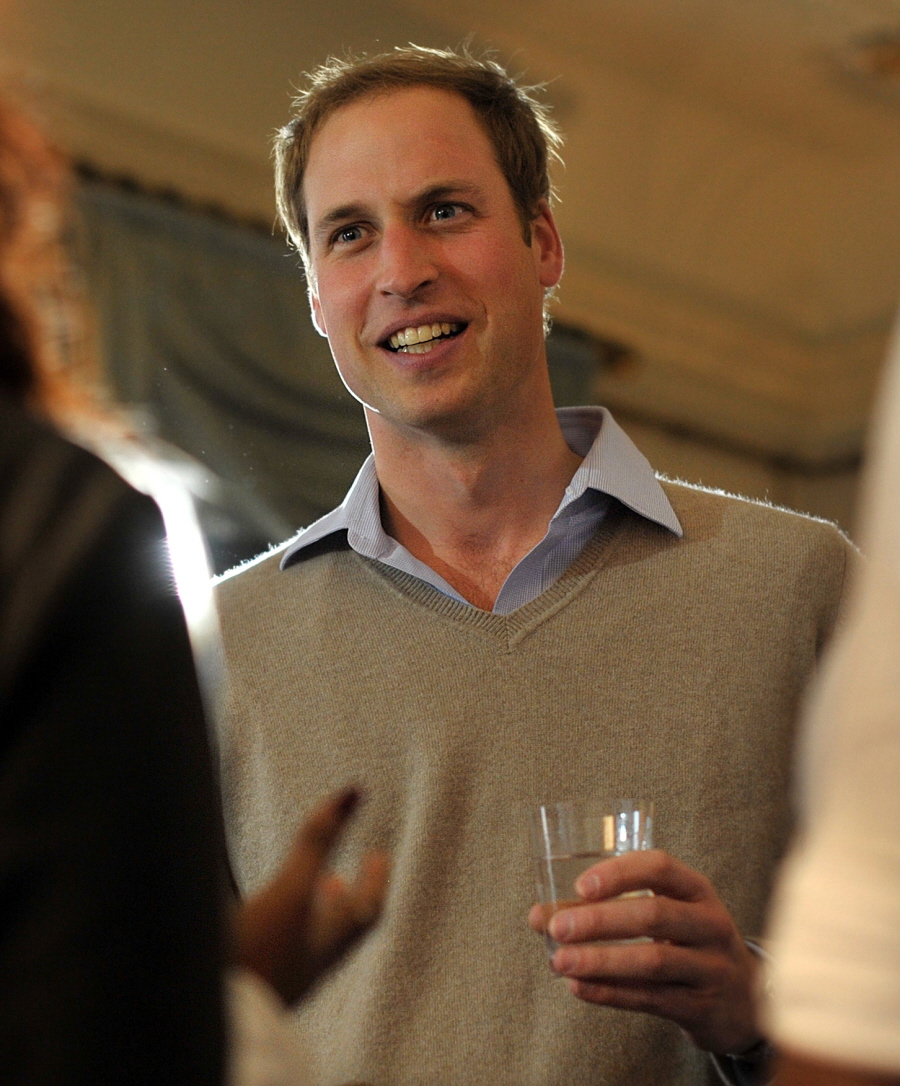 Life & Style cover courtesy of CoverAwards. Additional photos of Prince William on Sept. 30, 2010. Credit: Fame.

Written by Kaiser

Posted in Kate Middleton, Prince William

- Harry Styles & Kimberly Stewart going strong [Lainey]
- Demi Moore's new man is gross [D-Listed]
- Fug or fab: Emma Stone [Go Fug Yourself]
- Arrest warrant issued for Jenelle Evans [Reality Tea]
- Only God Forgives review [Pajiba]
- Hugh Jackman, scooter master [Buzzfeed]
- Who does Drew Barrymore call her sister? [Evil Beet]
- Cannes couples past and present [Popsugar]
- Arrested Development supercut [CDAN]
- Lea Michele's see through skirt [Celebslam]
- Cheating wife's lover escapes out of window [Movin925]
- Joe Francis is crazy [Starcasm]
27 Responses to "Is Kate Middleton making another public push for marriage?"