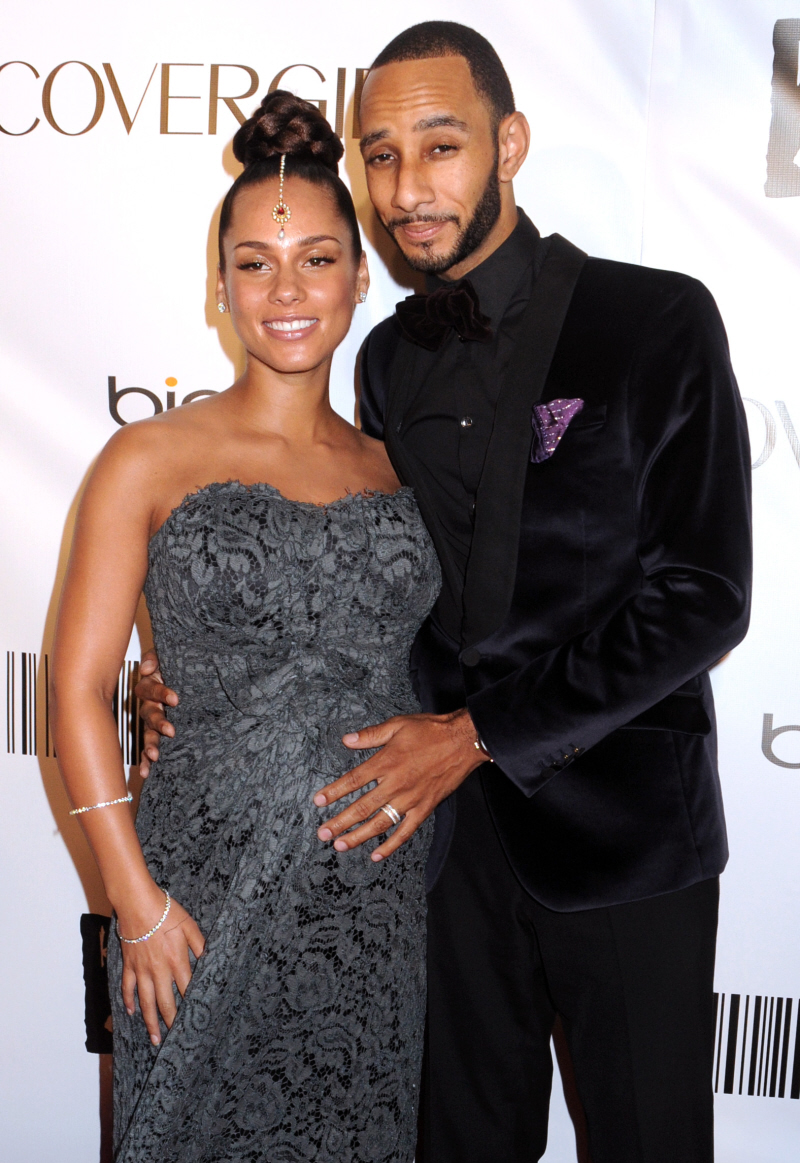 There are few things more beautiful than when Bossip goes after Alicia Keys. Bossip has been one of the few sites to keep up with every little movement of the Alicia Keys/Swizz/multiple-baby-mama-drama situation, and it is always so epic. Even the headline of this most recent piece had me laughing my ass off, with the reference to "Cleopatra Keys and Swami Beatz". You see, Swizz has been stepping out in a formal turban, of all things. And Alicia won't stop with the forehead jewelry.
Anyway, Bossip's sources are talking about the newest little member-to-be of the Beatz clan. Quite a clan, too – this baby with Alicia will be Swizz's fourth baby, and Alicia is his third baby-mama. Bossip's exclusive report claims that Alicia and Swizz are expecting a boy, and that they're going to name him Egypt. Oh, goodness.
We've been ragging on Alicia "From Homewrecker To Housewife" Keys and Swizz "Philandering Father Of Four" Beatz about their noticeable nod to Egypt and even further east in their clothing as of late — including Alicia's Indian Tikka she's been wearing to everything lately and Swizzy's turban. It seems the couple's international obsession will continue with their new baby's name! Keep reading to find out the planned name, and sex of their royal progeny!

According to BOSSIP sources the couple is having a ….

It'll be another boy for Swizz — his third and Alicia's first. Swizz also has a daughter. And our source says the couple plans to call the child Egypt!
[From Bossip]
Yeah – Swizz has two boys with Mashonda, and a little girl with Jahna Sebastian, over in England. As for the name… um… Egypt? Really?!? Egypt Beatz? No, that's not his real name. His real name is Kasseem Dean, so the baby would be Egypt Dean. LMAO. It sounds like a dish Paula Deen would cook up! Egypt Deen, with butter.
In other news, Swizz is joinging watchmaker Audemars Piguet in designing a line of watches for their next collection. According to reports, Swizz recently flew to Switzerland to meet with executives and designers, and Swizz told media outlets: "I went out to Geneva and met with Mr. Audemars himself. They're designing the next 10 years of AP (Audemars Piguet) and they want me to be on the board and design team. It (the class) was six hours and it was crazy dissecting and putting together the movement in the AP, which I have a total new respect for. Not just wearing it, but the tailor movement in that thing." You know what this means, right? It means Swizz knocked up some poor Swiss girl. There will be a little Swiss Swizz!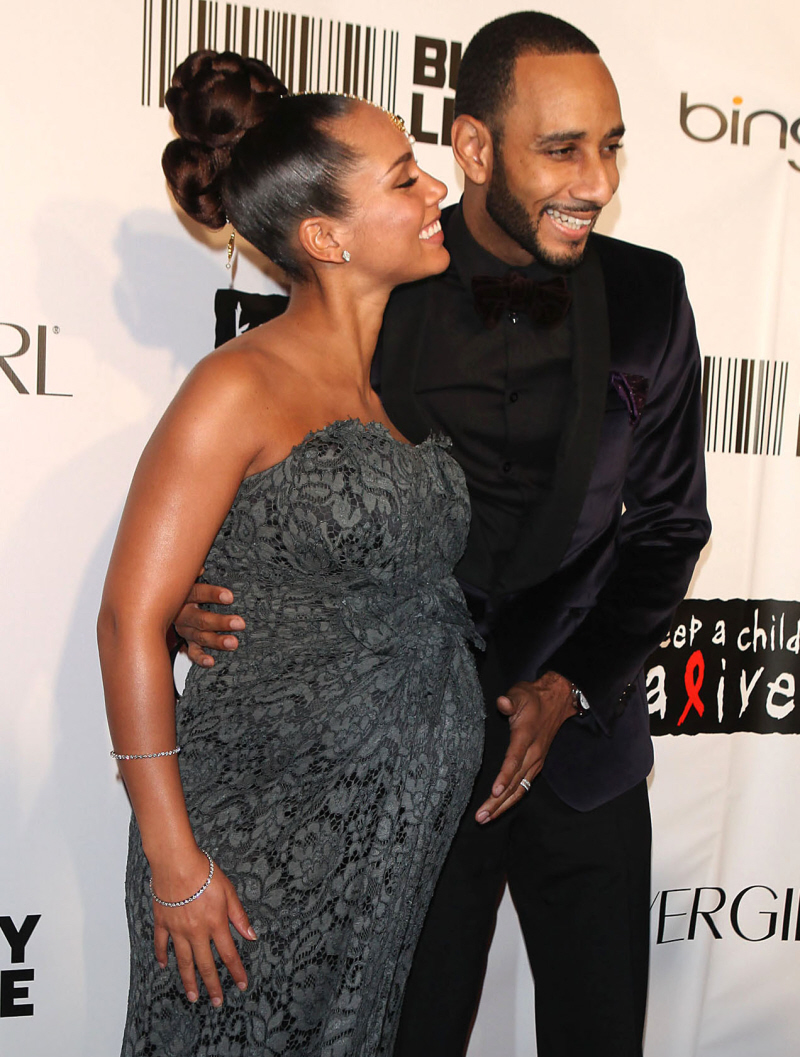 Swizz & Alicia on Sept. 30, 2010. Credit: WENN.