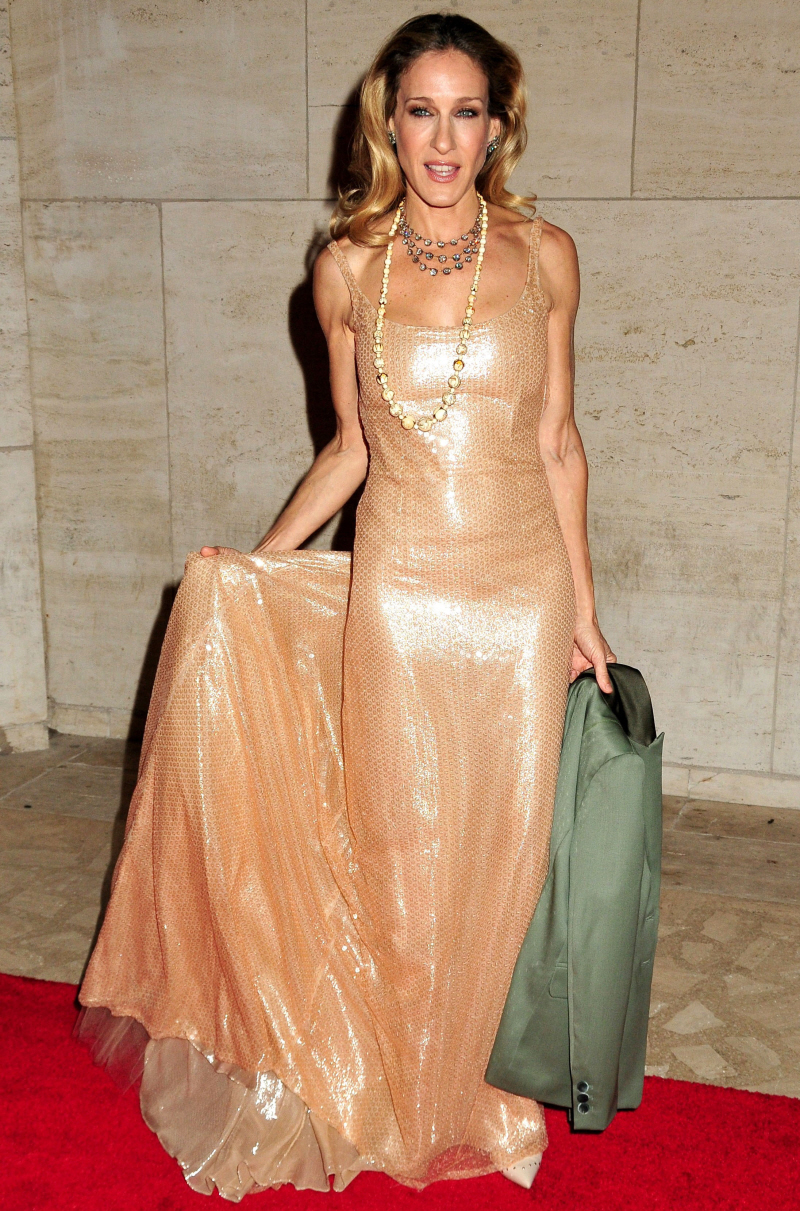 I wanted to hate Sarah Jessica Parker's dress. But I can't. The bitch looks great. These are photos of SJP at last night fall gala for the NYC Ballet. The dress is Halston Heritage (SJP is the creative director for Halston), and it could have been boring and unflattering. The color could have been off. The cut could have been tragic. But damn it, this is one of her best formal looks in a really long time. The color is a great peachy metallic nude that only a few women could pull off. The cut flatters her slender, athletic figure, and it appears she's put on just a little much-needed weight. The hair is bouncy and very Brigitte Bardot. I only have two qualms: the jewelry isn't that awesome (with this dress), and SJP seems to be carrying an odd military jacket, perhaps to wear over the dress when she gets cold. It looks like she's carrying her military duffel bag on her way to fashion basic training.
The Daily Mail points out that SJP was newly elected to the board of the directors for the NYC Ballet, and that the event was a celebration for "the New York premiere of a new ballet by NYCB Principal Dancer Benjamin Millepied set to a commissioned score from Pulitzer-Prize winning composer David Lang. The programme also included George Balanchine's Tarantella and an excerpt from Western Symphony, as well as Jerome Robbins' I'm Old Fashioned. Tickets for the event started from $1,500, with premium seats costing $5,000." That Ben Millepied dude is Natalie Portman's boyfriend. I'm surprised she wasn't there… or maybe she was, and there are just no photos of her? Or maybe they broke up? Who knows? Mm… more fashion porn, please.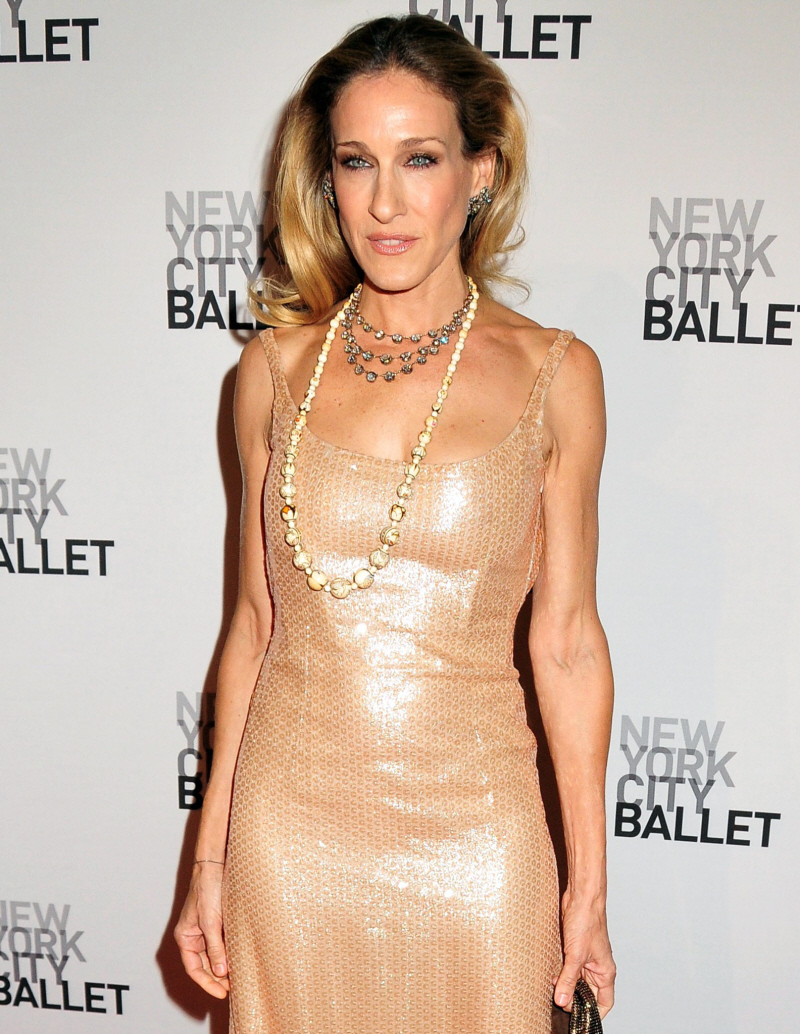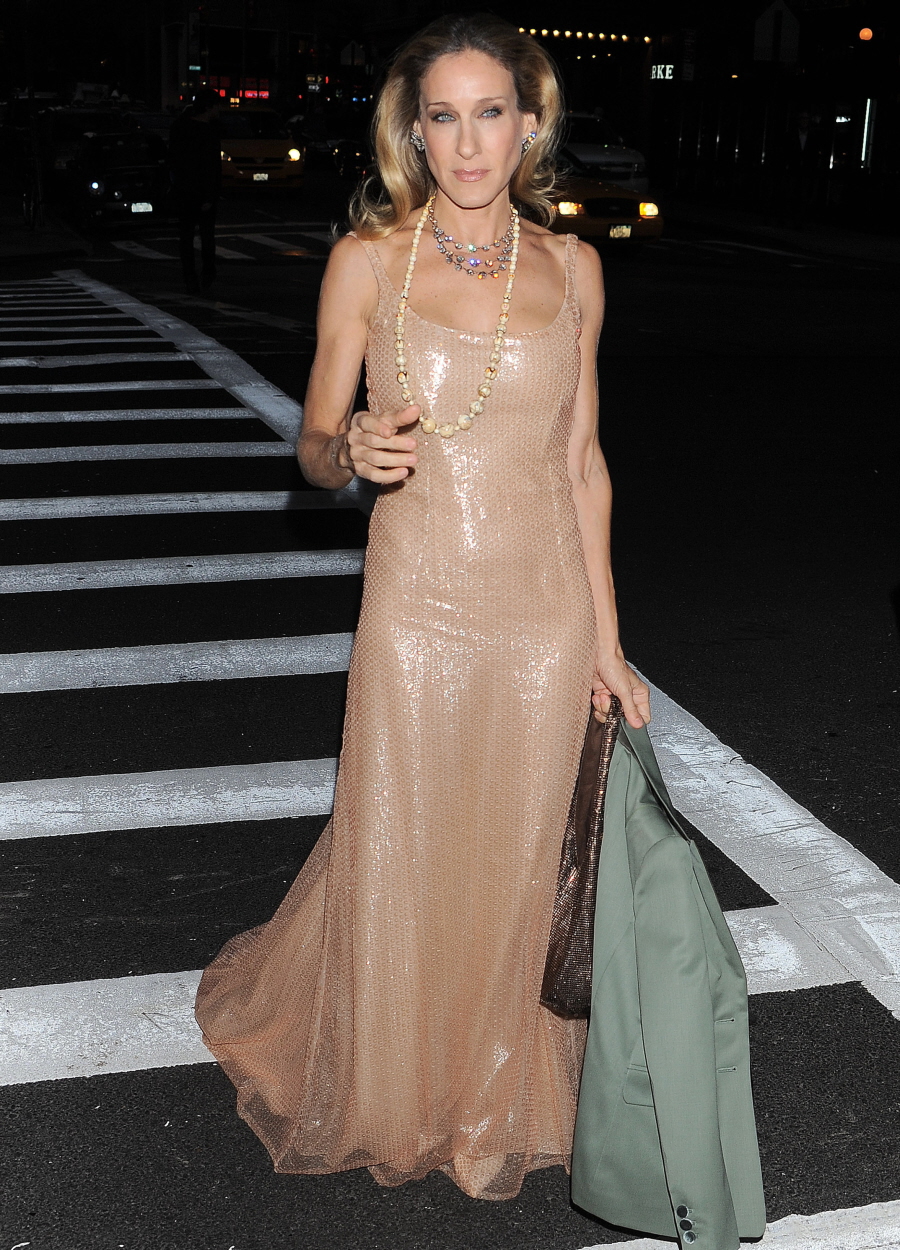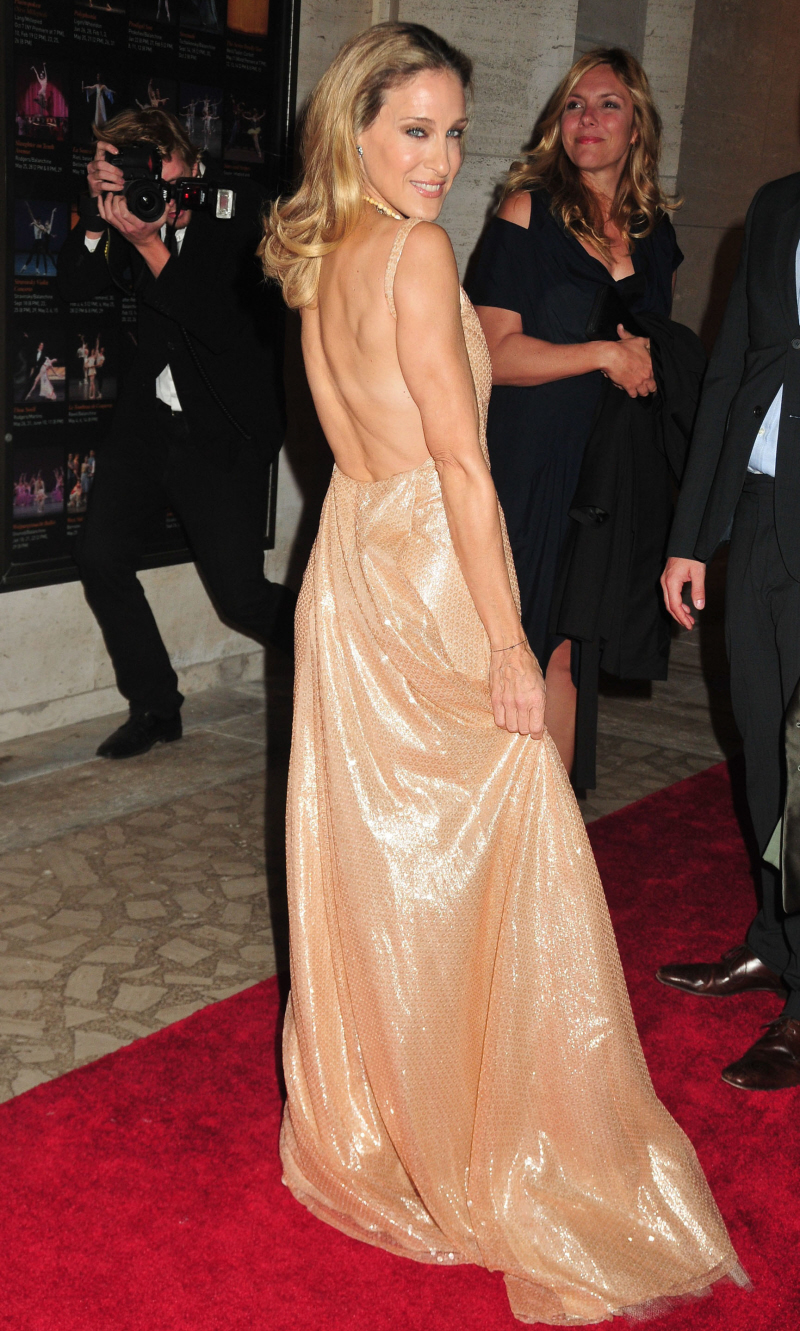 SJP on October 7, 2010. Credit: Fame and WENN.