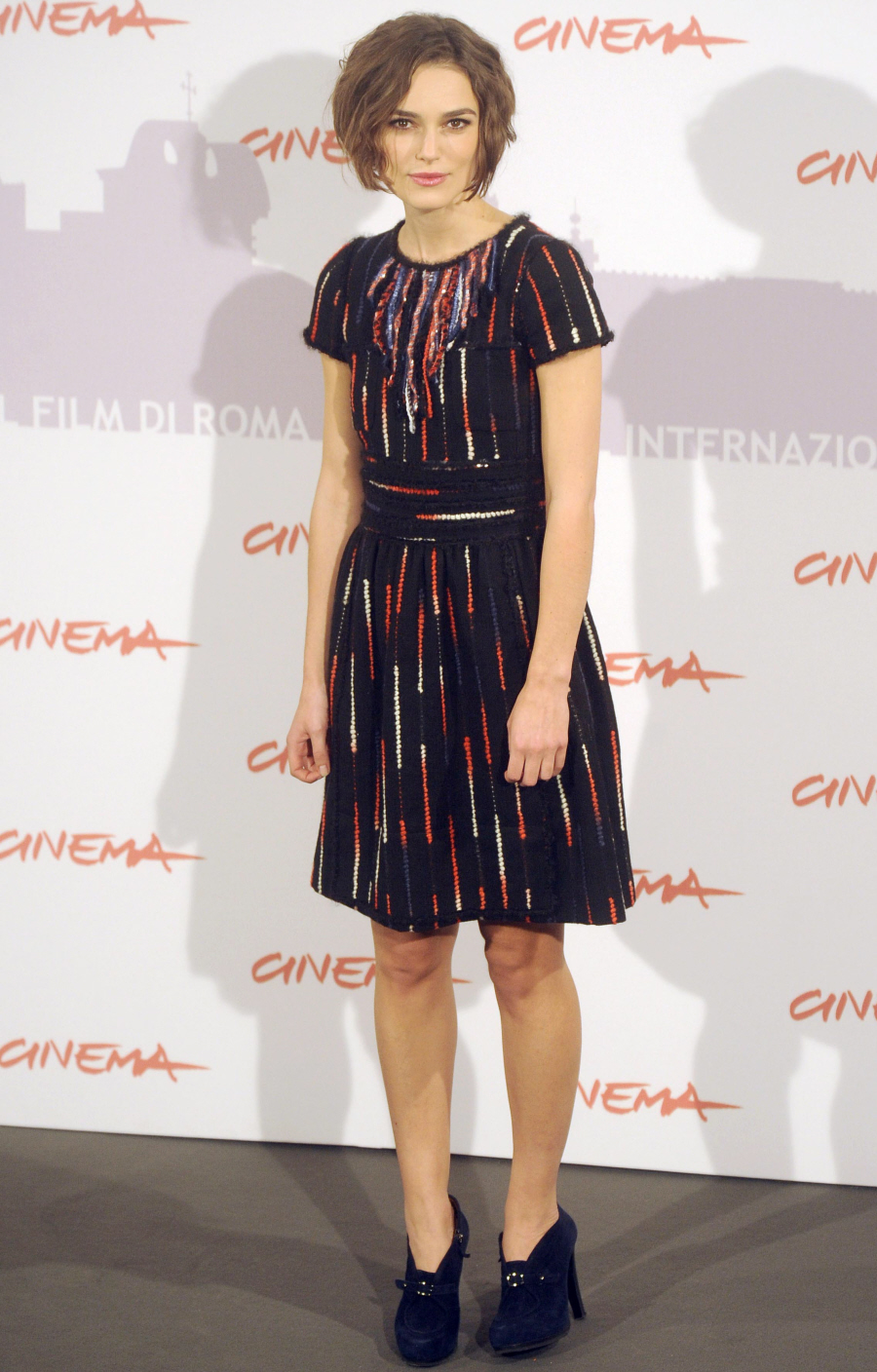 I hate almost everything about this look from Keira Knightley. She and Eva Mendes are in Rome for the Rome Film Festival, and they are promoting their new film Last Night, which I've never heard of. Keira wore Chanel, of course. Chanel dress in navy, with red and cream patterns/detailing, and Chanel booties. I hate both. The dress looks like a jazzed up 1950s housedress, and the booties look Keira lifted some costume pieces from Atonement. What is worse, though, is her hair – now, I was a big fan of this bob. I thought it was adorable a few weeks ago. But the hair might have grown out into something awkward. Either that, or she just didn't style it correctly. Because it looks like a mess. Not a hot mess either.
Meanwhile, shock of shocks, I love what Eva Mendes is wearing. She looks great! Maybe one of her best red carpet outings in a while. The dress is Oscar de la Renta resort, and the shoes are Miu Miu. Plus, Eva looks like she's stopped f-cking with her face, thank God. By the way, did anyone else hear the rumor that Eva split from her long-time boyfriend? They were together for something like eight years, and I've yet to see a denial or confirmation of the initial report. So… Eva could be single now. The boys will be happy.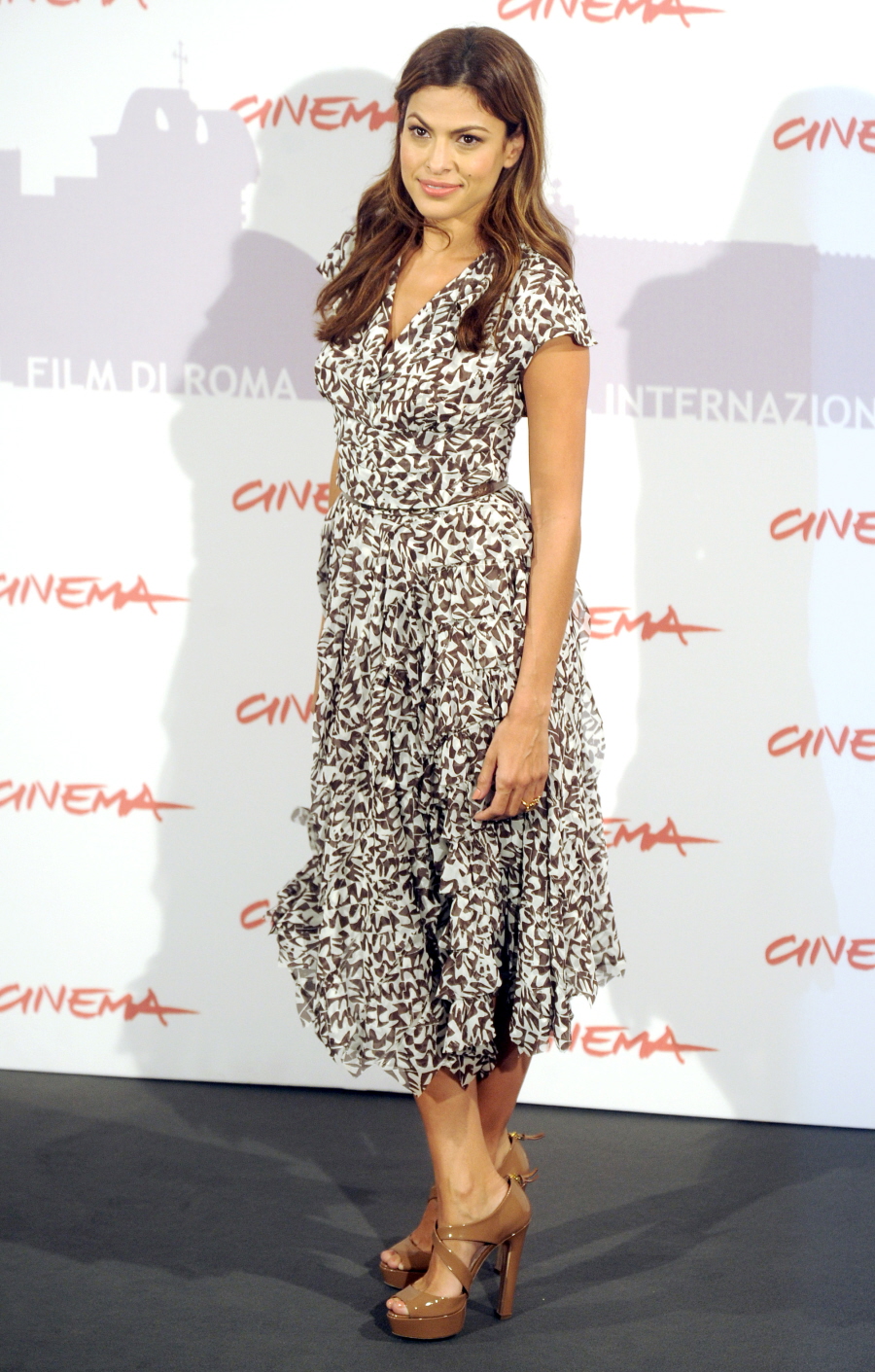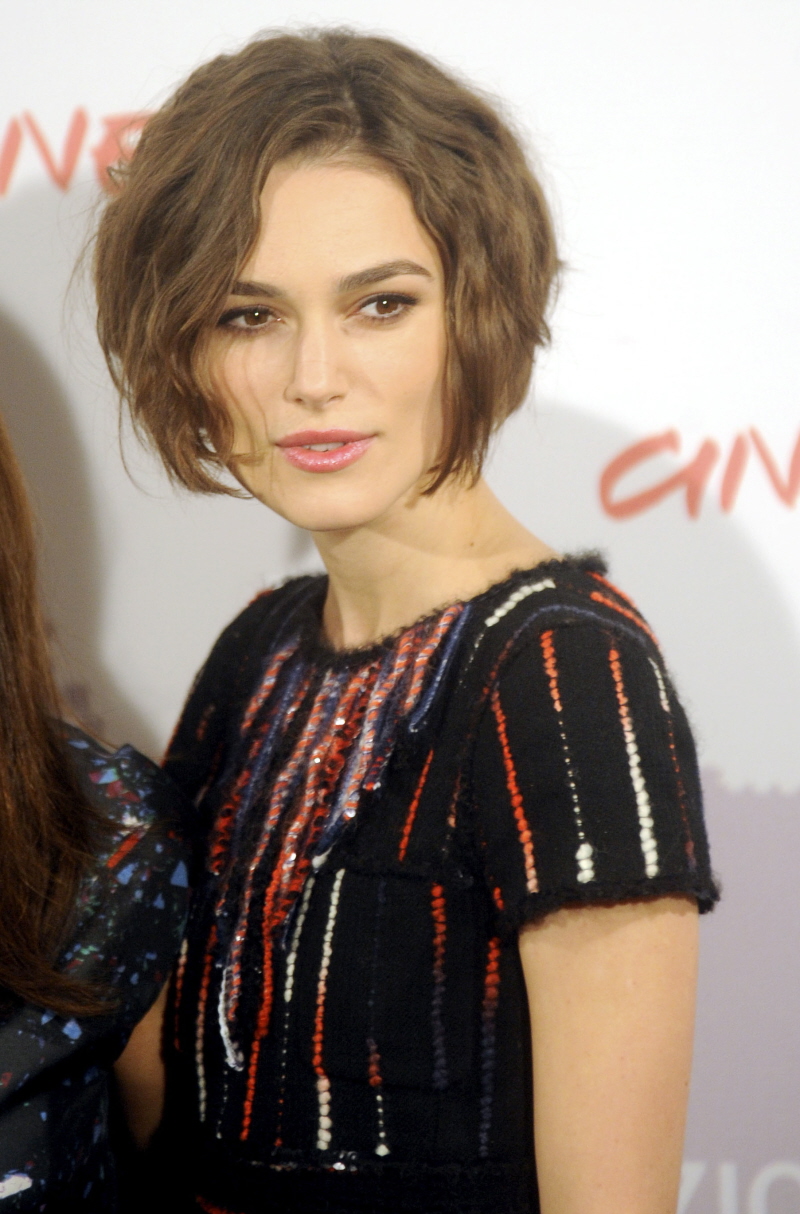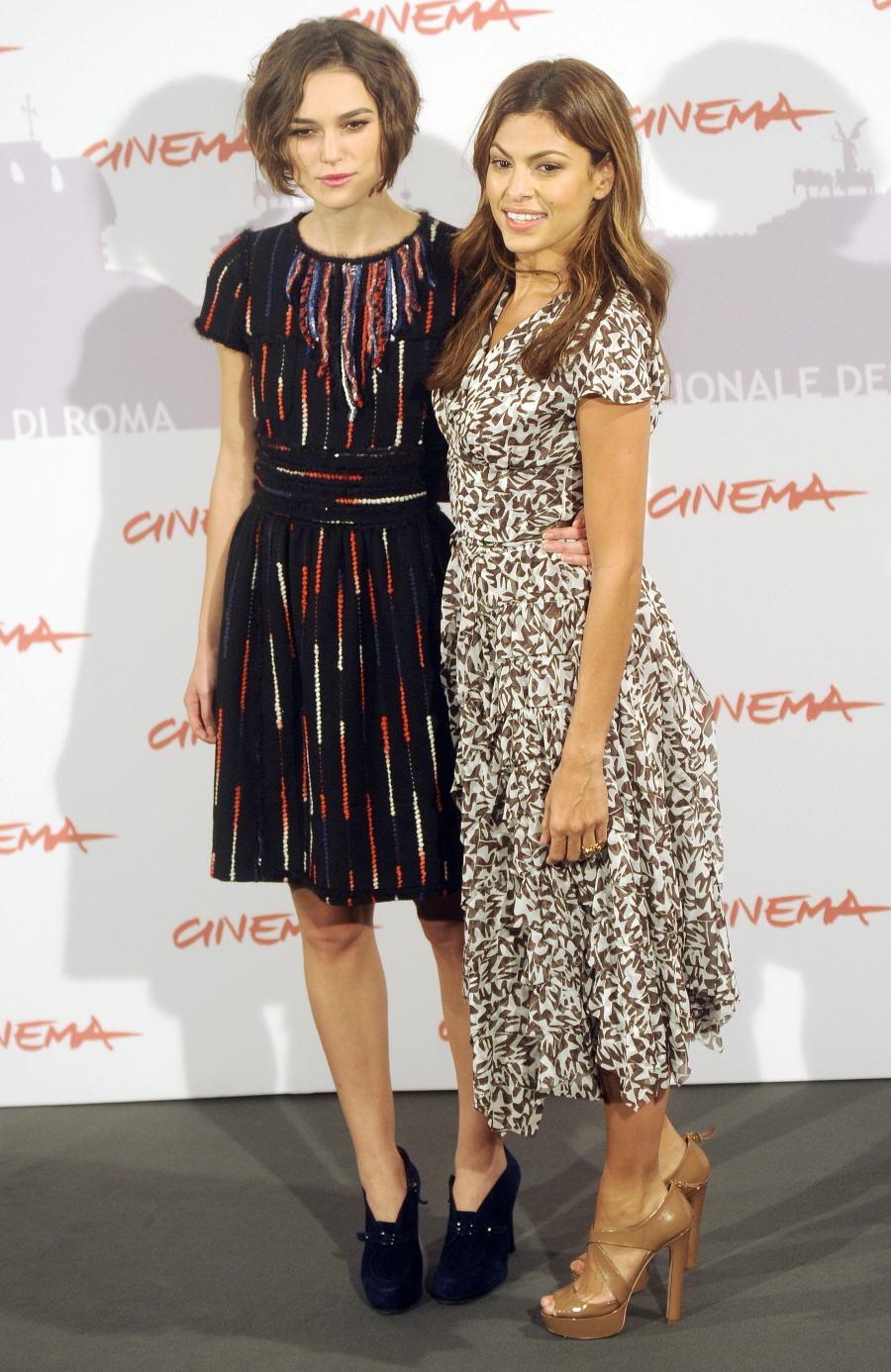 Photos courtesy of Fame.