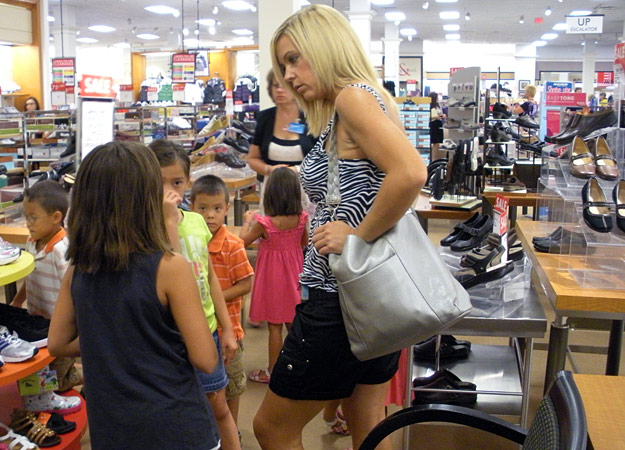 Here's another story from US Weekly that paints Kate Gosselin in a very negative light as a mother. US has run exclusives straight from Jon Gosselin in the past, so I think we know where these stories are coming from. We've already heard that two of Kate's six year-old sextuplets have been expelled from their private school, something that In Touch placed squarely on Kate's shoulders despite all the evidence we have that her do-nothing ex husband is an equally terrible parent. Now there's news that Kate sends her kids to school with the same sandwiches day after day in an attempt to get them to eat the meals she makes. I'm surprised she doesn't have someone else making their lunches, or maybe she's just ordering them to repackage the same sandwiches until the kids finish them.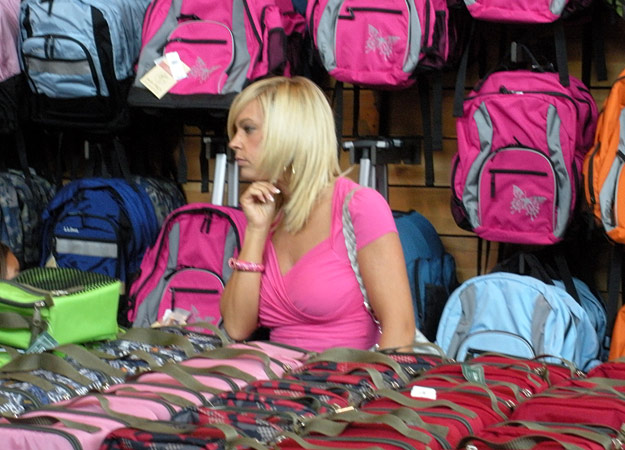 Waste not, want not!

Budget-minded Kate Gosselin has no tolerance for the finicky eating habits of her eight kids. A source close to the single reality TV mom, 35, tells UsMagazine.com that Kate gets incensed when her children don't finish their packed lunches at school.

Instead of throwing away the uneaten grub, "she repacks it for them in the next's day lunch," the source explains, adding that it's school policy to send any untouched food home with students each day.

And those PB and Js can get a little gross, the source adds. "The kids are stubborn, so sometimes the little kids have the same half-eaten sandwich in their lunch all week."

Sometimes the 9-year-old twins and 6-year-old sextuplets get teased for the musty sandwiches. "Some of the little ones cry, and some get angry and fight," the source adds.

Kate's ex-husband Jon, 33, isn't a fan of Kate's frugal fits. A pal overheard the single dad quip to his kids: "If you lived with me, you wouldn't have to eat rotten food for lunch every day."
[From US Weekly]
Note to Gosselin kids: throw out your lunch and act like you ate it. I hate that I'm defending Kate, and I'm not really, but my six year-old rarely eats his snack either. He gets a hot lunch at school but we pack him a sandwich for his snack and he rarely finishes it. I'm surprised he doesn't just throw it away. We keep making the food every day and throwing it out though. It seems wasteful for sure, but the one time we made less the poor guy said he was hungry after school. Sometimes he eats his snack, and sometimes he shares or trades. So I get the urge to keep sending the same sandwich every day, but all that does is ensure that your kids have no edible food in case they do get hungry. They're six years old, they have small tummies and there will be days when they don't eat all their food.
This is not loving motherly behavior, this is "do as I say or you'll face the consequences" behavior. Remember that scene from Mommie Dearest where Joan Crawford made her daughter Christina eat the old rare/raw meat and sit at the table until she finished it? "Christina, you haven't touched your lunch." How long will it take before Kate Gosselin's kids write tell alls about their mom?
Mommie Dearest trailer: