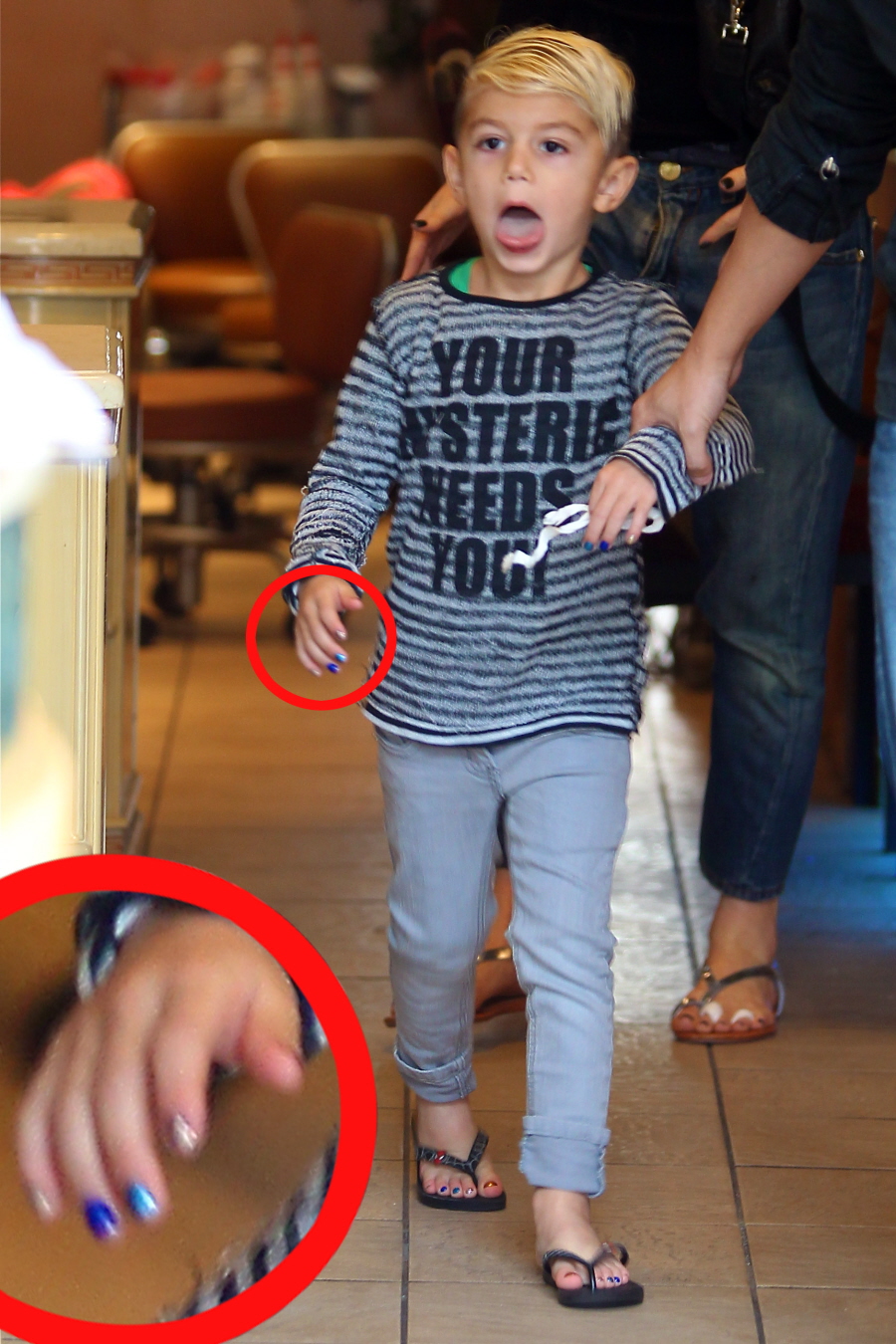 While some celebrities spent Black Friday (and Mauve Saturday – I just made that up) shopping their collective asses off, Gwen Stefani decided to go in for some upkeep. She headed out to the nail salon… with her older son Kingston. And Kingston got to have his nails done too! A lovely shade of blue, that's what he got. The professionally done nails are only part of Kingston's overall look, which includes bleached blonde hair, half-shaved in some kind of retro skater-punk look that was popular with boys when I was a tween. Oh, and Kingston's apparently as much of a clotheshorse as his mum too:
He is become quite the little fashion icon. Gwen Stefani's handsome four-year-old son Kingston, with husband Gavin Rossdale, is taking after his fashionista mother by regularly rocking some very trendy outfits.

Just yesterday he accompanied Gwen as she ran some errands in Studio City, California wearing black skinny jeans with black bovver boots and a retro looking printed jacket. The young star-in-the-making was also sporting a new bleached and shaved hair cut.

The day before, as the family headed to Gwen's parents house in Los Feliz to celebrate Thanksgiving, Kingston was spotted wearing some cool combat trousers with a funky red and black jumper and matching trainers.

Gwen and Bush frontman Gavin Rossdale have been married since 2002 and have another son, Zuma who is two-years-old.

Gavin, 45, recently talked about his sons and how fashionable they are both becoming.

'Kingston and Zuma each love to pick out their own clothes so my role in that has diminished,' the Bush singer told People Magazine. 'They are both very stylish little boys and have huge opinions on their own clothes.'

Now that the boys are getting bigger, they're getting closer too, he said. 'I see a difference every day in their interactions, and this is a good thing. The boys are getting along great now.'

And with trend-setting youngsters like the Beckham boys amongst his friends, Kingston is sure to continue his love of fashion.
[From The Daily Mail]
Is it wrong that Gwen seems to allow her four-year-old son to bleach his hair, get his nails done and have all of the cool clothes he wants? Eh. There are worse things, I suppose. The thing is, I don't really think Gwen (or Gavin, for that matter) is "pushing" these style choices on Kingston. I think he's just a stylish little dude who likes to play around with clothes and stuff.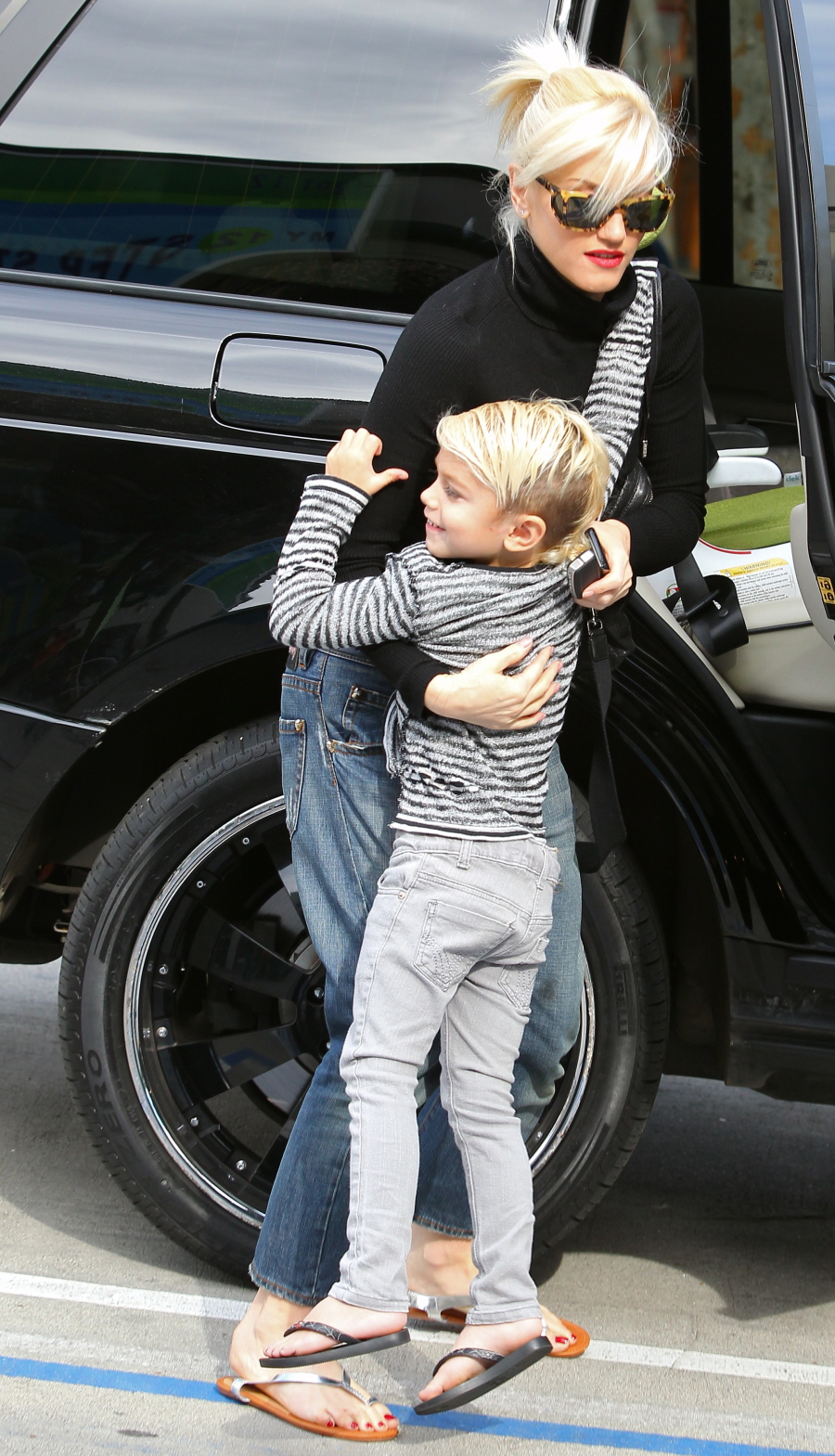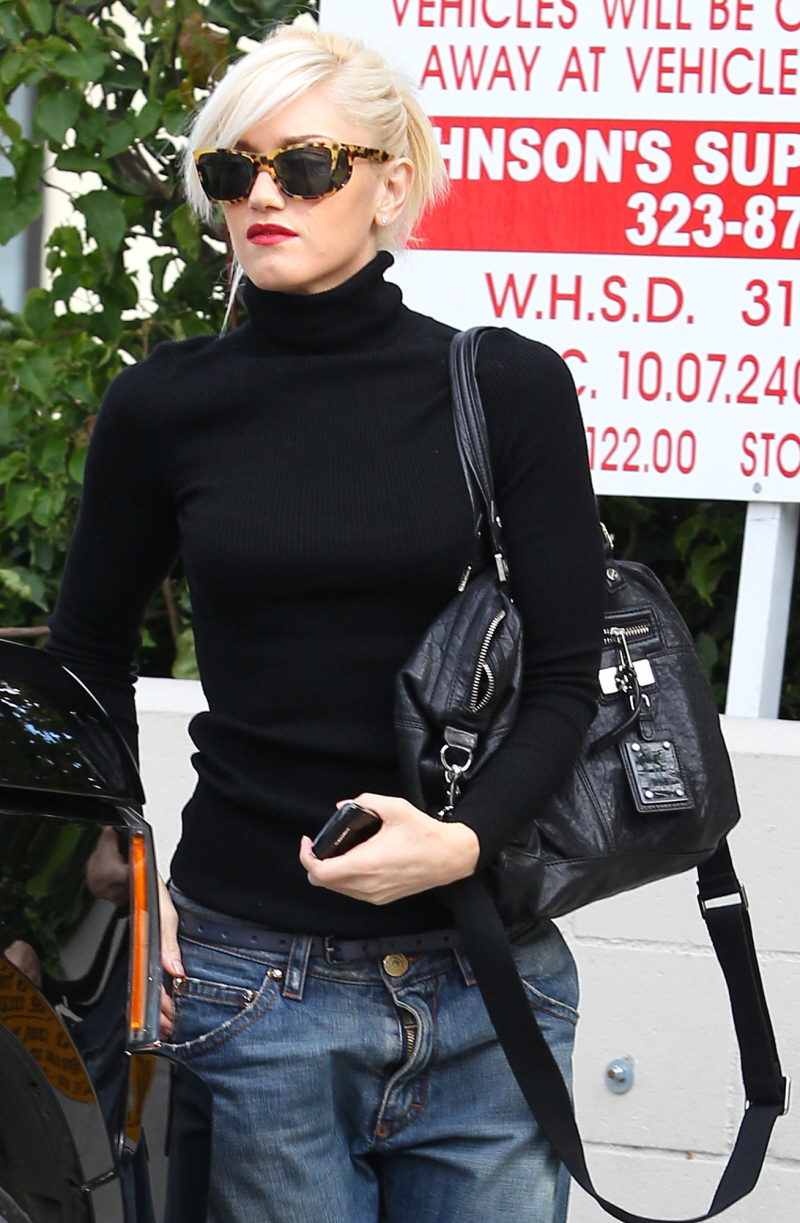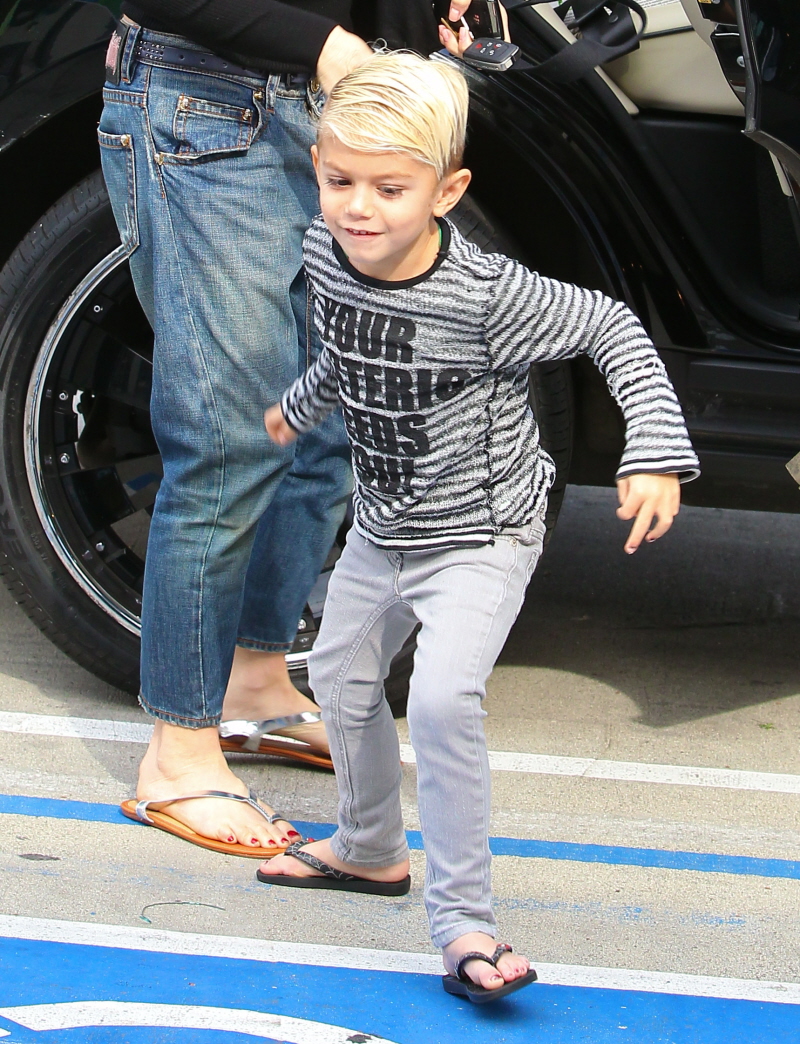 Photos courtesy of Fame.