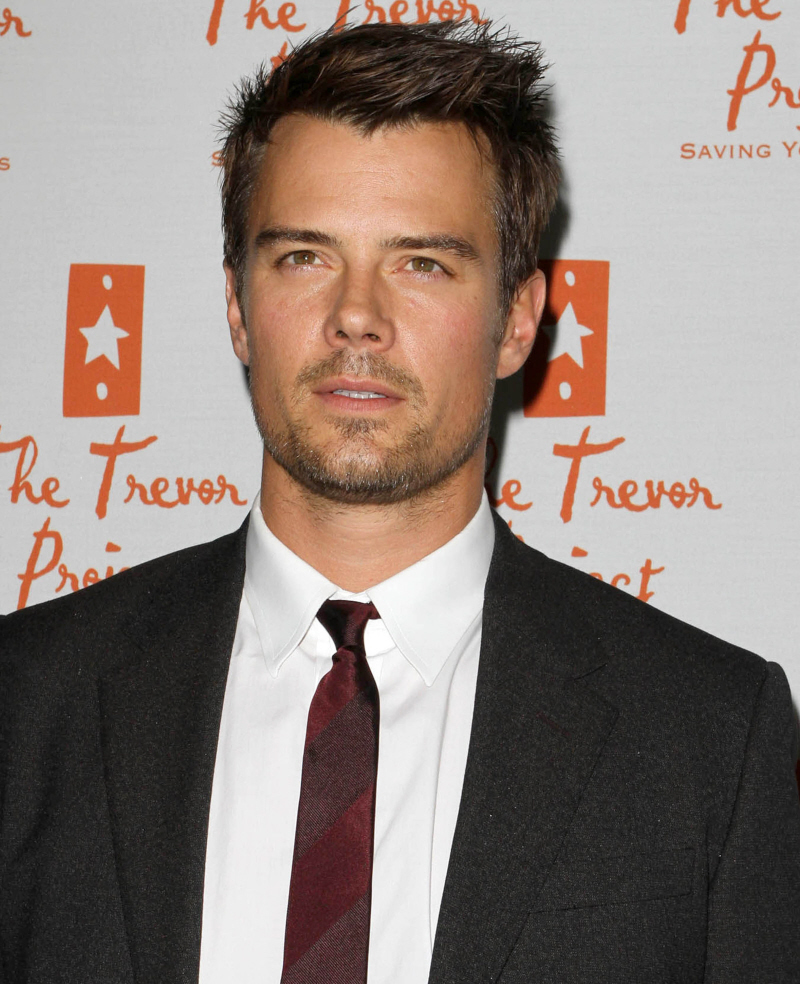 It was exactly a week ago when we found out that Josh Duhamel had been kicked off of a plane for refusing to turn off his Blackberry, and for heckling a stewardess or something. Basically, he was a jagoff. In the immediate aftermath, Josh's publicist only offered an insincere-sounding apology. Then, a few days later, Josh told Access Hollywood that he learned his "lesson" and was now "good". Once again, there was the general feeling of insincerity, like Josh just didn't want to be bothered explaining himself or the situation. Now, a week later, he seems to realize that he actually needs to sit down and give an interview about it – and coincidentally, he's also promoting some charity work he's doing. Smart. That's why Hollywood publicists get the big bucks:
'Transformers: Dark of the Moon' star Josh Duhamel had a bit of his own transforming experience last week when he was asked to leave a flight from New York to Kentucky after reportedly ignoring a flight attendant's request to turn his BlackBerry off. The star exclusively tells ET, "I messed up, and I feel like an idiot because of it."

"It's just one of those situations that you wish you could have back," he explains. "I meant no disrespect to the crew or the flight attendant or any of the people that were on the plane. I didn't mean to further delay them. …You know, that's just not the person I try to be, and I just wanted a chance to apologize to the people that were affected by it."

Josh adds with a laugh, "The lesson that I learned is that I probably need to check myself into 'BlackBerries Anonymous.'"

This holiday season (and, of course, year-round), Josh is trying to make a difference and hopes people will consider the American Red Cross and their 2010 Holiday Giving Campaign, "Gifts that Save the Day."

"Considering the economic downturn, and there's a lot people out there that are struggling right now, it's not an easy time for a lot of people — and it's not the most easy time to give — but this is the time when people most need it," he explains.

After the devastating earthquake in Haiti, Josh helped organize a youth run that raised more than $100,000 in Santa Monica, CA. He says that the flooding in North Dakota about five years ago sparked his interest in getting more involved with the Red Cross.
"I felt like I really wanted to do something," he says. "What can I do? How can I help make the biggest impact? And it was through the Red Cross."

The 38-year-old star plans to spend the holidays along with wife Fergie with his family, noting, "We switch off every year. Last year Christmas was at Ferg's house, this year it's at my place. … We just plan it so that we're spending time with both families."

Josh confirms that they plan to renew their wedding vows on their upcoming second anniversary in January, saying, "It's fun, and it's a good excuse to get family and friends together and throw a party." In the meantime, both stars remain busy, but Josh says he enjoys catching his significant other on stage with the Black Eyed Peas whenever he can.

"I love watching the show and I love watching her perform," he gushes. "I'm impressed by her and her talent. I'm not afraid to admit it — I'm a fan."

Talking a little 'Transformers: Dark of the Moon,' which lands in theaters July 1, 2011, Josh says, "There's nothing quite like being on the set of a Michael Bay movie because it's a spectacle every day. I feel like a tiny cog in a giant machine when I'm there, but it's pretty fun to be a part of. … I'm excited to see how it all turns out."
[From Entertainment Tonight]
Wow, he killed a lot of birds with one interview, right? Apology for being a jag? Check. Charity promotion so he looks like a decent guy? Check. Promoting the strength of his marriage after that affair with the stripper? Check. A little early promotion on Transformers 3? Check. Whatever, he sounds kind of sorry. I'm over it. He's not important enough to be mad at.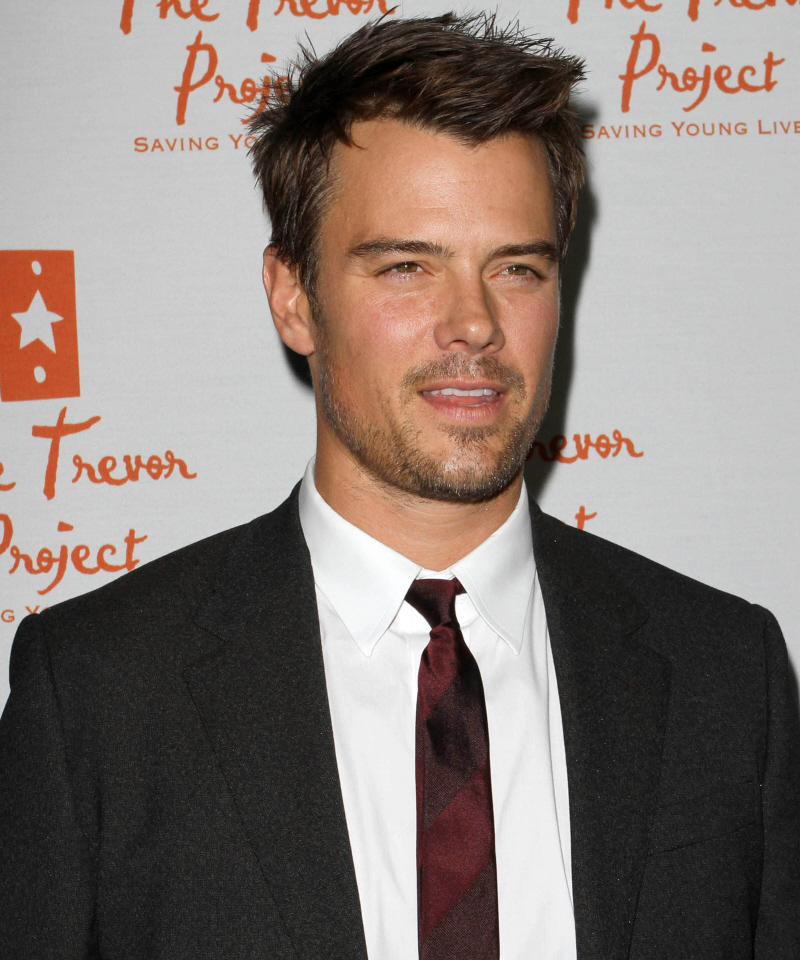 Photos courtesy of WENN.