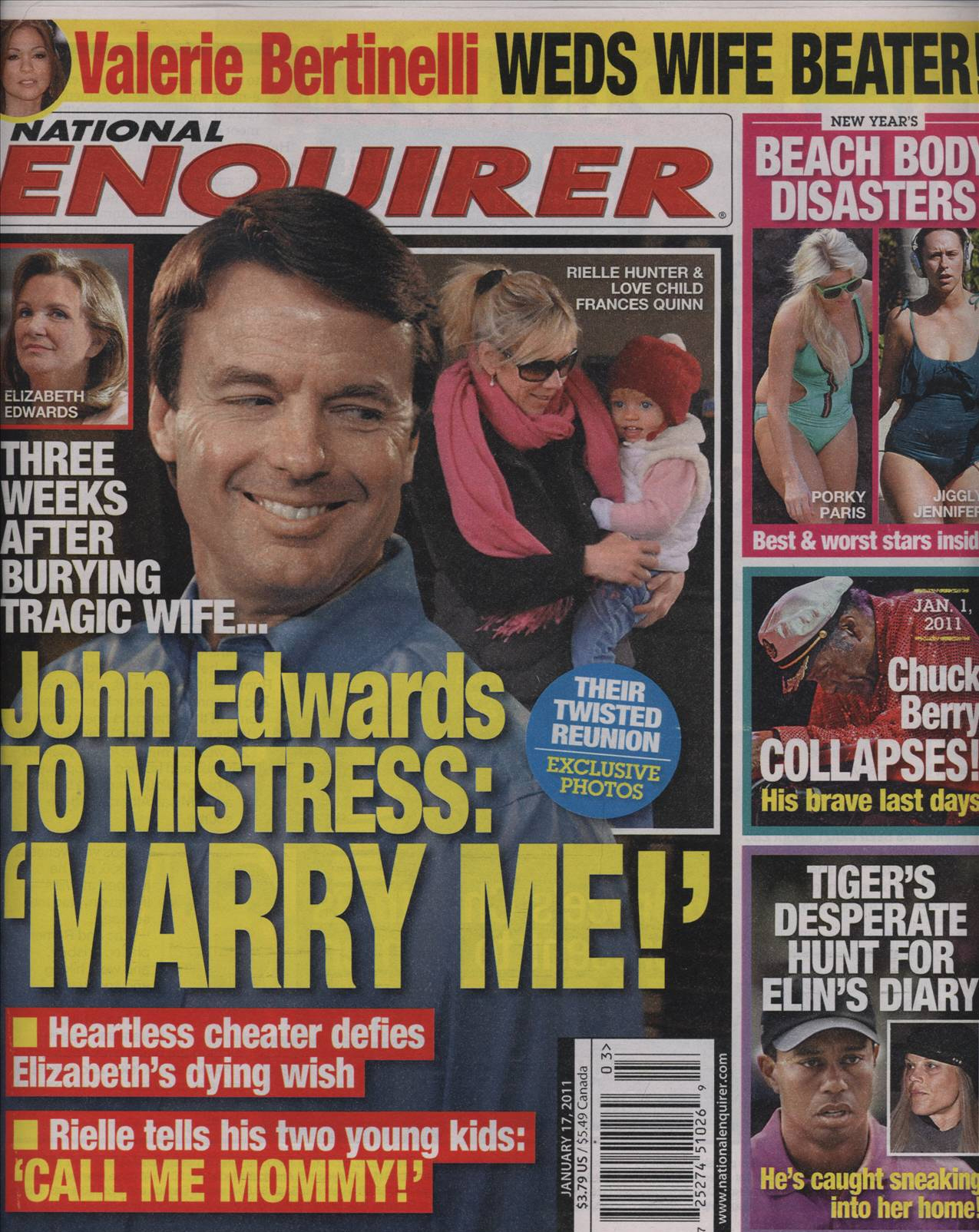 The National Enquirer's cover story this week is yet another epic John Edwards piece. You will remember that the Enquirer was the outlet to break the Edwards affair story, getting the first published photo of John with his love child by Rielle Hunter. The Enquirer has spent a lot of time and money covering the Edwards saga – they have sources deep within the Edwards camp, I believe, and they have consistently broken news about the Edwards family, and all of the legal stuff that surrounds this mess.
Okay, so let's get into it. First, a piece of information that was widely reported and verified, but that the Enquirer reported first: Elizabeth left John out of her will. Just a week before her death, Elizabeth had a new will filed with her lawyers, and she left all of her money and possessions to her three children. People Mag points out that John is currently living in the home they shared in North Carolina. Now, since the Enquirer story is epic, I'm just going to do bullet points:
*John Edwards proposed to Rielle Hunter just three weeks after burying Elizabeth, while on holiday with Rielle and his kids. He pledged his love to Rielle and promised that eventually they would all "become one big happy family," says a source.

*During the holidays, John introduced his children to Rielle. Rielle told the children to "call me Mommy."

*All of this is in direct violation of Elizabeth's dying wishes. A source says: "This is the absolute last thing in the world Elizabeth wanted… Rielle is the woman she once labeled 'pathetic' and 'a home wrecker' and a 'blackmailing golddigger.' She did not want John to introduce their kids to his love child – let alone Rielle. She never wanted her kids anywhere near that woman!"

*Elizabeth's estate is worth an estimated $53 million, all of which is left to her children. Elizabeth also tried to revise her will to ban John from letting their kids meet Rielle and daughter Quinn. Elizabeth and John's daughter Cate is charged with making sure Elizabeth's wishes are honored.

*While John did spent Christmas day in Chapel Hill with Elizabeth's family and his three oldest children, just a few days later, he packed up Cate, Jack and Emma and drove them to Charlotte, NC to meet Rielle. He invited Rielle and Quinn to dinner with the other kids, and introduced them.

*A source says: "John had convinced Cate that the meeting was inevitable – and better they get past it now than wait… Rielle cried with joy when she saw all the children together for the very first time. She had been waiting for this meeting for a very long time – but knew it wouldn't come until after Elizabeth's death."

*The reactions? "It all went off without a hitch. Before you knew it, Jack and Emma were playing with Quinn, and Cate was civil toward Rielle."

*To cap off the occasion, John proposed. "John pledged his undying love… but nothing is official yet."
[From The National Enquirer, print edition]
Ugh, what is there to say, really? John Edwards is a piece of crap, a moron, a jagoff, and whatever other slur you want to throw at him. But I have to say one little teeny tiny thing… while I understand why Elizabeth was so adamant that her children never meet Rielle or Quinn, I have to admit, it's not a completely rotten idea for Jack and Emma to meet their half-sibling. Better to be honest about that kind of stuff, especially since Quinn is just an innocent little girl. However, all of the Rielle junk… Gawd, this bitch. And John is still so… dumb. Rielle is psychotic, really and truly. And she doesn't deserve to have those kids in her life.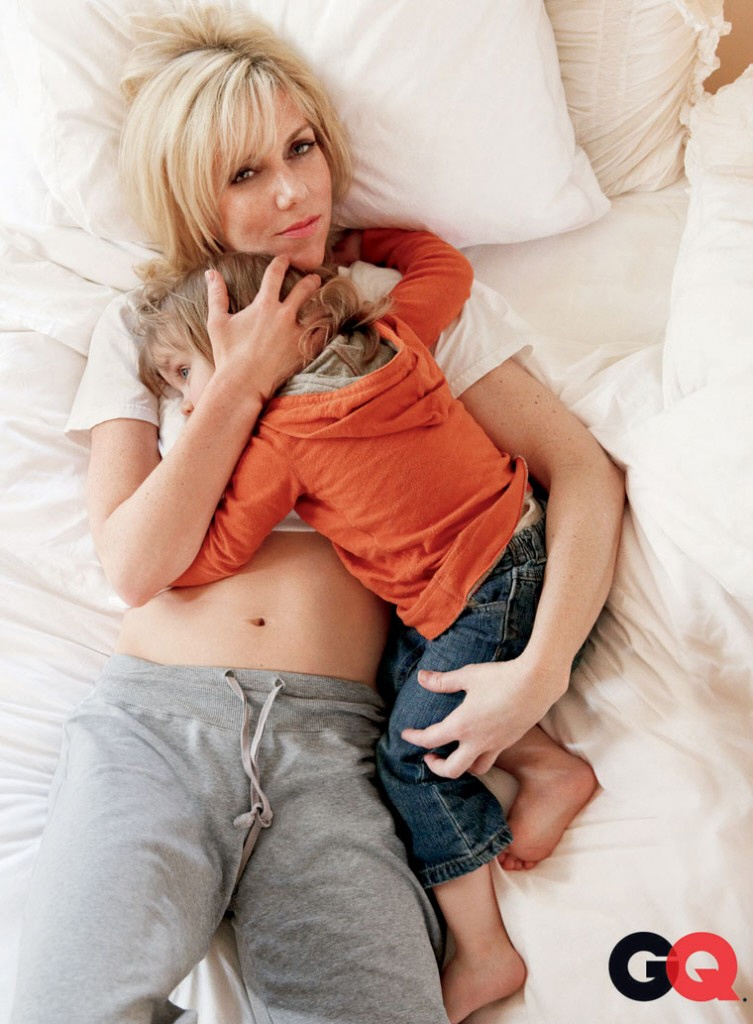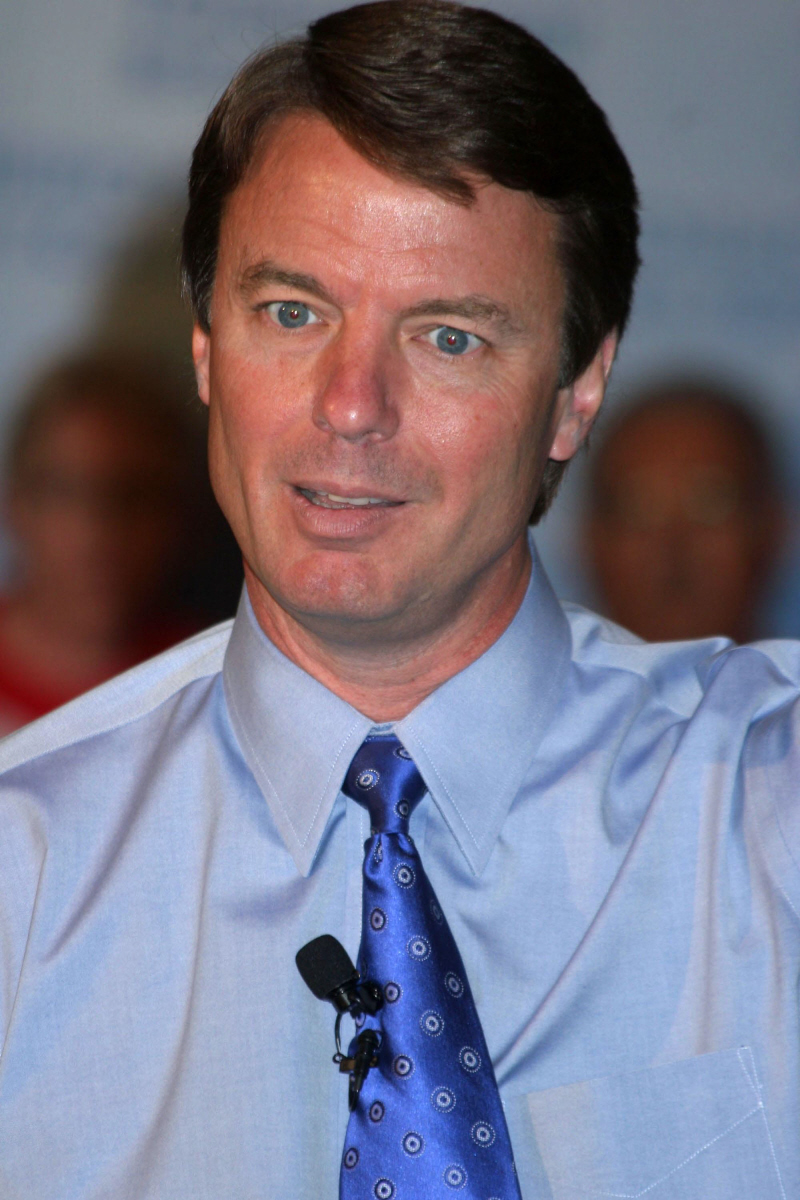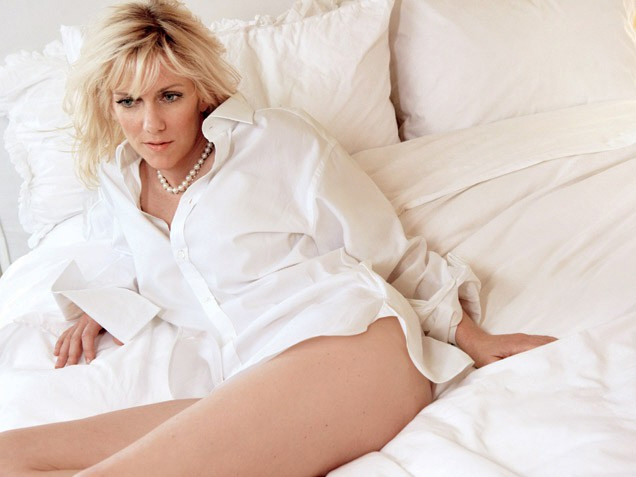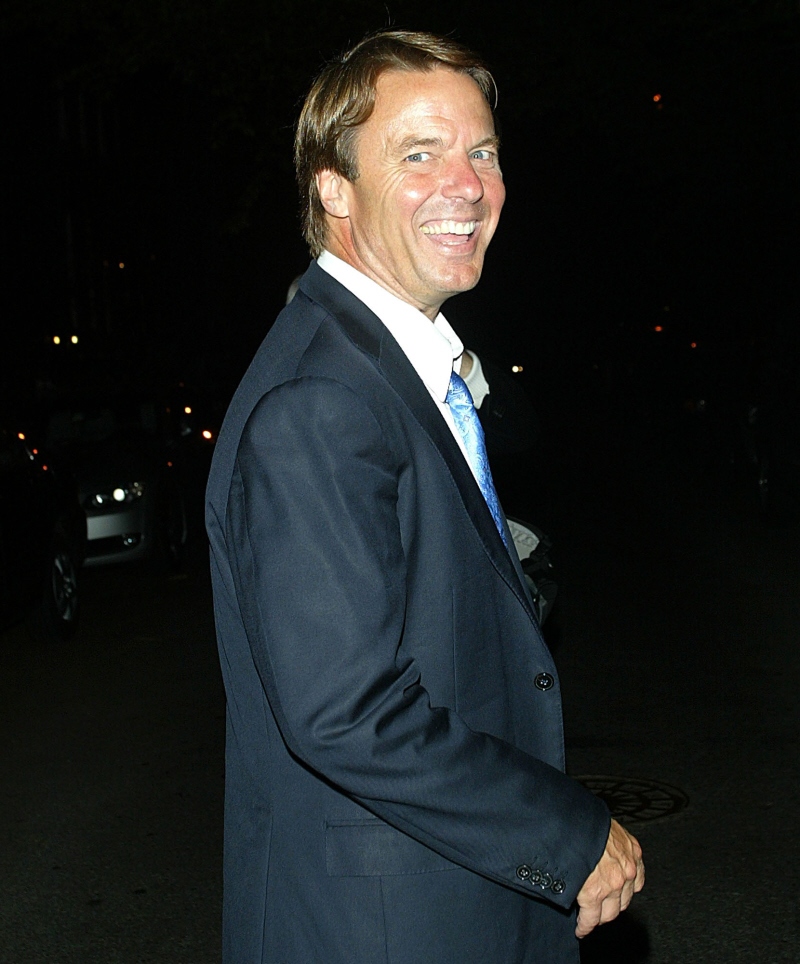 Photos courtesy of WENN, Rielle Hunter photos courtesy of GQ.