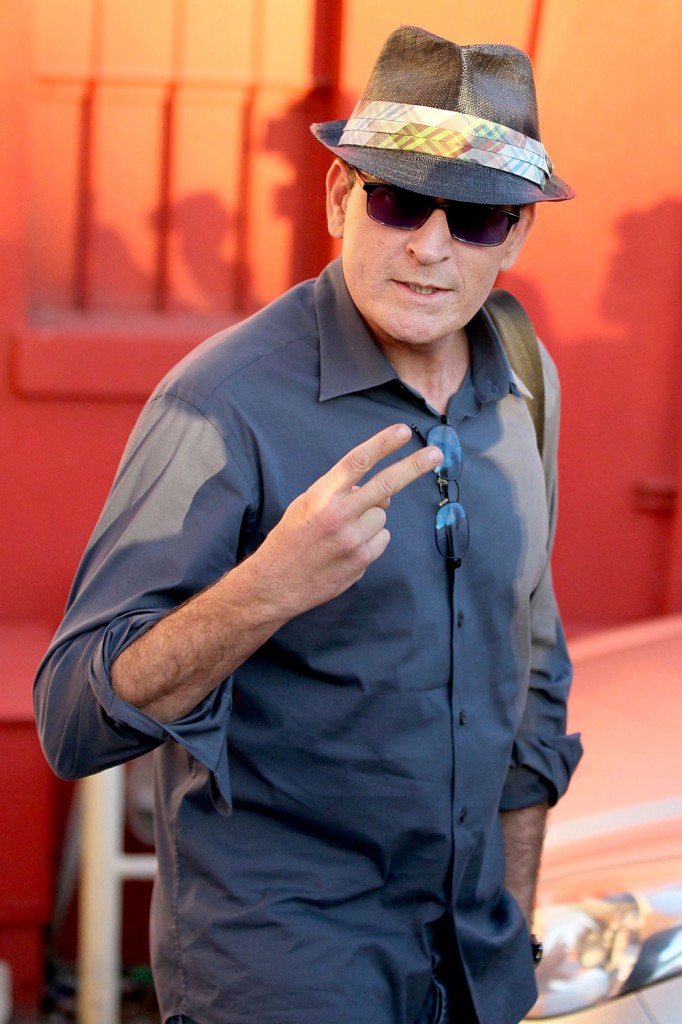 I know this is wrong, because I should be outraged, but this latest story about Charlie Sheen just cracked me the hell up at first. Then I remembered that he's an abusive S.O.B. and took a different view of the situation. Still, Sheen plays the drunk, drugged-up devil-may-care guy so well that he's like a stock character in a predictable men's comedy. He's the partying best friend of the guy who is going to get married and is super loyal to his fiance. The Sheen character keeps bringing sleazy women around to tempt his buddy, who turns them down and manages to gets to the altar just in time to get slugged out by his bride-to-be. Getting back to reality, Sheen wasn't in Vegas as part of some outrageous bachelor party. He was hanging alone with three porn stars he met at an adult video convention. He remains the highest paid star on television despite the fact that he's known to have abused a handful of women, including two of his ex wives, and spends his free time coked up with hookers. Sheen is sure working hard to turn his life into a cliche.
Forget "Two and a Half Men" — TMZ has learned Charlie Sheen has hooked up with three whole porn stars in Las Vegas — all at the same time … during what we're being told is an epic bender.

We've learned Charlie hooked up with the three women — who are in Vegas for a porn convention.

The foursome is holed up at The Palms Hotel and Casino.

As TMZ first reported, Sheen was seen today hammering down Grey Goose Vodka in the hotel bar.

Charlie is due back on the set tomorrow, and everyone around him — from studio execs to members of his team — is deeply concerned for his welfare and wants him to go to rehab.

As far as we know … Sheen hasn't checked in with anyone today.
[From TMZ]
Both TMZ and Radar have photos of one of Sheen's porn star hookups and she looks incredibly young at 23. It's clear the girl talked to Radar because they go on about how into her Sheen is. The hooker, Bree Olson, has a NSFW twitter account that shows just how into her job she really is, and I'll leave it at that.
Sheen spent his Christmas with hookers and blow, and he's spending his free time that way too. Here's what I think will happen – Sheen will show up on set looking worse for wear but ready for work. He'll shrug and act like everything is fine and it was a huge exaggeration, which is basically what he did when he locked that hooker in the bathroom and trashed a hotel room. Maybe he'll go on like this for a few more months, but it's got to catch up with him soon. The womanizing best friend character either learns from his mistakes and sobers up or faces the consequences. In real life, it can turn out much worse in the end.
Header photo credit: WENN.com. Photos below via Twitter