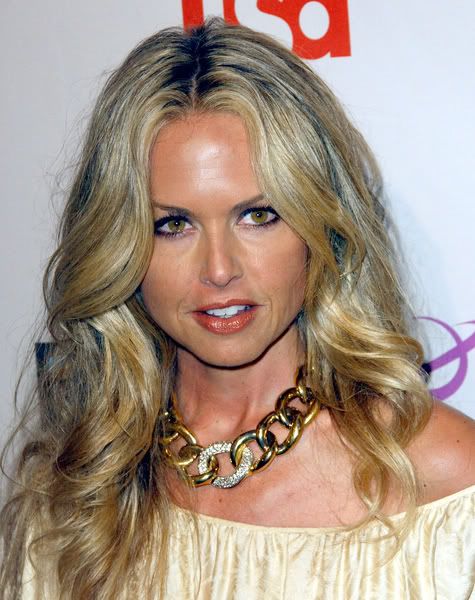 Stylist Rachel Zoe has often been cited as the reason so many starlets have become so stick thin in the last few years – and accusation she wholeheartedly denies. Though for her recent cover of Harper's Bazaar they had to Photoshop her from a size 0 to a size 8. And she admits eating isn't exactly on the top – or the bottom – of her to do list.
Rachel Zoe admits eating doesn't always make her daily agenda. "I'm a textbook definition of that perfectionist girl who has huge expectations of herself," she says in the September issue of Harper's Bazaar. "It's hard for me to take care of myself, let's put it that way. I am my last priority."

When she's working on her own, she says it'll sometimes be 7 p.m. and she's only "had coffee and a grapefruit" all day. Zoe, 37 — who was retouched from a size 0 to a size 8 for the magazine — says "it's not that I don't eat. I eat." She just doesn't always have the time. Asked if she eats lunch, she replied: "Truth? I don't. I'm not a lady who lunches; it's a lull in the day."

She says she doesn't get why she was to blame for celebs being too skinny. "We've had Audrey Hepburn, we've had Twiggy, we've had Veruschka, we've had Kate Moss," she says. "I'm trying to figure out why I am to blame for skinniness… Truthfully, I've never seen myself as being too thin," she adds. "Sometimes I'll look at photos and be like, 'Oh, that's not a good look.' But generally speaking, I'm not too thin."
[From Us Weekly]
I just look at this woman and get the chills. I think a lot of people blame her for the skinniness because she's supposedly passed on a lot of very unsafe tips and techniques to help starlets become a scary kind of thin. And it's a lot more than grapefruit and coffee.
Here's Rachel Zoe at the NBC All-Star Party in Beverly Hills on July 20th. Images thanks to WENN. Header image thanks to Images thanks to PR Photos.