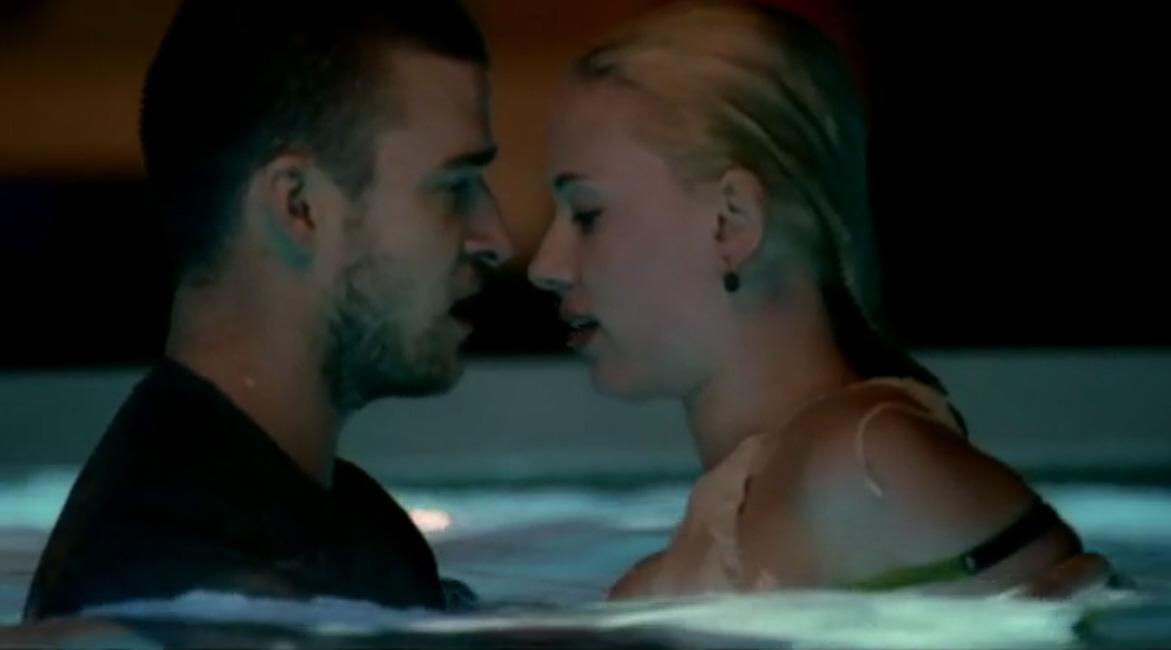 Scarlett Johansson and Justin Timberlake have circled around each other before. Back in the beginning of 2007, there was a lot of gossip that JT has cheated on Cameron Diaz with ScarJo, and that he basically was trying to make Scar his jumpoff. Some other stuff went down, and Justin ended up with Jessica Biel – my personal theory was that Scar was fine with some JT hookups, but that she had no interest in being his girlfriend. Because that's the way Scar used to roll – she really didn't give a f-ck. Anyway, now that Scarlett is single again, and now that it's well known that Jessica Biel allows Justin to do whatever and whoever he wants, guess who is rumored to be hittin' it?
Sexpot SCARLETT JOHANSSON's crying on the shoulder of former on-again, off-again hunka-hunka JUSTIN TIMBERLAKE about her failed marriage to RYAN REYNOLDS – and that's making TimberSnake's still ring-less girlfriend JESSICA BIEL CRAZY because she fears Scarlett might try to get Mr. SexyBack BACK!

Said a source: "Scarlett was hot and heavy with Justin right before falling for Ryan, and now that Scarlett and Ryan are divorcing, Jessica is terrified the former lovers will pick up right where they left off. After all, he dated Jessica and Scarlett simultaneously at one point. Jessica's always looked the other way and given Justin his space when he needed it. They'd be apart for a while, then get back together. But now she's worried that's all going to change with newly single Scarlett back in the picture." Stay tuned.
[From The National Enquirer]
Yeah… I don't think Biel has anything to worry about. Not that Biel shouldn't be concerned that Justin seems to be trying to line up a potential jumpoff – Mila Kunis, anyone? But Biel shouldn't worry about Scarlett specifically – Scar isn't interested in dating Justin. She never was, and she probably never will be. But they probably are hittin' it. Oh, and Gossip Cop got a denial from "a source close to Timberlake". Did he even bother to deny all of that stuff with Olivia Munn and Mila Kunis? Hm…
I just love that there is video evidence of JT and Scarlett: