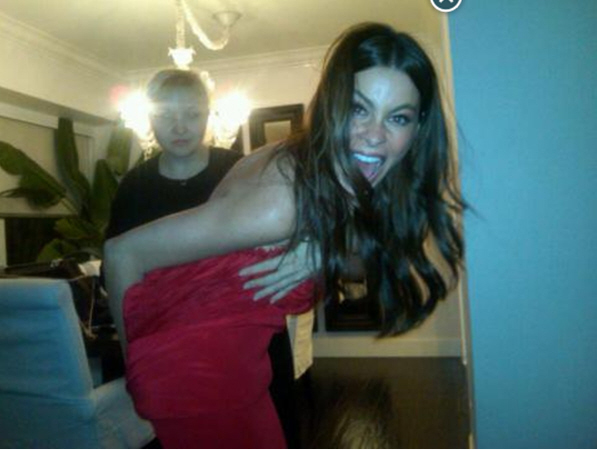 Sofia Vergara, my girlfriend, tweeted the above photo a few days ago, venting that none of the designer gowns fit her spectacular curves. Sigh… you know, I'm a hetersexual lady and everything, but Sofia just does it for me. I would not only go gay for a night with her, I would want to spend the rest of my life in Motorboat City. Too much information? I can't help it. More Sofia!
Modern Family star Sofia Vergara still hasn't found a dress to wear to this Sunday's Golden Globes and is placing the blame on an unexpected culprit: Her show-stopping curves! The best supporting actress in television nominee took to Twitter Wednesday night to vent her fashion frustrations, posting a hilarious picture of her wrestling with an ill-fitting red frock.

"Nothing fits meeee!!!! I'm not going to the Golden Globes!!!!!!!!," she Tweeted.

This isn't the first time that the star has pointed to her feminine shape as being problematic with fashion, telling Access Hollywood in 2010, "I think because of the shape of my body I have learned to accept that I cannot just wear anything that is [in] fashion because…not everything, you know, fits."

Healthy curves and a sense of humor? What could be more in style than that? Come back here Sunday night to see what Sofia and all the Golden Globes stars picked for the red carpet.
[From People]
I love Sofia's Twitter account. Her tweets are genuinely funny, and she always posts a ton of photos from the set of Modern Family. I wonder if producers mind that she gives away future plotlines constantly? They probably mind for a minute, and then they take a look at her boobs and remember why they keep her around.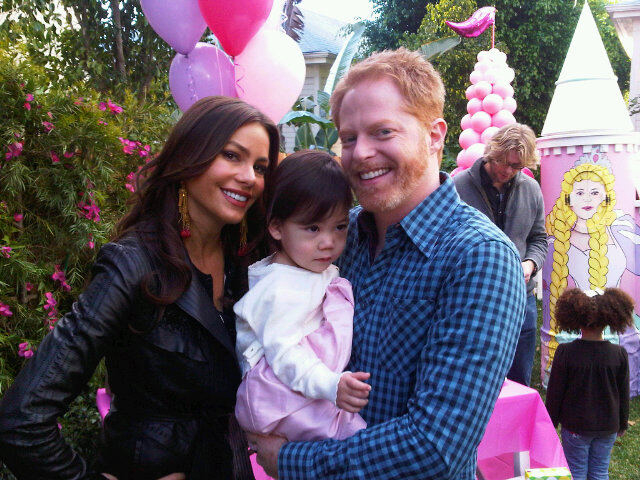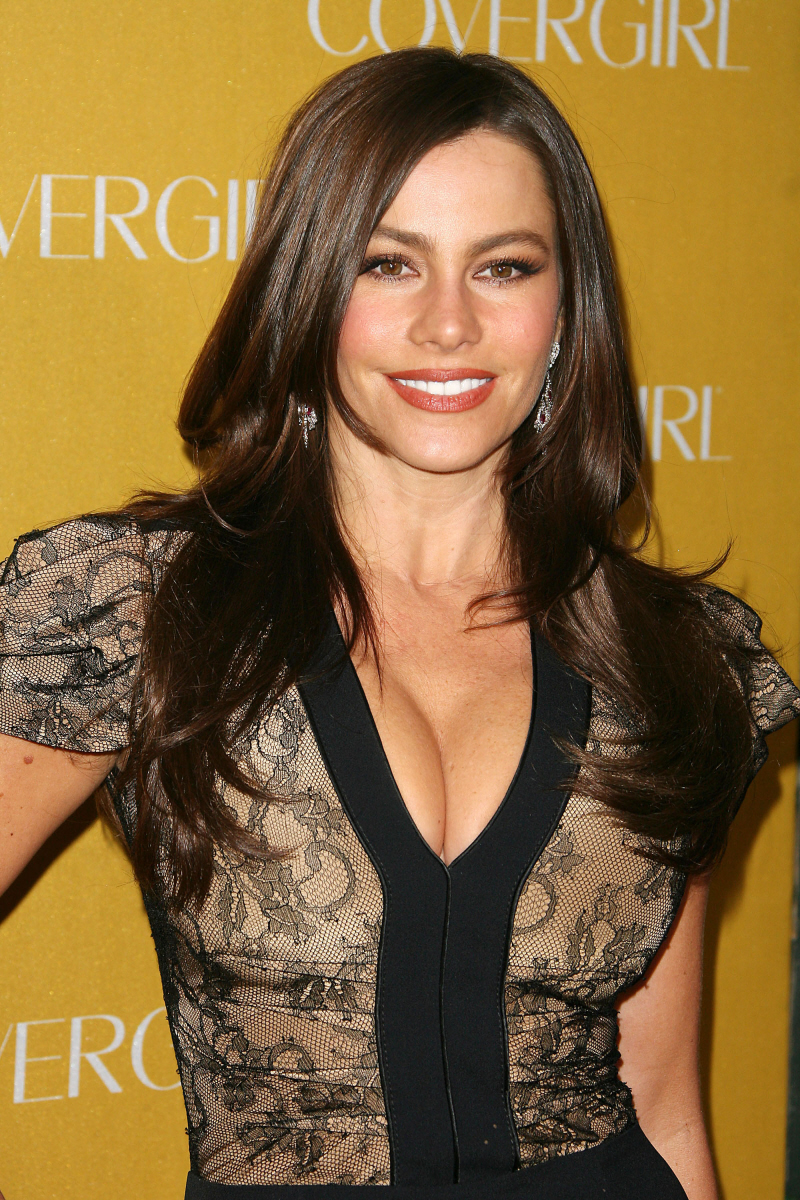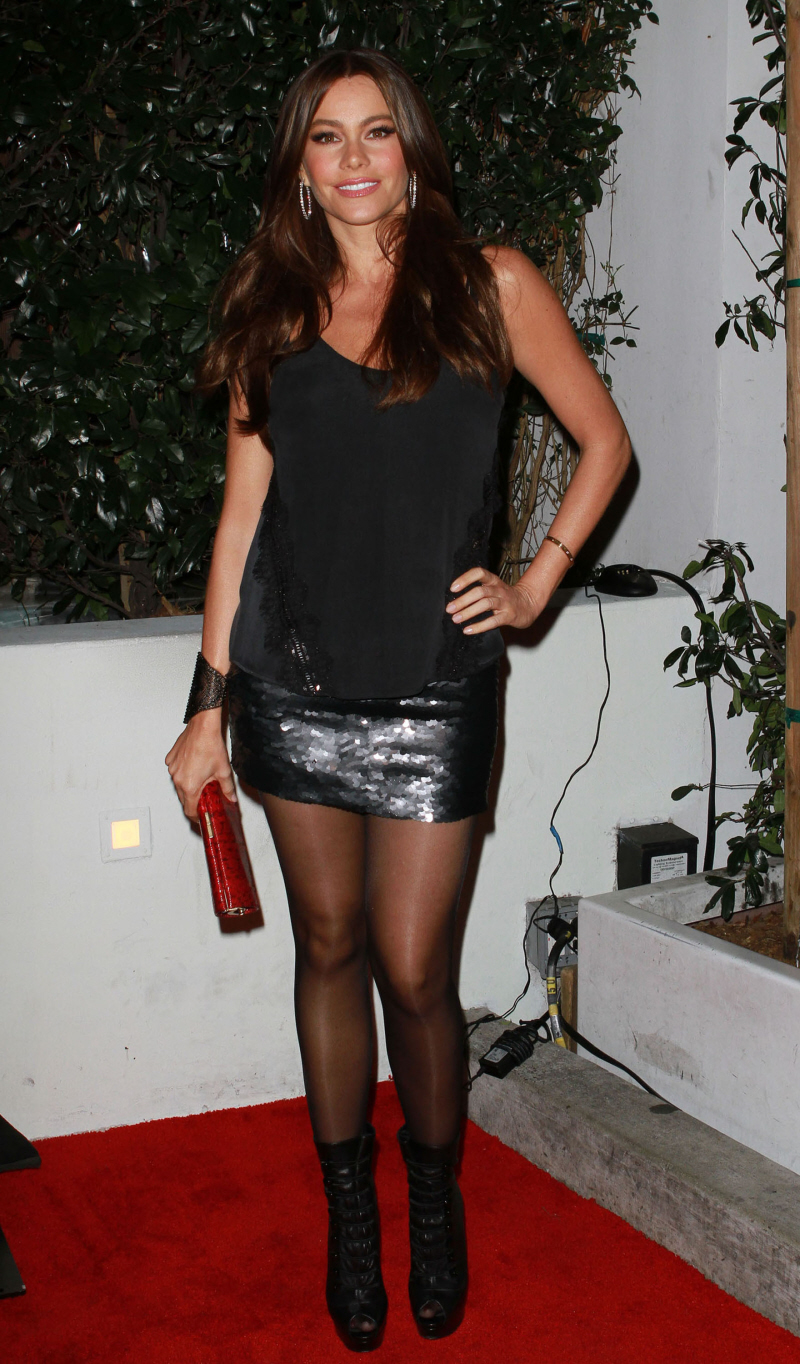 Photos courtesy of Sofia's Twitter feed and WENN.