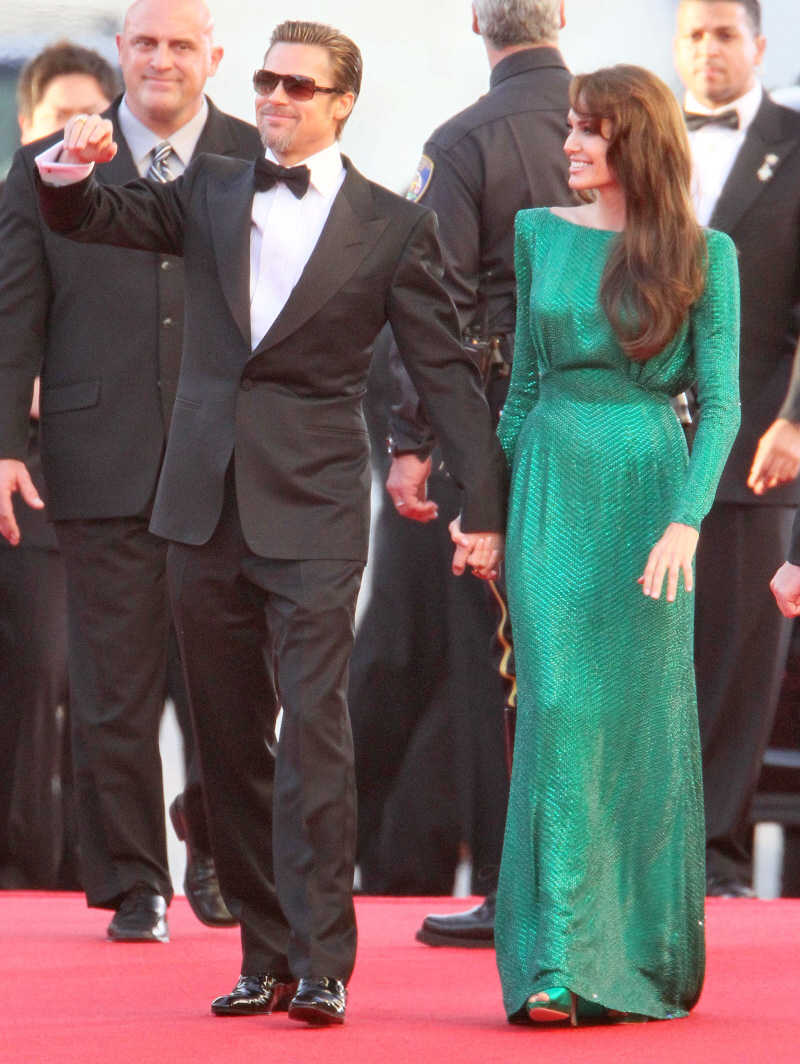 Since we cannot NOT talk about them, let's devote an entire post to Brangelina at the Globes, and all of the conspiracy theories around them. First off, the red carpet fashion. Angelina is wearing this rather gorgeous-but-matronly green sparkly Versace. It's not one of her beloved sack dresses, at least it's not full-on sack. It has some sack-y angles, though. Brad is wearing… who cares? It's probably Tom Ford. Brad wears a lot of Ford. Back to Angelina – she was finally wearing a jewel tone! I'm so glad that Angelina's stylist Jennifer Rabe finally read my rants. Angelina belongs in jewel tones. Also, was anyone else impressed with the hourglass figure the dress gave her? Angelina does not have an hourglass figure – she has boobs, yes, but she lacks a defined waist. I'm kind of thinking the Versace might have had some built-in padding on the hips to give the illusion of a waist. CONSPIRACY #1.
Conspiracy #2: One of Ricky Gervais's first jokes was to make fun of both Angelina and Johnny Depp for The Tourist, something about everything being three-dimensional these days, except for the characters of The Tourist. Then he quipped: "I haven't even seen The Tourist…Who has?" So here's the conspiracy: did Angelina just get a nomination so that she and Brad would show up? And what does it mean that Ricky was openly mocking her (and Depp)? Is it a signal that her career is DOOMED? Or that Ricky was simply joking and everyone needs to settle down?
Conspiracy #3: Angelina fixing Brad's bow-tie in a cut-away before a commercial break. WHAT DOES IT MEAN?
Conspiracy #4: It takes about an hour into the show, but finally the constant cutaways to Brad and Angelina begin. During one cutaway, Angelina has pretty much draped herself onto Brad, nestling herself in his shoulder. In another cutaway, in the middle of a joke, Angelina looks vacant and like she can't really see. Perhaps she needs glasses? Or perhaps she's snorting heroin, of course. In another cutaway, as Matt Damon's speech honoring Robert DeNiro begins, you could see Brad and Angelina both sneaking back to their seats. A quickie in the bathroom…? Another cutaway: Angelina reapplying her lip gloss. Another cutaway: Johnny Depp and Angelina engaged in conversation, Johnny doing most of the talking and smiling. I have no idea what any of this means.
Conspiracy #5: Angelina loses Best Comedic Actress. Johnny Depp loses Best Comedic Actor. The Tourist loses Best Comedy. To make matters worse, Megan "The Poor Man's Angelina" Fox presents The Tourist's best Picture clips. WTF?
Conspiracy #6: Angelina's hair looks progressively worse as the night goes on, and it did not start in a great way. At one point, it looked like Brad had really done irreparable damage to her hair, probably when he grabbed a handful as he was nailing her in one of the bathrooms during a commercial break.
That's all I've got.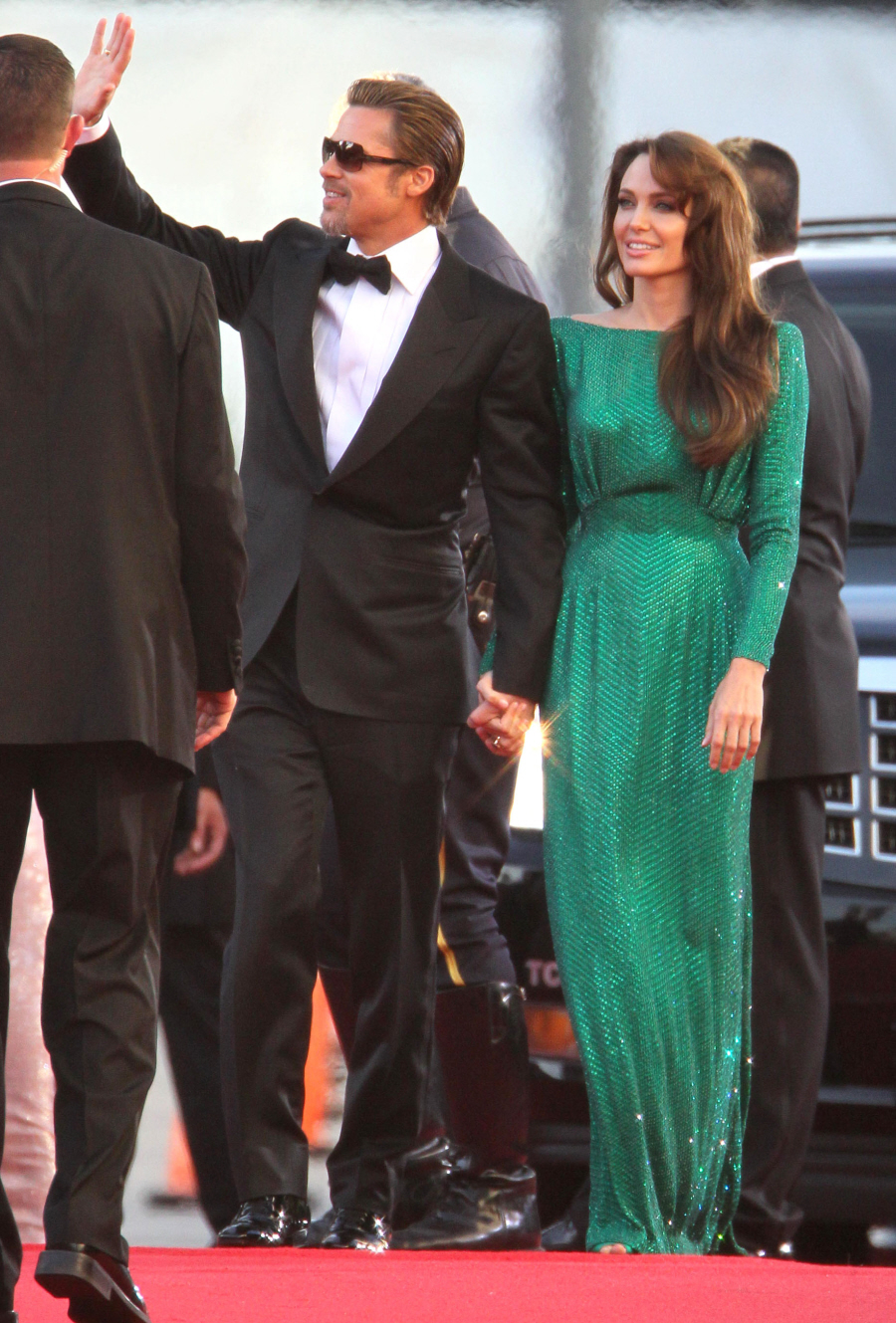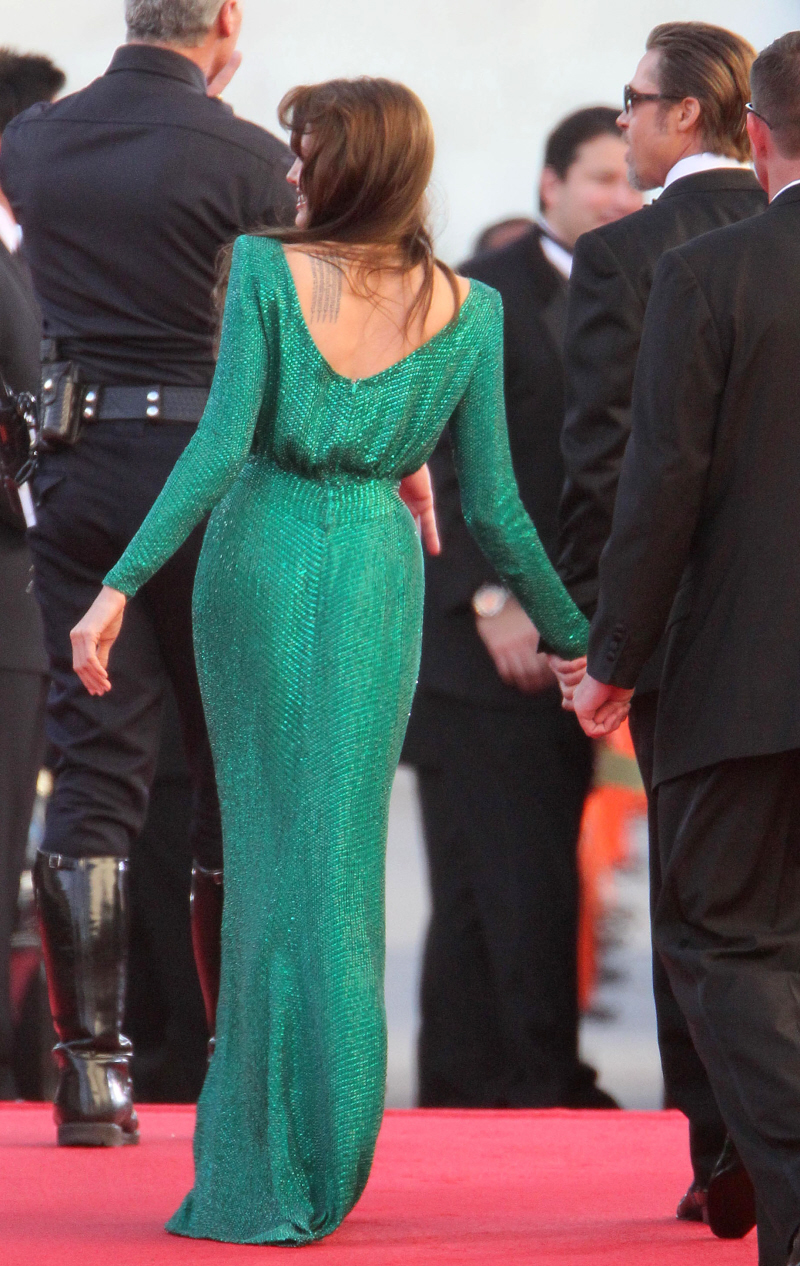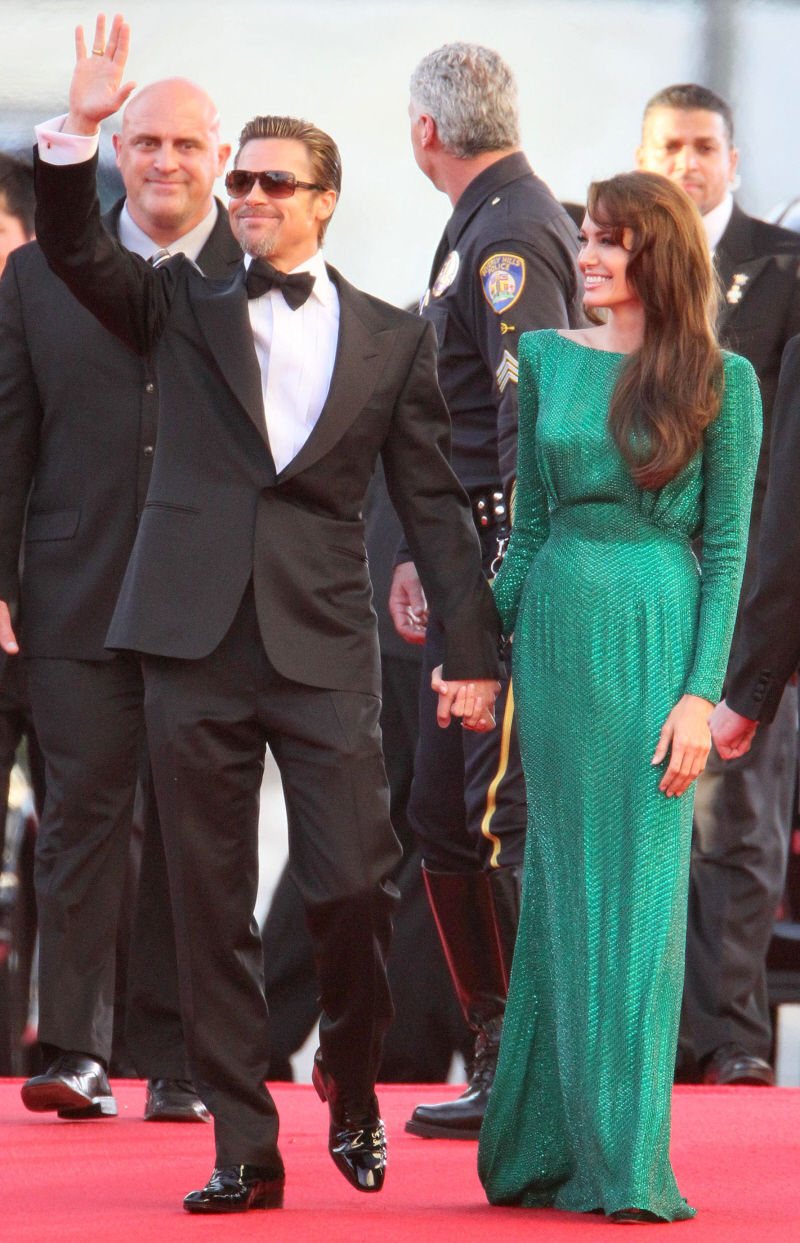 Photos courtesy of WENN.