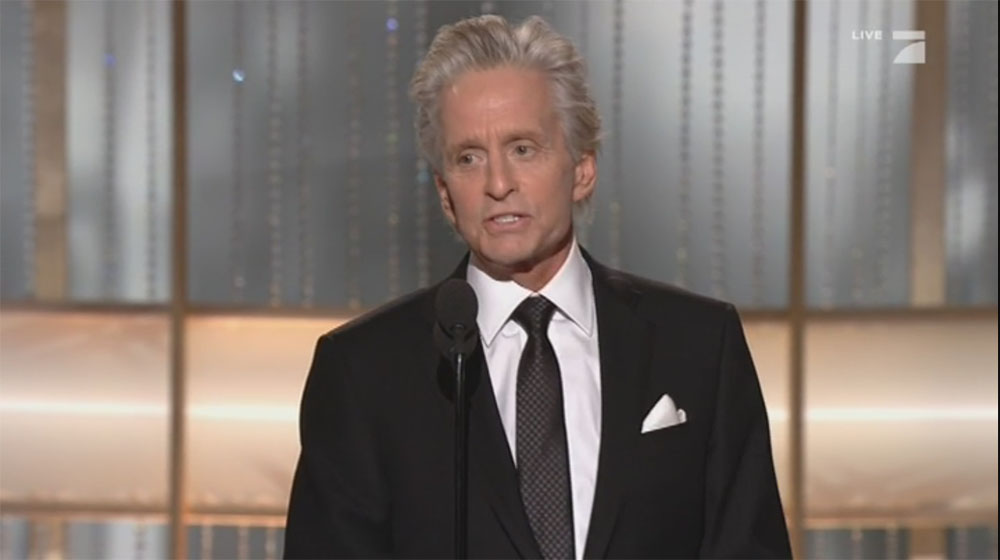 Michael Douglas rounded out the Golden Globes very nicely last night when he presented the award for Best Picture. The crowd went wild, cheering for him and all standing up. Michael quipped "there's got to be an easier way to get a standing ovation." He looked great and you could tell that he's put some weight back in since he's successfully completed cancer treatments.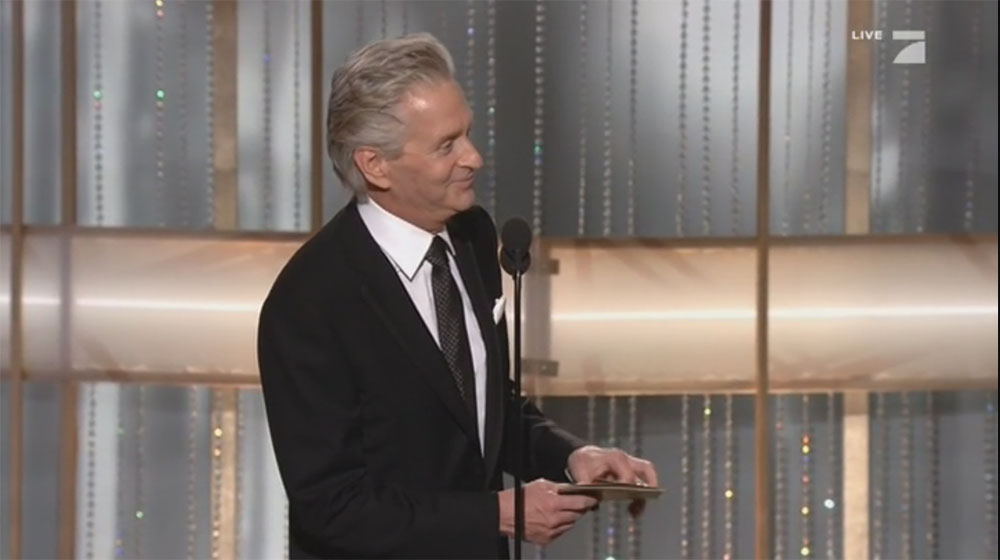 I have so admired the way Douglas has handled himself both during his cancer battle and now that he's tentatively beaten throat cancer. That was a nice tribute to a great actor and a very admirable man. Maybe Douglas will get some more much deserved accolades at the Oscars this year, which are coming on February 27.
Douglas was on Leno on Friday, and he told Jay that after going through cancer he appreciates life more. "I smell the roses. I wake up in the morning and each day is special." There are rumors that Douglas is currently in talks with a publisher and may be working on an autobiography. That story seems to have originated in the Daily Mail and I wouldn't put much stock in it, but I hope it's true. I would love to read his memoir.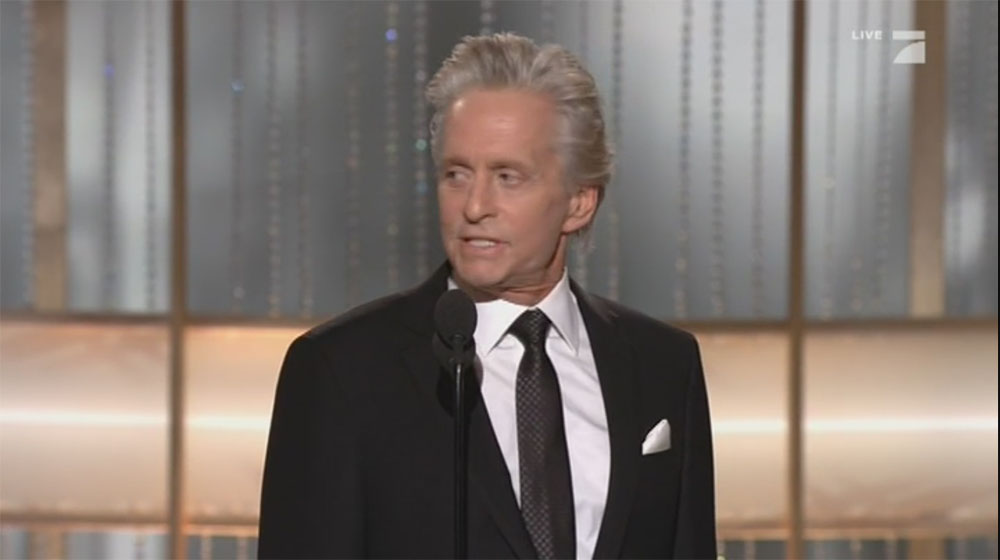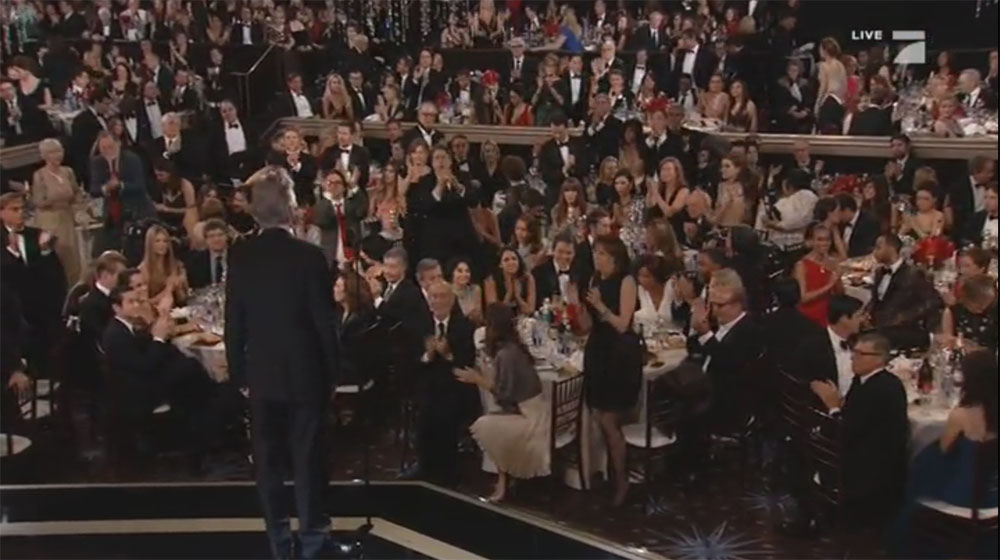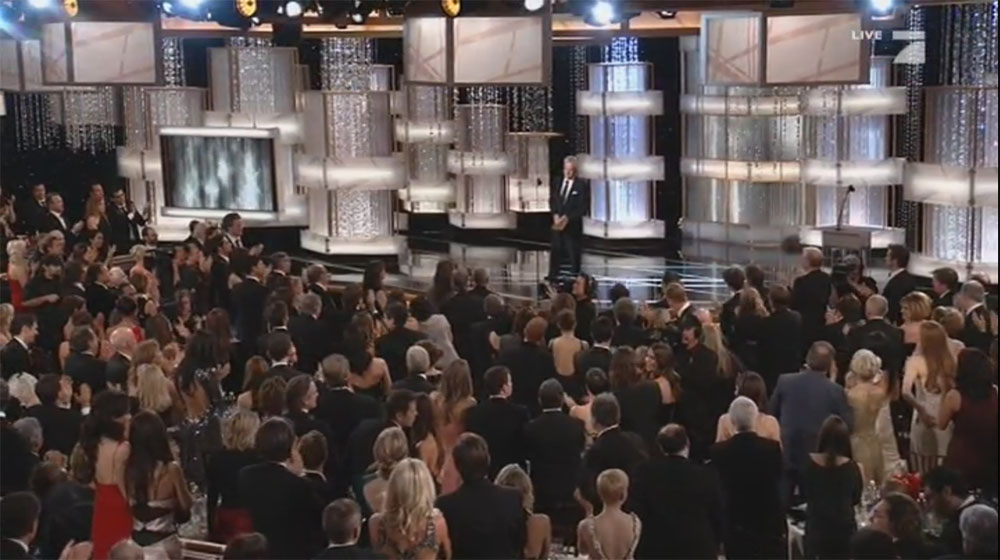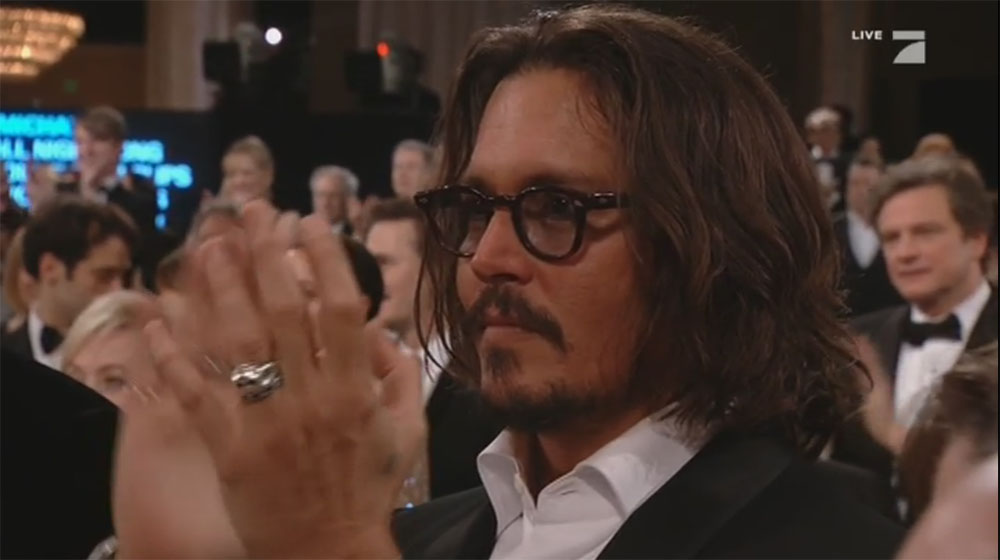 Here's an interview with Michael Douglas and Catherine Zeta-Hones on the red carpet. They say it's a date night for them. I love Catherine's dress!