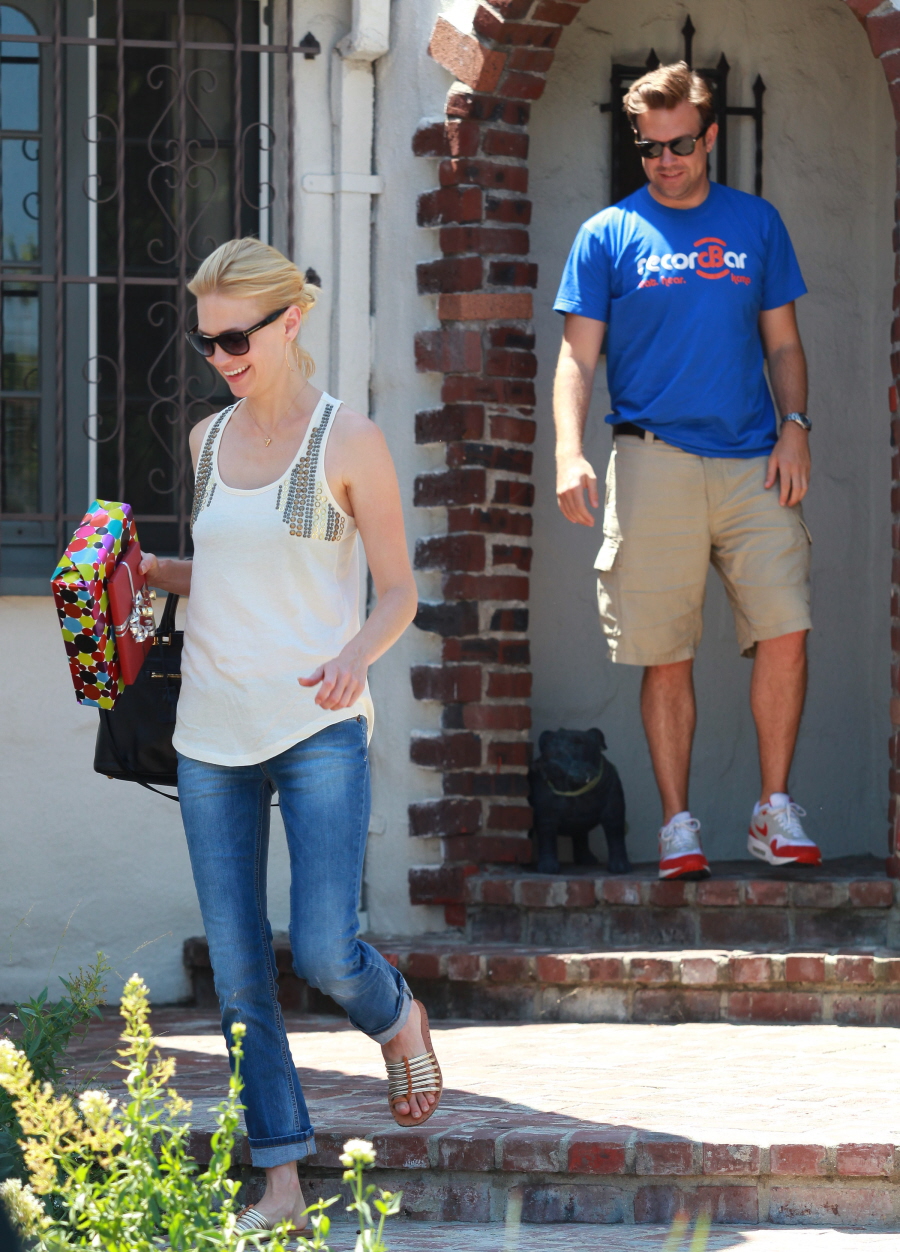 Way back last year, summer of 2010. A pretty Mad Men star has her first brush with major tabloid notoriety when outlets report her involvement in a hit-and-run. January Jones only hit a tree, but she was allegedly drunk, and she walked to her home on foot, leaving the scene of the accident, returning minutes later having changed her clothes and chewing some new gum. Who shows up to support her in her hour of need? Celebrity chef Bobby Flay – the married man she had just hours before been having drinks with at a hotel bar, before they allegedly snuck off alone.
Around the same time, another rumor springs up – Jennifer Aniston has a new man, and they were conveniently spotted on a date and gossipy "sources" are all a buzz about this new guy and how he's the new One. The rumor dies quickly, and when Jason Sudeikis is asked about in a national magazine, he quips that Aniston "should be so lucky" to date him.
Then, in a flash, January and Jason became a couple. Perhaps it was convenience. Perhaps he just prefers blondes with great racks. Perhaps she needed to change the subject after the Bobby Flay rumors. Perhaps, perhaps. Anyway, after about six months of dating, it's over.
It's the end of the road for January Jones and Jason Sudeikis.

The pair, who were first linked romantically last July, are calling it quits on their relationship, a source confirms to PEOPLE.

"They've been on and off for a few months and then the long distance kind of ended it," the source says. "But they could get back together. It was just hard to stay together with the distance."

Jones, who stars on Mad Men is based in Los Angeles, where AMC's hit period drama is filmed. Sudeikis is part of the ensemble cast that puts on NBC's Saturday Night Live, which films in New York City.
[From People]
While I thought they were "meh" as a couple, I would have liked to see more of them out and about together. When I saw that January seemed to be flying solo at the Globes on Sunday, I had a brief moment of "I wonder why Jason isn't with her" but I just figured he probably couldn't get away from SNL. Anyway, it probably was just a PR hookup, something convenient for both of them to change the subject from Bobby Flay and Jennifer Aniston. Plus, I mean, January is a pretty blonde with big boobs and Jason probably loved that about her. She's also dumb as a rock. Like, intensely stupid. So maybe we shouldn't over-think this. She isn't.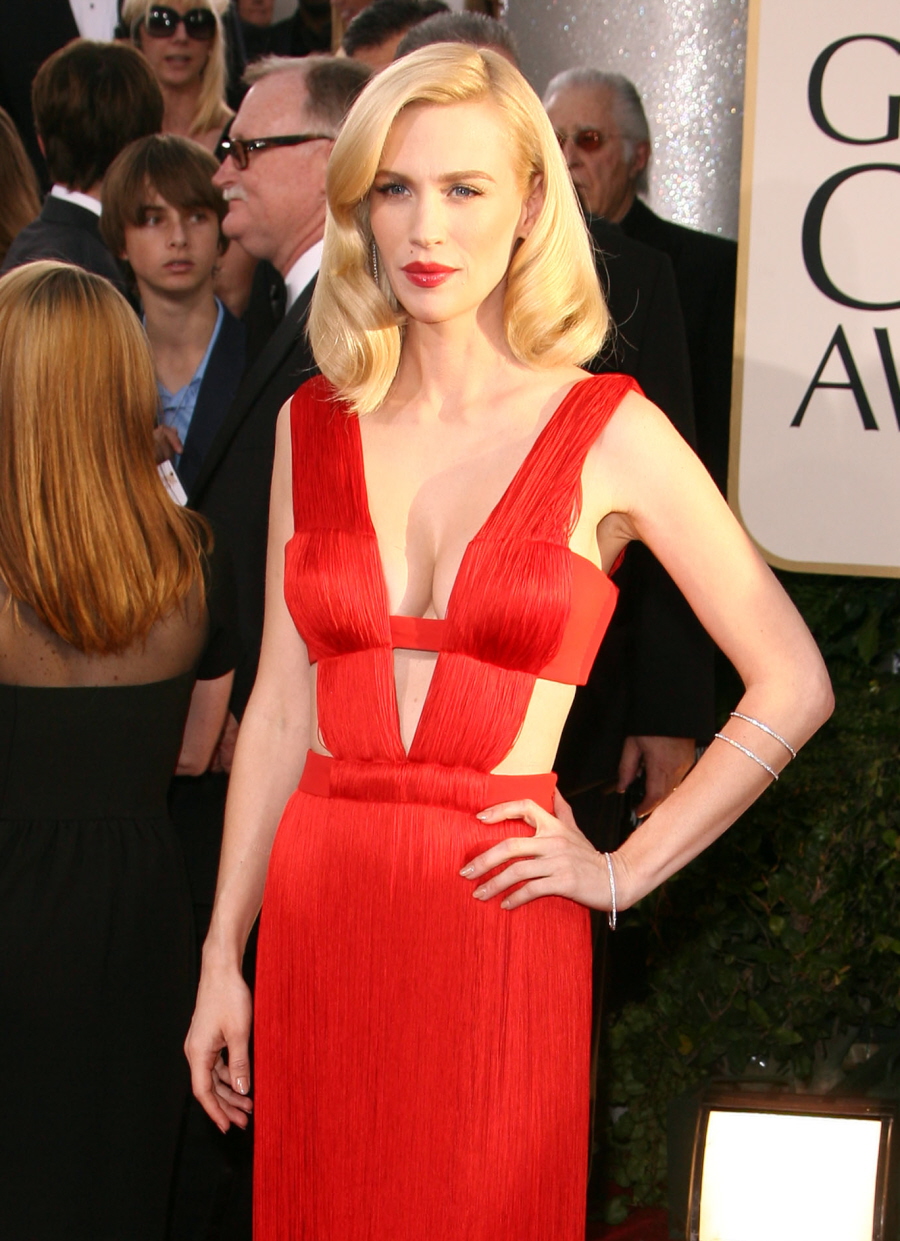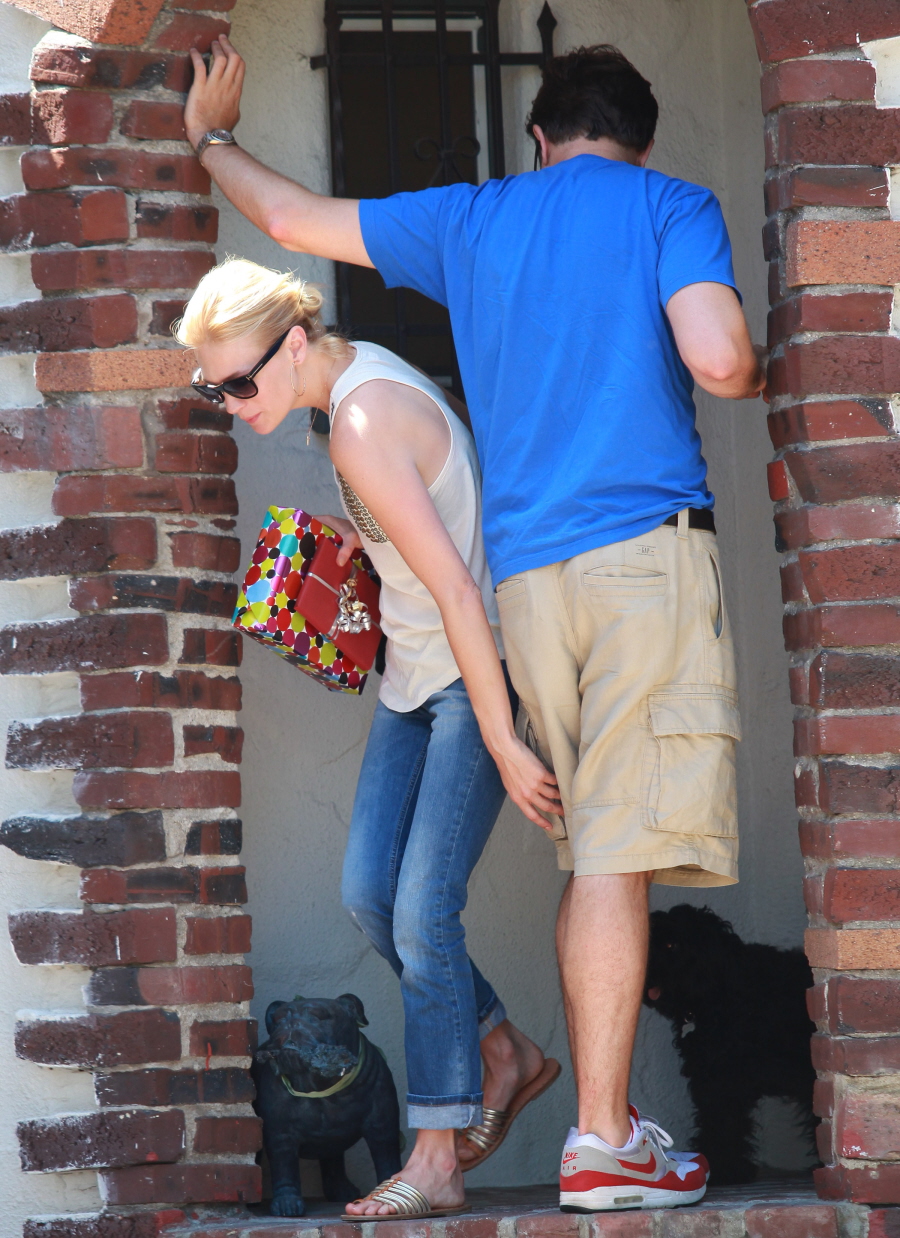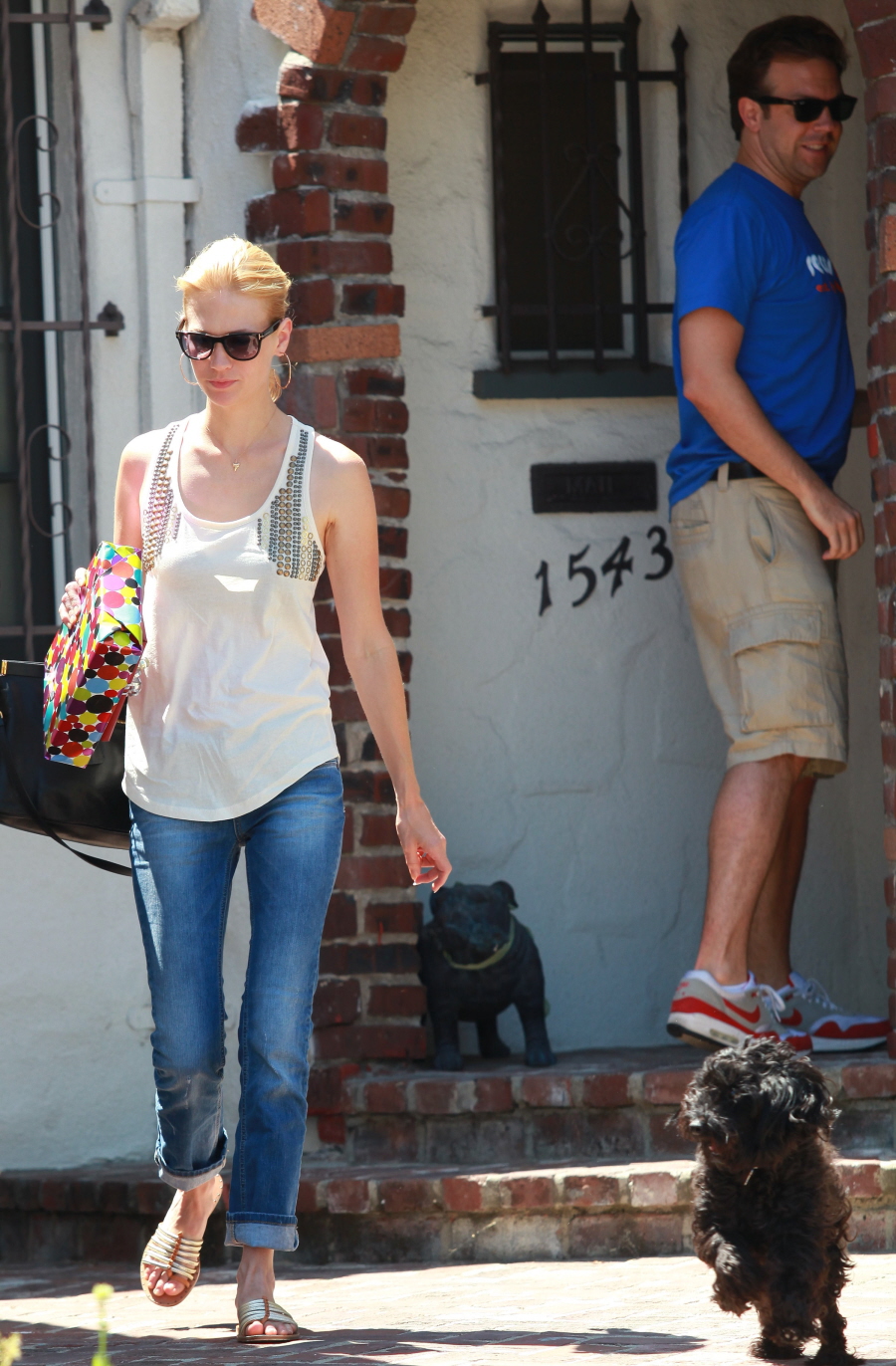 Photos courtesy of Fame.