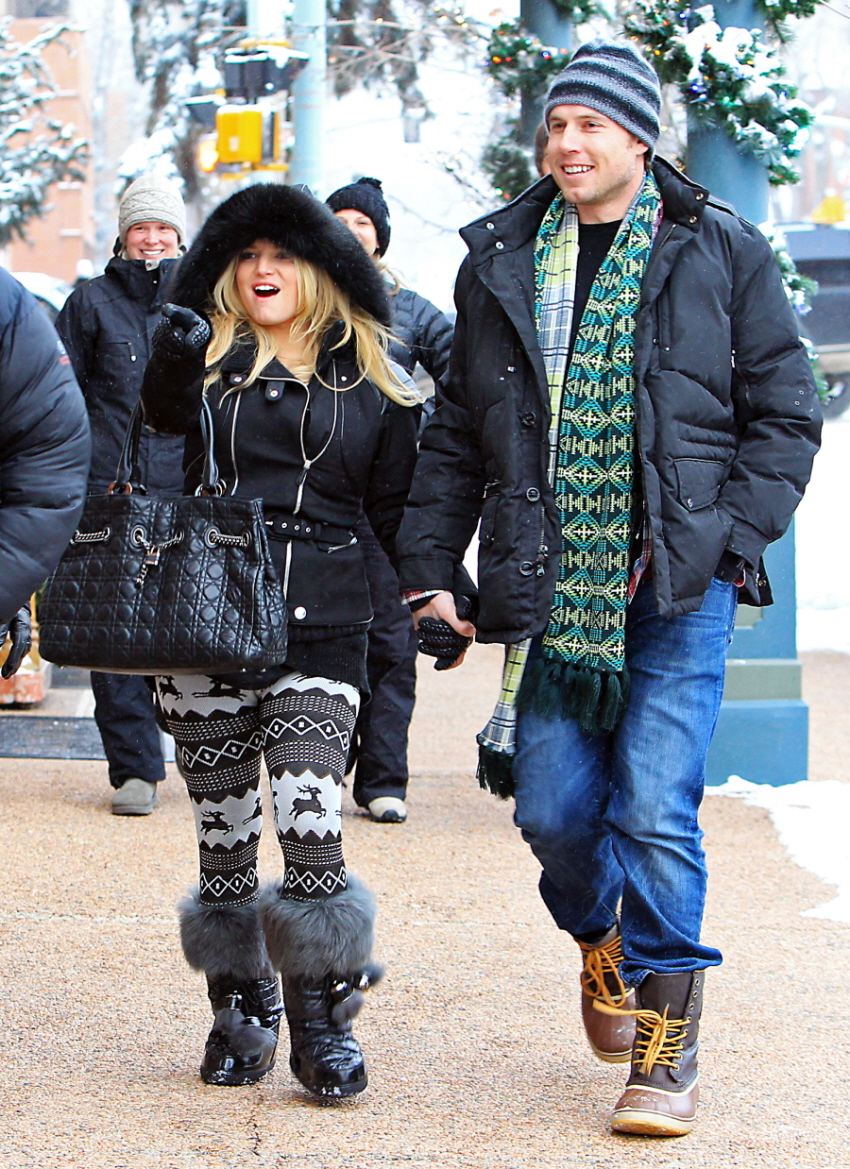 OK! Magazine has an absolutely hilarious story in this week's print edition. It's all about how Jessica Simpson is embarrassed by Eric Johnson! Not the other way around – Farty McCorndog isn't embarrassing Eric, HE is embarrassing HER. Because he's like K-Fed. Or the "ballet K-Fed". Eric needs a catch-phrase too… "the football K-Fed". Something like that. Anyway, apparently Jessica is coming to the slow realization (her only kind of realization) that Eric is jobless and that she pays for everything, and that if they get married, it will probably only get worse. What's especially funny is the story about how Eric got all judgy about Jessica wanting to buy a $4000 Fendi bag. It's her money, bitch. She can spend it how she wants!
If Eric Johnson is going to marry Jessica Simpson, he'd better learn the importance of an "It" bag. The couple went shopping in the Fendi store in Aspen over New year's, and a fellow shopper spotted them looking at several $4,000 bags.

"Her fiancé made a comment that he didn't get what made the bag so expensive – it was just a name – and why did she need it?" the eyewitness says. "Jess rolled her eyes and gave him a dirty look. She tried to laugh it off in front of the salesperson, but you could tell she was mortified."

It wasn't the first time Eric embarrassed her. In fact, Eric got so drunk at one of Aspen's trendiest restaurants, he literally fell to the street as he stumbled out. And even after that, much to Jessica's chagrin, Eric went on to drink at another restaurant.

And while the couple seems to be in love, his lack of sophistication, style and funds seems to put up a barrier between them. While Eric was once an NFL football player, his career was plagued with injuries and short-lived. Now he's jobless and Jessica's fashion business made almost a billion dollars last year.

Jessica is beginning to grow concerned because she pays for everything in the relationship. A source even says: "Jessica wants a super huge wedding, so that means it will be up to her to put up the cash."

But other friends are concerned that Jess may be realizing she's made a mistake with Eric.

"The thing is, as much as Jess could not wait to get engaged, she hasn't actually set a date yet, not has she begun to make plans," says the source. "It makes you wonder if the wedding will actually come off, or if Jess will get tired of paying the bills and look for a man who is more of a financial equal."
[From OK Magazine, print edition]
I have two big reasons why I think this report isn't the whole truth. First, the story about Eric being drunk off his ass. If that happened (probably), it was likely because he was trying to keep up with Jessica and her extremely high tolerance for liquor. Secondly, Jessica isn't going to call off the wedding. She just isn't. Let's be honest, here. She isn't.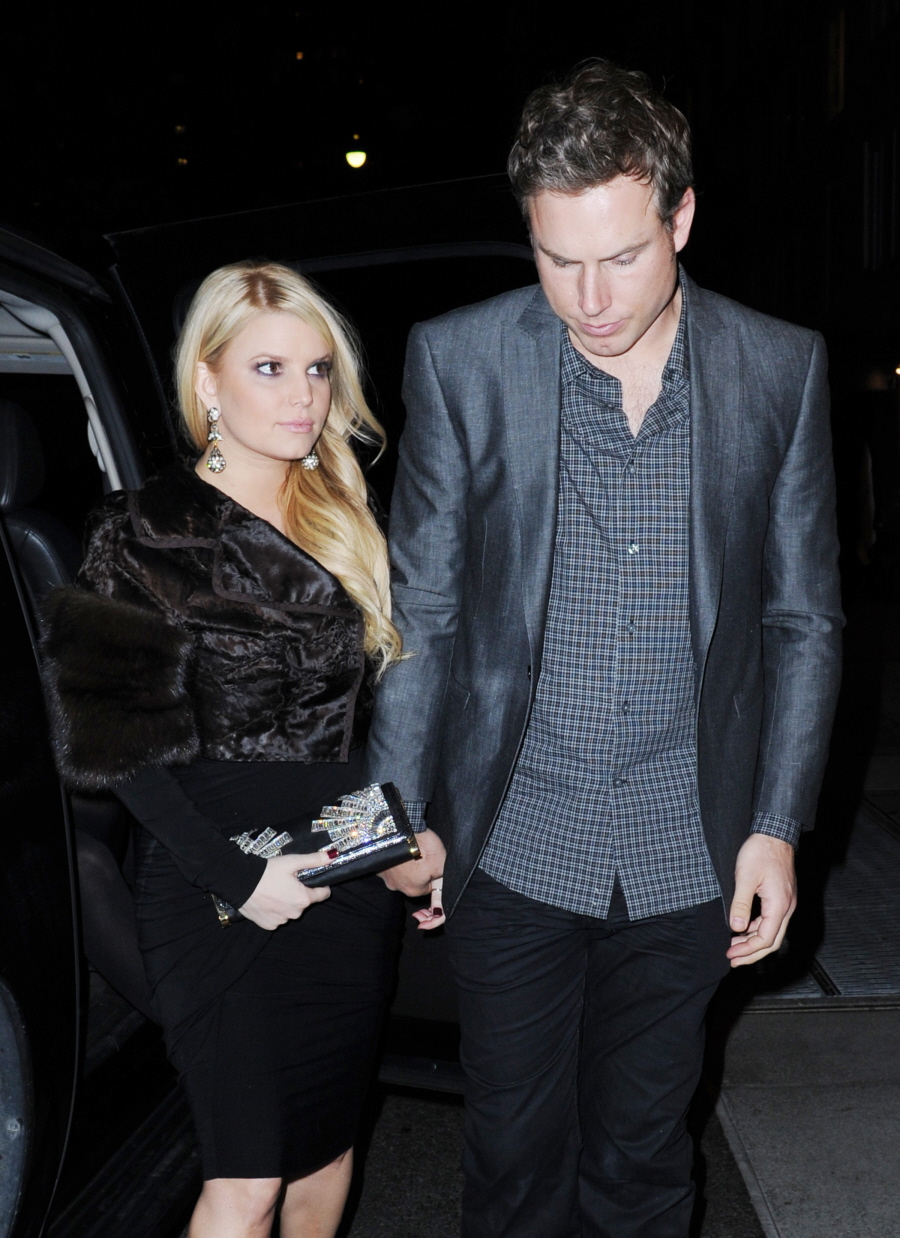 Photos courtesy of Fame.