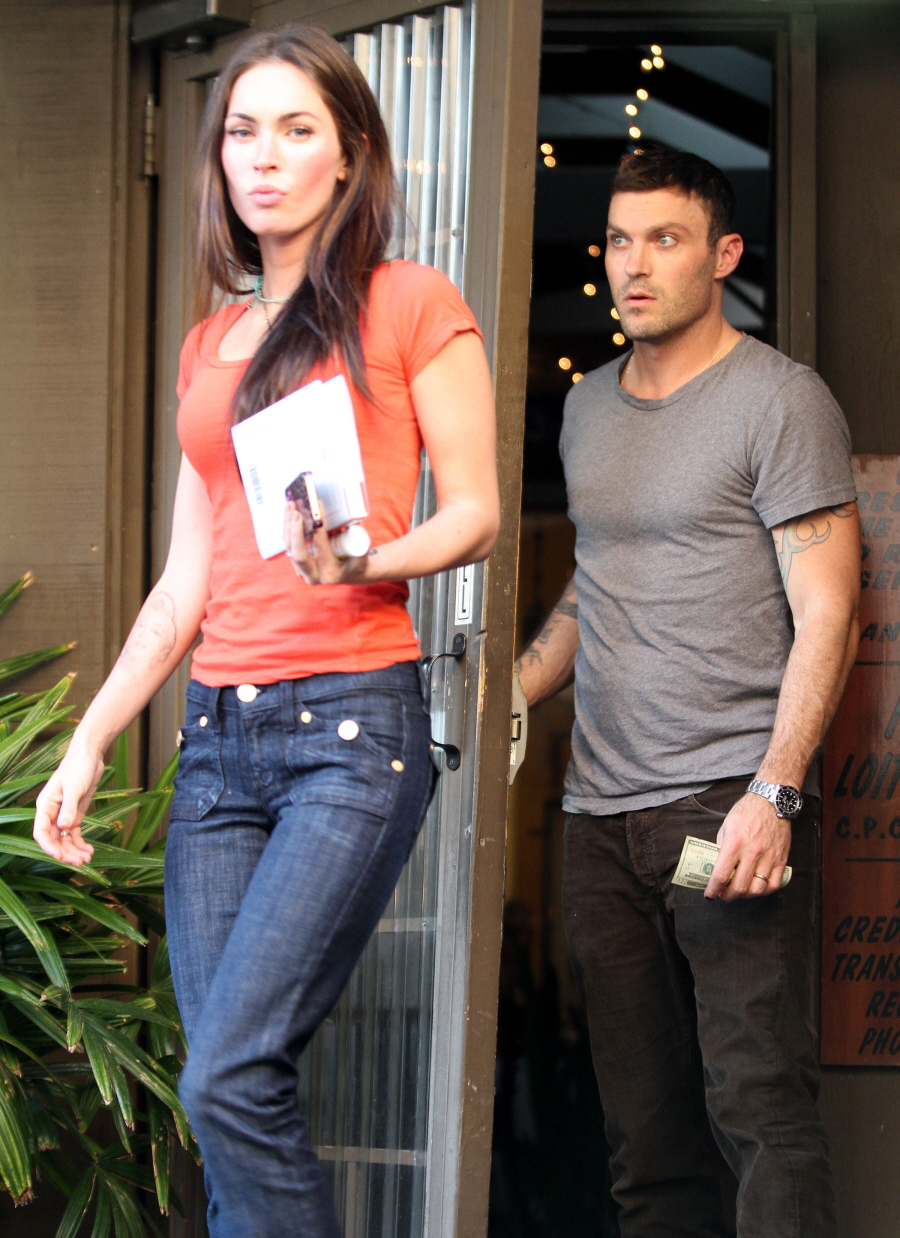 These are some new photos of Megan Fox and Brian Austin Green exiting a sushi joint yesterday. As you can see, Megan Fox is still looking very small. Apparently, many people were commenting on her slender frame at the Golden Globes. Not just her body, either – Megan looked especially "worked on" at the Globes. Her face was all kinds of jacked. It's funny, the first Transformers movie was on a few days ago, and I watched it for a minute. I caught a scene where Megan and Shia LeBeouf are just talking to each other, and I was stunned for a moment. She has radically altered her face in just a few years. It's ridiculous, especially considering that she was very pretty to start with.
Anyway, Megan, eating, etc. I think she's always been really small. Does she starve herself? Eh. I have no idea. But I do think that she's naturally so petite that when she loses five pounds, you can really tell.
I'm also wondering if we got these paparazzi shots because Megan was reacting to something, some news that maybe hurt her in some way. A few years ago, many would have considered Megan the front-runner in any race to cast Catwoman, a role that just went to Anne Hathaway. That doesn't mean that Megan would have had a shot in hell, even in a perfect world, even if she hadn't spent the last three years giving moronic, unprofessional interviews. I think Christopher Nolan would have always wanted to cast an "actress" rather than a glorified model/music video girl.
Speaking of, here's one of Megan's latest shots for her Armani ad campaign.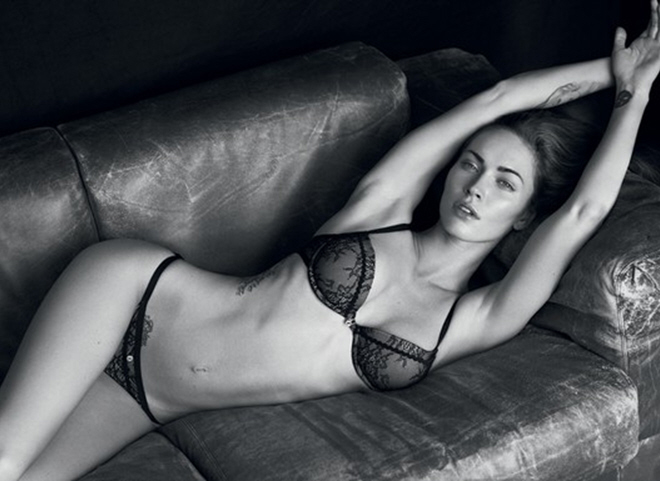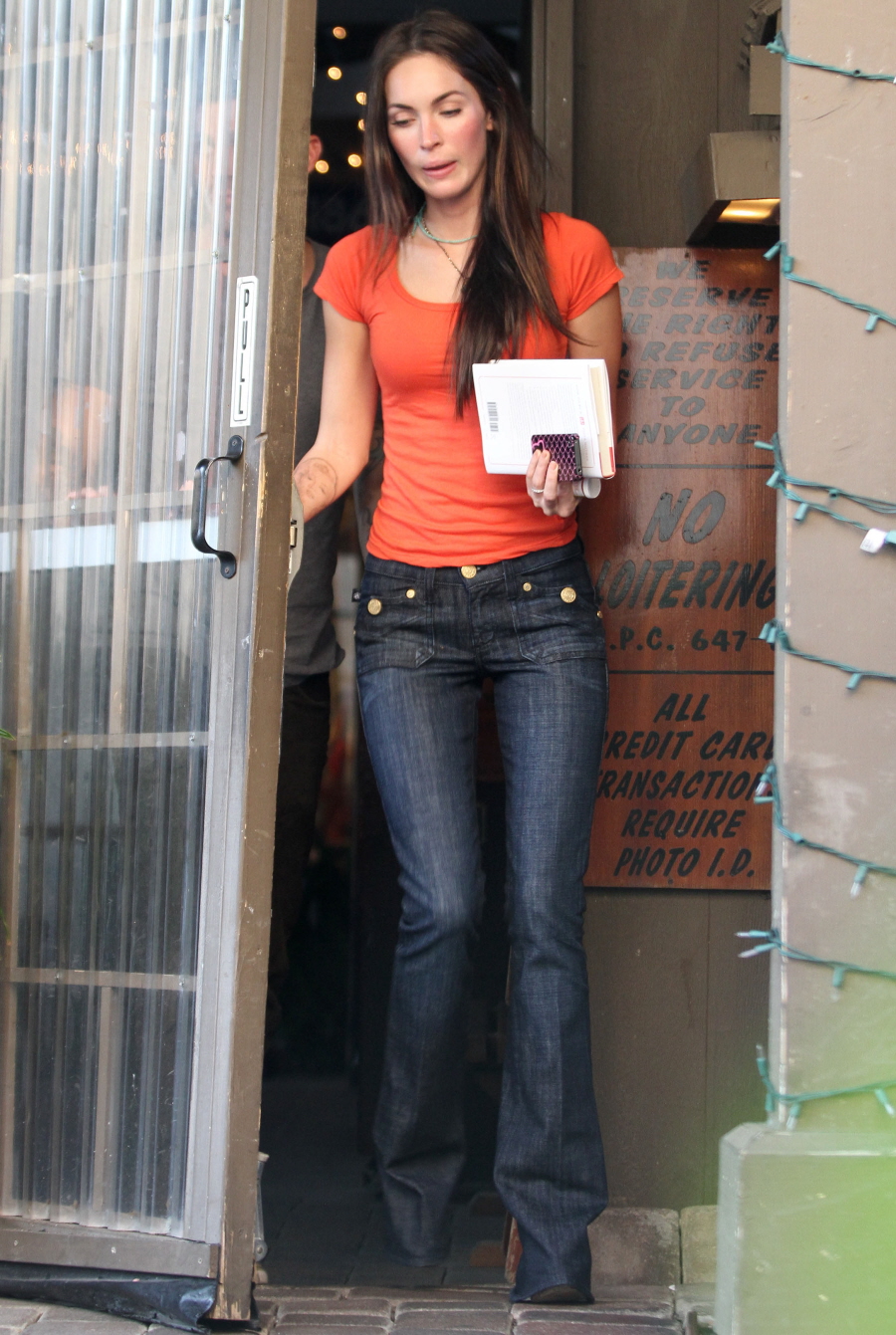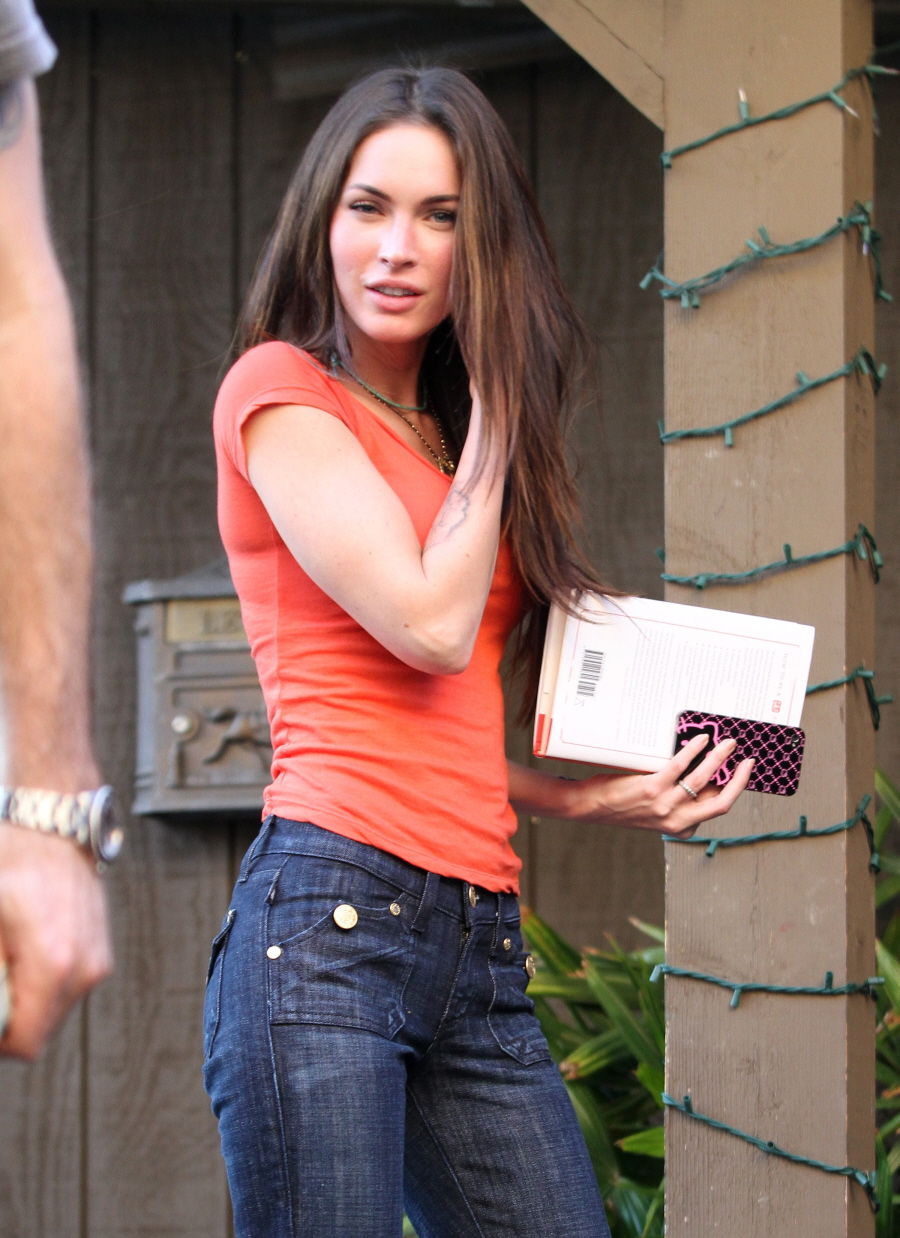 Photos courtesy of Fame, ad courtesy of My Fashion Life.