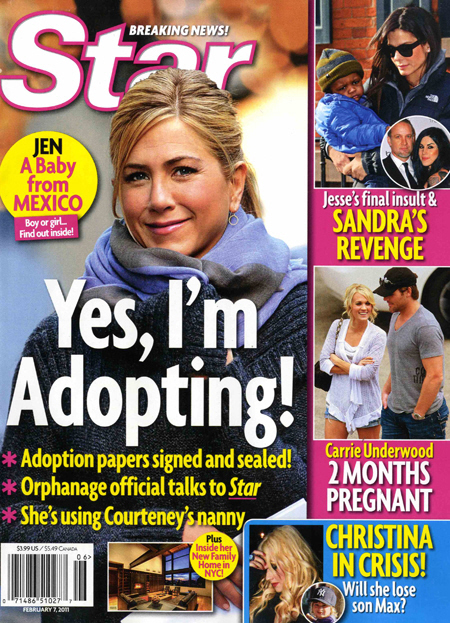 Star Magazine decided to go with a Jennifer Aniston-is-adopting cover story this week, and from the taglines you might even think that it's true. Apparently, they got some Mexican adoption official to go on the record about Jennifer's adoption plans…? Sure. Do you like how "the adoption papers" have been "signed and sealed"? Like Aniston just filled out all of the paperwork but she doesn't know whether or not she should actually send it in – that's Star Magazine half-heartedly covering their asses for when no baby appears. That way their report won't be "wrong" – it's just that Aniston never sent in the paperwork. Probably because she was so drunk.
But yes, since Star Magazine is oh-so-confident in this report, they haven't released anything online. So I can only go by the cover lines. Aniston is getting a Mexican baby – she would have to be, I guess, because that's the only country she ever travels to. Also, Aniston is "using Courteney's nanny"… because Aniston can't go out and find her own nanny, I suppose.
And before every Aniston Super Fan comes in and starts yelling about how she doesn't NEED a child in her life to be complete and how the tabloids are so unbelievably UN-FEMINIST for suggesting that Aniston wants a baby… well, I agree with you. She doesn't need a baby to make her life complete, and it's not very feminist to suggest that she does. But the problem has always been that Aniston's history of selling that image of a woman who is only looking for a guy who would make a great father for the children that she will eventually have. That's the image, the lie that always gets her in trouble. What if she came out and talked about how all she wanted out of life was no babies, The Neverending Mojito and a big, random dick? Would her Super Fans still embrace her?
UPDATE: Aniston's rep (the Dread Pirate Huvane!) just issued a denial, and I want to publish the whole piece in its entirety, because it sums up perfectly The Aniston Conondrum:
She's been dogged over the years by rumors she's in the process of adopting a child, and once again Jennifer Aniston wants to set the record straight.

"It is completely false," her rep tells PEOPLE of the new round of reports. "Jennifer is not adopting a baby from Mexico, nor does she have a nursery in her home and she has not hired a nanny. It is all a work of fiction."

While it's not happening right now, Aniston, 41, has spoken before about someday wanting to be a mother.

"I feel like that's in my future and I'm on the verge of it in some way," she told Entertainment Weekly in 2008, "or it's something I long for."
[From People]
So, she isn't adopting, she doesn't have any plans for a baby now or in the near future, but she's still going to bait her fanbase with the issue in interview after interview.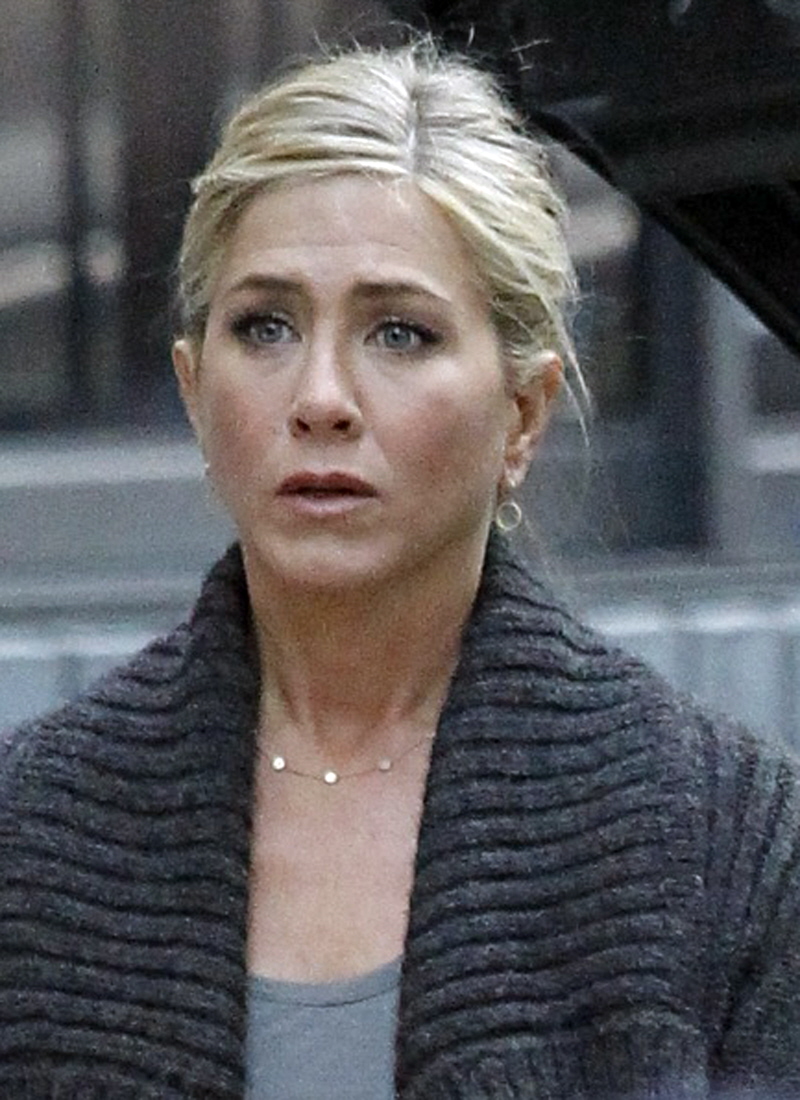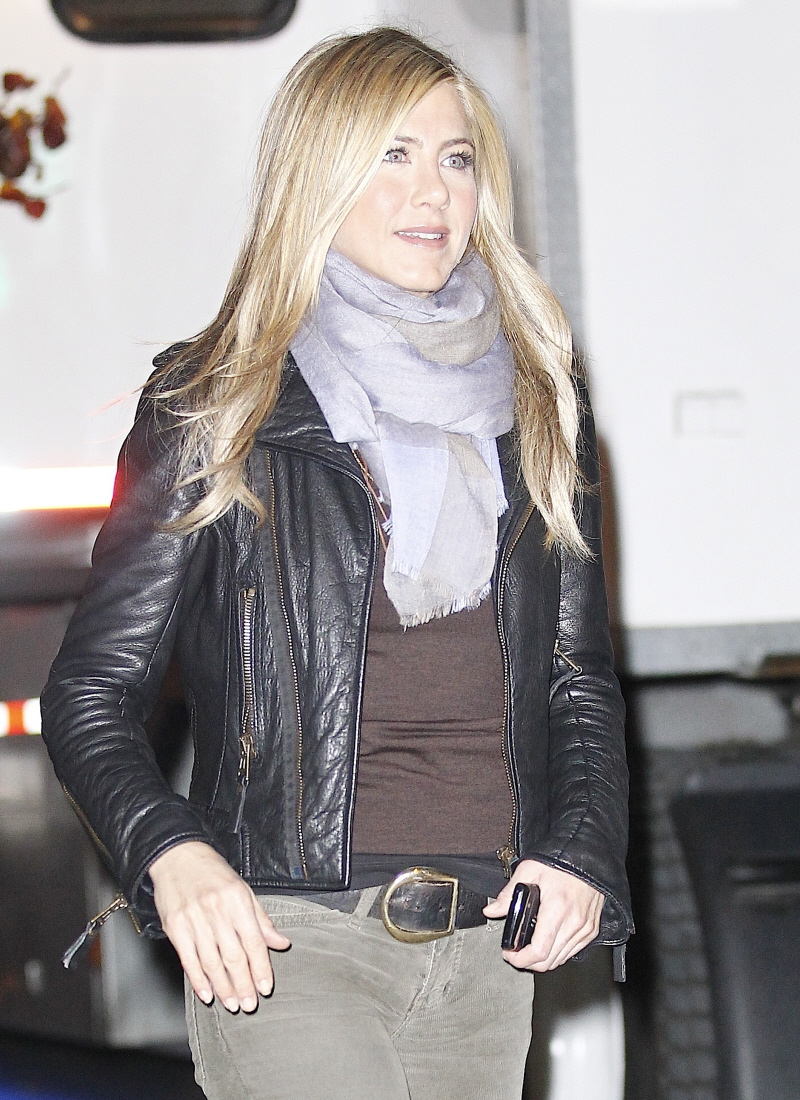 Star Magazine cover courtesy of CoverAwards. Additional pics by Fame.